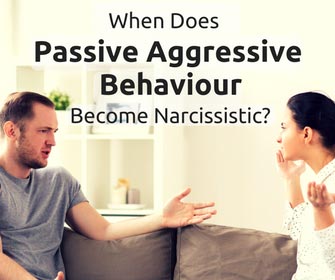 I'm really excited to write this article, because this is a question that many people ask: "Is this narcissistic or is this simply passive-aggressive?" So what is passive-aggressive behaviour? And how does it cross the line into being narcissistic … or is passive-aggressive behaviour simply narcissistic anyway? Wikipedia states it as being this: Passive-aggressive behaviour is "a type of behaviour ... characterized by indirect resistance to the demands of others and an avoidance of direct confrontation." I truly do believe that all narcissists operate in passive-aggressive ways, because being passive-aggressive means this – rather than being open and honest about what that person is feeling, or working in with people honestly, or asking for what is required personally, they express displeasure through actions instead. (more…)
I'm really excited to write this article, because this is a question that many people ask: "Is this narcissistic or is this simply passive-aggressive?"
So what is passive-aggressive behaviour? And how does it cross the line into being narcissistic … or is passive-aggressive behaviour simply narcissistic anyway?
Wikipedia states it as being this: Passive-aggressive behaviour is "a type of behaviour … characterized by indirect resistance to the demands of others and an avoidance of direct confrontation."
I truly do believe that all narcissists operate in passive-aggressive ways, because being passive-aggressive means this – rather than being open and honest about what that person is feeling, or working in with people honestly, or asking for what is required personally, they express displeasure through actions instead.