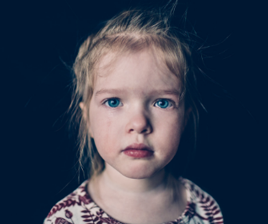 Over the years, so many people have asked me this: 'Did my childhood have anything to do with me being narcissistically abused as an adult?' You may have made the link between a painful childhood and sustaining narcissistic abuse as an adult. Maybe abuse is all you have ever known. Or maybe there was something more subtle going on that made you susceptible to narcissists – without you even understanding what that could possibly be. In today's VERY IMPORTANT Thriver TV episode, I want to help you understand vital physiological truths about how your ability to deal with stresses was formed as a child; how this may have been compromised and what that has to do with sustaining trauma as an adult. (more…)
Over the years, so many people have asked me this: 'Did my childhood have anything to do with me being narcissistically abused as an adult?'
You may have made the link between a painful childhood and sustaining narcissistic abuse as an adult. Maybe abuse is all you have ever known.
Or maybe there was something more subtle going on that made you susceptible to narcissists – without you even understanding what that could possibly be.
In today's VERY IMPORTANT Thriver TV episode, I want to help you understand vital physiological truths about how your ability to deal with stresses was formed as a child; how this may have been compromised and what that has to do with sustaining trauma as an adult.