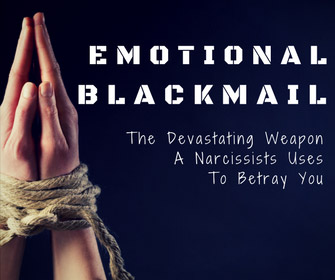 Today's episode is about a tragic situation you may have, or may still be dealing with, as a result of getting involved with a narcissist ... When they turn the tables and use your sensitive information against you. At first we did not realize that a narcissist is like the CIA building a dossier of information on us. We simply thought their attentiveness and attention was about genuine affection ... but the truth is it was about something much more sinister. (more…)
Today's episode is about a tragic situation you may have, or may still be dealing with, as a result of getting involved with a narcissist …
When they turn the tables and use your sensitive information against you.
At first we did not realize that a narcissist is like the CIA building a dossier of information on us.
We simply thought their attentiveness and attention was about genuine affection … but the truth is it was about something much more sinister.