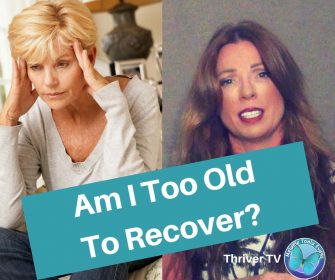 This is one of the most painful questions people ask … It is so understandable, after being narcissistically abused, to think that you have thrown the best years of your life away … and that it's now too late to create a great life. And let's face it – it's very unlikely that you have ended a relationship in a supported state, where you are healthy, happy and buoyantly able to move forward. In fact, the exact opposite is usually true – you've lost a lot, and especially your confidence and faith in Life and yourself. You may have been set back years – emotionally, mentally, physically and financially. And of course it feels like the dreams that you had worked hard to accomplish have been thwarted! (more…)
This is one of the most painful questions people ask …
It is so understandable, after being narcissistically abused, to think that you have thrown the best years of your life away … and that it's now too late to create a great life.
And let's face it – it's very unlikely that you have ended a relationship in a supported state, where you are healthy, happy and buoyantly able to move forward.
In fact, the exact opposite is usually true – you've lost a lot, and especially your confidence and faith in Life and yourself.
You may have been set back years – emotionally, mentally, physically and financially.
And of course it feels like the dreams that you had worked hard to accomplish have been thwarted!