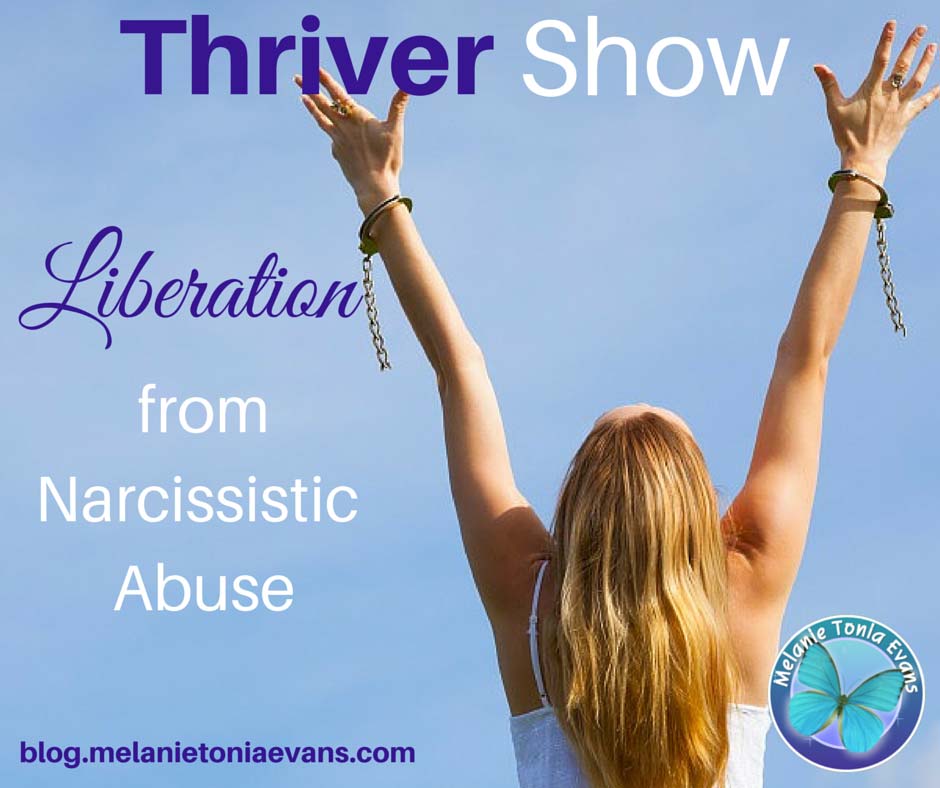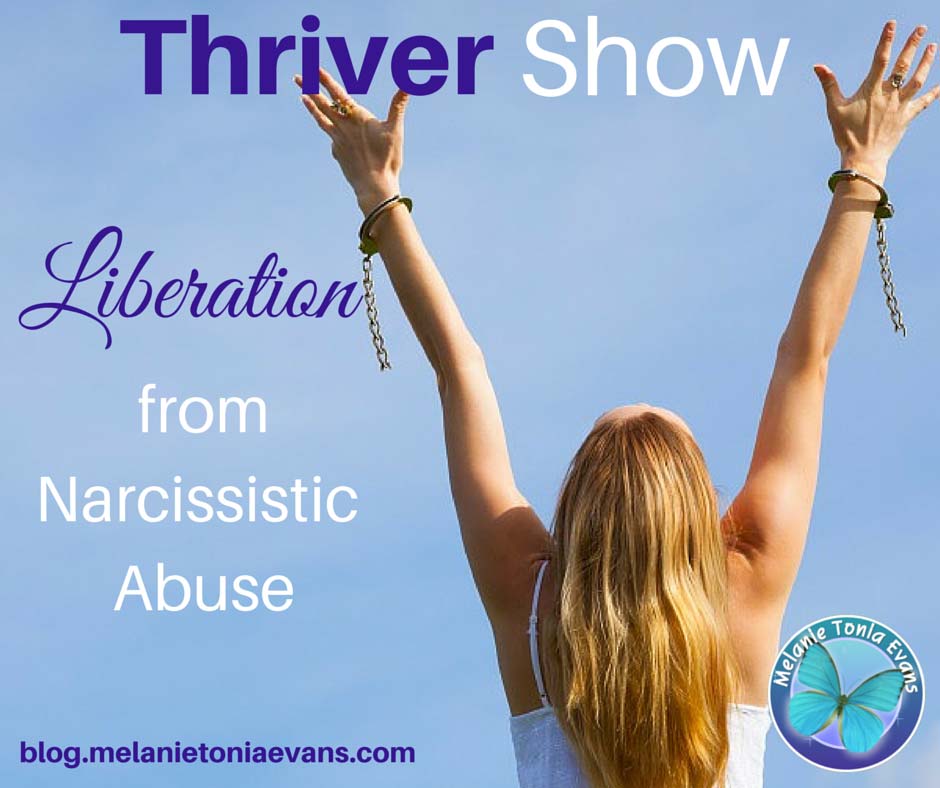 Today I'm so happy to be bringing you a story of someone who is Thriving in their new narcissistic abuse free life.
If you are new to the Community I share a Thriver Story every few week's on the blog to inspire you, and show you that there is a way to not only survive … but Thrive after narcissistic abuse.
And to share the wisdom and aha moments that each Thriver in this community can provide from their own unique experiences.
This week's Thriver Show is one about a lady who is a very important part of the Thriver Community. In fact she is a Senior Moderator in the NARP Community Forum.
Her experience with narcissistic abuse was with two narcissists – the first a Cerebral Narcissist (who is mostly concerned with flaunting intellect) and then a Somatic Narcissist (who uses physicality / sexuality to gain narcissistic supply).
Aminath's story is quite unique, and a little different to most of our Community Member's backgrounds, because she came from a country and family torn apart by political unrest and fighting.
Her father was incarcerated and her family was shunned and ostracised. Incredible shame and emotional wounds ensued.
Aminath's identity is protected in this interview, for a very good reason. She is a prominent person on a world stage (and incredibly humble about it).
Her achievements and recognition came about because she had emerged from her childhood with a desire to be an advocate for world reform.
Yet – as result of her childhood and generational wounds – even though she had such a BIG destiny and calling, she still felt small on the inside.
Aminath was still unconsciously susceptible and primed for narcissistic abuse … which she endured.
This story is about how Aminath was able to up-level and free herself from a lifetime of anxiety and shame, and the latest narcissist, to release into true joy and the power to achieve her dreams.
And her calling …
This truly is a story I will never forget and I know you will gain many insights from listening to it.
To listen to the interview just click the play button at the top of this article and you can also read along in the transcript below
Aminath can you please describe your narcissistic abuse experience? 
There has been many N's in my life but the one that broke me was 3 years ago. The first N that came into my life was when I was 15 years old and since then the intensity of the N's have increased. He was a somatic N. It had been a year after I had moved away from my husband (now, looking back – has characteristics of a Cerebral N – actually exactly like the video by Sam Vakin on ostentatious fidelity to the letter). It was actually senior moderator Phil who said that my husband might be a Cerebral N right at the beginning when I first joined the forum. And then later in conversation with Nora and Clarie (also senior moderators) confirmed this.
Physical intimacy was very hard from the beginning with the Cerebral N and I tried to help him – my codependent self, trying to be the fixer. Over the years, N shared that his mother told him that the intimate act between men and women was dirty. He also used to say that intimacy was not important. And every time, I use to feel like I was being raped and was injured with cuts etc.
Overall, my body was clamming up every time he got close to me as by body knew it was going to be painful and rushed – sex that was unwholesome. I told him about my concerns and he said, "This is how I like it, so tough!" One day when when I went to the doctor she said that I had symptoms similar to rape victims, but I did not say anything to her about my situation.
I got into this relationship after running away from home because my family was trying to arrange a marriage to someone I did not want to be with. I was financially dependent on N so I remained in this relationship.
I became very confused about my abilities over the next 12 years with Cerebral N. It was the way he talked to me. I was often told that I was an amazing person, nice and kind and in the same breath that I was not good enough at anything: organizing daily life, financial planning, even down to packing bags for travelling and even at the grocery store.
He was obsessed with organization, planning and documentation. He was also obsessed with reading the news. The N constantly reminded me that no one will take me seriously in my professional arena, and despite my qualifications would not promote me because of my poor language skills.
This is despite that fact that I was heading a huge department with over two hundred staff. I started to believe that I was not good enough for anything and relied on him more and more. He constantly told me that I was not grateful for what he was providing me. Before I met him I had travelled extensively and lived abroad by myself and managed fine. But now I was reduced to someone who could not live by herself.
He was very charming and so my family loved him and could not understand or see what I was going through. He always said nice things about me to my friends and family, but to me the reality was far from it. He constantly told me that I over reacted and that my thinking was either black or white and never grey.
I started believing this and really did not know how to talk and what to talk about. He also told me that his friends said that I was self obsessed and only talked about the things I was doing in my life. I became so self-conscious that I would go out to dinners and not talk, just listened.
He did not like my friends and did not want to meet them, but then he would say to me you have such nice friends. Life became tough and lonely and I wanted to live separately after 9 years together.
This was when a colleague introduced me to Somatic Narc. So we went out for a coffee with the Somatic N, his friend, and two of my colleagues. The N was very quiet throughout this meeting and I spoke to his friend most of the time.
Initially, I was not attracted to him as he was a lot older than me but when we said bye I felt some chemistry. One of my colleagues after they had left said that he was a womanizer, to which I did not pay much attention to at the time.  The other colleague talked about how educated and well presented they were and this was what I was attracted to.
A month had passed and he had requested through my colleague to meet for another coffee. I was drawn to the fact that someone was taking interest in me, because I had for months prior to this been complaining to one of my friends saying "who would be interested in an older women with a child." So, it felt good.
I agreed to meet and this time my colleague set up a dinner for all of us including the N's friend and my colleague. However, it was only the N and I who turned up. We talked and I really enjoyed the dinner and I had no red flags at this point and we started to see each other more.
The Somatic N mirrored everything I wanted. It felt like I had met my soul mate. N took interest in my work and helped me with ideas. Encouraged me and complimented me all the time. It was intense at the beginning as the N paid so much attention to detail. One day I said to my friend "this is too good to be true". And it was.
The N claimed that he was divorced from his wife but had a good relationship with her. He went to visit his children and during these visits his phone would be turned off. I started complaining about this. He always had an excuse and was so believable. This was a red flag but I excused his behavior and kept on going.
I even read about "womanizers" on the internet and he did represent characteristics of this so I said to him look I know that you had a past and you are trying to change so I will give you time to change.
Wow! I became grade 1 narc supply!
The N would constantly talk about the other women that were calling him and sending him presents. He would show me the presents and he would throw these in the bin to show me that he did not care. He always claimed that they were after him and not the other way around. He use to tell me how "crazy" they were.
I began to feel like I had to prove myself that I was worth holding on to. I began to feel like I was in competition with these women. I hated these other women. I started to question him all the time because facts were not adding up. I told him that I did not want to be in competition with them all the time. Then he started accusing me of cheating and I spent hours crying and begging him to prove otherwise. I was craving for the fun times we had but those moments were few and did not last long.
The attention to detail was disappearing and I was unable to get hold of him most of the time. I use to call, and call and call and his phone would be switched off. I was having at least 15 panic attacks a day. I felt like I was going crazy. To add to the toxicity, I also had to return to my husband's care without a job due to civil dispute among the members of the society in the country I was living and it would have been dangerous for me to be there.
So, one day I decided that I wanted to test the N. So, I said I was going to a spa with a friend and turned off my phone for three days. When I turned my phone on there were so many missed calls from him. That night I sent a text and said I was available to talk and he did not respond. In the morning he said he had fallen asleep. That morning I decided that I will text him and say I wanted to take a break. There was absolutely no emotion in his response, it said, "OK". This was when I got terrified. Up until this point I had not realized the lack of empathy in the N.
So, for a week there was no contact. Then he started calling. I did not answer for two days. Thirteenth day I sent him a text saying that I had made the decision not carry on with the relationship and that I will be in touch when I was ready.
I knew at this point full well that I will never be in contact with him ever again because I did not want him in my life. From that point I had no contact and maintained no contact. I then changed my phone number and blocked him on email. He tried to call me on one his friend's number, which I blocked as well.
What was your current state as a result of these experiences? 
I had always had anxiety attacks but it got worse 12 years ago when I got together with the N husband. Also I had symptoms of recurrent infections and chronic back pain. I practically lived at the doctors with complains of infections and even with medical test including MRI scans that established there was nothing wrong with me. Symptoms however, did not disappear.
When I first started no contact with the somatic N I became so afraid that I had let in someone with anti-social personality disorder into my life. Up until this point I had only read in books about these people.
I became too scared to sleep and went without sleeping for 2 weeks. I went to the doctor who gave me sleeping pills, which got me through the next 3 months. Even watching TV triggered me so I could not watch TV for over two months.
Then I started loosing a lot of hair and could not tell why at the time. I was also too scared to leave the house or meet people. I did not eat either as it made me sick.
What had you tried to get well? 
5 years ago my anxiety increased so much that I started going to counseling. The psychiatrist who assessed me before referring me to counseling said that I had anxiety disorder and wanted to prescribe me medicine.
I refused to take medication and told him I wanted to deal with the real problem. Counseling helped me understand why I was depressed but I was still stuck in depression. I had tried counseling twice even before but it did not even get close to the wounds I was up-leveling with NARP.
When did you discover that you had been narcissistically abused? 
When I did no contact in 2013 – I realized that I was with a Somatic Narc. I felt like I was "hit by a train and survived". So, I googled this statement and there was so much written about Narcissistic abuse. First, I started reading Narc abuse forums and I was obsessed at this point in reading everything about Narcs.
I was talking to my friends but most of them could not understand what I was talking about. So I stopped talking to them about it. I prayed and prayed. It was prayer that got me through the next 6 months. I was so grateful that god showed me a way out before things had got any worse.
And it wasn't until the end of last year that I knew that I was married to a Cerebral Narc. It wasn't very obvious and until I had started doing the Empowered Self (ES) course that I realized that he was Cerebral. And then I started realizing all the red flags I chose to ignore and then once again I went into this overwhelmed state, but this time I had the Narcissistic Abuse Recovery Program (NARP) and I knew what I had to do. I had also done NARP once at this stage and kept going back on certain modules when I felt the triggers.
Not long into my modules I started feeling the detachment because I was able to release my hooks. Financial freedom was the biggest. I am continuing to work on financial freedom, as this is a big one for me.
What started to shift when you began NARP? 
Thank goodness I found NARP … It was at the point of saturation, 3 years ago, of knowing about Narcs and Narc bashing that was going on these websites. I asked myself "What now?" I was not healed, knew lots about them, but still felt trapped.
So I googled healing after Narc abuse and came across you Melanie, and your website, and then I signed up for the newsletter at the beginning of 2014. I have to say I was skeptical whether it would work, as it was too different to anything I had heard or done before. I was willing to try anything at this point, so I did you Free Webinar in July 2014. It blew me away and changed my life.
I bought the program and was desperate to start. The first thing I read was the self-care e-book. I immediately bought the aromatherapy oil, vitamins and the magnesium, checked my iron levels with the doctor, and bought a black tourmaline bracelet.
It was hard finding two hours during the day with full time work and taking care of a child, so I woke up at dawn every morning before everyone woke up. I was very diligent and never missed a day for the following 10 months. When I first started working on the modules I felt like I was an N and then I took the quiz, which confirmed that I was on the codependency range, which also freaked me out.
Within two weeks of starting the program I started feeling light. I started to shift my childhood traumas, including sexual abuse that I had lived with for so long. Within 6 months I did not have any anxiety anymore. Wahoo! Normal triggers were gone. I was so happy. Friends started telling me that I looked happier and my skin was glowing.
I also had 4 one to one sessions in May – June 2015 with you Mel that cleared a major block – it was coming up as darkness that enveloped and was very resistant. So, you suggested "lets just up-level the darkness" and that is when ancient wounds started coming up.
My life changed: I never used to like walks in the park, but everyday I walked in the park, I even did modules in the park. Flowers looked more beautiful than they ever looked. I was spending time in bookshops and really enjoyed browsing. I stopped eating and spending money every time I felt bad. I started feeling empowered. The N husband at end of 2015 said to me that he did not know how to talk to me anymore.
I continue to do NARP and ES courses on most days, but I do not do it as often as I did before anymore. But I do know having been to counseling sessions that NARP is much better than conventional counseling, at least for me. I continue to use NARP and ES whenever there is a trigger and I look forward to shifting.
My life has completely transformed. I told Cindy (one of the senior moderators) "NARP is my hover board into the future". My faith has become stronger.
What did you discover about your inner programs that you were carrying within you that had caused you to unconsciously be connected with narcissists.
There were major areas that started coming through very clearly: being held hostage for sex, rejection, feeling that "I was not enough" and I had to do everything on my own. These themes were present from my own childhood through to ancient wounds.
Two family friends sexually abused me: when I was 3 years old and when I was 5 years old. When I started up leveling many ancient wounds came up. One of which came up in many modules, was I captured in a dessert by bandits, when I was orphaned and held in a brothel. I relied on the capturer for food and shelter. This was a hook that I was able to release when I did module 9 continuously.
In another ancient wound I was beheaded for alleged adultery when I was innocent. This kept me from expressing my truth. The one to one sessions I did with you Mel, I had an ancient wound where the community ostracized me for giving birth out of wedlock. A lot of shame came up.
In real life: I grew up in an authoritarian country and my father was sentenced for life under trumped up charges when I was 8 years old. He was released within 6 years of being imprisoned. Our own wider family abandoned us. My mother and my aunt's family took care of us. Our neighbors use to threaten us that they were going to burn down the house with us inside. My mom, my brother and I slept in one bed scared constantly. Neighbors played songs that said awful things about my father and his friends – we woke up to this and fell asleep to this. We use to keep empty cans every night at every door and window so we would be alerted if someone broke in. Mom also kept a hockey bat next her side of the bed.
In school, a teacher told the class that no one should talk to me, as I was bad blood. I grew up thinking that god hated me and was punishing me, I was not good enough, I was not worthy of love, felt powerless and helpless, and very scared of doing anything that would get me into trouble. I always monitored my thoughts and said what others wanted to hear. I was always grateful if people took interest to talk to me, but then I clung on to them for dear life.
NARP and ES course has changed my life in relation to setting boundaries and expectations in relationships within the family and friendships. One friend got angry when I set a boundary and later said that she was glad that I pointed it out.
So, one of the biggest hooks was that "god was punishing me because I had sinned." The Goal Setting Module in NARP has changed my life by replacing "god does not support me" to "I am supported abundantly by life and others". I can totally see how Law of Attraction cannot work unless you up-level the less than beliefs.
Forgiveness has been one of the biggest hooks. I wrote a list of people I needed to forgive from this time, as there were many that had said really hurtful things to my family and me. I totally believe that without forgiveness healing is not possible. I still go to the forgiveness module if something comes up.
What has happened in your life since doing the inner work?
The biggest and the most noticeable change has been that I have not been to the doctor since I started NARP. I also don't panic like I use to. Instead I go into my body and feel into the tightness or pain and then release it with a module or play the module in my head if I am out and about.
NARP is now a tool that I have for life. I now know that everything happened and happens in my life through divine order and for a reason. My faith has strengthened after going through NARP.
I am grateful for the Ns that have come into my life and shone a light onto my wounds. There can be no darkness in the light – I can actually feel this statement now. I have also forgiven them and forgiven myself. I found forgiving myself the hardest.
I have stopped clinging to people. I have started to value my achievements and not play them down all the time. I have become better at laying my boundaries at home and at work. My friends tell me that they can feel positivity radiating. My mom has noticed that I have become very calm and I have been able to help her too.
Being grateful and listening to my body comes naturally now. My life is unrecognizable in the way I use to operate even before the Somatic and Cerebral N.
Have you had to deal with or are you still dealing with property, or custody or co-parenting?
Just starting the process of divorce. Something magical happened about 5 months ago, I did Module 8 maybe 5 times and within a week the N husband said to me that he was moving out.
NARP really works. It really works. I am confident and without a doubt that Universe supports completely me through this process. I have my own space now and I am feeling excited about start living my life authentically.
How has the inner work helped these situations including your child?
I am much more present with my son and he has told me that I am calmer. His school teacher told me that he is exploring new things in his life and taking on new challenges.
Which was reflective of what I was going through so he is energetically moving with me.
When adults become healthy children shift with you. I so agree with you on "knowledge is not power" when it comes to narcissistic abuse recovery.
Also, I really believe that no matter how much you study (cognitively) unless you go inside and heal your inner wounds life will not be organic and will continue transfer unhealthy patterns to your children. I am so grateful for NARP.
What is your experience as a moderator and what would you like to share with others about the Forum?
I was very quiet when I first started. I was intimidated how well people wrote. Additionally, I found that not only did I have childhood wounds about writing, I was always made fun of about being careless as I also had ancient wounds about expressing myself.
So, when I up leveled these wounds I started writing in the forum. I was ready to make mistakes and members were very supportive. I particularly remember Cindy and Phil encouraging me.
I started feeling the forum was where I will start sharing my journey voicing myself authentically and where I could help someone in his or her journey. The forum offered me the safety.
With my healing, my posts started to reflect the changes from a codependent to a more thriver oriented responses to member posts.
This was when Mel you offered me moderator post and then senior moderator. It pushed me into another level, where I had to up-level the feeling of being small and intimidated by more experienced Thrivers.
I have developed good friendships with senior moderators that I keep in touch with. Christine was the one who helped me in my early days. Phil, Cindy, Nora, Clarie and Tarmaa have been amazing and a delight to work with. I continue to value the friendships that I have made through the NARP forum.
With all the up leveling my life was changing with many new work opportunities I had less and less time in the forum. This is when I said I would leave it up to the next group of moderators to take on the role.
How is your life now – what has changed and in what ways?
I love life now with whatever it presents. I am the creator of my life, I am more present and my connection to the source and my inner self keeps me healthy.
I have been able to finish a lot of projects I started and the right people are coming into my life. The right type of friends remain in my circle. My relationship with my parents has never been better. My purpose in life became clearer too.
Writing the obituary that was in one of the exercises in the ES course was so helpful for figuring this out. Thank you Mel. I always knew it in my heart but it gave me clarity and direction.
I am happy and grateful for the number of achievements I have had in my working life despite my struggles with N's in my personal life and work.
Releasing my less than thoughts about receiving compliments has been a big thing too. Not too long after up-leveling the beliefs "I am not worthy of…and I don't deserve…" I won an award last year for the work I do on an international level, which was amazing.
Through NARP I realized that my whole working life was based on anger and pain, which has now been replaced, by compassion and love. The results that will come out of a space of love and compassion is definitely going to be bring me joy and the energy that I give out is going to be positive.
I have always settled for less than jobs and now I have come to a point where I am ready to take on jobs that better suit my qualifications and skills. I am open to receiving and I leave it to the source and trust things will happen at the right time. Even though I plan and have goals the attachment to a particular outcome is history now.
What final message do you have to share with others?
Inner work is what is going to get you to a place of peace, calm and hope and allow you to achieve what you desire.
I have travelled to places, studied, worked in various organisations trying to find that place where I would feel worthy and good enough. I have tried to find men that would make me feel whole and love me unconditionally.
I tried to cling on to friends that were not interested so that I won't feel lonely and rejected. All the while all I needed was to be there for my Inner Child Self.
I have seen members posting all the time in the forum but neglecting doing the modules. I have a very busy day but I made time at dawn every day because I wanted to desperately change how my life was.
The modules provide the medium that helps you shift what is inside. It is what makes you tingle all over your body when the junk leaves the body through the tornado. So, I would encourage people to focus on the module work and if you have questions search previous posts that might have covered the topic and if you still had a question then post on the forum.
Being a moderator I understood how hard all the moderators worked on the forum behind the scene.
Without inner work, Law of Attraction cannot work because the inner perfectly matches the outer. We are always a work in progress. Completing NARP once is not going to fix you to perfection because we will never be perfect.
Thank you Mel you have saved my life and my son's to which I will be grateful throughout my life. Now I hope to do my bit to help one person at a time.
Sooooo ….. I hope that you really enjoyed Aminath's show. It amazes me, even when I read this transcript back, with what she DOES do in the World, how she was feeling so inadequate (such as her comments about writing in the Forum!) … but REALLY I know those feeling of being inadequate myself  – even though people think you are "successful" – on a smaller level before up-levelling after N-abuse!
The gorgeous thing is Aminath is radiantly and authentically being herself now – because she is free from her wounds.
Meaning her life, joy and mission is going to be so much more empowered.
As well as benefitting the World greatly!
As Aminath stated, her NARP and Thriver Journey really started with her Free Webinar experience, and this is where so many people (who also had NO idea how to get started) found out how to! I'd love you to join the present Webinar Group … because there is the most incredible healings and breakthroughs happening for people in this Group.
Some of these people had tried "everything" to get well from narcissistic abuse before this time
And … together we can say "No" to mere surviving and "yes" to True Thriving.
So, please join me and others in the 3 Keys To Thriving After Narcissistic Abuse Free Webinar Group.
Aminath and I look forward to answering your comments and questions.
The following two tabs change content below.

Melanie Tonia Evans
is an international narcissistic abuse recovery expert. She is an author, radio host, and founder of Quanta Freedom Healing and The Narcissistic Abuse Recovery Program. Melanie's healing and teaching methods have liberated thousands of people from the effects of narcissistic abuse world-wide.

Latest posts by Melanie Tonia Evans (see all)