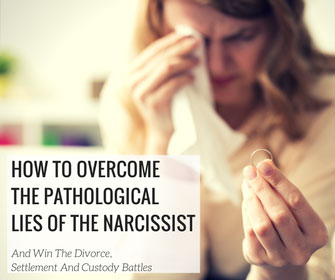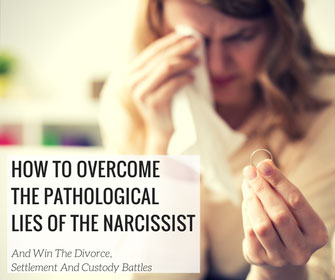 One thing is certain with narcissists; when you separate from them, and still have legal, property or custody to sort out … They will pathologically lie. As such, you can expect fabricated stories, twisted facts and downright dirty tactics. The narcissist is very capable of telling solicitors, police and courthouses exactly whatever lies he or she wants to, in order to try to punish you, get the upper hand and win, project blame, create smear campaigns, play the victim as if he or she has been vilified (especially when things aren't going well for him or her), and of course disregard any personal accountability for his or her unacceptable behaviour. (more…)
One thing is certain with narcissists; when you separate from them, and still have legal, property or custody to sort out …
They will pathologically lie.
As such, you can expect fabricated stories, twisted facts and downright dirty tactics.
The narcissist is very capable of telling solicitors, police and courthouses exactly whatever lies he or she wants to, in order to try to punish you, get the upper hand and win, project blame, create smear campaigns, play the victim as if he or she has been vilified (especially when things aren't going well for him or her), and of course disregard any personal accountability for his or her unacceptable behaviour.