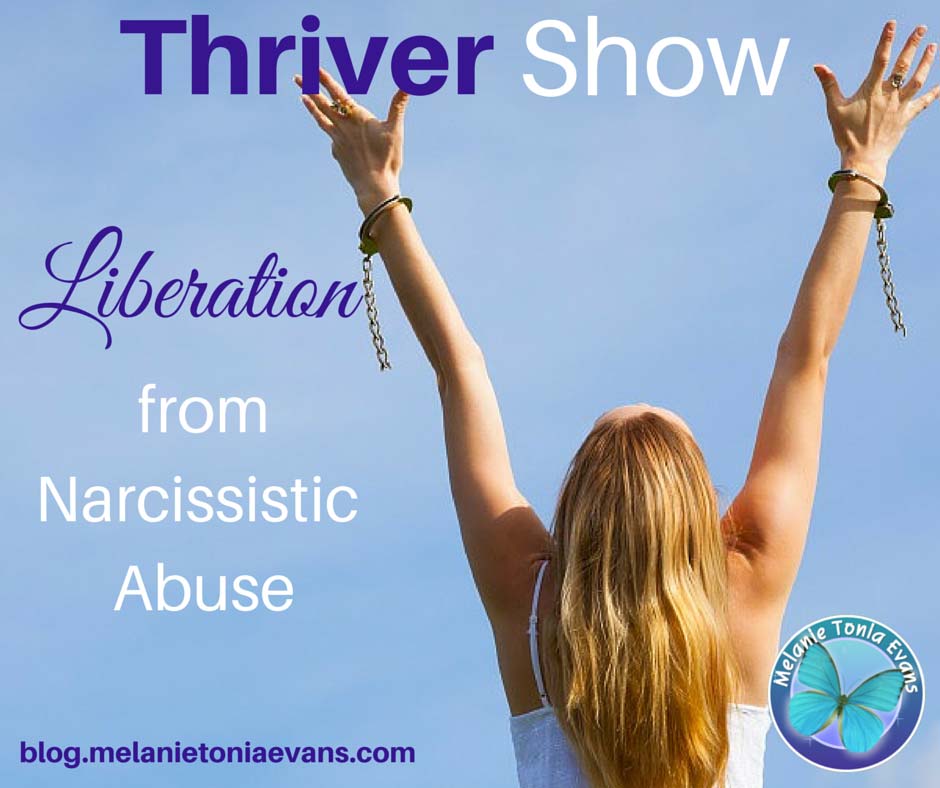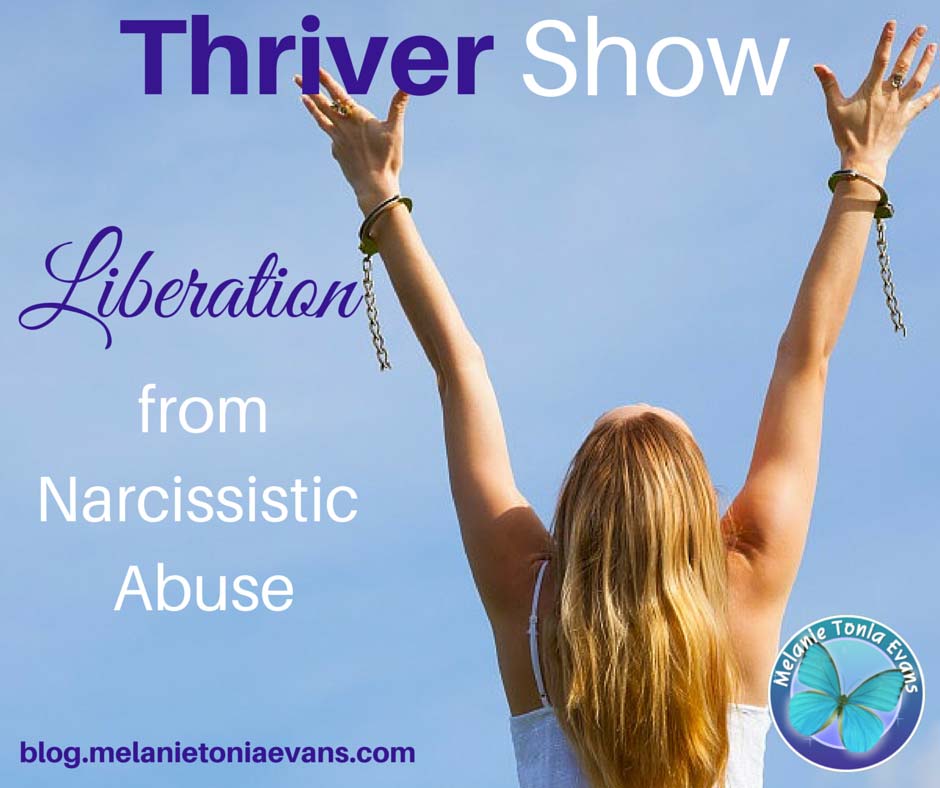 I know many people in this community are driven and very strong individuals.
Many of you are highly intelligent, and independent and led successful lives until your narc abuse experience.
I get emails quite frequently people who say to me "I'm strong capable and independent. How Could this happen to me?"
Understandably it can be very confusing and frustrating,
"If I am capable then why on earth did I get hooked by a narcissist and believe their lies for so long?"
Today I am very happy to share another Thriving After Narcissistic Abuse story with a wonderful woman named Christine who was one of these people.
Christine is a driven woman who has led a successful business career as an academic in the field of health care.
She had a stable upbringing and did not have any dysfunctional relationships before meeting her narc.
She wasn't needy and didn't suffer from co-dependency in the traditional sense.
But unfortunately Christine was hooked by a narcissist and suffered for 12 years while she was married to him.
This experience allowed Christine to identify the parts of herself that made her vulnerable to narcissistic abuse, even if she seemed strong and capable on the surface.
Christine's story illustrates how anyone can be a target for a narcissist until they discover their unhealed wounds and heal them authentically.
I absolutely loved doing this interview and I think you will get a lot out of if you are someone who is having trouble coming to terms with being hooked by an N, even though you have been successful in many other areas of your life.
Click the play button at the top of this article to listen to the interview or you can read the transcript below.
Christine your experience regarding narcissistic abuse was not the typical model, such as people who may have come from narcissistic families or from abusive ex-relationships as a pattern.
My N-experience was with a second husband of 12 years, after a 5-year break after my divorce from a non Narc 16 –year marriage.
I have been thinking for a long time about how my story can be an inspiration to others, because I do not come across as a typical victim.
I was not obviously codependent. I didn't think I had an addictive personality, certainly not in the traditional sense. I always kept my career going, although divorced from a first husband; I am good friends with him. My son, now 32, is a together, well educated, a warm and healthy personality and I did not have any dysfunctional relationships in my life at all. I always tried to work them out, if they did not, I parted company without resentments.
Like many people in this community, which I discovered later, I was not the 'usual' model for someone who would be abused.
I was successful in life. I am an academic, widely travelled, internationally connected, well liked and respected, and a career woman in the field of healthcare. I believed I had healthy self-love and self-acceptance.
I read an article in the Huffington Post. It had a self-test for the vulnerability of N-abuse and I scored very low. However, at the end of the test it said: "Even if you score low, mind the Ns out there, it can happen to anyone".
At the time I really thought that this was my case, it happened to me, not because I was needy, overly codependent or wanting a savior, but rather because I was relatively healthy, together and capable. Exactly what N-supply is made of.
What I was yet to firmly realize that my 'strengths' – my mental health and resilience – were in many ways my biggest weaknesses, because they had buried unhealed wounds "six feet under" the base of a seemingly successful life.
So how does your story begin Christine?
I met the N online in 1998, I was in Switzerland, he in North America. I was 44, he was 51. We met in person and he was very nice, not too nice, not love bombing, but displaying the same interests as I, opera, art, good restaurants, travel, reading etc.
He did not really like many of those things at all, but he decoded me so well and acted as the perfect Chameleon as you always say, Melanie.
He was "winding down" a successful business he said and had time to spend with me. I went to see him where he lived and in retrospect, there were red flags all over the place, I just did not know.
He had a nasty divorce from his second wife. Later I found out she was his third wife. He had a grown daughter who he was ashamed to tell me about right away, and he was a recovering alcoholic, sober for many years.
He talked about how he had supported others and how he was always taken advantage of.
His youngest son who lived with his mom came over and he was the most spoiled kid in the world, disruptive and antisocial. Today he is 22, a pot-smoker, very lost, and I guess, alcoholic. None of his children really succeeded in life, they are his pawns whom he supports when he has money.
The N persuaded me that he wanted his life back together, to parent his son, pursue his spiritual path and attend AA.
While visiting him where he lived, he had rebuilt his life, had a nice house and knew lots of people. However, inconsistencies showed up, stories he told were not adding up, and one morning I had a strong urge to leave and fly back home immediately.
I remember clearly an intuitive message from deep within: "Get out of here!"
But I did not. It was only later when healing with the Narcissistic Abuse Recovery Program that I unearthed and released the belief that had caused me to ignore this inner voice –  a DNA belief of scarcity which told me to stay because "Who knows, maybe you will not find anybody else ever again". Because of this inner belief I stayed.
Nine months into the long-distance relationship he proposed marriage and I said that I did not need a husband.
However, deep inside another DNA inner subconscious program was saying "You need a man to be secure in life" This was the voice which said "Oh yes, you do".
So I agreed, even though I really didn't feel elated or happy about marrying him. I told him I only do monogamy because he had told me about his previous numerous affairs. He had also asserted that these affairs were in reaction to the ones his ex-wife had.
He had only been divorced for a few weeks and separated less than a year. I found this all a bit soon for him, but my inner insecurities said "Take him" despite something telling me things weren't quite right once he agreed to be monogamous as well.
Anyway, we married in a small family ceremony, he moved across the Atlantic, I went to work and he was the perfect house husband, cooking, shopping and learning German, attending AA and getting to know my friends. My mother liked him and I was certain that the relationship would work out.
What happened after marrying him and living together?
He tried to get his kids to live with us, and they were sent back home, because they were so badly behaved, and he had no parenting skills and set no boundaries. Money was always tight but he did his share in the house and later we built a successful business together.
In 2002 I was diagnosed with a rare rheumatic disease which if it progresses, leads to death quickly. He feigned interest and support at times but never really. I started to keep the experience to myself, all the doctor visits and the uncertainty of the prognosis, and all my friends and family supported me instead of him being there for me.
Today it is in check and stationary, I believe because I worked hard at vibrating acceptance for the disease.
The years between 2003 and 2007 were calmer, I set boundaries about his kids, he complied, spent a year in the US to get some training and some practice in the UK. After a few failed attempts with investors into his planned business I encouraged him to do it on his own and it was successful. I helped him a lot, he never learned the language and thus did not know the ropes in this country, so I got involved and was a major part of the success.
I also paid the bills and did the taxes because he had no idea how to do all this. Life with him was in part exciting, and definitely chaotic but I kept it together.
He was always generous with himself and less toward me. One day, before the business became successful, I told him that I was finding myself fading into the wallpaper, taken for granted. He increased attention and appreciation for me considerably and I thought that he was improving.
Even when I had stated that I was becoming invisible, my inner voice told me that I should not be so demanding and stop nagging. So again, I shut myself up!
I had never realized previously how I had always since a child been making others 'big' and keeping 'small' and not knowing that I was allowed 'space' in life. I denied myself a place in the world as I learned much later when I released those subconscious belief systems whilst doing NARP.
When did the cracks in his personality appear badly?
In 2006 he started to smoke again, I had started to monitor his online use because I found internet pornography which I debated with him fiercely, and he denied it or minimized it.
Later, I found out that he had been a sex addict all his life and that he used the AA meetings as N supply, admiration and as a hunting ground for needy females.
This was common knowledge to people within the fellowship, and of course I did not know.
He had applied for dozens of credit cards, filling out the forms incompletely, so when the forms arrived, because I did the mail as well, I confronted him in the beginning and later I just threw them out.
He was never interested where I was travelling to when I had work to do, could not listen for more than 2 minutes about my life etc.
I had this constant feeling of shifting sands, when I told him that I wanted financial conduct done differently, because he also tried to persuade me to cheat people. Then he would accuse me of constantly criticizing him and that he had to walk on eggshells around me at all times.
Today I know that this was just projecting and scapegoating me for his behavior, which is what N's do.
Christmas 2009 we decided to spend time quietly at home, decorate a tree and watch DVDs. We watched the UK series "Spooks", a great show about the British secret service and how they uncover crime on a global scale. I did enjoy the dialogues but in retrospect I think I must have started going "mad" already living with the N, because he had tried to persuade me to cheat on taxes, which goes completely against my beliefs, and I never did, but the show gave me the shivers imagining that the tax office would send spies to our house!
I am explaining this because my reality was becoming distorted and not mine any more. I was beginning to become more anxious, fearful and restless, without knowing what was going on with me. I think it was then when I felt ice running through my veins for the first time.
In 2010 we could afford a holiday in Australia, where his daughter lives and we had quite a good time. In 2011 the business picked up so quickly that I persuaded him to appoint a professional accountant and operational manager, because I could not do all the operational work, it was out of my league.
He had brought his son over to a European city to learn the language and study, he rented him an expensive flat, bought him friends by bribing them, playing the generous daddy (narcissistic supply), forged documents to get him into a University and started to spent most of his time there and left me with the running of the business.
I am sure he was seeing prostitutes regularly. He became more and more rude, fiercely critical of me and disengaged and no more available for the business or reason. He started using a fake academic title on the business website and on his business card. He always bought tons of clothes for himself and went into luxury shops pretending to be ultra-rich.
Then eventually understandably you cracked. What happened?
In late summer 2011 I had a breakdown and I was suicidal. I had worked tirelessly for the business while he travelled all the time. I wanted to go to a birthday party of a friend and needed the car which I had discussed with him the night before, but he forgot, as always. When I wanted to go he was about to drive a friend to the station and when I protested, he attacked me badly, verbally.
I felt that something in me cracked, literally, and I went to bed and took two sleeping pills. I had completely fallen apart. He travelled and was gone after that, and told my brother and my son, who were with me, doing suicide watch, that I was the problem and that he felt emotionally blackmailed by me. And still, he managed to put all the blame on me and I felt guilty and accepted it, I did not want to lose him. I ended up apologizing for my behavior.
After one week in bed, I went on a holiday into the Austrian mountains for a week to recuperate and then came back and worked like always, day and night.
He was nicer again and we planned another over Christmas stay in Australia. Before that we once had a row and he told me to stay behind for the planned Christmas holiday, which I was prepared to do. At times like this I would fear the marriage was over but told my inner voice to be quiet, because I was sure he could not do without me in the real world.
Then he said I should come and we could have a nice time. I needed a holiday desperately and I went, we rented a house again on the East coast and had Christmas with his daughter's family there.
For some reason things felt awful and creepy and I had no idea why I was feeling like that. I wracked my brain because on the surface we had a nice holiday. He took off to the gym in the rented car and I heard him open the zipper of his toiletry bag and knew he was popping Viagra.
He went in the car and a few minutes later I called him and asked him if he was on his way to a prostitute, which he denied.
He retaliated by taking his things out of the house, and moved to a hotel only to come back the next day, to admit to it and to blame me. He had been to prostitutes and the local brothel almost daily and had hidden that from me.
I now realized that my premonition of "Something very awful is going to happen" was so true. I felt, like you always say, Melanie, ice shards and black ink running through my veins. I was so shattered and in torment and pain but managed to ask him if he wanted to be unfaithful, why he would not divorce me and get on with his life.
He said, it was his pride and he admires how I deal with the situation and that we can work it out. He had tantrums every day and tossed things around, accused me by the minute and told me, that my son, who he had appointed as the COO of the company, did not work while we were away. I told this to my son and he sent a whole list of what he was doing. I was still trying to do things right, how he demanded them. So often I accepted that I was in the wrong.
Of course I know now his senseless attacks were all retaliation in regard to his wrongdoing.
What happened when you returned home?
We came back and I knew I had to get out. I told him I would leave. My brother, who is very close to me and unmarried, offered me refuge in his flat, he was my lifeline.
I still worked in the business and the N's mask dropped more and more. He was rude to my son, gave inconsistent orders and was away, doing the Sugar Daddy trip with young prostitutes and travelling a lot. He also got a new girlfriend hooked immediately.
I wanted the business to succeed, but told my brother and son and all my friends about his excesses and found a lot of support.
The N managed to persuade my son that it was my entire fault, and when I told my son about addiction and dry drunk syndrome he had reasons to believe that I was the vengeful betrayed wife and that I could not be believed.
So I kept quiet for a few months, suffered, functioned, worked, but avoided contact and one day googled the term dry drunk. I knew that sex addiction can only get worse and I feared to be exposed in the media one day because the business had become high profile.
I wanted a divorce immediately, and to take back my maiden name.
When and how did you find my material?
Late May 2012, when googling dry drunk the term narcissist came up and also your website, Melanie.
Everything fell into place then. I was in intense pain, nobody understood me, my brother was helpful but couldn't understand what I was going through.
My son tried to manage the business and stay neutral, and I feared losing him to the N's manipulative behavior.
I ordered NARP but was too paralyzed and distracted, well, still utterly in shock, to even start the modules. However, I managed to do number one and the relief was profound. So I booked individual sessions with you, Melanie immediately, because I wanted to speed up the process. I decided I no longer wanted the pain, I wanted to heal.
I got so much relief from NARP and worked it all the time. It was like a miracle. I was in so much pain and would have never believed the fact that our cells do not respond to thinking and mind-strategies, but I experienced it very profoundly. We have a saying in German: "The one who heals is right", and I knew that NARP was right, I was convinced and trusting that this was the way forward, and it was!
Before doing the healings in NARP and with you Melanie I was tormented. I cried, I wished him cancer, a stroke, murder or an accident. I was ashamed, peptide addicted and had bouts of guilt, thought that if I had only treated his son better everything would have been fine.
Doing NARP I stopped stalking his online activities; I believed what you said, Melanie, that I needed to take full responsibility. It took me some time to understand that taking responsibility did not mean scolding myself and being harshly critical of myself. It meant understanding, loving and healing the unhealed parts that my little inner me, the brown eyed and brunette braided willow like Christine, was storing.
I believed, I had this knowing, without having proof yet, that the N experience was a gift I need to claim. As a supplement to doing the inner shift work I listened to every single radio show. I brainwashed myself with them on every journey, train, car or plane. I went to sleep with your voice and read every entry on your website, every e-book and every newsletter until I had the full picture. This was from June 2012 until February 2013.
I think my greatest reliefs were that I have done nothing wrong, that I needed to take responsibility for myself, that I needed to attend to my inner self, come home to myself and nurture and value myself. Insights like that were all totally new to me and it took me some time to really believe them, "know them" as you always say, Melanie.
I also let go of constantly thinking about him and his new target, or that they are happy and enjoying life and that he would treat her better than me. This was the hardest part, to realize, that there is no safety net in life other than the one I build and maintain for myself. It was frightening but NARP got me through it, I am out the other end of the tunnel, and the light is so bright!
Please share the details of your divorce and settlement.
In April 2013 I got my divorce and changed my name, it was like a rebirth. I asked for less than I deserved but I wanted to avoid further battle which I knew would only be nasty and cost a lot of money.
I ended up with the same amount of money I went into the marriage with, so my losses were ok. By this time, because of all the inner work I had been doing with NARP, I had learned to think "abundance", not scarcity and loss of security. I did strictly no contact, and still do. I changed my mobile number and did not disclose my new address to the N.
My son was fired a few months after he discovered lots of financial misconduct in the company, criminal intent and catastrophic decision making besides smear campaigning against me and the N playing games about the divorce agreement.
What does your life look like now post narcissistic abuse?
My son and I have founded a new company together and have been working hard to get it off the ground by doing honest and professional work.
We are as close as we have ever been, and he is also thankful for the N experience, as the business world is full of them. He has learned his lesson too, mainly how easy it is to get lured by a N.
Since February 2013 I have been on a vacation in the warm sun during winter, went to a spiritual retreat in the US and did the FOO and self-empowerment e-course after NARP and I joined my sister and her grown children on a US trip in summer.
We had a great time and I was back into the fabric of my family.
It was still a surprise to learn how much they love and respect me and how important I am as a beacon in my son's life. It never occurred to me earlier. Before working on my inner self and claiming my own value and worthiness, I truly couldn't 'feel' or 'know' this.
I still listen to every radio show and read every line you publish, Melanie. I am planning to publish a book in German about the nature and prevention of N-abuse, because there is nothing on the market and the awareness in therapeutic and court-circles is minimal.
I am back writing my PhD part-time. I do consulting work internationally, contribute to the business of my son and teach part time at a University and I am now optimistic I can do it, I can function again. Previously I couldn't even get out of bed or brush my teeth.
I am again part of the world and in a much healthier and more empowered way than I ever was previously. I have regained some of the 12 kg in weight I had lost and I look good for my age (59). Next year, when I turn 60, I decided to go grey, let my hair be its natural grey, even if people say women become invisible if grey. I believe it will command my authentic place in the world and show my true colors in every sense.
I had a bad flu in January 2013 despite an annual flu shot, I was too down and depleted to build up immune antibodies. After the flu I was disgusted by meat and fish and turned vegan. I had to attend cookery courses in order to avoid malnourishment and now I am doing fine. I am quite accomplished now and all my meat eater friends love what I serve them.
I have become a messenger about N abuse to everyone who wants to listen and I spot Ns right away.
What are the profound inner gifts you have received in regard to your personal evolution?
What have I learned through this process? Life showed me my unhealed parts, which I needed to heal. My main problem was the complete underestimation and undervaluation of my talents, gifts, abilities and intellect. I kept myself little and self-sabotaged, despite being successful, success always entailed hard work, and life was never easy for me.
My next problem was that I was much too strong, I was convinced that bad things happen to other people, not to me, because I did everything right.
I lived in my head, completely. As you once said to me, Melanie, I was over functioning. I was so relieved that I finally understood that. And yes, I had some codependency issues, and they were enough to seek external validation in order to try to soothe my inner child.
My greatest inner wounds, due to childhood experiences, was that I systematically and constantly undervalued myself.
So I fell prey to an N who wanted a "together" life, because I was convinced, I had one, which was probably true by normal standards. My best friend once hinted at me that she thought he exploited me.
I listened to her but found no evidence in my perception of my life. I didn't realize until later that I was simply playing out my unhealed parts, so I dismissed her claim. Now I can see it all so clearly.
Today people tell me that they knew he was some sort of a con man, a bragger and talker, but they respected him out of respect for me, because they valued me a lot. I had made him my "part time god" which I worshipped, despite living on shifting sand, checking his mails and his website use, taking control over the finances and being instrumental in building the business.
I left him before I was discarded, I did never go back, and I am proud I upheld some boundaries with his children, finances and continued with my work and I managed not to loose one friend or family member over him.
Actually the relationships in my life are now so much more connected as a result of me being narcissistically abused.
I have become more anchored in my body, more in touch with who I am, what I feel and what I need, more authentic, more vulnerable, more real with people, and they in turn have connected more deeply, intimately and truthfully with me. I talk openly about myself and what I learned, not about him any longer.
And I think I had, like almost every woman, a deep seated fear of abandonment. I did not want to live alone although I felt happier during the past years when I travelled on my own, with business contacts and with friends and family.
I think, apart from that insidious inner program, it was peptide addiction, which pulled me back to him, or, more precise, to the original image and behavior of him, which of course, was never real.
I now consider my good memories of the time with the N as my own, which were good not because of him but despite of him, because I made them good. I now own my past to the fullest.
I want to remain part of the online thriver group and help newcomers. I consider myself a senior-thriver and I am open to the wisdom and experience of others.
I will get the book off the ground in the near future and my outlook onto life has changed to one of "infinite possibilities" as Deepak Chopra puts it.
I believe in myself now and I do not regret that I wasted years with the N, actually, it was a tremendous learning experience.
My son got married a few weeks ago and I have now a lovely daughter in my life as well, and I feel much more prepared to deal with life in life terms because I know that the creation of it is mine, it's all up to my vibrational level.
I am filled with deep gratitude that I found you and the Narcissistic Abuse Recovery Program, the community and first and foremost, myself.
I am no longer afraid what he will be doing next. I have a lawyer who communicates with him about some company shares which he denies I possess. I sometimes have little attacks of anxiety about the future or finances but I can support myself through my heart quickly, allow myself to be vulnerable, consult others, seek help, and talk about my feelings and the anxiety disappears. These are all skills that the old me didn't used to employ.
I am able to stop my inner critic, my harsh self-talk has disappeared and I allow myself more vulnerability. I lost my drive to 'be perfect'. I have never lost belief in humanity and I trust people, like I always did – and I now take responsibility that I can generate my own healthy boundaries, speak up and look after myself.
I have learned to value my healthy parts, my good nature and my abilities.
I allow myself breaks, weekends and evenings off, doing nothing, pottering in my little garden, cooking and baking.
These are things I stopped doing during the life with the N. I keep in contact with my family and friends and many of my professional contacts internationally, who have also become friends.
What is the message you would dearly like to share with others Christine?
All in all, I am truly a thriver thanks to the Narcissistic Abuse Recovery Program (NARP). I have no idea where I would be without it. I have always been a "clever girl" and proud of my intellect but I was also totally in my head. Without having done the NARP process of feeling into, naming and identifying my emotions and shifting my consciousness at that level, I know I wouldn't have recovered. I am absolutely certain about that.
It is so important that if you are trying to heal logically, that you understand the journey of recovery truly works through your emotional claiming and not through your mind. The Narcissistic Abuse Recovery Program shows you how to do that.
As a health professional I also realized with other people, that trying to heal from abuse without the deeper inner consciousness shifts, it takes so much longer and / or is barely effective. I also found when I talk to people about cellular beliefs that they do pay attention. I am always telling people about your website, Melanie.
Also, I am a reminder that indeed, N abuse can happen to people who may not think they are a candidate for being abused, and have never seen abuse in their life before. These are the main messages I want to bring across to anyone listening.
I hope you enjoyed Christine's story, and I am sure many people will be able to relate to it. I certainly also know what it was like to previously live totally in 'my head' and always be striving to 'perform' in life.
Christine and myself will be very happy to answer any comments or questions you may have!
(Visited 2,824 times, 2 visits today)
The following two tabs change content below.

Melanie Tonia Evans
is an international narcissistic abuse recovery expert. She is an author, radio host, and founder of Quanta Freedom Healing and The Narcissistic Abuse Recovery Program. Melanie's healing and teaching methods have liberated thousands of people from the effects of narcissistic abuse world-wide.

Latest posts by Melanie Tonia Evans (see all)