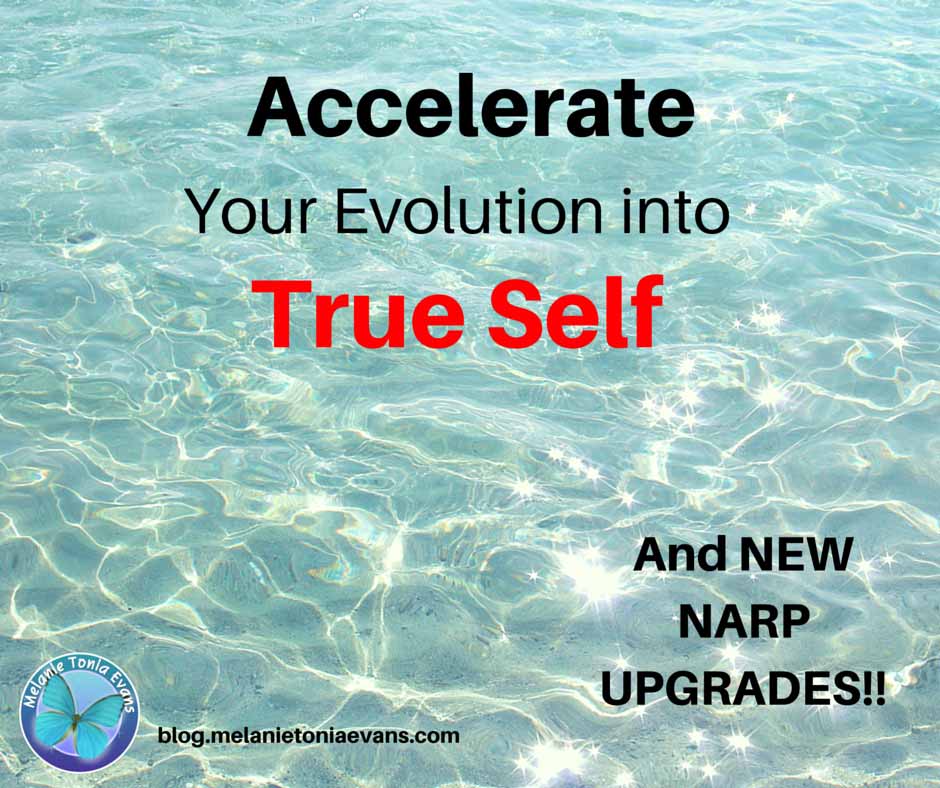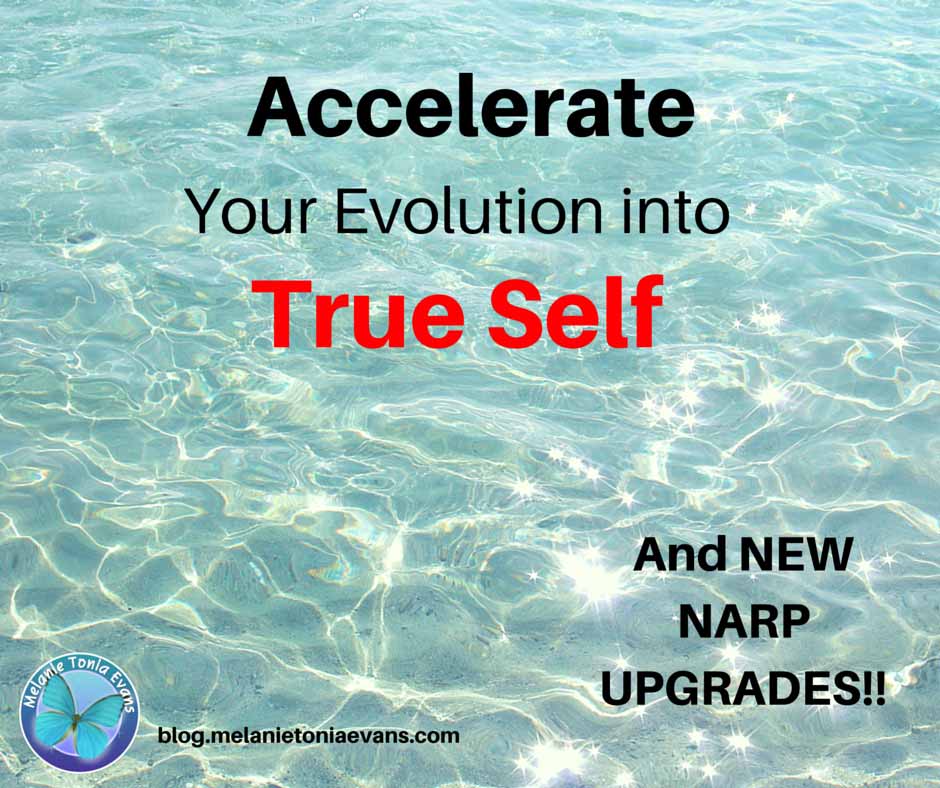 I am so excited …
Because this is one of those rare times that I get to talk about the very core of the healing work I do, and the number one reason why people within this Community experience unprecedented rapid Thriver healing breakthroughs which defy standard abuse recovery.
What I am talking about today is this:
Exciting upgrades to the Quanta Freedom Healing process, and specifically the Narcissistic Abuse Recovery Program (NARP).
And it lights me up like nothing else when I get the opportunity to bring to people even more powerful ways to heal from Narcissistic Abuse than I could previously offer.
The existing Quanta Freedom Healing processes, which so many people have come to enjoy and love, saved my life … absolutely …  and the new ones (that I am about to share!) grant me the most incredible ever-expanding life of joy I thought was possible.
This stuff is my greatest passion.
Creating an evolutionary life of breaking through our previous blocks, pain and disappointing life circumstances is what I ADORE sharing with others and seeing them experience as well.
So …. I am SO excited to tell you about these new upgrades!
I'll start with the upgrades to Module 1.
The Evolution of Quanta Freedom Healing
The most evident one is that this new just released version of Module 1 is half the length of time of the original one.
And this is important because some people in this Community over the years have said to me – "I don't have 2 hours each time to do a sitting with Module 1."
At first I was not sure just HOW I would be able to shorten Module 1 and retain its effectiveness and now I am thrilled to say that I have "received" how to, as well as amplify its effectiveness!
Not only is Module 1 shorter, there are a ton of other benefits that I have been able to infuse into it now! All new Quanta Freedom Healing upgrades I have been personally enjoying.
I love that I get to live the Life I espouse – being personally committed to up-levelling myself with Quanta Freedom Healing as my absolute lifestyle.
For years now the inner work is my "go-to" at any and every time I feel any "less than" emotional, physical, spiritual or financial "fear".
A long time ago I stopped trying to think my way out of emotional trauma and rather just do the shifts directly in my body.
My mantra being: Less thinking, more shifting.
As a result, I easily become the new state I seek, as well as expand into Life trajectories I never previously had access to – with grace and ease and WITHOUT the previous struggles.
What has also become a wonderful side-effect of living the Thriver Way (up-levelling beyond previous wounds into True Self energy) is that as I evolve myself, my channeled experiences which include Quanta Freedom Healing evolve as well.
I have been working with an upgraded process of Quanta Freedom Healing for a while, and the latest results have been mind-blowing personally.
What has come about is a beautiful expansion continuation and the breaking into even more new trajectories that deeply fulfill my soul, and I experience ever increasing unconditional joy, as well as a connection to my Higher Power and myself as a state of true love.
Life has become more simple, yet ironically more and more fulfilling and abundant.
Which is what happens when we get our subconscious aligned with our conscious and super conscious.
Everything starts to open up, be enriched and flow.
And I knew, when the time was right, that I would be sharing these Quanta Freedom Healing upgrades with this Community
Yay!
That time is right now!
Module 1 Shortened Version upgrades are not just extra visualisations for this Module – they are ones that once your Being starts to process can be used with any and every Quanta Freedom Healing shift that you do with any NARP Module, or with any of my other Quanta Freedom Healing Courses and Programs.
Creating healing acceleration across the board.
Many of you in this Community (existing NARP Members) know what Module 1 is about – but for those of you who don't – I would love to explain …
Module 1 – Releasing And Healing Immediate Narcissistic Trauma
Module 1 of NARP is incredibly important. In fact, I would go as far to say it is THE Module which saves lives the most.
So many people, when they come to the NARP Program, are in high level trauma and their ability to function is severely diminished.
Cortisol and adrenaline surging through our body causes fight and flee …  and in this state of high range beta brainwave (survival programs) we struggle to be solid, rational and effective and we tend to walk straight into the deadly grips of the narcissist who is trying to hurt and punish us.
Then the trauma is being compounded … usually continuously … meaning our eating and sleeping may be affected and we may struggle to take care of ourselves on a daily basis, let alone be able to function for our children or in our careers.
We can also be at severe risk of a breakdown, or an accident, or manifesting a serious illness as a result of the trauma, or doing something silly to hurt ourselves when triggered into the trauma of what the narcissist is doing.
In the Thriver Way we learn this following very powerful truth.
That our mind only ever has the ability to think within the range of the trauma trapped in our being (emotions / subconscious), and it is a hellish task to create new directions in our life by mere "thinking" when we haven't addressed the trauma directly in our body FIRST.
In fact – when severe trauma is onboard – it is virtually IMPOSSIBLE to THINK our way out of it.
Like a wound that can be burst and released of toxins and will then start to heal, we learn through the NARP journey (and significantly Module 1) that when we address the HUGE things directly in our body that are traumatising us right now, load up and release their Energy Imprint and replace that energy with Source Healing … we start to heal very quickly.
The high-level trauma drops, and all of a sudden we are able to think rationally without panic.
Then we are able to sleep, eat and function.
And we start to lose the terror of the unknown and what is going to happen next.
We even start to have an organic knowing that we can survive this, things will work out and we can move on.
We truly start feeling solid and whole within ourselves.
These changes are common when we work diligently with Module 1 in NARP (they are reported all day every day within this Community), and the reason for these shifts is because rather than fruitlessly try to change and control the things outside of us that have triggered us into high levels of trauma – we go DIRECTLY to the hurt inside and change THAT instead.
Then we discover that everything starts to change.
Namely … how we feel, what we think, how we show up and the results we start to generate.
And other incredible side-effects happen outside of us, such as: we find that support – reflecting our own now establishing self-partnering – starts to enter our life personally, professionally and even legally.
We gain in power and the narcissist starts to lose their grip on us.
Which is a far cry for the common devastating results of continuing to being throttled by a narcissist and / or your own traumatised obsessive thoughts and emotions – because you hadn't yet attended to the trauma in your Being.
A huge relief happens when we start to become a solid source of love and approval within our Inner Being. No longer are we in the deep regret and anguish of what the narcissist is or isn't doing, and we can detach and stop feeding energy to the narcissist.
Love and approval for ourselves grows and life starts to reflect back more love and approval.
The narcissist over time TRULY becomes irrelevant.
Module 1 is the essential foundation of the entire NARP 10 Module process to reach these goals – essential to heal and start Thriving.
It removes the high immediate trauma so that you can get to work on the core belief systems in your body to no longer be susceptible to abuse, or suffer any symptoms of it.
Many people think managing trauma is the healing of it.
It isn't – any existing trauma in your body lives on and does not disappear UNLESS it is released and up-levelled.
Most people are attempting to manage trauma and trying to live their life despite it, which limits them and even derails and sabotages them regularly their entire life.
(That's the effects of anxiety and depression.)
There is no need for any of this struggle, when trauma is released cellularly FOR GOOD out of your Inner Being.
Because when there are no wounds to manage – there is NO struggle – only life-force, inspiration and personal authenticity to start generating your True Life with.
Such is the power of Module 1 – the Module which addresses the immediate trauma in your body from narcissistic abuse, which is making your life unlivable, and brutally painful.
And now … the shortened version (and I am so excited about this) is even more powerful and effective than the original Module 1.
The New Shorter Version of NARP Module 1
Firstly, the obvious benefit is that you can process your shifts faster and get more healing work done, because the shortened version is half the length of the original.
Which is great for people who are time-poor. (Which is most of us!)
Another powerful benefit is that this Module 1 version has a component in it that offers you a wonderful solution IF you can't access details about the trauma – such as the age, or what it is about.
This is SO helpful for people who struggle to trust their intuitive messages (or get them) and also for the people who, when in highly traumatic triggered charges, just can't SEEM to connect to the information.
People occasionally state this, "I don't know what my wounds are or how to locate them."
This Module now allows you the option to connect to and be with the feeling in your body and shift the trauma energy regardless of what information you do or don't receive – granting you JUST as powerful a shift – even if you cant or don't.
This makes shift work even more simple to perform. Especially for people who think, I won't be able to do this, or This won't work for me.
And please know – even WITHOUT information – the shifts are just as effective.
Believe me – I have been living the results of shifts done this way – and the results are spectacular and incredibly simple!
(It's just as cognitive human beings we tend to over-complicate everything!)
There are some other tweaks in the new Healing Module which work powerfully as a result of opening up your DNA and brain receptors into greater Source Expansion … the becoming of your True Self state in ways that expand you beyond previous personality and physical limitations (and previous Quanta Freedom Healing shifts).
One of these is a Quantum self-expansion protocol which allows any remaining False Self parts of the shift to be truly removed … in glorious, loving, evolutionary ways that catapult you into True Self state on whatever trauma or painful belief you are working at liberating.
When we "be" it – it will "come" (be-come) … and this is what this powerful True Self shift is all about.
The shortened Module 1 version not only provides you Quantum expansion training within this Module, but also allows you to process all your NARP (or other Program) shifts in the same way.
Granting you accelerated evolution ability.
Which is pretty exciting!
I am thrilled beyond measure to bring you healing at this level!
Please note: if you are a new NARP Member, it is still important to work with the original Module 1 for a time until you are used to it – because it has many descriptions and processes that allow you to learn and understand the Quanta Freedom Healing process.
After 1 or 2 or maybe 3 turns with this, you can certainly give the shortened version a try.
Regular NARPers you will be ready to go with the shortened version immediately.
Quanta Expansion into True Self Function
I would love to give you a taste NOW of one of the new Quanta Freedom Healing protocols (described above) that will accelerate your evolution into your True Self.
The most powerful way to heal anything is to replace FEAR with LOVE.
And I mean this in every sense.
FEAR is a trauma in our body that shuts us down, causes us to contract and trap inside us the very trauma that we are trying to get free from.
Then what happens is a double assault.
Not only is the trapped energy in our body (no matter what we try to do to avoid it) literally eating us alive … it also causes us to show up in life in ways that are likely to unconsciously generate more of this trauma in our life.
And … rather than healing ourselves from the trauma, we keep regurgitating it without ever shifting it out (know as peptide addiction – the obsessive thoughts and painful feelings stuck in repeat that don't go away) and we continue to have experiences that represent more of it.
That is WHAT trying to survive our existing inner wounds do, they continue to bring us more evidence of the wounds that are living entities inside of us.
So … to start turning all of this around, how about we do a little exercise together?
Here it is …
STEP ONE:
I want you to get out a journal and a pen, because that will help you focus with the process.
Now, I want you to close your eyes and take a few deep breaths and imagine opening up your body – this helps you to connect to your Inner Being.
Then lovingly and without judgment, be really brave and tune into a part of yourself that you would rather NOT acknowledge.
There may be MANY topics which come up for you – but for now choose one – a BIG one that you wish to transform.
What are these painful feelings about?
Is it the panic of being hooked on someone who is hurting you – who you feel you can't let go of, and you HATE that you can't?
Is it guilt regarding how your life has turned out – or what the effects on others has been?
It it feelings of being unlovable?
Is it self hatred … or maybe intensely disliking a part of your physical appearance … or even a personality trait that you can't seem to get rid of?
Or maybe it is resentment towards someone else who is hurting you?
Maybe it is feelings of despair, sorrow, heartbreak or regret …
Maybe it is a fear that you have lost too much to rebuild your life.
Whatever it is trust yourself … allow yourself to connect to this part of you.
Just really trust what it is … your emotional self will grant you "what it is about" if you surrender into your feelings with love and self-honesty, and go towards this wound instead of disowning it.
This is vital – because we can't HEAL what we are not being REAL about, or what we are not prepared to FEEL.
Write the details of this part of yourself in your journal.
STEP TWO:
Now … I want you to connect into your body and feel WHERE this trauma is situated.
It could be in your solar plexus, in your chest, your back or anywhere at all … or maybe you feel this heaviness, fear or even dread in multiple places in your body.
Maybe it feels so big it is under your skin everywhere inside you.
Write down in your journal where you feel these painful feelings.
STEP THREE:
The next step is this … I want you to now imagine that in the Quantum Field there exists EVERY version of yourself in relation to this "topic".
For example, there is a version for you who is deeply mired in the trauma of the issue.
And … there is also a version of you in the Quantum Field who is ALREADY completely cleared and healed from this state and enjoying the exact opposite feelings and results.
And … there is also every version of you in-between,
I want you to imagine your Highest and Best Version in regard to the issue you have focused on.
And then I want you to imagine your current version – the self who is totally entrenched in the agony of the trauma.
Write down descriptions and feelings of these two selves – really go for this …
STEP FOUR:
Now … I want you to imagine integrating these two Selves, merge them together, and imagine doing this within the body area where the trauma was …
And then imagine this integrated self become "all of you".
Just trust how to do this – there is NO actual right or wrong!
Once you have done that, breathe into the integration, and have your body open while doing so.
Take note of what that integration feels like and imagine what it would look like in your mind's eye.
Write about this in your journal.
STEP FIVE:
This next step is to imagine yourself as this Integrated Being (fusion of Highest and Best Self and Trauma Self) walking forward into a huge Ball of Light.
This Ball of Light is Source Energy; it is Love, God and Life Force … the only TRUE energy that exists … the stuff of Creation Itself.
This is a Pure Light where no darkness can be.
Walk into the Light and I want you to see the part of you which was steeped in trauma, steps out into the Light.
And what happens next is this:  this part which is NOT your True Self, the part which is trauma and looks like dark shadows, completely dissolves back to God, Source and Love.
It all gets absorbed back and disappears into Pure Love for recycling.
Then you feel the expansion of your True Self glowing as a result of losing these parts of False Self on this topic.
Feel the emotional release as a result of doing this.
Take note that you don't feel like you are losing a part of yourself – but rather you are experiencing a GAIN and an EXPANSION of Self.
Write about your experience in your journal.
STEP SIX:
Now I want you to focus on that part of you who is left – the True Self part.
It is glowing.
And then you notice that the Glow of yourself is the same as the Glow in the Entire Field of Life and Creation which you have entered, and you feel and know that you and this Glow are in fact One.
Then when you look at your physical presence in the Glow you see that your outline doesn't exist – and that you in fact are an ever-expansive ball of Glowing Light.
Where you start and stop is Infinite – you are in fact All Of It.
Now … breathe with your body open and just BE this Glow … without thought … just be it.
Enjoy the feeling for quite a few long, deep, open breathes.
Then record your experience in your journal.
If you did connect you will have had a profound Quantum experience.
"Quantum" meaning well beyond the realms of what is possible at a mere cognitive level – in ways that will manifest beyond mere cognitive capacity.
What has just happened is profound on the Quantum Level within your subconscious.  As a result of releasing back to Love these parts of you that were caught up in the trauma of surviving your wounds, them pure Life-force (that was previous tied up in surviving the trauma) gets released; its gets activated.
In fact, our purest and most powerful Gold ALWAYS gets mined from our wounds.
Now energy has become available for you to create and break into new territory that IS a match for your True Self.
Can you imagine what happens when we lose the dense painful energy that has been wedged inside our Inner Being affecting us drastically by limiting us emotionally and literally in so many ways?
What happens is this – we get released into our True Self, and our inner life and emotions start to get well, heal and expand in record time.
Then our outer life follows suit, and the people and situations which are no longer a match for non-existent trauma cannot exist in our Energy Field – they have to gravitate elsewhere.
And like a parting of the seas … toxic people disappear and good ones and experiences come directly to us in droves.
What you just experienced in this exercise is a watered down version of what happens in the shortened version of Module 1.
What happens in this Module is the expansion into Source coupled with release of trauma and re-programming at multiple levels within your DNA (including your Inner Child and Ancestral Self).
By the time of this expansion shift, you are cleaning up only the remaining fragments (usually just a ghost) of what is left of False Self because the expansion has been taking place (through additional new protocols) all the way through the shifts – making it even more advanced and powerful within the deep layers of your DNA.
The feeling afterwards is limitlessness and pure ecstasy (True Self state) and when you feel it at this level, the change has happened for REAL.
Because there is no space for anything else to exist.
Such is the Life I have tapped into living!
Now I want to talk to you about OTHER advancements to the NARP Program!
New Version of 'How To Get The Most Out Of Your Healings' Module
Since I created the Tips Module a lot has happened!
Including expansion and greater understanding of the most vital tips that people need.
The Tips Module is now much easier to understand, and focuses on specific tips whch will make all the difference in your NARP journey.
Ranging from … what to do in the actual Module work to help your body process DNA rewiring, to how you can clear blocks with Module work, to self-care practices and so much else!
Even though you have full support with any questions in the NARP Forum, it is so much easier to set yourself up with these techniques, and solutions right from the get-go.
Often it can be the little tweaks that make all the difference and you will find the new Tips Module really helpful in that respect – and it is recommended that all NARP Members now and existing take the time to listen to it, because you will pick up some really great stuff!
How to Access These Upgrades
How can you get linked into these new powerful and exciting upgrades?
The new NARP upgrades can be accessed by all NARP Members in the NARP membership area under Modules.
The MTE team will also be sending out an email with the new additions to all NARP Members.
If you have any process questions is regard to the new upgrades please ask your question in the NARP Forum under Modules.
And … for those who wish to become a new NARP Member, it's very simple to do so, all you need to do is go here.
By doing so you will immediately receive the full NARP Program, which incudes all you need to create a Thriver Recovery from narcissistic abuse in ways that you did not know were possible until now, as well as receive access to our incredible NARP Forum (if you become a Gold Member) and these exciting new upgrades!
I hope you have enjoyed this article announcement and expansion exercise – and I would love you to post below how it went for you … and what you feel about the new upgrades!!
The following two tabs change content below.

Melanie Tonia Evans
is an international narcissistic abuse recovery expert. She is an author, radio host, and founder of Quanta Freedom Healing and The Narcissistic Abuse Recovery Program. Melanie's healing and teaching methods have liberated thousands of people from the effects of narcissistic abuse world-wide.

Latest posts by Melanie Tonia Evans (see all)