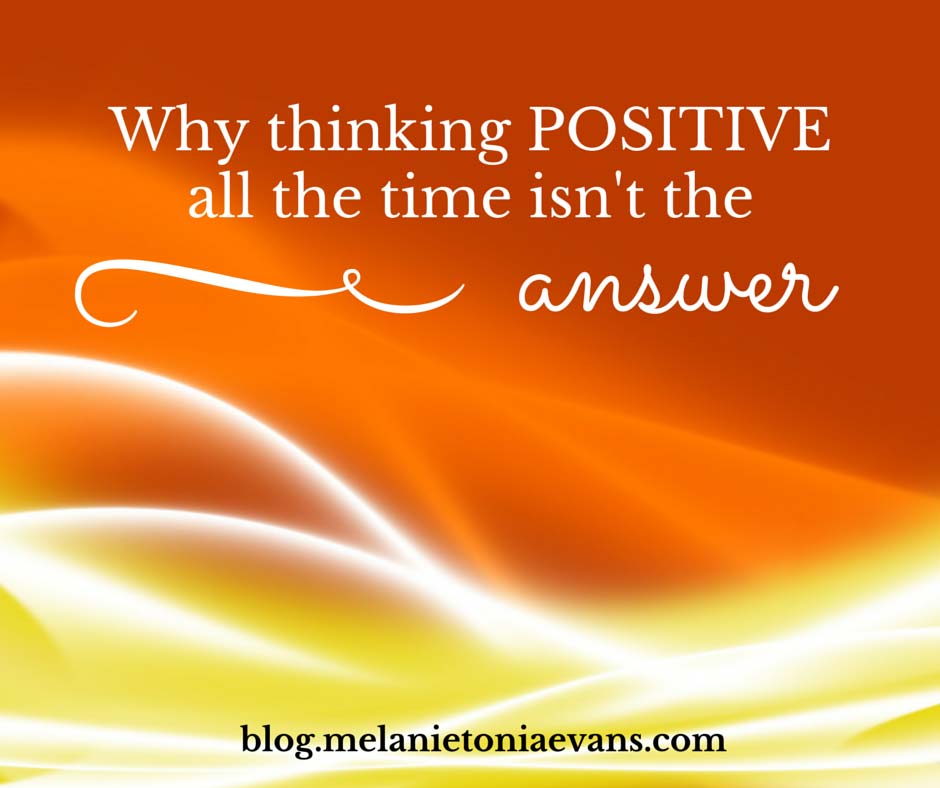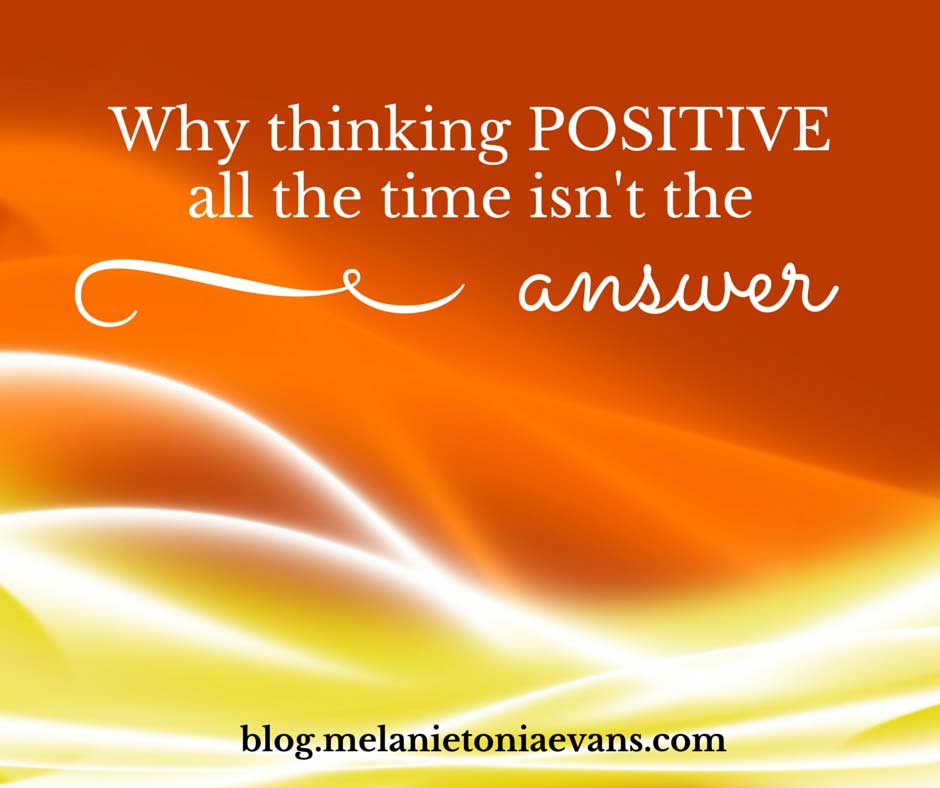 This article, is one that I have been thinking of doing for some time …
You see there is a big quandary out there about Law of Attraction.
Many people remember the movie "The Secret", a big production which brought Law of Attraction information to the world. Many people ran with it, and were excited by it. It worked for some people, and for other people it didn't.
Many people sharing Law Of Attraction principles benefited hugely from the movie The Secret – it made what was often thought of as "new age fluff" so much more "real" and "mainstream". Abraham / Hicks was one of these messengers.
In relation to many standard Law of Attraction principles, many, many people over the years have messaged me this: "Your healing model is about going into the wounded parts, isn't focusing on the negative contrary to what Law of Attraction tells us to do?"
In fact, when I posted asking people to come forth and grant their version of Law of Attraction on my Facebook Page, one member posted this …  "I've been struggling with this exact thing Mel. And it's kept me from doing my modules. I've completed 4 and have not done 5 because I feel good and don't want to go back to focusing on the negative stuff but know I need to claim it to get rid of it. Every time I go to sit down and do the module I just feel icky because I don't want to 'go there' anymore. If that makes sense. But I know that 'going there' is the only way to not be stuck 'there' forever."
So, my intention with this article is to explain how Law of Attraction really fits in with my healing model, and I also want to clear up some other common misconceptions about Law of Attraction – ones that might be holding you back from living the life you want to live.
My Journey With Law of Attraction
I have studied Law of Attraction since the 80's with a great deal of enthusiasm, because I really wasn't content to just have an average life … There was so much I wanted to create and experience.
Also, I found that as life progressed, there were many things I didn't want to continue living anymore. Certain life circumstances, my own habits and reoccurring disappointing events.
The title "Law of Attraction" wasn't really know then – the term for it was "manifestation" or "creative visualisation".
I studied intently – everything from Shakti Gwain to Florence Shovel Shinn to Napoleon Hill.
It took me many, many years to realise the more spiritual principles of Law of Attraction.
Eventually, what I realised was: "manifestation" was not just about positive thinking, it was also about gratitude, service and not so much about "getting" something to feel good, but rather feeling good first and foremost in order to attract what was desired, rather than just trying to bring it to you with "visualising".
After many years of trying to force my will on the Universe, I also finally realised what many Law of Attraction advocates know – that it was usually when I surrendered and no longer "needed" something to come, that it would show up.
Identically, if I didn't have much of an attachment to something having to manifest, and was excited and keen to create this in my life (without "empty" ego attachments), I found it often manifested very easily.
Especially when I felt confident and worthy on these topics.
However, it wasn't until narcissistic abuse trauma and deep daily spiritual inner practice and recovery that my journey with Law of Attraction took on a more profound, and what felt like a much more connected level.
This level became the incredible partnership of co-creating with a Higher Power than myself.
As a result of so much pain in my life, I was truly forced to seek out this relationship, because it had got to a point where on my own I could not sustain a relationship with myself or life anymore.
This relationship with God / Source / Life (whatever your understanding of a Higher Power may be) was not only healing, it was totally necessary. Without it I know I wouldn't have lived. In many ways this relationship healed the impossible –  psychological and trauma conditions that I was told I would never heal and could only hope to manage with anti-psychotics.
Creating the space to align, and bringing in my connection with this Higher Power on an often daily basis, saved and changed my life beyond description.
This has given me my True Self and True Life. However, to create this "partnership" I had to make space in my body first. It was clogged up with fear, trauma, intense shame, and huge abandonment and rejection issues.
The bottom line of all of these inner traumatic wounds was the agonising beliefs that this Higher Power had abandoned me, rejected me and had totally forsaken me because I was "bad".
I believed I must be soiled, no good, non-deserving and a total disappointment and failure – otherwise why had all this bad stuff happened to me?
It wasn't until I was able to dig all that stuff out, and release those erroneous beliefs (which had been so painfully responsible for so much destruction in my life) that I was able to clean out space to create my true, loving connection with this Higher Power.
Before then, I did not have the room for it – which totally meant I did not have the consciousness to accept it – not when the poison of my previous wounds were controlling my thoughts, feelings, choices and behaviours.
The relief, love, joy and freedom of creating this relationship as real in my body, knowing that I am adored, supported and loved unconditionally by this Higher Power – is indescribable.
It was also essential for the deeper connection to Law of Attraction that I experienced.
What I Believe Now About Law of Attraction
As my development progressed, I realised that co-generating with a Higher Power in alignment grants access to a lot of power.
I learnt through a lot of trial and error and hard life lessons that gratitude, grace and peace was absolutely necessary – the necessity to be love and grace, rather than try to tap into this power when being egoic, small, fearful and needy.
We can't bargain with God, or plead to God – we can only be God-like (which is nowhere near the version of "God-like" that narcissists portray).
Throughout my life I learnt the hard way that if I wanted "stuff" to fill a hole within me for egoic, small reasons (someone to love me to relieve me of lack of self-love, more money to relieve me of feared poverty, and more stuff that will grant me more appeal and approval with people), that even if I got these things, my choices and creations would turn out to be disastrous, or these things would be taken away from me anyway.
I realised that being "in alignment" meant being humble and surrendering over "my version", or what I thought I wanted, to what the Universe has access to – which is unlimited divine permutations and possibilities that our limited logical mind couldn't even begin to fathom.
(Doesn't it feel gloriously expansive, just the thought of getting ourselves out of the way to let "magnificent possibility" flow through us?)
Our egos judge – they demand – they attach, which are all "narrowing" energies, which I believe doesn't allow the Universe sufficient space to truly operate.
By stark contrast, if we are anchored in our true worthiness, which TOTALLY means making peace that All Of Existence (our Higher Power) unconditionally loves us rather than condemns and punishes us … then we can ignite something really big.
There is another necessity however. This is an understanding of the "worthiness" of "Oneness", and knowing that the True Source is our Source. We are co-creating everything out of the "Quantum Soup" directly with "Life" and this means, as adults, we need to give up the needy, false dependency beliefs that a specific "person" or "thing" is our Source of survival and creation.
If we are doing this, we hand our power over to False Substitutes. (We all know what it was like to assign narcissists as our Source of "love", "worthiness", "security" or "approval").
Maybe this is what necessary "devotion" to God really means – the recognition that we are creating direct with the True Source Power itself, for better (consciously) or for worse (unconsciously) – which requires us to create this "connection" as healthily as we can.
When we do have our connection to Source established, we can be "whole" and "content" now, rather than "empty" and "needy" … yet excited about expanding out even further
And not because expansion is a "condition" of our life – rather because it feels great to do so.
When we co-create with our Higher Power the ability to be "more" (more loving, more creative, more expanded and more divine mission orientated), we can embody the excitement and inspiration of being aligned with the True Power of the Universe backing us.
Then we know for sure the thrill that we feel cellularly in our body of:  "I'm becoming 'more' than what I was previously. I am evolving, growing and expanding and I can feel my future and truth of where I am heading, even if I don't know the details yet."
This, I believe with all of my heart (now) … "The Field" (all of Life) is teaming with wellbeing, flourishing and nourishing, and we need to be as open, emotionally healthy, and literally as "radiant" as we can be to receive this abundance and wellbeing.
Which is impossible if we are clogged up with pain, fear and trauma.
One of the greatest things I realised about manifestation was, when we have a desire to be "more" than our previous self for divine reasons, and then generate that desire to grow and expand from our heart – absolutely we can manifest.
One of my favourite manifestation mantras is: "My (what I desire) supportively expands my ability to love more, my personal growth and my life's work to astonishing levels."
When our will aligns with divine will, and when it is authentic rather than egoic – the magic happens … absolutely.
Being authentic means we are not doing a trade off with a Higher Power, we are not demanding, bargaining or pleading … rather we are "be-coming".
And we are NOT "taking" … rather we are aligning with "giving" and "expressing" even more or Who We Really Are.
When we realise the Quantum Base Note Law – "We are All One" – we realise true healthy giving is always to self.
When we "be" it (authentically embody and outpour it), it will "come", which really means "more of myself is showing up."
This is what Life has always been granting.
Like many of us, I certainly couldn't just reach this understanding, and more importantly authentically embody this principle without a lot of setbacks, and not without doing a lot of work on myself …
My Easiest and Most Disappointing Results With Law of Attraction
Years ago I was able to make "manifestation" occur easily in some areas of my life, ones where I had always been able to be fairly confident and positive, and by working with affirmations and some visualisation processes that I could embody as real in my body, I saw positive growth which I knew was not mere coincidence.
I also recognised when my negative attitude abounded, situations would get worse. If I started having "money fears" invariably a horse that I was training would require a vet, or a fence would need repairs, or some random thing would go wrong with my car.
I made the connection: Somehow I am creating this …
I also became very sensitive to realising that people complaining and blaming were generally unpleasant to be around, and often there were many new things appearing in their life that were unpleasant that gave them more to blame and complain about.
I was a very busy person in life, and apart from reading (which I loved) I thought that acquiring the knowledge and using the tools for a few minutes every day was all I needed to do. And for the most part in many areas of my life this was true, and generally speaking there were very few physical/ practical goals that I couldn't achieve.
Yet, my relationship issues continued to range from disappointing to disastrous. What I found is that if I tried to affirm or visualise "what I wanted" on the topic of close intimate relationships, I felt blocked. Or if I persisted, I felt fearful and agitated. Or I felt like I just couldn't access the feelings, thoughts and visions that I wanted.
I felt like an "alien" trying to feel something "foreign". What I hadn't understood at this point was – I had no ability to "see" what I wanted, because as yet, I had not "seen" the parts of myself blocking my "beingness" in regard to it.
The truth was, I had so many painful, fearful programs trapped inside of me sabotaging my success in personal relationships, that I simply could not access healthier "knowings".
So, then what I would do, is stop trying, and just keep busy with the things that I could feel good about and visualise.
I talked to people about this issue of manifesting loving connections, and they suggested many processes including Louise Hayes affirmations, and then later Ester Hicks Law of Attraction work. Obviously, I thought, I just wasn't doing it right, or maybe I wasn't trying hard enough.
Yet despite, every technique and way to do Law of Attraction that I found, I still had the same painful blocks in my way – I just couldn't feel and believe what I wanted to.
When I Met the Narcissistic Husband
I remember distinctly, just before the narcissistic husband came into my life, after yet another disappointing relationship ending, I thought … "Ok this is it, I am supposed to be single, and it's just going to be me and my son … no future life partner for me."
In some sort of weird way, even though it was painful, I resigned to that being my lot. Then by the craziest of synchronistic events, within days, the man I was going to marry appeared on my doorstep, with his sister (who I knew).
Two days later I knew I was totally "in love" and I was going to marry him.
I was "spiritual", I was into "self-development" (hugely) … and what I really believed was it was my TOTAL surrender that had caused the Universe to hand-deliver my perfect partner straight to me.
I hadn't even had to leave my home!!
Here he was, "the man" who had "everything" I had always wanted in a partner.
(Yes … We all know how that turned out).
What he really was, was NOT the divine match of the highest expression of a love partner for this lifetime (clearly!). What he was, was the direct match for the wounded parts of myself that I had never been able to previously heal.
He represented a huge smattering of the painful beliefs and trapped painful wounds in my subconscious to do with "love" and "relationship" – the wounds that had been there for a very, very, very, long time, and had been responsible for the list of painful relationship experiences that I had been the common denominator in.
But of course, I merrily and intoxicatingly went along, naively believing that after being so spiritual and metaphysical and doing tons of talk-therapy, reading every single book I could get my hands on regarding self-development, and attending many workshops and seminars that I was all sorted and this was my reward.
What I hadn't yet realised, is there is a distinct difference between "the mind" and the "subconscious", and there was a VERY powerful reason why I had difficulty every time that I tried to focus on positive thoughts and feelings and visualisations regarding a truly loving connected glorious relationship.
Why couldn't I achieve these feelings myself?
(Yet of course every relationship that had showed up absolutely provided these feelings …)
Not realising the answer to that question was exactly why I had stayed "asleep" to what was really going on.
The Law of Attraction Surface Principle
The Law of Attraction principle is "whatever we focus on increases in our life."
This is true!
I know someone dear to me who says "I will never get a carpark at busy times", and he doesn't … I know some people who complain about people cutting them off on the roads and state "So many drivers are stupid", and I know they get in road-rage incidents a couple of times a week at least.
I also know I can't remember the last time someone cut me off on the road … it was years ago and even if it was last week, I probably wouldn't remember anyway, because since learning about Law of Attraction I refuse to give something like that my energy.
Law of Attraction is the Quantum understanding of a fundamental truth of nature  –  "energy" – and that everything on the physical plane is made up of energy.
When we give something "energy" we give it "life".
When we realise "energy" isn't just a physical action, we realise the power of thoughts / feelings – which are known as "emotion" is also a powerful energy.
The world e-motion means "energy set in motion".
What I have learned through my metaphysical journey is: the surest way to have something show up in your life is to "despise it". The attraction energy of resentment is powerful. We think we are saying "No" to something, but we are in fact saying "Yes" to it. Another energy that causes things to come into our life is "fear".
Hence the saying, "What we fear we create".
I know if I don't want to bump into someone, within days I will be saying "Crap – there's so and so… I really don't want to talk to them!"
I know if I fear being unprepared and late for a something exactly that usually happens in the weirdest of ways. I had that experience before I left for Thailand. By total "randomness" my passport fell behind my bed, and that nearly caused me to miss my plane!
I also know that if I fear confronting someone that the conversation will generally go pair-shaped.
Even the greatest sceptic on the planet can't dismiss that if they walk into a room where two people have been fighting that you can cut the air with a knife, no matter how cordial they pretend to be.
So, if we accept that unseen energy is "real", we can start acknowledging its power, and that it can make things happen one way or another.
If we deny this and do nothing to be "positive", we will surely see the results of a very powerless, painful and problematic life.
We may all know people like this, people who are clogged up with terminal resentment, blaming, shaming and victimhood. Maybe we have spent periods of life like that ourselves, and are aware enough to admit that life sucked when we were like that.
But can we just switch off the bad feelings and become positive?
Maybe we can for the "simpler" things in our life, which we don't feel traumatised about …
But what about the deeper stuff.
What about the stuff, like my inability to focus, or feel and dream "real love" on my own without someone showing up and temporarily and artificially giving me these feelings?
Why could I dream, feel, visualise and "know" other wonderful stuff before it physically manifested, yet the feelings for "love" were pretty much impossible no matter what I tried?
This is what some people posted on my Facebook Page in regard to Law of Attraction:
"In conversations with God book 2, he (Neale Donald Walsch) talks about how law of attraction goes two ways; creating using the soul and creating using the ego/mind. Creating using the mind is harmful to us because we are working on belief systems that may be harmful to us. Whereas the soul its crystal clear about who we are, it's not messy. It happens when you have cleared your childhood wounds. The Secret seems more focused on the mind than the soul. God says in those books that you can never find him in your mind but only in your heart."
"I believe and teach that to be authentic, and move forward our insides MUST match our outsides. Therefore when it comes to LOA, we can only attract that which aligns with our inner belief."
"The law of attraction as I understand it, is that what we put out is what we get back. If what I put out and get back is negative, to change that into a positive, I must acknowledge and heal what needs to be revealed from the dark unconscious, before the transforming of it can take place."
(These comments were all great …)
This last comment was the key that I was missing … the unconscious. You see, I had believed, "I can't see and feel 'love', so I'll just stay happy with everything else in my life, not indulge in any negative emotion about love, and love will just work out because I am in a good vibration."
I had taken Law of Attraction surface principles literally …
"Be happy and positive … and happy, positive things will happen to you".
What I didn't realise, back then, is my subconscious is composed of incredibly powerful forces – DNA belief systems, survival programs and 40 million bits of information (energy) operating per second – as opposed to my logical mind (that I thought I had control of) manifesting a teeny 40 bits of information (energy) per second.
I hadn't realised that the hugest majority of my life was generated from my subconscious.
On certain topics my subconscious was healthy and manifesting identical results, but in regard to close personal relationships, my subconscious was festering with unhealed wounds bubbling under the surface that were driving my thoughts, feelings and behaviours (as well as attractions) that totally matched these wounds.
I was attractive and attracted to these unresolved wounds point blank. And Life was simply doing what Life unconditionally does … "Showing up as more of myself."
What I hadn't realised is: the subconscious is not accessed or understood by mere "thinking". It is accessed by feelings. Hence when I tried to "feel" healthy, happy, glorious love it was a non-event.
When I actually did stop and face myself, what I felt instead was my "love wounds". And I kept running away from those feelings with distractions and addictions!
The "love wounds" were the TRUTH of what was going on in my subconscious.
This is what Facebook Members wrote in regard to the subconscious:
"Wishing my sore spots, dark blots, victimhood, blaming, powerless and helplessness issues away without first owning them as mine, is a form of denial, and keeps me in a state of attracting more of it. They are not me, but they are in me. The more deeply I acknowledge the darkness within me the more brightly the light is permitted to shine."
"It is then that we can go inside and see why we are attracted to and drawn to these relationships. And this is done internally. This is when the shift happens, the understanding of the inner-self is important for the healing to begin."
"Dealing with negatives has to be done. If they are not handled and we pretend they don't exist it is like letting an infection go untreated."
"My thoughts. ..we are not "focusing" on the negative, we are expressing it, so we can let it go, for good. What we repress can make us depressed!"
"I first got interested in LOA about 8 years ago when I read a book by Lynn Grabhorn, called "Excuse Me, Your Life is Waiting". But I had very limited success, because, although I was unaware of it at the time, I had so many false beliefs that were sabotaging what I wanted to attract. Mel, I love what you once said, about not being able to park a Ferrari in your garage, when there's an old rusty wreck in there, and I think that applies to the LOA totally. You can't manifest your desires when there's a sub-conscious voice telling you it's not possible, or that it's undeserved."
So what happens when we are prepared to go into our "shadows", the parts of us that hurt and are painful and shameful that we would rather avoid?
Working With Law of Attraction at a Subconscious Level
There are sooo many great works about the "shadows", and this is my deepest reading, development and understanding work done now in regard to Law of Attraction.
Many, many great spiritual writers write about it.
Osho most definitely was a controversial spiritual leader – however, amongst all of the phases regarding "shadow work" this one of his, to me, is the MOST poignant.
"Why would you deny the mud, when out of it blooms the lotus flower?"
That sums it up totally for me … (I get shivers of truth every time I say or read this quote!) … because it is what I have personally experienced thousands of times, as well as view happen every day with people who work at shifting their subconscious.
I see incredible transformations (often instant) when the energy that was tied up in inner wounds gets released and up-levelled.
In fact, I TOTALLY believe that within the shadows is our GREATEST gold to be mined  –  which is: evolution, growth, emancipation / re-birth, compassion, authenticity, joy, inspiration, expansion, profound unconditional love, and a spiritual development / wisdom that surpasses anything our logical mind could ever create.
All of those "up-levels" are waiting for us in our shadows  –  if we go there, and lovingly face, embrace and transform these shadows.
As Paul Levy wrote in his book Wetiko, "The wounds that seemed to destroy us are in fact handing us our greatest gift of total rebirth."
The late Debbie Ford had this to say about her works The Shadow Effect "… the transformative power of your shadow – the parts of yourself that you dislike and disown, the parts of you that you regret and repress, and the future that is waiting for you to be birthed."
I believe the shadow work – the going to our subconscious and releasing the painful parts of ourselves  –  is the most powerful Law of Attraction work we could ever do, because we always JUST ARE working Law of Attraction, whether we know it or not.
We are ALWAYS attracting exactly the energy we are producing, and the majority of this energy is not in our logical mind, it is what is going on in our subconscious.
If we were to just stay "positive" that would require self-avoidance – meaning we don't go to, look at, investigate or work within any of the wounded parts in our subconscious.
Yes, it is "normal" to not want to face our wounds, because that is what we were always taught: "Don't feel painful emotions and avoid them at all costs". And the costs have been addictions to something else to try to ease the pain – whether that is TV, alcohol, cigarettes, an addiction to gaming or Facebook, having to constantly fill our calendar with company, or eating way too many biscuits, junk food or chocolate cake.
I believe the greatest "cost" is that we can't emotionally anchor into the emotions of wholeness, deservedness, positivity and expansive possibility when we are constantly ruled by our inner demons of unresolved trauma, unworthiness and associated resentments, fears and grief.
Have you ever heard anyone declare "I don't want to go back there, I have DEALT with that"? If you have you know immediately they haven't – not really – they have only shoved it down and tried to surpress it.
But whatever we repress, still exists, and as Debbie Ford said, "If you don't deal with your shadows they will deal with you."
This is what Facebook Members had to say about seeking out and transforming these painful inner parts:
"For me, it always comes down to having the courage to look, get out my flashlight, and shine it in the darkest parts of my soul. Only then, can I see myself, come out of denial, and be healed. Then miracles happen, and what I attract shifts, because I have let more light in."
"You have to go inside and deal with the negative stuff, or it doesn't resolve itself and keeps resurfacing. But once you face it head on, things begin to improve and you can shift towards more productive things."
"There is something to be said about "fake it until you make it", but from my own experience: until and unless we allow our negativity to bubble up and hang out on the outside WHILE we examine, choose to change, shift or level up our beliefs, we will continue to make small gains and experience setbacks of equal value. "
(Thank you for these shares everyone!)
I promise you, in the past I have been "brainwashed" into not doing the inner healing work by L of A advocates, who convinced me that I shouldn't continue "dwelling".
Fortunately, this doesn't happen anymore – because I know I am not "dwelling" when I work with Quanta Freedom Healing. In stark contrast I am "shifting, up-levelling and expanding". This is not about regurgitating the same things over and over again, and being stuck in them – it is about transforming inner wounds into True Self liberation one wound at a time.
You can learn more about my Quanta Freedom Healing process here. 
I am going into the darkness not to have a pity party. I am going in there to release the toxic energy and mine the gold!
Every time I do this I WIN a piece of my True Self back. I WIN a part of my soul back that was previously trapped in this darkness.
That is what evolution is, and when we have energetic tools to do it, we can fast track our own personal progress in ways that "logically" are not possible.
I soon found out in those periods of my life, when I wasn't going direct into my subconscious and shifting it, how stuck, depressed, and in repeat my life was.
This I believe with all of my heart  –  our greatest goal is to create "space" inside us for the Universe to co-create with us … and I mean that as a Quantum Truth literally. The power of creation is in "space" not "contraction".
"Space inside" feels spacious – yes!
Literally it feels like inspiration, joy, excitement, peace, happiness, contentedness … and best of all "possibility" – the possibility of reaching, becoming, expanding and experiencing "more" than what we previously had access to.
Feel into what I just said, and you will realise that if you are clogged up with wounds, fear and trauma – there is no "space". And in this clogged up "toxic" state, all you can have is thoughts / feelings and behaviours that keep you in the Quantum Field of fear –  limited ability to grow, limited ability to expand, and dense painful emotions – as well as people who match these emotions.
To me that is what being "In Hell" really means – and I know because I've been there.
And I promise you – NO amount of mere positive logical thinking was going to get me out of there … ever.
In stark contrast when we shift the junk out – bit, by bit, by bit we become "heaven on earth", co-creating with all of Infinity the expansion of more joy, more love, more expansion, and being more of who you are (your true personal mission in life).
Because we have opened up the space in our body to feel, flow forth and "be" these things.
Then every topic that you have cleaned out the muck on, you can feel, visualise and imagine your True Self path with this … even if you have never physically experienced it before.
Divine wisdom and power does not need logical real life experience – if it did – no-one would ever break into inspirational new divine ground on any topic.
The energy for it comes from within, from the connection to the unlimited wellbeing that is available directly from our connection to a Higher Power.
So, I guess you have realised what I really believe about Law of Attraction …
… Just before I finish off this article, I would like to end on one final note.
The Most Dangerous Thing I Have Ever Heard Someone Say About Law of Attraction
This mini-conversation on my Facebook Page sums this up …
"Melanie, I have a question about how law of attraction applies to a relationship with a narcissist, as in how is it possible to stay in a positive light when you're in such a crazy and negative frame of mind, all of the time, in this type of relationship. Yet Abraham-Hicks states that you don't leave the person – that's never the answer but that you just focus on the good and the bad falls away – what is your opinion on this?"
This was my answer …
"I have met sooooo many people over the last 7 years who have believed "If I can manifest positivity, this person must follow in my experience." I believed this too initially and it nearly cost me my life. There is no way certain people have the resources to change or can / will change. It is also a total falsity that they "need" to in order for us to have a happy life. What I believe now is this: if they are NOT your values and truth, move on and create truth with what and who is healthy. Certain people came into our lives NOT to be life companions, but to be a part of the divine plan to help us heal – period … Trying to fix and change them is NOT healthy Law of Attraction, it is codependency."
Back to you now … I would love your comments or questions about Law of Attraction, as well as your personal understanding and experience with it.
The following two tabs change content below.

Melanie Tonia Evans
is an international narcissistic abuse recovery expert. She is an author, radio host, and founder of Quanta Freedom Healing and The Narcissistic Abuse Recovery Program. Melanie's healing and teaching methods have liberated thousands of people from the effects of narcissistic abuse world-wide.

Latest posts by Melanie Tonia Evans (see all)