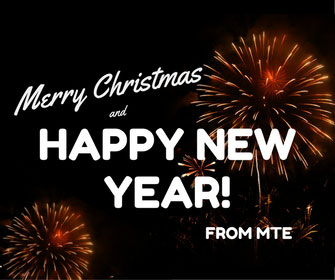 This is our last Thriver TV for 2017, and what a year it's been – more people than ever have joined our wonderful Thriver Community. I can't tell you how much it fills my heart with joy to see so many of you applying the Thriver Lifestyle in your life and reaping the rewards.
Whether you are new to our Thriver Community or have been a part of it for some time, please know, no matter where you are on your healing journey, myself and the incredibly loving, amazing support team, as well as The MTE moderators, Thrivers and members from more than 80 different countries worldwide, are here to hold your hand and your heart and be your angel wings for you until you can grow your own.
The truth is … we are all in this together, the efforting to not just merely survive narcissistic abuse, but to actualise our Thriving from it. And, as such, I would love to set a powerful group intention with you and the entire Community right here, right now … that 2018 is going to be the best year ever.
This Christmas I want to gift you with my favourite exercise manifestation exercise, which I personally use to ensure that every year is better than the last.
It's Quantum. It gets in DEEP and it powerfully flushes out all the internal blocks you have to the Life that you REALLY want to live.
It's VERY cool!
I am taking a break from Thriver TV episodes for the next month, but in the meantime, please know you can still connect with me on Facebook, Instagram and Pinterest for daily tips, insights and amazing recovery and Quantum conversations. You can also watch and read hundreds of past episodes and articles right here on the blog!
Wishing you and yours a special, incredible Christmas and New Year, and I can't wait for the magic we will all be creating together in 2018.
(Visited 6,906 times, 4 visits today)
The following two tabs change content below.

Melanie Tonia Evans
is an international narcissistic abuse recovery expert. She is an author, radio host, and founder of Quanta Freedom Healing and The Narcissistic Abuse Recovery Program. Melanie's healing and teaching methods have liberated thousands of people from the effects of narcissistic abuse world-wide.

Latest posts by Melanie Tonia Evans (see all)