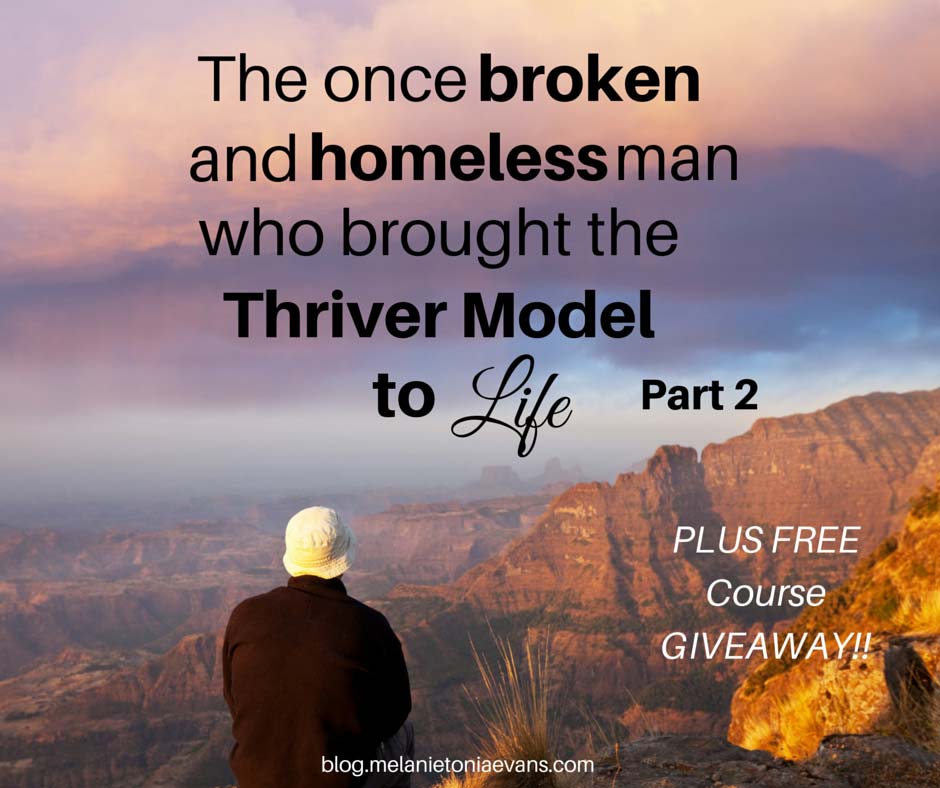 There is a very sad truth about the human race.
It's this ….
Despite all the beauty, abundance, love, joy and connection that is there for us to experience, there is something very sinister lurking beneath the surface.
Something that we can't see, yet which impacts EVERY area of our life.
And it is so deeply lodged within our being and our psyche that it plagues every single human being and humanity as a collective.
What am I talking about?
The Core Beliefs which keep us separated from our True Life-force; making us afraid, unhappy, unsatisfied, and stuck in painful life situations.
These beliefs are so powerful, they have a force of their own.
Convincing us of things like this every day …
I'm defective.
No one will love me.
I'm not smart enough, skinny enough, interesting enough, or nice enough be loved.
The world is a horrible, unsafe place.
Life is tough and a never-ending battle.
Well … no more … TRULY! Because I TAKE A STAND that we do not need to keep living like this!
And today is the day we are going to start identifying, breaking down and reprogramming these beliefs … and I'm going to show you HOW to do it in record time.
When we shed the Core Beliefs which aren't serving us, and embody ones that do, we start to generate incredible peace, wholeness and happiness on the inside … which allows us to generate true and healthy relationships with ourselves, others and Life and start expressing our Truest Self and Highest Aspirations.
In this article we are going to tackle the first TWO False Core Beliefs which have been devastating for the Human Condition.
Please know there is only ONE place we EVER have the power to do that … in our own Being.
Then …  in only a few days time, we will work on the next Three False Core Beliefs, in order to deeply shift them and anchor into even Higher Truths.
The next few days will be INCREDIBLE for you, if you feel you are ready for inner transformation at this level.
(Personally I LOVE it when we can make powerful, impactful breakthrough in record time.)
Why not? is my philosophy, because I believe we DON'T have to learn anything new … rather we are simply shedding the debris and waking up to the truth of Who We Have Always Been underneath it.
In Part One of this Series, which I released a few days ago, I talked about when I first read Neale Donald Walsch's bestselling material Conversations With God in the year 1999 … and how it revolutionized my views of The Human Experience.
So MUCH so, that some years later it was my inspiration to create the Thriver Healing Template.
And now, I have the absolute joy of sharing the opportunity for all of us to be a part of Neale's next world-class event – one which will have thousands upon thousands of people from all over the globe attending.
You can sign up for FREE here:
Conversation With God – The 3 Secrets To Ending The Struggles And Making Your Life Work.
There is only a few short days left to register for this FREE event – sooooo make sure you don't miss out!
And please know, if you can't make it live, you will be provided with a recording which you can listen to at a time that suits you. (Modern day technology makes these events SO convenient now!)
It only takes a few seconds to reserve you space, and you can do so here.
I LOVE Neale's work … and this event promises to be transformational and powerful, because Neale's material changes lives, its shifts people at SOUL level, and I have no doubt that this event will be incredibly and positively impactful for you.
Just as it is my intention that today's information, and the information that my next article (Part Three) will bring to you, is INCREDIBLY transformational for you as well!
As I stated in Part One, I am keen to encourage you and inspire you to get involved in these two articles, by doing the workshops and posting your answers to the questions in both articles.
And I want to inspire you with the INCENTIVE to do so! … 5 people who participate will be chosen in a draw to claim ANY MTE Course of their choice valued up to $225.00.
But please note: You must post your answers to the workshop exercises in today's article, and the following article to be in the draw!
To be eligible you must have completed your answers by Sunday 10th July 10AM AEST.
And  … what is so EXCITING about participating in the Workshops (apart from the free Course giveaways!) is that you will start identifying, dismantling and replacing the most painful Five Core Human Beliefs … that are leading you away from peace, radiance, acceptance and love … so that you can start claiming the freedom to become Who You Truly Are.
(Please know when you post your answers you can remain anonymous if you wish!)
Now … let's get ONTO the unravelling and healing of the first Two False Core Human Beliefs.
I believe these two are hugely and foundationally important to up-level … because these beliefs, when we are stuck in the illusion of them, create a template that keeps us small, diminished, alone and powerless … as well as in painful and fearful defenses, instead of expressing our natural joyful, radiant, loving True Self.
Okay … so let's dive deeply into Core Belief Number 1 … regarding what the True Self version really IS and how to shift OUT of our previous false programming.
Core Belief Number One: There is No Separation From Our Higher Power, Ourselves or Each Other
Meaning at the Quantum Level we are all in fact interconnected as One, and all pain and suffering comes through the illusion (and often delusion) that separation is real.
When we shift out of the Core Belief of Separation, into one of Oneness, we move from feeling "all alone", "forsaken", "out in the cold" and "not wanting to be here on this planet" (which so many of us have felt!) to feeling included in the Whole.
Then we start to get happy about being on Planet Earth and sharing it with other human beings.
We can even start to experience feelings of I am looked after which increases to, I am flourished and nourished by My Higher Power, myself, Life and others.
Then EVERYTHING starts to shift in our experience.
Think about how MANY things, interactions and experiences are influenced by "separation" and believing we have to fight for a "share" of love or / and survival as opposed to what would happen if you were  generating a life with the Inner Identity of "being included in the Whole".
It's actually mind-blowing the difference Life becomes – all the way down to frustrating things regularly happening (Life is against me), to everything regularly and effortlessly falling into place (Life is working for me).
I promise you, I used to be painfully entrenched in the first belief (always) and now I am gloriously entrenched in the second one (always).
When you have moved out of the Old Core Beliefs of Separation into the new Core Beliefs of Oneness, you will learn so much about how your beliefs are creating your reality.
AND … you will start to realize how powerfully you ARE a Generative Source of Your Own Experience.
This is the change that happens …
YOU start showing up as a different Being in your Life Experiences.
(That is where the power is.)
You bring to the table a person who NO longer feels and behaves like an outsider.
Because you have shifted on the inside …
Let me explain with an example.
Imagine this simple real life scenario …
Max has been asked to take place in a management meeting at work. He feels uneasy and somewhat depressed about the thought of the meeting.
(This is Max's "normal" in regards to Group Interaction.)
He feels diminished …  like his comments will not be heard or appreciated and that he doesn't have a voice.
(Interestingly Max felt this a lot in regard to his parents and siblings when he was growing up.)
When the discussions in the meeting start, Max does not put his best foot forward. He lets everyone else speak, and when he blurts something out (regarding an issue which he is passionate about) he has the experience of not being heard and everyone talking over the top of him.
Max leaves the meeting feeling even more depressed than before it started, and he feels like pulling away even further from his co-workers and decides NOT to socialize next Friday night with any of them.
Alexandra was at the same meeting.
She walked into the room excited about conjoining with her fellow managers and sharing ideas and working together as a team for the greater good.
Her energy is inviting, open and connected with everyone and Alexandra has a great deal to do with the meeting.
She left happy that so much was achieved, and feels an even greater connection and respect for her co-workers.
(Interestingly Alexandra came from a warm, large, inviting family where she felt loved, included, valued and a part of the whole.)
We all have possibly felt like Max, like we just don't fit it, and been extremely envious of someone like Alexandra, who seems to fit in so naturally.
And like Max we may stay stuck as a victim, believing that people are singling us out and not loving us, respecting us and connecting to us – and we may believe that humankind is basically cruel, segregating, judgmental and selfish.
The beliefs we have inside us, that began LONG before these adult interactions, confirm … People don't get me or accept me, I am different to everyone else, No-one understands me.
Or even this TERRIBLY painful belief …
I must be defective.
I PROMISE you these beliefs are FALSE!
Yes, we can play them out as "real" … yet they are FALSE … they are NOT the truth!
And actually they were NEVER ours to begin with, because our Organic Natural Being IS connected, IS acceptable, and IS AT ONE with all other vibrating things (Beings).
And this INSANE illusion of "separation", "segregation" and "differences" are all innocuous notions that other people before us TOOK ON and then PASSED ON to us.
This painful trauma – truly – is not even your own … and at True Self level, the deeper, truest soul part of you KNOWS that.
We can see, from this real-life office example that Max's Inner Identity is stuck in illusions of separation – which automatically brings fear of judgment, painful feelings of non-inclusion, being alone and difficulties with connection.
Therefore he is SHOWING UP In ways that fuel his beliefs of "separation" and validate it.
And THIS is the rub …
Max does NOT have the resources (as yet) to connect with others healthily.
Why not?
Because he has the traumas of "separation wounds" stuck in his Inner Identity.
Which means he is in PROTECTION trying to avoid receiving more pain of separation … which incidentally is eating him alive every day – as our painful inner wounds trapped inside us do, until we face them and heal them.
"Protecting himself" with defense mechanisms that will NOT allow him to connect.
Perfect example – delivering the first preemptive strike.
Remember how Max after the painful experience of the meeting decided to NOT connect with anyone from the office on Friday Night?
He had decided to go home sit with his dog and eat a tub of ice-cream instead.
Soooo … what this all boils down to (and I hope it is getting clearer and clearer) behavior CAN'T be changed with thought – it must be changed with Belief – because it is only when this Core Belief of Separation is shifted to one of warmth, inclusion and Oneness that Max will start showing up as a different human being.
Then he will naturally and organically generate a completely different experience.
AND … if he doesn't shift the Belief then his THINKING in regard to this can only and will only be in the range of the existing belief.
We ALWAYS think in accordance to what we truly FEEL (the belief on any subject) … and … even if we try to force a new way of thinking IF the belief is powerful enough (and the ones which hold BIG emotional trauma are) then we will ALWAYS default back to the thinking that confirms the Belief.
Whoa …
Is this making sense?
Read the above slowly and take it in bit by bit if it isn't – because this understanding truly is the KEY to your Life.
I promise you that WHEN I got this … and I mean REALLY got this … it blew my head of.
I FINALLY knew how to CHANGE my life.
Because I realized how TRUE this was.
Soooooo ridiculously true.
And I thought this … WHY on EARTH were we not taught this as everyday curriculum?
Because … it surely would have saved a whole heap of drama … the pain, fear, trauma, brutality, suffering and craziness that SADLY trademarks humanity.
Going back to our office example …
Alexandra is already carrying healthy beliefs of connection with others (Oneness), because she feels great about it. She expects and generates connection, mutuality and conjoining.
She doesn't need to work on these beliefs.
Her real life experiences are confirming to her what is going on with her Belief Systems on the Inside (as the Outer World always does).
Big Thumbs Up!!!
Now here is the next DEEPER level of shining a whopping great light on the insane notion of "Separation".
The belief that our Inner World and Outer Worlds are NOT connected.
That (in a nutshell) is the most disempowering, painful and devastating belief regarding Separation of them all.
Because that automatically means, I am a victim.
It means, There is nothing I can do within myself to have a different life experience.
And …
I am my ancestors, my parents, this health condition or this traumatic experience. I am powerless to create a different future given my history.
Which is all incredibly convenient for the psychology and pharmaceutical models which regularly keep people sick and alive and dependent and NOT ever healed from their trauma and dis-ease.
HERE is the TRUTH about all of this …
There is NOTHING you can do about the incident, the person, your past and your ancestry … and in fact (and please don't think I am NOT validating you).
ALL and ANY of that is irrelevant.
Truly …
Why?
Because you have zero power over incidents and people outside your Own Being. And trying to fix change or control ANY of that only leads you away from healing and into the powerlessness and more trauma of being controlled by these incidents and people.
Wrong town!
What IS relevant is THIS … tracking these incidences through to the trauma and belief systems you have taken on in your Inner Identity, which are NOT the truth of Who You Are (regardless of how they got there) and sorting them out THERE!
"What's happening is merely what's happening. How you feel about it is another matter."
― Neale Donald Walsch, Conversations with God: An Uncommon Dialogue, Vol. 1
Because that is the ONLY way you can get well.
Then your Life will change beyond recognition in record time WITHOUT the hard, drawn out battles.
And MOST importantly, you will start to enjoy a wonderful growing, expanding and joyful experience of evolving oneself, which is the EXACT opposite of staying stuck in endless suffering.
Personally, I can't encourage you to do this enough, and I hope that you are starting to get really excited about doing the Workshopping on this … because like my previous self, the Core Beliefs of "Separation" may be incredibly painful for you too.
For me they were gut-wrenching.
I had carried them all my life, and like the example of Max – I thought it was my normal.
As a child I would steer away from other children, and I was often in my bedroom playing with my animal toys, because this was the only time I felt "okay".
As I grew up and started to suffer the teenage and adult pain of "Separation", I felt like God had forsaken me (that I was cursed actually) and that people were often out to get me, hurt me and even annihilate me.
I felt that Life and Planet Earth and Humans were drastically unsafe, and I really did NOT want to be here.
These feelings were of course significantly intensified (brought to the surface and fully energized) after narcissistic abuse.
It wasn't until I deeply found these terrible self-annihilating beliefs with Quanta Freedom Healing and replaced them with the True Source Beliefs of Love and Oneness that my Inner Being came out of lock down trauma and stepped into freedom … namely joy, expansion and connection WITHOUT fear.
And for the FIRST time in my entire life (lifetimes really) I started TRULY Connecting to Life and Others and Living.
Before this time I was dying.
Before this time I tried to hide out from Life and Others with these terrible beliefs inside me eating me alive.
Thank GOD Narcissistic Abuse happened FOR me … otherwise (can you imagine) I would be some weird spinster … a depressed, distrustful, hermit cat-lady by now!!!
(Those of you who know me – as I am NOW – could NOT imagine me being like that in a million years!)
When you shift out of beliefs of "Separation" (fear) into ones of "Oneness" (love) you will no longer use the unconscious defense mechanisms of shutting down and pulling away, or trying to connect in ineffectual ways that turn people off.
Because you will have embodied "belonging" … meaning you will be open-hearted and will start connecting and tapping into Life, for the SAKE of connecting … without fear and without agenda. 
Like myself and so many other Thrivers, you will start to LOVE life and start flowing the infinite resources of Life though you – instead of "hiding out" … which then starts to generate healthy connected relationships with other people.
This Core Belief, and healing it – ONE person at a time – has the potential to heal our entire world.
It is only DUE to our views of separation from our Higher Power (whatever your version is) that you feel forsaken and even "punished" by God / Life / Creation.
It only through the agony of "separation" that we feel we have to choose a life of defense, aloneness, distrust, attack and "me versus you".
If we all knew the truth at Quantum Level (God Particle Truth) that we are ALL interconnected and to harm any part harms the whole, no longer could we hurt ourselves or each other.
"You must stop seeing God as separate from you, and you as separate from each other. The only solution is the Ultimate Truth: nothing exists in the universe that is separate from anything else. Everything is intrinsically connected, irrevocably interdependent, interactive, interwoven into the fabric of all of life. All government, all politics, must be based on this truth. All laws must be rooted in it. This is the future hope of your race; the only hope for your planet."
― Neale Donald Walsch, The Complete Conversations with God
In our insanity of "separation" the greater population living on our planet are under stress, or actually dying, from the lack of having basic needs met.
NONE of that could happen unless we were deeply entrenched in beliefs of "separation".
If we all knew at the deepest level we are all One, additionally the persecution, hatred and judgment of each other would cease.
We would know poor behavior is caused by wounded belief, and HUGELY generated by the Core Beliefs of Separation. Then the demonizing could be replaced with compassion and we would become part of the SOLUTION – the waking up from terrible Core Beliefs that have been destroying ourselves, each other and our world.
Which we NEVER are – if we are determined to carry on with our demonizing of ourselves and others.
What is incredible is this: we are seeing shifts in our world, where people GET this now. We are seeing beautiful expressions of Oneness and evolutionary behavior whenever we have terrorist attacks.
"Ride with me" was such an uprising of Love and Oneness.
There have been and will continue to be countless others.
And we will create healing … we will move out of fear when we heal our Core Beliefs of Separation… ONE person at a time.
WORKSHOP EXERCISES
(Important message) **** Please note you may need to only work one incident / emotion / belief through to conclusion – to REALLY do it thoroughly and have time to answer the questions on the blog in time.
You can go back to this template to keep working on all the other False Beliefs you unearth at any time afterwards!
If you are a NARP Member, because you have the super-tool Quanta Freedom Healing, there is no need to go through all the details of the exercises from 1- 7 … instead simply go to the exercise following afterwards.
Soooo. Here we go!! Let's get started!
1) Take out your journal or a piece of paper and ask yourself what are the times when you personally feel "separation".
List these incidents.
Example:
"When I am at a family dinner", "When I see couples and I know I don't have a love-partner", "When my friends don't invite me out", "When my partner speaks over the top of me."
2) Go deeply into a "scene" in your imagination about these incidences. Don't write about it just imagine it.
Then close your eyes and take your attention inside yourself.
Then feel WHERE in your body you can feel the energy of the trauma (the painful feeling).
It may be in your heart, your solar plexus or maybe your shoulders (it could be anywhere). The energy could be so big that it feels like it is under your skin everywhere.
Then in your journal write out the following:
"My incident is …………….. and I feel it in this body part …………….
Then ask yourself "What do I really feel about this?" and write …
"What I deeply feel about this is ……………………."
Write as much detail as to how you feel about it, as you possibly can.
Really tap in and go for it.
Example:
"My incident is when I see couples and I know I don't have a love-partner … I feel it in this body part my heart. What I deeply feel about this is I feel unloved, alone, too choosy, like I've missed out on love, like love can only happen to other people but it will never happen for me etc. etc."
3) Then dismiss the "incident" … it's actually NOT important … and focus into the FEELINGS you have tapped into, because that is leading you to the Painful Core Beliefs.
List the emotions that you tapped into in Exercise 2 – because now you are going to locate the False Beliefs that trapped in these painful emotions.
Keep your attention inside you, because this is about connecting to what is going on in your Emotional Self (Inner Identity) and now it is time to start locating the Beliefs.
Deeply breathe and imagine having your body open (so that you can access Infinite Inner Wisdom) and ask yourself "What is the False Belief(s)?"
Example:
Emotion                                 False Belief(s)                             
"I feel unloved"                       "I am unloveable"                               
                                                   "Other people don't want me"          
"I feel alone"                            "I am alone"                                          
                                                   "I will always be alone"                       
                                                   "Other people aren't there for me"   
etc. etc. etc.
4) After working through your list to find the False Beliefs, emotionally check into them. Rate each one out of 10.
This is in regard to how powerfully (or not) you can feel the energy of the emotion in your body. A 1/10 would be: I barely feel it, a 10/10 would be: This is hugely painful for me.
Example:
Emotion                                 False Belief(s)                             Rating
"I feel unloved"                       "I am unloveable"                               9/10
                                                   "Other people don't want me"          8/10
"I feel alone"                            "I am alone"                                          8/10
                                                   "I will always be alone"                       10/10
                                                   "Other people aren't there for me"   10/10
etc. etc. etc.
The ones with the most energy are the ones with the biggest charge.
THESE are the ones that have the greatest hold over you, and are the ones that are continually re-appearing as REAL EVIDENCE in your Life confirming the validity of the Belief – until reprogrammed.
5) Now that you have had an INCREDIBLE awakening in regard to what has been REALLY going on inside you, ask you Inner Being (with your eyes closed) "What are the defenses I have been using to try to protect myself from getting more hurt in regard to my painful beliefs?"
And know that this is about identifying EXACTLY how you have been showing up in ways that help generate the painful belief!
Example:
I don't make eye contact with people. If there is anyone I am attracted to near me who could be a potential partner, I avoid them – even if they try to approach me.
"I'm always too busy to get in contact with family and friends and I don't make them a high priority.
I don't ask people for what I need, I just assume that I am going to annoy them if I do.
I never share with people how I feel or connect with them deeply. I don't risk it.
Etc. etc."
6) Now for every realization regarding how you have been showing up – ask your Inner Being "the age" of this part
 This is where you need to tap in and ask yourself, "How old is this part of me?"
This is about understanding that our original traumas came from our childhood. Any part of ourselves driving our life painfully is NOT an adult, developed part. It is a young, unhealed, underdeveloped part which needs our attention, love and healing to help it grow up.
How we were parented impacted us hugely, and no parents were perfect. In the cases where they were emotionally absent, neglectful, engulfing, conditionally loving or abusive they were acting out from their own traumas and painful Core Beliefs that they took on from their parents.
We were negatively programmed in so many ways – often we have trauma DNA (epigenetics proves this now) that was a part of our Being from the moment of conception, and then what is likely is, we are born into an environment where that same trauma pattern plays out.
The problem is, when unresolved, this trauma then repeats in our adult life, until it is reprogrammed (which is EXACTLY what we are working on today!).
Sooo, in regard to the age, we are looking for a young part of self … and it will come as an intuitive message – a gut feeling, a flash of a number … or a memory that pops up.
(Don't logically try to work it out, such as search your memory banks for an incident your mind believes was responsible. LET you body guide you … in other words go with whatever comes up for you.)
Just trust …
If you get multiple ages use the youngest age.
If a number doesn't come, and especially if this part of you feels like it was always there … then write "ancient".
This means, you were born with this … it was in your DNA even before you were born.
Examples:
"I don't make eye contact with people. If there is anyone I am attracted to near me who could be a potential partner, I avoid them – even if they try to approach me. (This part of me is 6)."
"I'm always too busy to get in contact with family and friends and I don't make them a high priority. (This part of me is 4)."
"I don't ask people for what I need, I just assume that I am going to annoy them if I do. (This part of me is ancient)."
"I never share with people how I feel or connect with them deeply. I don't risk it. (This part of me is 1)."
7) Use the following prayer to create a shift for these parts of Your Inner Being. Whilst doing so imagine holding this part, freeing him or her of the trauma and replacing the trauma with his or her True Self.
 In this part of the "shift" we are working with Quantum Reality … meaning we don't need to "work this out" or even "change how we think about it".
"Life (as you call it) is an opportunity for you to know experientially what you already know conceptually. You need learn nothing to do this. You need merely remember what you already know, and act on it. "
― Neale Donald Walsch, Conversations with God: An Uncommon Dialogue, Vol. 1
What we HAVE done is identified the ENERGY of the trauma and Painful Belief in our Being, and now we are going to shift it out and replace it with our True Self Energy.
We are accessing the part of ourselves which is Higher Self / God / Creation (we are all connected as One) which CAN heal what our limited human mind (which is living the illusion of being separated from that energy) CAN'T.
This is soul-level work which has so much more power than what we can ever achieve cognitively.
When we get a body shift then our brain automatically follows. That is what we seek.
The old paradigms of trying to get the brain to change first only regurgitates the trauma of "what happened" over and over again without having either the power or the path to reprogram the Inner Identity. This is usually completely ineffective for extreme trauma, and in fact it OFTEN creates more damage and more cementing of victimization than healing.
Hence why we need a Healing System and Path that really works.
Here is the prayer:
(Please note you can ask for your personal choice of Higher Power to be present with you in this prayer.)
 "Dearly beloved (age) part of me. I now grant you permission to release the traumas and faulty beliefs that you took on that were never yours to begin with.
I ask yours and my Higher Self and Power to take these away, and dissolve these into the native nothingness that they truly are.
I ask for both of our Higher Power to open up the space where these traumas and beliefs once were and to fill them with Light – the Light of our True Self who knows the Resolution and Truth on these Topics.
And so it is.
Amen."
This prayer is powerful if you do a visualization with it (whatever feels right for you for each component).
Such as "seeing" the junk being released, taken away and dissolved, space opening up in the cells of your body and Light filling then from above.
Please know as a result of doing this Workshop (a slightly different and more watered down version of Quanta Freedom Healing) you are doing the ONE thing that is essential to start your Thriver Journey …
This … you are taking your focus OFF the outside (which you are powerless to change) and you are coming deeply INSIDE to SELF-PARTNER.
Now here are the instructions for NARP Members regarding shifting "Separation".
Use the Goal Setting Module and set up "The Source Healing and Resolution of This" as your goal … in regard to "Separation".
Target "Separation from a) My Higher Power, b) myself, c) others and d) Life" (all as separate entities) in your body and track to origin and clear with the QFH process until you reach a 10/10 on a) b) c) and d).
Get excited NARPers … because this Liberation (with a capital L), if you clean this up in your DNA properly, WILL deliver you into yourself and Life in ways that you only previously dreamed about!
(I can't wait to hear your reports!)
Okay NOW lets get onto Core Belief Number 2 …
And please know there is lots less I need to explain now!!
Core Belief Number Two: There is Nothing We Have to Prove or Do in Order to be Loved and Approved of by Our Higher Power and to Love and Approve of Ourselves
"There is nothing I have to do, nowhere I have to go, and no way I have to be except exactly the way I am being right now. My happiness is knowing this, my joy is expressing it, my bliss is experiencing it."
― Neale Donald Walsch
Incredible pain and suffering comes from the beliefs I am not enough to be loved and I have to earn love.
When we shift this Core Belief of I have to earn love into I am loveable simply because I exist, we move from feeling "unworthy" "unacceptable" "defective" and "unlovable" to the embodied knowing that I AM worth loving, unconditionally simply as we are.
This is the beginning of TRULY loving and accepting ourselves.
This means we can start feeling deep feelings of self-partnering, and becoming our own lover, best friend, cheer squad and support team … which is far healthier than the USUAL conditional jury and executioner to self that we are at the slightest provocation, when we are judging ourselves whilst being cemented in our stories of "not being enough".
Additionally, we stop our manic quest to "always improve ourselves" and just settle into Life enjoying it.
One of the most beautiful shifts that we have through reprogramming this Core Belief is that we start to attract other people into our life who also don't judge us.
Yippee!
People who we can be ourselves with. People who we can be real and vulnerable with, and have honest conversations with without fear.
Yet, we also know that we are solid, safe enough and self-partnered enough that if someone doesn't have the resources to be healthy, then we CAN walk away – full and healthy.
When you have moved out of the Old Core Beliefs of I need to earn love into the new Core Beliefs of I am love and lovable just as I am you will learn so much about how your beliefs are creating your reality.
You will start showing up in ways with Life and yourself and others where you are no longer feeling defective and unacceptable and "not good enough".
Let me share with you this example:
Donna has started a new relationship, and she is really keen to show Tom how much she loves him.
Within a week she offered to do his ironing.
Within a month she makes his lunches and does all his food shopping.
The following month Donna feels like Tom is pulling away from her, and she ups the ante … she starts doing more for him.
And then Donna starts feeling this resentment, What the hell does he do for me?
Great question Donna …
The answer?
What Tom doing for you is supplying you with the evidence of the beliefs I am not loveable for who I am – and I always have earn love.
You don't have the Inner Programs of I am loveable and loved just as I am and therefore you are not receiving it, and even if you were, you would HAVE to push it away.
Because that healthy incoming "love" would NOT be a match for your present Inner Identity
Every honest and "focused on evolution" person I have EVER spoken to about this, with similar patterns as Donna, admitted that every person they partnered with who DID want to love them healthily was a turn-off and they could only be attracted and want to stay with the people who DIDN'T.
Bingo!
That's how the Inner Identity game works!
Now let's look at Cherie who has started a relationship with Grant.
She tells him she doesn't cook, and she's not domesticated …  because she's just more interested in Life and Business and family and friends than housework.
Cherie is TOTALLY comfortable with Who She Is. She has made peace with herself, flaws and all, as a result of doing the Inner Work.
The bottom line is she believes that her Higher Power adores her beyond measure because she exists.
She also loves herself without conditions … she is her own best lover, friend and support person.
Cherie also believes that her true soul mate will adore her AS SHE IS.
She has decided there will be no more of the playing out of the beliefs "I am too much of that", "Or not enough of that" in order to be loved.
Cherie is true to HER soul, her radiance and HER life and her loved ones adore that about her …
Because SHE does.
And she is RIGHT (we always are) …
Guess what?
Yep you may have guessed it …
Grant ALSO thinks housework is for paid housekeepers, and prefers to go out for meals.
He is THRILLED Cherie is NOT "domestic". In fact, he's been really uncomfortable being with "homebodies" in the past – because it is JUST not him!
(Are you getting the picture?)
It's SO great when we get to this level of development, and not so great when we are nowhere near it yet.
Like so many other people (this is SOOO the awful human condition) The Core Beliefs of "Having To Earn Love" were sabotaging my life in so many ways.
I was always "in training" to be enough to be loved.
The relentless conditions on myself were insane.
I always had to look, be and do certain things just simply to earn a CRUMB of my own approval.
I was NOWHERE near loving myself "as I was".
I was my own WORST persecutor.
No-one (including narcissists) had been so consistently and cruelly, judgmental, conditional, demanding or punishing as I had been to myself.
And … it didn't stop there … it was not just about the relentless demands and expectations to always "do more" and "be better", it was also the punishing addictions I had used to hurt myself with – including terrible relationships.
When I shifted out of these Core Beliefs of feeling "wrong" "punished" "defective" and even "bad" (so much shame) … and knowing there was NO condition for me to earn God's or my own full love and acceptance, everything shifted for me.
All of a sudden, I was able to "be" instead of "do".
I was able to feel internal warmth, connection and love for myself EVEN in times when things weren't going well outside of me.
NO longer did I self-abandon and hurt myself … instead I was fully able to love and accept me and talk to myself with utter love, compassion, encouragement and support at any time I needed it.
My full dedication switched from addictions and self-annihilating inner dialogue to doing the work in my own body – to up-level – any time that I felt off-balance.
I CANNOT recommend sorting this out ENOUGH!!!
(Yep I'm calling it out from the rooftops …)
Because it is only DUE to our views of "having to earn love" that we are never at peace with ourselves
And then through these feelings we are stuck in a bottomless pit of trying to be "more" and then punish ourselves horribly when we don't meet the never-to-be-reached mark.
It is only through the agony of "not enoughness" that we feel we are not loveable to others and have to prove ourselves constantly in order to be in relationships – including ones that are incredibly abusive.
If we all knew the truth at Quantum Level (God Particle Truth) that we are loved by All of Existence simply because we exit, unconditionally, regardless of our flaws … then we would start behaving (belief creates behavior) like we ere ENOUGH and LOVED.
We would grow, develop, love and expand WHILST feeling creative, inspired, loving and supported – rather than trying to do it under the HORRIBLE conditions of stress, fear and pain.
(If I don't achieve a,b,c,d …. etc. I will NOT be accepted or loved.)
Then …
… we would stop judging everyone else's flaw's and holding conditions up to them regarding whether or not we love them.
And we would no longer damage our children and future generations with "conditional love".
WORKSHOP EXERCISES
(Important message) **** Please note you will need to possibly only work one incident / emotion / belief through to conclusion – to REALLY do it thoroughly and have time to answer the questions on the blog in time.
You can go back to this template to keep working on all the False Beliefs you unearth at any time afterwards!
If you are a NARP Member simply go to the exercise After Exercise 7.
Okay this is simple … we repeat the process.
All you need to do is go to the questions 1- 7 above and start off with Question 1) "Take out your journal and ask yourself what are the times when you personally felt "not good enough to be loved as you are?"
And then simply follow the instructions on this Core Belief all the way through to Question 7.
Now … here are the instructions for NARP Members regarding these shifts:
Use the Goal Setting Module and set up "The Source Healing and Resolution of This" as your goal … in regard to "Not Being Good Enough To Be Loved As I Am".
Target the charges of not being enough to be loved in your body and track to origin and clear with the QFH process until you reach a 10/10.
The Results of Workshopping these Two Core Beliefs
This is the beginning of incredible personal transformation – if you do this with love and fascination and NOT self-condemnation.
Simply by you unearthing a ton of subconscious debris – you have started to release it and heal it, as a result of making the unconscious conscious.
These powerful beliefs will loosen their hold on you, giving you room inside of you to create new beliefs and show up as SOMEONE ELSE.
You also have very real evidence about how by transforming you, you will in fact transform your entire life.
And that grants HOPE and PERSONAL POWER … tons of it!
No longer do you need to remain a powerless victim.
You may wish to journal about "How I DO need to show up NOW in order to generate something different."
If this feels REAL for you … like you CAN do it – you are there – you have already experienced success in reprogramming your subconscious – otherwise it would NOT as yet feel possible.
If you have very painful and powerful beliefs and charges that feel "embedded", and you are still not feeling the inspiration of how to deal with them and still don't feel like you have broken through into new emotional trajectories, then you may wish to consider the BIG GUNS.
That is what Quanta Freedom Healing has proven to be for so many people – a superior subconscious shifting tool – hence why the Narcissistic Abuse Recovery Program (NARP) has been so successful with creating unprecedented Thriver Recovery in this Community.
Now Join in For Your Chance to Win a Free MTE Course!
Okie dokie … now we are up to the part of answering the questions you will be posting on this blog!
**Please note the follow questions are relevant for NARP and non-NARP Members.
1) What are some of the Faulty Beliefs your Inner Identify revealed to you in regard to False Core Belief One and Two?
2) Can you see in what ways you have been showing up that have confirmed these False Beliefs and made them "real"? Describe these ways.
3) How do you feel after the bringing in of your True Self to replace where the False Beliefs / traumas originally were (your ending prayer / NARP Module Shift)?
Goodness phew, that was long!
But I know … ohhhh so worth it!!
I LOVE This stuff, and I love being able to hand you the tools that will revolutionize your Life from the inside out in ways that you did not know were possible until now!!
Truly … when you shift … EVERYTHING shifts and in ways that will confirm you have shifted.
Often … IMMEDIATELY.
I promise you!
And please know "shifting yourself" doesn't need to be an obsession. It doesn't all have to happen overnight … It can just be a lovely focus and healing in your own time (what is comfortable for you) that is going to change your Life beyond recognition – piece by piece by piece.
And we have only just started … can you IMAGINE what is going to happen in your Life when you start working the other Three False Core Beliefs as well?
Speaking of "lovely focuses" PLEASE don't forget to get involved with Neale's MasterClass … it is a HUGE part of all of this … granting massive awareness and tools to add to your tool-kit, and his information is integral to Core Belief work.
Soooo … Sign up here, there is only a few days left to!
Conversation With God – The 3 Secrets To Ending The Struggles And Making Your Life Work.
When you go onto Neale's page, take some time to read the ASTOUNDING testimonies of Neale's work and the endorsements he has received … and you will have no doubt regarding the incredible soul awakening this event will provide for you!
Now, just before I wrap this loooooong article up … I can't tell you HOW MUCH I am looking forward to your posts and being able to share with you the results of the shifting of these Two Core Beliefs.
How EXCITING is it that we can do PROFOUND evolution as a collective together?
Pretty darn AMAZING!
Now just to remind you … please submit your answers to the three questions above, below in the comments section.
To be eligible for a FREE MTE Course of your choice (up to the value of $225.00) you must have completed your answers to this article and the next one (Part Three) by Sunday 10th July 10AM AEST.
And please know there is NO right or wrong .. you can write a lot of a little, you can remain anonymous … you can share deeply or not so much – whatever feels right for you!
**PLEASE NOTE: The answers to Questions 1,2,and 3 written below in the comments (not the actual Workshopping) is what is required for you to eligible for the draw for an MTE Course, and please write 1, 2 and 3 so that we can see you have!!
Got it?
I hope so, and please ask below about anything that may be unclear …
With the combination of this Workshopping and Neale's Super-Class … SUPER BOOST in healing and evolution HERE we come!!
I look forward to your posts, comments and questions about this Workshopping beautiful peeps, and let's have some incredible breakthroughs!!
(Visited 7,172 times, 1 visits today)
The following two tabs change content below.

Melanie Tonia Evans
is an international narcissistic abuse recovery expert. She is an author, radio host, and founder of Quanta Freedom Healing and The Narcissistic Abuse Recovery Program. Melanie's healing and teaching methods have liberated thousands of people from the effects of narcissistic abuse world-wide.

Latest posts by Melanie Tonia Evans (see all)