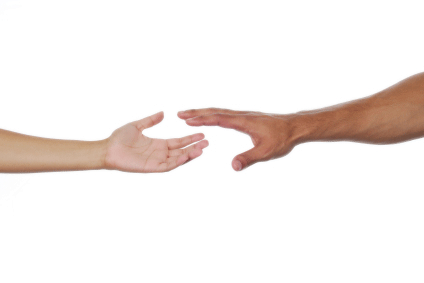 This show is a very important one for the New Life Community. It is an interview with a lady who works on 'the front line' with domestic violence, and it is fantastic that we can receive her knowledge and advice today.
I know personally how involved my work is with people who have been abused, but truly I can't even begin to imagine what it must be to see the real life results of abuse in the flesh day after day, and have to deal with the trauma of what goes on.
This lady in my eyes is incredible, and it is such a privileged to have her on my show.
Please listen to this interview where Fiona will be sharing her knowledge about domestic abuse cycles, safety planning and support services
Audio clip: Adobe Flash Player (version 9 or above) is required to play this audio clip. Download the latest version here. You also need to have JavaScript enabled in your browser.
You can also read the details of the interview below…(Please note there is a great deal more specific information with the radio interview).
My name is Fiona and I work as a high risk domestic violence caseworker and support people who are in domestic violence where police are involved. My role is to case manage and support families, women and children with safety planning, high risk exit plans, referrals to services that can support the cycle of violence being broken and information.
I have studied in Community Services and business management.
You have been involved with several community projects Fiona, what are these?
My previous career was a soldier in the Australian Army as a graphic designer and photographer. I have used these skills to put together domestic violence information packs and safety information for people in domestic violence.
The several different community committees to educate and resource community projects I have been involved with are:
"Dance Away Violence" Campaign (School age community run disco's with the adolescents leading the committee and then educating other adolescents about domestic violence)
Domestic violence information flyers about domestic violence and local service contacts for the "back of toilet door" campaign for shopping centres and nightclubs.
"Love Bites" high school program about domestic violence and sexual assault.
"No More Silence Against Domestic and Family Violence" Campaign (information and training for hair dressers, doctors surgeries and local cafe's.
Fiona you are very dedicated to your work as a mission. What are the reforms you are passionate about creating?
I will refer to the person experiencing domestic violence as a woman; however do acknowledge that men also experience violence from their partners or family members.
The majority of violence is perpetrated against women and most of my work is with the aggrieved (about 90% are women). I also work with the perpetrators if they request support also.
I am extremely passionate about working with families who have or are experiencing domestic violence. My mission is to educate people about healthy relationships based on equality and respect for one another, support, knowledge and education.
My passion includes working with individuals and families experiencing domestic violence; presentations to educational institutions and government and non government agencies and work places.
As a support worker I am very aware of the power and control that the person is living with and how difficult it is for many people to make the decision to change their circumstances in the violent relationship due to the perpetrator's power to control all of their decisions.
It is a very crucial and difficult decision whether to continue the relationship or end the relationship.
I have produced domestic violence information packs and safety planning packs to give to clients, as many of the clients are extremely distressed at the time of meeting them and they often feel overwhelmed by having to make decisions to protect themselves and their families.
When supporting people through the judicial system I provide information and referrals that will enhance taking their power back.
This involves looking at what domestic violence is (many people still believe that it is just physical), what does the cycle of violence look like, the impacts of domestic violence on their self esteem, the brainwashing and threats to keep them in the relationship e.g. No one will want you, You are not good enough, I am the only person who would put up with you, You are not capable of looking after yourself, I will kill myself or you if you leave, etc.
I refer clients to services that will support their needs, counselling, DV services, refuge, housing, family supports, group supports and over the years I have given out your website for women who want to have a greater understanding of recovery and an understanding of narcissistic abuse.
Can you please explain the cycle of violence Fiona.
The cycle of violence begins with the honeymoon stage (which as a result of your work I now am calling 'lovebombing'), and this is followed by a time of tension building proceeding the abusive event. During this period the aggrieved often feels or knows that something is going to happen again.
This is then followed by the 'event', the act of abuse. Then there is a period of remorse. The remorse doesn't have to come from the perpetrator. Often, because of the perpetrator convincing the aggrieved it is her fault – she will take the blame for the event in order to retain the relationship. Then the love bombing cycle happens again, and the cycle continues.
Generally the time inbetween phases of the cycle get shorter and shorter and the abusive events become more intense.
Statistics are really quite scary, as to how long the abuse will continue before people will leave. And of course because of the work I do and my personal experience with narcissists, I totally understand why people get hooked and stay. What are the statistics?
The average number of times a person goes through the cycle of violence is about 6 – 9 times.
Women stay in the relationship for many different reasons and if external support people, families or friends pressure the women to leave, rather than her making this decision herself she is likely to return to the relationship.
When the women returns to the relationship she can have feelings of powerlessness, and she will experience higher levels of control from the controlling partner. Then the woman feels helpless and stupid when further violence happens.
In my experience if the decision to leave is due to pressure from someone else, she will more than likely be at risk of more severe violence and not report the abuse again.
Respect for her decisions is very important, and I also give information and resources for friends and family members so they too can support instead of control.
Many women have hidden the pain and the abuse they are experiencing, why is this?
Some women have never spoken to anyone about what is happening in their relationships due to shame and guilt. Additionally there may be fear of punishment of the partner, and often because the partner has isolated her and convinced people that she is the crazy one.
The first contact that I make after a violence occurrence, some women find it difficult to talk about. I will ask questions about them and their safety to begin with and let them know that domestic violence is a difficult discussion to have and lots of women feel that way too.
Usually after a little time their story starts to come out. It is very important to believe what they are telling you and to let them know that the violence is not their fault; there are agencies and supports in the community that can be helpful to assist them.
Many women who are abused are deeply confused about 'what to do'. How do you help them start getting clear about their options?
When I am working with women, many feedback about having other people's opinions and choices for 'what she should do' in their head and as a result they don't know what decision to make.
There is also coercion and threats from the perpetrator, as well as often her family and friends saying she should stay, and his family saying that she should stay.
I support the women to find what her voice says and let her know that I am flexible to change direction at any times, and that she does not have any pressure from me. My role is to walk alongside of her.
I have worked with women who have left after the first incident of violence and others who have stayed for many, many years.  Each time I contact the aggrieved (a better term than victim) they are able to relate back to me about what is happening for them, what tactics are being used by their partner or ex-partner and how they can recognise the cycle.
At times minimisation and blame occurs by both parties, we discuss who is responsible for the violence and how other factors like drugs and alcohol, mental health and other factors can be contributors to violence; however the person using the violence is responsible for the abuse. We cannot make people stop using violence; we can only control how we respond to what they are doing to us.
I give out information about how domestic violence impacts on children and how the aggrieved can protect her children and also get them supports for counselling.
Our philosophies are very similar in that trying to get someone to rescue us from our own pain and dysfunctional relationships is not the answer.
I speak with women after they have ended the relationship about the importance of looking after themselves and that they do not need to be in a relationship or to find a new partner that can rescue them to recover from the abuse.
Usually when women find a partner to rescue them, they end up in a relationship that is similar to their last one or worse.
In high risk situations safety planning is necessary – could you talk a little about this?
When I support women I discuss a support plan that will work for them to become more empowered. I respect their decision to stay or leave the relationship (this is very important for support workers, friends and family as others can become another form of power and control on the person).
Safety planning is a priority – I have a safety plan that they can hide easily as it is difficult to remember everything when you are stressed.  Some women report that their partner controls what she reads, who she talks to and where she goes. Discussions of who are her support people, neighbours, friends or family that can assist her if needed or contact police if the violence increases.  It's important to provide her with the contacts numbers for refuges and information regarding where can she go in an emergency.
In domestic violence situations often the abused may become 'an abuser' also. Can you please explain this?
I have found that some women when they take their power back, at times attempt to take the power from their partner or ex-partner too.
I have seen women then get arrested for assaults and being charged. The original abuser then gets a domestic violence order through the courts and the original victim is now being setup for breaches of orders and receiving criminal records themselves.
The court system then gets utilised as another form of power and control.  This can leave the original "victims" feeling powerless and helpless to receive help or they may feel that people will not believe them.
Narcissistic relationships are horrific and violent – at the very least verbal, mental, emotional and financial, but this can also become physical and sexual violence. What is your view of the possible reform of these relationships?
I believe that some couples can work on their relationships and the relationship can become healthy and respectful; however many are so controlling and violent that the relationship has no hope of surviving. We still have a patriarchal culture in our country and this will only continue to change through community education and awareness towards healthier relationships.
Domestic violence is so complex and when the abused person has grown up with narcissistic parent/s and then met their partner that is narcissistic also, life appears to be 'normal'.
Challenging mindsets towards healthy relationships can take a lot of self-actualisation and a healthy space to recover fully. Everyone's journey is different and through your website and other available support services people now have more resources than ever to recover.
Some relationships are very high risk. It is terribly to be emotionally and mentally battered, but some relationships are under threat of grievous bodily harm as well. What is your advice to people in the New Life community who are in such a position?
My advice to people who are experiencing domestic violence is to link in with their local domestic violence services to get support. I have worked for DV services; DV medium term housing support services; family support services and supervised in children contact centres.
There are many great workers found in these places that are trained in crisis work. The workers can then advocate and support you with police and the court system if required.
Help lines in your state are also available and can direct you to people and services that can help you and your family to stay safe.
Support contacts include:
Local domestic violence service and women's services
1800 RESPECT – Australia wide domestic violence and sexual assault counselling and referral service
Life Line
Kids helpline
We were in contact some years ago Fiona, and then recently I received an email from a lady who is a client of yours, very excited that you were referencing my work to people. And this is what has led to us connecting and creating this interview – because truly we do share the same passion of women especially (not to leave out abused men) claiming their sanity, lives, power and wellbeing back…
 How did you first learn about my work?
I first learnt about your work when a woman who I was working with was doing the Narcissistic Abuse Recovery Program and showed me your website.
I have worked with thousands of women in DV, however this women's progress to recovery was so profound. She went from someone that was extremely fearful and felt like an absolute victim to a woman that recognised that her ex partner was responsible for the abuse on her.
Every week that I met with her, you could see how empowered she became and her enthusiasm to take responsibility for her own circumstances and make her own internal changes and take charge of her life was inspiring.
She was able to set healthy boundaries for herself and only say yes to things that were going to enhance her life. This woman was forced to move to another state with her child due to a family law decision, she had no support and struggled financially to survive. The women continued doing the NARP program and began her own business so that she could provide for her family.
She was an absolute standout from all the other women I had worked with.
This woman's confidence and empowerment continued to grow. The woman's feedback to me was that she was stronger than ever before due to embracing her situation and understanding of whom she is and what her values and beliefs are.
After seeing this woman's profound recovery experience I started referring other woman to your website, especially the ones who want more answers on why this has happened to them and how do they move forward from here.
I recommend your site as there is great information on how to break the cycle of violence, how to have no contact so that you can minimise the tactics that the ex-partner can use, to get you back in the relationship. Many women link in with the local domestic violence service and we have great counsellors and women's groups there that are extremely supportive also.
A high number of women who are in a domestic violence relationship are unable to access counselling or support as they are afraid or have been threatened that if they seek help or call the police that they or their family will be harmed.
Your website has free information that can help women understand their own situation and hear other women's stories of empowerment that they are able to relate to. This makes them feel less isolated and alone in their journey.
Some women have gone on to complete the NARP program and the information that they have feed back to me, is that this program has changed their life, they are more empowered, they are no longer asking "Why me?", instead they are saying "What have I learnt and how have I grown from this experience?"
I have seen that they start making healthy choices for themselves, and state that they feel that a weight has been lifted off their shoulders as they see that they are not the ones with the issues the abuser accuses them of, and that the issues of abuse lie with the abuser.
The women that have gone on to do the NARP program consistently feedback to me how empowered they are and how they no longer see themselves as victims and say that they know what sort of life they want and expect now.
I have seen some programs for women that are very expensive and most women fleeing DV cannot afford thousands of dollars to do recovery programs. I love that women can do your program in their own time and also get support from you throughout their progress.
I consider the NARP program is very affordable and value for money compared to some programs that I have seen, and I know it delivers very real results.
Your website also offers effective programs and supports for empowerment that is good value for money. The information that is free like your e-books, newsletter, radio shows and articles are great if they cannot afford your other programs to begin with.
I have seen how much your website has helped people who are living in survival mode to connect to how to recover and live their life to the fullest.  Rediscovering who they are and what they want in their life, what their values and beliefs are and taking their own power back in order to break the abuse cycle.
The people that do the inner work are more likely to recover and lead a fulfilling life. Part of the support plan in the work that I do, is about safety and several different support services and resources that will help break the cycle of violence.
Once women have moved past the crisis point and they are able to make their own decision and know what they want to do, and I have built a good report with them, I recommend your website and other supports for them.
I Hope You Found This Interview Helpful
I had an incredible time doing this interview – co-connecting with Fiona's passion, and realising how incredible and powerful it is that there are people like Fiona in the world totally living their mission to make a difference in the world.
A mission I am incredibly heartfelt about and connected to as well…
I hope for those of you, who are suffering high levels of abuse, that you realise there is help, and that you can connect to services where you do have choices for your life – that there is safety, shelter and security provided, as well as the support and guidance to get out, stay out and recover your life.
I look forward to your comments on the blog.
The following two tabs change content below.

Melanie Tonia Evans
is an international narcissistic abuse recovery expert. She is an author, radio host, and founder of Quanta Freedom Healing and The Narcissistic Abuse Recovery Program. Melanie's healing and teaching methods have liberated thousands of people from the effects of narcissistic abuse world-wide.

Latest posts by Melanie Tonia Evans (see all)