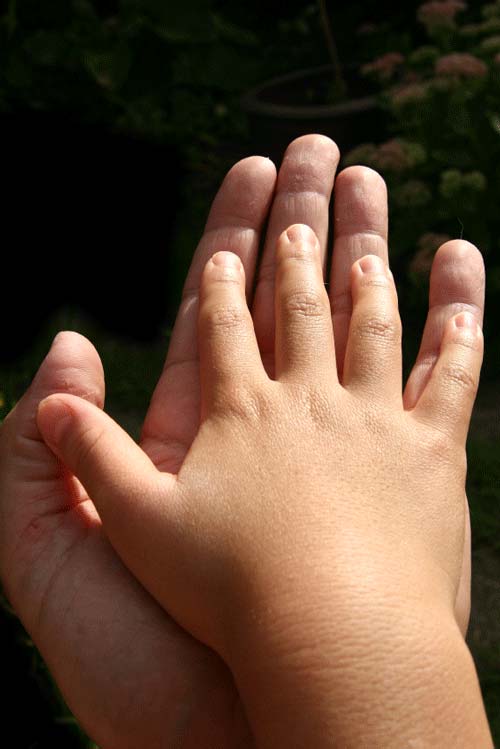 In previous blog articles (especially ones lately) I have written and shared with you a lot about my personal healing journey.
My greatest purpose in doing so is to assist and inspire your journey to heal.
This year has been an incredible year for me personally.  I thought that many of my previous years brought forth incredible personal growth – but truly they have not been 'a patch' on this year.
Last week I shared a post on Facebook about my year's journey, what I had let go of, and what I had filled that empty 'void' with.
The response was incredible! Thank you so much everyone for your wonderful birthday wishes! They touched my heart deeply.
(If you are not yet subscribed to my Facebook page you can sign up here. I share my personal insights for narcissistic abuse recovery and personal empowerment daily.)
My personal decision was that I had had enough of the pain, and I firmly accepted that no-one or nothing was going to intervene from 'the outside' to fix my emotional wounds and painful belief systems for me.
In today's article I am going to share an even deeper look at my incredible healing journey this year…
How I finally healed my deepest, darkest belief system that regressed me to feeling like a terrified, emotionally wounded 2 year old.
How I finally committed to loving myself with fierce determination so I would never need a man to fix that belief system for me again.
And how I finally evolved into the healthy loving adult who will never abandon her inner child ever again.
No More Self-Abandonment
We need to (no matter how much we are hurting) stand up for ourselves, stand with ourselves and stand FOR ourselves with the ferocity of a mother bear guarding her cubs to become the only true saviour in our lives.
No matter how much you may have self-abandoned yourself in the past – as I so horrifically did to myself – this decision to stand FOR yourself is the beginning of an incredible journey of self-acceptance and profound self-love.
What is the alternative?
It's not good…
Keep experiencing the pain of our internal belief systems, and keep attracting, creating and experiencing our gravest fears and wounds over and over again.
The very wounds we are desperately trying to avoid.
The Truth About Belief Systems
Many people know conceptually what a belief system is, but until you understand the deep ramifications of belief systems you may not realise just how much influence they have over your life.
Most belief systems are not mental constructions. They are emotional ones, that were generally created unconsciously as result of how you felt about something that happened in your life, rather than how you may have logically defined the event.
A belief system is not 'what happened to you' – it is the emotional meaning you gave to what happened to you.
The greater majority of our belief systems were created in childhood, at a time when we could not detach and objectively view events, or know a 'separation' between ourselves and what was happening to us. We did not have the skills of mindfulness or maturity to be able to healthily and safely evaluate other people's behaviour without personalising and internalising it.
Thus our emotional reactions were deeply absorbed within our subconscious as associations to 'these events', especially if the 'event' was repeated over and over again.
Belief systems are insidious and incredibly powerful. The very nature of a belief system is it can't and doesn't evolve itself into something healthier. A belief system is a pre-programmed conclusion, and it's very purpose is to generate evidence which validates its existence as real.
Think about what that means.
It means:
You attract people and events which validate the belief system
Your reactions to life and others are ones which help manifest more evidence of the belief system
The results of painful events further reinforces the belief system.
Let's look at some of the common belief systems we can have running inside our subconscious when we have reached the life event of being narcissistically abused.
I am unworthy of love
I am too damaged to experience healthy love
The men / women who I love hurt me
The men / women who I love leave me
The men / women who I love betray / punish me
The men / women who I love don't support me or accept me.
Life is scary, hard and painful.
What we may not have realised is that these belief systems may have been originally formed long before the narcissist came into our life.
In fact these belief systems could have been emotionally created when we were a child, or even genetically passed on in the womb.
Science is proving now that we acquire genetic makeup (belief systems) from our parents – which includes certain personality pre-dispositions. And the 'nasties' can include fear, pain and defensive survival programs.
Often we have no idea that we have certain belief systems until life presents for us the effects of these belief systems.
Often we have had no idea, until we start shifting our consciousness and evolving ourself, that we were previously operating and behaving within the lens of that painful belief system.
One of Albert Einstein's' famous quotes is "We cannot solve our problems with the same thinking we used when we created them."
The same applies for our belief systems – we cannot evolve our belief systems when we are stuck in the mental / emotional range of that belief system. Our body chemistry and brain wiring is stuck in that pattern. And to us it IS 'real' and even if it is painful, it feels 'normal'.
We simply DON'T have access to mental or emotional constructions which are different from the ingrained belief system.
'Life to us' operates within the belief system no matter what we would like to think and create in our life.
This is so absolute that it is actually impossible to create a different reality, because our Inner Identity does not match a different reality. A different (healthier) reality is outside of the scope of what is possible for us.
This is EXACTLY why we can feel helpless, hopeless and powerless to create certain outcomes in our life.
This is how you may feel about the possibility of being loved healthily.
It is only when we shift our consciousness that we have the ability to step outside that belief system and liberate ourselves from it.
Raising Consciousness
In order to raise your level of consciousness you need to be committed to giving up victim consciousness, and be prepared to claim that life is operating through you and not to you.
You need to see yourself as the Creator of your own experience.
This means giving up all blame and shame. We have to stop blaming others, and we especially have to stop blaming ourselves.
If you are reading this within the existing belief systems that life is happening to you – then it will seem like this article is more victimisation – it will seem like shame and blame, and adding to your powerlessness.
When you are committed to evolving yourself from the inside out, and you start taking back your power, you will realise how empowering it is to take 100% responsibility. You know that in no way is that condoning an abuser's behaviour. This is not about excusing that behaviour – the purpose of it is to put you back into your body, your power centre and your life.
Now you are no longer a powerless victim waiting to be 'rescued'.
No longer are you waiting for someone outside of you to fix your pain and brokenness for you.
No longer are you waiting for a new lover, for the narcissist to 'get better', repent or apologise, or for some magical strike of fate to occur when one day the narcissist gets his or her karmic payback – and then you can live life again.
The truth is no outer rescue party is coming, and if we stay stuck in our painful belief systems, and we don't evolve our consciousness then any 'rescue' we receive will only be within the scope of the existing belief system.
Being Rescued Doesn't Work
If a 'Mr or Ms Wonderful' appears to take away the pain – the initial high of 'being rescued' from one's inner pain initially feels euphoric, however the relationship can only and will only settle into the dynamic of the original belief systems that you were attempting to be rescued from in the first place.
Of course this is an incredibly devastating experience to believe finally you had come home to safety, love and security, and later discover you are really in a total hellish nightmare or living out your greatest fears again – and possibly worse than ever.
In stark contrast if we surrender the need to cling to victimhood, something outstanding happens.
We no longer focus on trying to fix, control or reform people outside of ourselves (which we are truly powerless to do) and we go inside and we create the reform where it really needs to happen.
In a way that changes our internal belief systems once and for all.
This then changes the entire lens and creation of our life, because:
We attract completely different people, events and situations
We are no longer attracted to rehashing our old wounds
We show up completely differently in life and stop the unconscious behaviour which fostered and co-created the re-playing of our greatest fears.
Where is Our Woundedness Coming From?
So let's get really specific about our woundedness.
Our woundedness is the young parts of ourself in fear and pain.
I'd like you to try this exercise because it is fascinating…
Let's take a look at this previous list of belief systems
I am unworthy of love
I am too damaged to experience healthy love
The men / women who I love hurt me
The men / women who I love leave me
The men / women who I love betray / punish me
The men / women who I love don't support me or accept me.
Life is scary, hard and painful.
Now check out the ones you know apply to you. You will know if they are relevant because you will have an emotional reaction (charge) to them.
If you know how to muscle test yourself, you can use that method to check whether or not these belief systems apply.
Now for the ones that apply – ask yourself this question "What age is the part of me that holds this belief system?" Trust the intuitive answer, or if you can muscle test use a 'Yes' and a 'No' answer that will grant a ' Yes' when you get to the right age.
The answer will blow you away- and totally confirm to you that this part of you is the Wounded Child Within.
Now you realise how long you have been carrying this belief system, and in reflection you will see how it has played out completely and utterly ever since its conception within you.
The Wounded Child is the part of you that you may have been self-abandoning when he or she is triggered by this wound.
When we self-abandon there is no Loving Adult present to look after us.
This means the child is terrified, and hands power over to another 'adult' to try to feel safe (unfortunately often the abuser) and / or acts out with uncontrolled behaviour in the moment which perpetuates the horrible situation.
My most powerful wound was my Inner Wounded Child's reaction to abandonment. She was 2 years old.
The narcissist had easily identified this was my 'weak spot' (as narcissists do) and continually played out repeated abandonment. I acted out incredible panic, reactions trying to 'fix', and became helplessly needy.
This was the Wounded Child – there was no Loving Internal Parent present.
No healthy internal adult acts out the behaviour I did.
This was my deepest internal belief system playing out – 'The men who love me punish and abandon me,' and I regressed back to the powerless, helpless 2 year old child every time it happened.
The eerie truth was this – before healing this belief system once and for all,  I unconsciously wanted a big, strong protective and 'present' man to rescue me from this devastating belief system.
So naturally I gravitated to and attracted men who enmeshed and engulfed with me. The love-bombers who seems so 'invested' that they would be the least risky to ever abandon me…
Of course, the results were disastrous.
The Evolution, Dedication and Choice
My deep internal journey this year was all about hitting the ground again after another narcissist and deeply, deeply committing to evolving myself.
Knowing that I required nothing less than drastic shifts in consciousness if I was going to change my life.
During this journey I went to my belief systems, those young hurting, fearful parts of myself with fiercely determined love, support and dedication. I embraced each one that I found, let the 'child' within be fully validated for the pain (fully accepted it) and then let it go. Then I replaced those beliefs with the Loving Adult higher consciousness part of myself
By doing so, not only was the pain liberated from my body, the belief systems were also.
The processes in NARP were used to clear the pain of the narcissist, and then the Family Of Origin work was used to clean up the belief systems within me which had co-created another narcissist in my life.
As a result of doing this work I completely and utterly know now that I will NEVER, EVER, EVER self-abandon myself in a relationship again.
I know that I will never ever again let myself down, or organise myself around someone else's highly disordered, malicious and violent parts in order to avoid the risk of abandonment.
A self-loving and integrated internal adult just does not play along with that. The Loving Adult has her own self-worth, self-love and incredible life to live….and that is exactly Who I Now Am.
After worked on liberating my Wounded Childhood parts, the results were incredible with my family of origin and in many areas of my life. So incredible that I wanted to create a format where other people could also be liberated from their painful belief systems that they accumulated in or prior to childhood.
The results for others have been wonderful. Many people like Stephanie from the last Thriver Show have reaped the benefits…
As a result of working on the Transforming Family of Origin Wounds Mini-Course I was able to clear the childhood abuse that was allowing others to mistreat me. Now I speak my truth as the person who is happier, has more peace and feels there is a life worth living more congruent with WHO I am. 
Marie – Australia 
The Transforming Family of Origin Wounds Mini-Course allowed me to recognise that I kept myself small and invisible due to early childhood programming. After clearing that energy out, I now live my life much lighter, more playful and I celebrate – not hide – my successes and accomplishments. I am proud of myself. I am much more conscious not to pass the same patterns on to my family. 
Chirstine – Switzerland 
As a result of using the Transforming Family of Origin Wounds healings I have cleared out the issues with the way I was controlled and dominated as a kid, I feel I have finally stopped re-attracting narcissistic individuals into my life and have realized how to set boundaries for myself.
Eric – USA
The Transforming Family Of Origin Wounds Corse
I hope this article has helped you realise how you are your own liberator, and how no-body else can do the work for you.
No-one else has the power to create your wonderful life – because they cannot supply you any evidence which is different to your existing internal beliefs.
Only your shift in consciousness can change the people and events that come into your life experience.
So if you are ready to take control of your life, heal the Wounded Child Within and transform into the Healthy Loving Adult, I'd love to help you achieve this with the Transforming Family Of Origin Wounds Course.
I look forward to your comments below!
(Visited 3,841 times, 2 visits today)
The following two tabs change content below.

Melanie Tonia Evans
is an international narcissistic abuse recovery expert. She is an author, radio host, and founder of Quanta Freedom Healing and The Narcissistic Abuse Recovery Program. Melanie's healing and teaching methods have liberated thousands of people from the effects of narcissistic abuse world-wide.

Latest posts by Melanie Tonia Evans (see all)