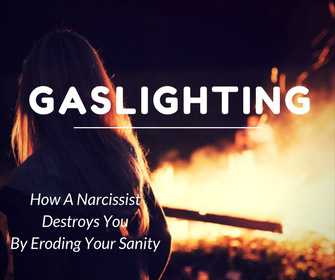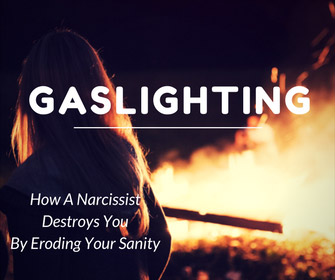 "Gaslighting" is an expression that many people in narcissistic abuse circles have heard.
The term owes its origin to a 1938 play "Gas Light" and its 1944 film adaptation.
It's the insidious way narcissists get us to doubt our own sanity, and cause us to be twisted and turned into not knowing what is real or not real.
Gaslighting is about untruths, or at the very least stretching facts. It is about punishing people and fabricating information to suit one's own agenda.
It is about confusing you, stripping your power and getting you to distrust yourself.
It is about destroying your character to yourself and anyone else who will listen.
The trauma of gaslighting, is for all off us who have suffered it, unspeakable.
How do narcissists do this, and how does it impact us?
As terrible as gaslighting is, I promise you that there is a way that we can become impervious to it, and throughout this episode, I grant you a startling example of a client of mine who went through a horrendous gaslighting experience.
This video then leads though into how she was able to untangle herself, see clarity and completely break free from his abuse and start her life again in powerful ways.
It is my greatest wish is that is you are suffering being gaslighted, or are still stuck in the terrible aftershock of the trauma of it, that this Thriver TV episode will help you see the way up and out to heal for real.
I remember vividly how I was gaslighted by the narcissist into believing that key people in my life distrusted me, and that I was the one who was continuously "wrong".
I was so disoriented, that for a very long time I had no idea what to think, and I certainly could not work out the truth or trust myself.
My heart empathises with you, knowing how awful it is to be always chasing your tail and to be filled with shame, wondering if the narcissist was right about you all along.
If you would like further help with this very delicate and painful topic, please post your questions and comments below.
The following two tabs change content below.

Melanie Tonia Evans
is an international narcissistic abuse recovery expert. She is an author, radio host, and founder of Quanta Freedom Healing and The Narcissistic Abuse Recovery Program. Melanie's healing and teaching methods have liberated thousands of people from the effects of narcissistic abuse world-wide.

Latest posts by Melanie Tonia Evans (see all)