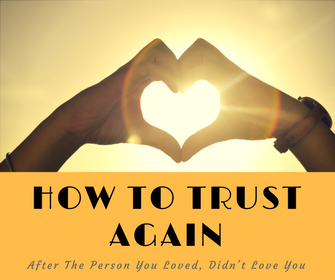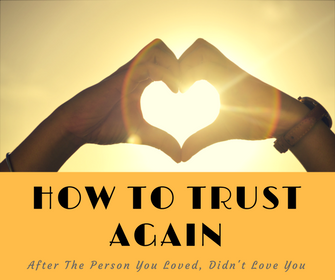 Our most painful traumas are the ones that hurt our heart.
Again and again people agonise, as I did too, with the hardest thing to get over – the realisation that this person did not love you.
How can we hope to love again after knowing that the love we were invested in was a lie?
How can we even consider opening up and taking the risk with our mind, souls and hearts again?
Many people don't … they concede it is too risky and too painful and feel that they simply couldn't survive that level of emotional devastation again.
But is that a lesser choice?
Does it mean that we doomed to loneliness, fear, contraction and the missing out on what our lives could really be, and the love that we are all born to share?
I believe it is.
And … if we contract and shut down and close ourselves off, are we missing out on what we can do – to not only heal from our trauma, but also completely change the "love trajectory" we have been on that has been so painful and disappointing?
Yes.
Are there ways to heal for real, that will not only change how we love and who we love, but also the way we love being alive?
Absolutely.
There are ways to heal the pain in your heart and open up to love in more expansive, confident and healthy ways then you've ever known previously.
This is I know for sure, because I have seen it personally in my own life and countless others on their recovery journey.
If you have made some serious progress in your recovery journey, and are having doubts about whether you could open your heart again … or if the thought of trusting another human being is horrifying, then this episode of Thriver TV is for you.
Please know opening my heart to life, myself and love again has been a BIG one in my life!
When I realised, and took on, that "safely loving others" was a person I could heal toward and become – in incredible, concrete and real ways – my True Life began.
I mean it when I say … this is the most rewarding, wonderful and pleasurable journey that I could ever beckon you to join me on!
I'd love to receive any questions you may have on this important topic, and I look forward to connecting with you about it.
(Visited 7,430 times, 10 visits today)
The following two tabs change content below.

Melanie Tonia Evans
is an international narcissistic abuse recovery expert. She is an author, radio host, and founder of Quanta Freedom Healing and The Narcissistic Abuse Recovery Program. Melanie's healing and teaching methods have liberated thousands of people from the effects of narcissistic abuse world-wide.

Latest posts by Melanie Tonia Evans (see all)