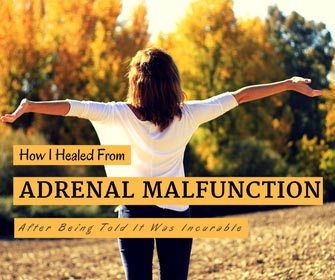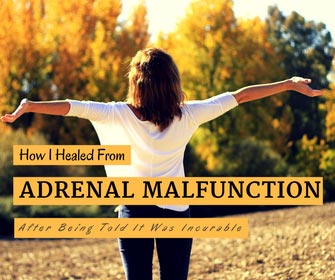 Adrenal malfunction is serious and it is a chronic problem for so many people in this Community.
It's the common by-product of the horrific impact of narcissistic abuse – when our stress hormones go into overdrive trying to cope with the crazy-making, the unsafe twists, turns and stunts that narcissists do, as well as the malicious, unthinkable trauma they bring into our lives and to the people who we love.
When our adrenals no longer function as they should, our ability to switch of fight or flee is severely compromised and the symptoms are debilitating to say the least.
They include such things as hair loss, appetite problems, sleeping disorders, premature aging, the risk of heart attack or stroke, and many other dis-eases due to a stressed immune system – including cancer.
There is also a very real danger of alterations in the brains memory centers and the way it processes information – we are triggered into anxiety and feelings of being unsafe and helpless regularly and without warning.
In short adrenal malfunction can feel unliveable.
Many people believe adrenal malfunction and Complicated Post Traumatic Disorder, are conditions that we will have for life – and will need medication and / or copious amount of supplements and healthy lifestyle choices to manage.
However … in this Thriver TV story I share with you my journey with adrenal malfunction which was deemed incurable, how I healed it completely, and the definitive reasons why myself and thousands of others in this Community now not only live free from this terrible plight …
… but also enjoy the most confident, extended and radiant version of ourselves that we can imagine.
I remember once thinking How on earth can I survive this … the horror of my hair falling out in clumps, as well as shaking, sweating and becoming a literal skeleton … because I was so thin.
My heart goes out to you if you are also suffering, and I want you to know "that" is not how I was supposed to end up, and it is not how you are either … because there is a true solution to heal from this.
One that the contemporary channels are not using and are not telling you about.
Please share below and ask me any questions that I can help you with.
The following two tabs change content below.

Melanie Tonia Evans
is an international narcissistic abuse recovery expert. She is an author, radio host, and founder of Quanta Freedom Healing and The Narcissistic Abuse Recovery Program. Melanie's healing and teaching methods have liberated thousands of people from the effects of narcissistic abuse world-wide.

Latest posts by Melanie Tonia Evans (see all)