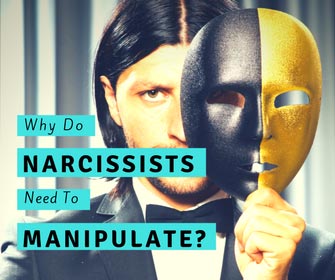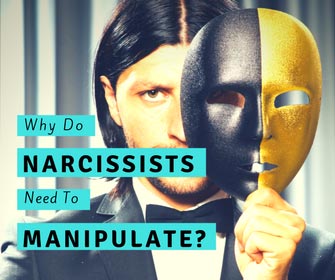 Being with a narcissist is maddening … it feels crazy as we watch them manipulating with constant lies and twists and turns.
We may feel like we are trying to preach to a child … "Why don't you just be honest with people?"
And in relation to the ways the narcissist treats us … we wring our hands in despair with, "Rather than play dirty, why don't you just ask for what you want honestly?"
Why on earth do they do what they do?
Why do virtually all narcissists use the same manipulative tactics?
Especially when, as a result of their lies and dodgy behavior, things regularly blow up in their face and their lives are filled with drama constantly.
There is a very specific reason WHY they do this, and I am going to share it with you in this video.
I'm also going to explain the truth about the narcissist's devastating true self-image which is all deeply connected to the real reasons why they refuse to be authentic.
This may change the way you view the narcissist as powerful and even omnipotent, when you understand what is really going on inside them.
It is my deepest wish that this information will help awaken you to what "manipulation" is really about, so that you can remove yourself from the devastating effects of narcissistic tactics permanently.
When I realised that narcissistic manipulation was neither personal, nor did it have the power to affect my life, I was able to heal those parts of me that used to hand power over … and then I FINALLY broke free!
I hope with all of my heart that this video can help you do the same!
The following two tabs change content below.

Melanie Tonia Evans
is an international narcissistic abuse recovery expert. She is an author, radio host, and founder of Quanta Freedom Healing and The Narcissistic Abuse Recovery Program. Melanie's healing and teaching methods have liberated thousands of people from the effects of narcissistic abuse world-wide.

Latest posts by Melanie Tonia Evans (see all)