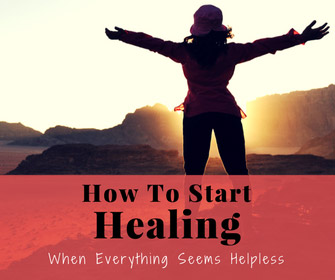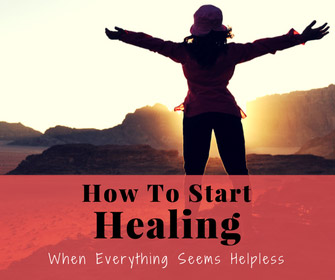 I really wanted to do this episode to help people who are traumatized beyond measure, and feel really mired in the helplessness of narcissistic abuse.
I've been there myself … just as many people have – been in that place where there seems to be no hope, no way out and no way to rebuild.
I know so many of us have lived that truth – when we are at the final breakdown stages with a narcissist. We know we can't survive the abuse anymore, but we have no way to believe that we can survive if we leave either.
It is a horrendous double bind.
And of course, many people after escaping a narcissist and trying to live with the tragic losses, and the ongoing dreadful abuse symptoms may feel like they are fighting a battle to survive that they can't win.
But I promise you there is not only a way out – but a way to recover, heal and start connected to the trajectory of the life that is your A-game life … the most incredible breakthrough as a result of your breakdown that you could imagine.
Within this episode I will share with you my journey with total helplessness and powerless and how it all turned around for me.
Because my story is your story – we are all in this together.
And it is my deepest wish with this episode that I can help to connect you to how to achieve that … so that you can turn this around and live the life you were born to live too.
I so hope this helps you connect to the hope that all of Life wants us to be well, and there is a force within and without that if we don't give up … we can connect to in order to break free.
We are meant to survive and then Thrive from this. I know this with every cell in my being, and I know that one day you will know it too.
I look forward to supporting you further by answering your comments below.
The following two tabs change content below.

Melanie Tonia Evans
is an international narcissistic abuse recovery expert. She is an author, radio host, and founder of Quanta Freedom Healing and The Narcissistic Abuse Recovery Program. Melanie's healing and teaching methods have liberated thousands of people from the effects of narcissistic abuse world-wide.

Latest posts by Melanie Tonia Evans (see all)