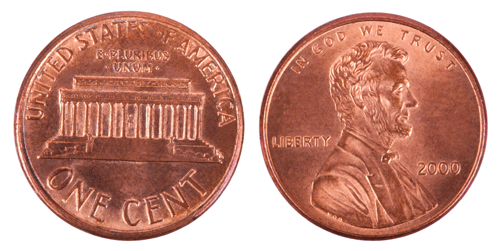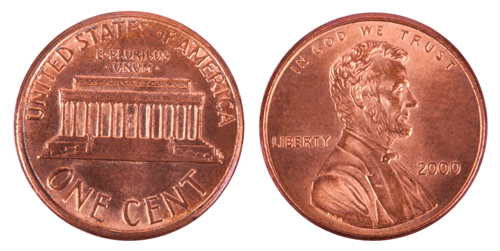 I know this title may seem judgmental or even offend some people.
"How on earth can you compare me to a narcissist – by putting me on the same coin?"
So much of the public, and many experts and therapists believe that it is the differences between narcissists and their targets which bring them together.
Yes, yes and yes – on the surface that theory appears to be 100% accurate …
However, I believe "Takers gravitate to givers," "opposites attract" are only a tiny part of the truth.
It is only looking at the surface ….
There is something much deeper going on as to why co-dependents and narcissists attract and in this article I'm going to explain why it's not our DIFFERENCES but actually our SIMILARITIES that bring us together.
By understanding this vital concept you will be able to identify the parts of yourself that make you a target for narcissists, and move another step closer to ending the cycle of abuse and dissatisfying relationships in your life.
What my intention is with articles such as this – is to help you get to the truth in order to heal your life. This article is about deeply understanding the similarities co-dependents share with narcissists. The similarities which put both parties on the same coin.
This truth is not about "blaming and shaming" – which only triggers our ego into more resentment which of course the ego loves ("Go on, go on feed me MORE pain!"), but instead in ways that open up our bodies, minds and hearts with big "Ah-ha" awareness.
Because it is those "Oh my goodness" moments which make all the difference ….
If we were to imagine that the co-dependent / narcissistic relationship was the "light" and the "dark" side of a coin, we know there are differences; however I want to grant you the understanding of what the coin really is – because that understanding is vital.
It's vital because it allows you to know what is necessary to never be half of that coin again.
But before I do, let's look at the differences between the two sides ….
The Dark Side of the Coin
Narcissists are amoral – they do pathological things in order to secure narcissistic supply (attention and energy). According to the narcissist – the means justifies the end result.
Narcissists don't care that they lack integrity and if caught out, their emotional injury is really about losing significance, not having the upper hand, or not being able to have an agenda fulfilled.
Narcissists already know they are bad. At a deep inner level there is intense self-loathing and self-rejection. If an individual essentially believes they are a bad person, that's exactly how they will behave, and then the trick is to try to hide that from the world – so as not to be punished, rejected or abandoned because of being defective and unlovable whilst trying to get needs met.
Of course that strategy was always going to be self-defeating – because you can never hide Who You Really Are (which is ACTUALLY how much you do or don't love and accept yourself) … it has to eventually come out.
Truth is like gravity – it's a force of the Universe which is absolute – it can just take a little longer to become visible.
This is the narcissistic formula – "I am not acceptable as being me – I'm bad, and my life doesn't work being me – therefore I need to be someone else."
This malignant "killing off" of the narcissist's inner being and placing a fictitious character in its place, creates an even more distorted and twisted life view – of not only "self" but of "others" as well.
At this point it's important to understand the infinite connection of Oneness we all participate in.
What I mean by that is: "How we see and treat ourself is how we see and treat others and how others see and treat us."
See how interconnected it all is?
Neale Donald Walsh puts it like this: "There is only ONE person in the room."
Essentially what this means for the narcissist is – his or her intense self-loathing and self-rejection extends not only to him or herself but to everyone else also.
Especially when "that" person can't rescue the narcissist from the agony of his or her own self-loathing and self-rejection.
Sadly, the narcissist doesn't realise or accept that only he or she can ….
You need to understand this – The narcissist can't create any real relationship with his or her False Self – because it's NOT real. The only relationship the narcissist could ever have with him or herself is with the true inner being – and that's been killed off and replaced.
It's obsolete.
Frightful but true … now you can understand why the narcissist chases energy from outside him or herself so desperately.
Because the narcissist does not have a healthy relationship with "self" (there is no "self" to have a relationship with), there is no ability to trust anyone else either. For this reason narcissists feel terribly vulnerable and controlled by others when forced to operate like a decent / honest person. The narcissist feels it makes him or her inferior, "like everyone else," and causes him or her to lose superiority and a vital upper hand.
The narcissistic motto is "If I operate within decency, you will destroy me."
Therefore to summarise – on the narcissistic "dark-side" of the coin, we have the character defect of purposeful pathological behaviour in order to get needs met – without remorse or conscience.
The Light Side of the Coin
Co-dependents don't roll like that.
Co-dependents do have a conscience, they have a moral compass – and in their natural operations, are dismayed with feelings of guilt if "doing the wrong thing."
Co-dependents can "fess up" – they can be remorseful. A co-dependent will naturally gravitate towards the truth – when possible – knowing this is the most healthy place to operate from, because the co-dependent feels really knocked around when operating out of truth. He or she feels like the very foundation of his or her being is unstable when not being honest.
Co-dependents absolutely can have times of insecurity, fear and self-doubt and self-reflect poorly as a result of external events – but fundamentally at the core is the desire to be a good person, and know that being "good" is his or her inherent self.
The co-dependent may judge, criticise and be hard on his or her inner being – but it has NOT been killed off and replaced with a fictitious character. The inner self still exits, and the co-dependent does have access to a connection with it – if the effort is taken to do so.
In summary – the co-dependent "light" side of the coin is this: the possessing of a conscience and wanting to operate within humanity as "a good person."
Now that we have examined the surface of the coin, we need to deeply go into the actual coin itself.
But before I do, let's touch on my definition of a co-dependent again, which grants us a much bigger picture meaning that simply "growing up in a substance abuse family."
Most importantly it will grant you a much better understanding of what the coin really is ….
What Is Co-dependency Really?
Co-dependency is this: Trying to source self from outside of self.
When we look at the human model, we can understand the entire world is co-dependent to varying degrees.
Every person on the planet – before raising their consciousness – is living the egoic mind illusion that we can only be loveable and worthy for "what we are doing" and "what we have" instead of Who We Are.
The more ingrained this illusion is within us – the more separation we suffer from our essential True Selves – the truth that we are adored unconditionally by Source / Life / God (whatever your understanding of a higher power and / or "The Field of Lifeforce" is) simply because we exist.
The ego does everything it can to keep you AWAY from that truth. Because in that truth the ego (pain body) can't exist.
Your ego may be doing backflips right now.
Until we know that connection to Source / Life / God, we can't accept our own basic goodness, worthiness or wholesomeness and we can't truly love and accept ourselves.
This grants the ego a foothold – and often a really strong foothold – making us believe that we can only be loveable and worthy when we get a partner, when we have children, when we achieve that degree, when we make enough money, when we secure a prosperous lifestyle, when we finally get our parents to know us and accept us, when that person suffers for what they did to us, when that person atones for what they did to us, or when we have someone new loving us enough to make us feel whole.
ALL of that is conditional love.
That is NOT the energy of Source / Life / God.
That is NOT the energy of our True Self, and …
… it is NOT the TRUTH period.
Everything that HURTS comes from that illusion.
Living this human illusion is co-dependency, and it has nothing to do with whether or not you are a good person with morals. There are 'bad' and 'good' people living this illusion.
What this illusion has everything to do with is: emotional pain, painful relationships and feeling separated from support, love and wellbeing.
All essentially because you are separated from the Truth About Yourself.
It's really important to understand this: narcissists are co-dependent too – horrifically co-dependent.
Think about it… narcissists / sociopaths / psychopaths are the greatest manifestation of humans not knowing that Source / Life / God loves and accepts them unconditionally – hence the horrific need to try and gain a sense of 'self' through desperate and horrifying means.
The REAL truth is this:  none of us can have a relationship with ourselves, life or others that is healthy, fulfilling and wholesome until we clean up the only TRUE relationship – which is first and foremost the relationship we are having with Source / Life / God – because all relationship comes from how healthily that relationship is or isn't established.
That is the only relationship from where true love can be generated. It has to start with seeing ourselves unconditionally as Source / God / Life sees us – in truth.
When we know that we are loveable, accepted and worthy beyond measure simply because we exist – that is not egotistical. In fact it kills off our ego which rampantly and unendingly declares, "You are NOT good enough – and you will ONLY be good enough WHEN you do / get (fill in the gap)."
And if you are lucky enough to do or get "that thing" – the ego finds another reason to throw at you as to why you are still not good enough to be worthy, loved or accepted, or manifests a sabotaging event or relationship to lose it anyway.
True self-love and self-acceptance is not the narcissistic standpoint of, "If you don't like me the way I am you can get lost!" This reminds me of the famous quote by Marilyn Monroe, "If you can't accept my bad traits, you don't deserve my good ones!"
That is NOT self-love and self-acceptance! It's not even in the ballpark – let alone anywhere near the goals. Loving and accepting ourselves is NOT about zero effort to deeply grow and improve ourselves, and narcissistically expecting people to just COP us!
True self-love and self-acceptance is living a life of authenticity – which entails admitting, accepting, sharing and exposing our weaknesses (because we love all parts of ourself) and accepting, supporting and loving other people's flaws too.
It is the knowing and excitement that eternal growth and evolution is the utterly BEST part of being human, it's the coolest stuff to share, and it's what makes our life journey so magical.
Why is it so magical?
Because we get to experience the utter joy and bliss each and every time we expand.
If we aren't releasing our wounds (our fearful, scared, stuck inner parts) and expanding and uplevelling our lives – life is dead. That's what depression is …
Expansion and Evolution is Source / Life / God in action, and it is us – it is Who We Really Are.
If we are not living as Who We Are – we don't integrate, we don't ascend – we disintegrate – and that hurts us profoundly.
So when we "see," "know," and love and accept ourselves as Source / Life  /God really does, we stop trying to source ourselves from stuff and people from "the outside," and we come back into our bodies being a calm and whole source to ourselves.
Therefore, our real work is to do all we can to clean up our connection to True Source, and then love and accept all parts of ourselves enough to get on with expansion – knowing, as per the words of Buddha, "If you want to know what is going on in your inner life, look at your outer life" – that the "inside" is the foundation of everything.
Then we feel full, we feel joy, and we don't have to continually be in our mind trying to think things to bridge the gap between who we are being (conditional love) and Who We Really Are (unconditional love) – because there is no longer a gap.
We are at peace when there is no gap.
We just are and we can just be – without fear and without anxiety.
Then from that place we get to experience love, because we are no longer living the illusion of painful separation and having to "prove" our worth.
We extend to others as "love," we show up as "love" – not from agenda, but simply to connect, and we start attracting the same and we inspire the same.
We see many other people uplevel to a higher vibration in our presence (our soul calls that forth from their soul) and we easily leave alone people who don't have the intention, resources or orientation to be authentic – because we honour the signs and the "off" feelings.
No longer do we have the pain of separation – the emotional neediness or emptiness – as our rationalisation not to.
When we know that unconditional love and acceptance is our true human birthright we start experiencing the real gifts of our human legacy – heaven on earth – because then effortlessly we start saying "Yes" to the ever increasing stream of wellbeing that Source / Life / God grants us as the true lover / parent / self that this connection is …
… because it is the only REAL connection that exists.
Then in real life terms the real lovers, the real "parents" (supporters / mentors), the real "self" arrives more and more, not because we need these people or states to "get" whole, but because they are simply a flow-on and attraction of our already whole state.
When our wholeness becomes non-reliant on conditions, the conditions automatically shift to deliver more wholeness – but your wholeness cannot be dependent on it – or they never will.
When we start vibrating and living as Who We Really Are, then we connect to the flow of the life which is our natural birthright – joy, love and support, the expressing of our highest potential and the experiencing of our full flourishing.
Life and us become one and the illusion of separation vanishes.
Again, simply put – Co-dependency is the state of trying to source ourselves from outside of ourselves.
It is the trying to create relationships to substitute the only true relationship that really exists, and experiencing the painful self-defeating results of that.
Now, finally we are ready to investigate the coin.
The Coin Itself
There is a truth I know about people who heal from narcissistic abuse. It was true for myself and it has been true from every real recovery I have seen over the last 7 years amongst thousands of people.
Healing our wounds, uplevelling our life and expanding into new realities requires 100% personal responsibility.
We know the narcissist's part – clearly.
We have no power over that, no responsibility for that, and any focus on the narcissist's part keeps our focus off evolving and expanding ourselves.
Know this – your awareness and effectiveness can only ever be on one focus at one time.
So, if we were to go back to the common belief amongst the majority of the population, regarding the "victim model" – that abusers are the baddies, we are the good people and it was a senseless act that caused us to be victimised – where on earth is the evolution, growth and healing in that for us?
The best we are ever going to extract from that is people's empathy, being stuck with the label of being "a survivor of abuse," join a group and connect with other victims who understand what we have been through, keep our story of victimisation going without ever feeling durably free of the painful story, whilst not realising that constantly sharing the story is NOT purging the pain, it actually KEEPS reinforcing it.
The best we can do is stay stuck in the deep wounding – the fear of it happening again, and keep vibrating emotionally within the deep psychological trauma we endured.
The best we can ever hope for as "a powerless victim of what happened" is: "Somehow life may fix it for me one day. I need a lucky break from 'the outside' to take away the wounds and grant me relief and wholeness. Maybe even though I feel so closed down, so constricted and fearful – some sort of retribution and repair for my life and soul being ripped apart can turn up."
We hope and pray that life would just give us a lucky break … then we could feel human again. But Source / Life / God can't hear us when we are clogged up with unhealed wounds, fear and pain – we are not on the same frequency.
Or … we could take 100% responsibility by looking at "what our part is," heal it, and claim the glorious gift and joy of expansion and evolution.
We could work hard at claiming and releasing our trapped painful emotions, clear everything that has been blocking our connection and relationship with Source / Life / God – and leave the burdens of being a continual "survivor of abuse" and "victim" and being "powerless" way, way, way behind.
That is what my model of Thriving is and why I developed the Narcissistic Abuse Recovery Program to achieve it, hence why there are so many people in this community who have left "survivor of abuse," "victim" and "powerless" way, way, way behind –  because uplevelling IS the way to do it.
That is exactly the work I did with the NARP principles on myself to heal the wounds of disconnection from Source / God / Life that caused me to be a match for a narcissist, and to heal from the horrendous trauma and pain of abuse – and that is why I so passionately espouse NARP as the most powerful solution I know of.
But first this means deeply, deeply accepting that the narcissist and ourselves were on the same coin – just playing out different sides.
Because then we have something to evolve, which equals the power to take charge and change our life rather than waiting fruitlessly as a victim for something or someone to rescue us.
So what were we playing out identically in order to be on the same coin of painful love?
Before you read the real reasons below, I want you to breathe deeply, relax your shoulders, open your body … and don't go into resistance.
Don't shut down and contract, because that is the only way your ego can separate you from your heart (the centre of truth), take you over, and start blaming and shaming you for saying this – or cause you to turn on yourself, your parents, the narcissist or anyone else as a result of this self-reflection into your wounds.
Instead, relax your shoulders keep your heart open, and take on the fascination of knowing you are human, we all have "stuff" (look at the previous defunct emotional modelling of our world) so that you know how exciting it is when you find the truth of your internal landscape, because you can actually do something about it and change your ENTIRE life in astounding ways – authentically from the inside out.
If you shove these "bits" back down with shame and blame and contract around them, now you have more pain, your ego goes into a feeding frenzy, and the pain will only keep playing out in your life.
Okay, so what is the coin really?
It is a disconnection from Sourcing Life from our True Source – and the pain, fear, anxiety and unsupported and painful energy that creates.
This completely matches the narcissist's energy.
Additionally, because co-dependents are not sourcing "self" authentically, they show up in life in ways that make them easily fall prey to narcissists.
Co-dependents struggle with self-love and self-acceptance – they believe their worthiness has to be "earned." Co-dependents are over-functioning, often obsessive, "I should be doing this or that," and are terrified about not "doing what is expected of them" and "not pulling their weight", and "not holding up their end of the bargain."
Narcissists easily steer co-dependents into handing over effort, loyalty, attention and resources because of these weak spots.
Additionally co-dependents seek approval from others in order to feel whole, rather than knowing their own wholeness, and this is why they don't lay effective boundaries and limits. Co-dependents would rather keep the peace than risk losing someone who they believe is "helping them feel whole."
Narcissists come in as the "the answer to wholeness" the co-dependent has wanted all of his or her life, then starts testing the waters, pushing limits and discovers he or she can easily cave in a co-dependent's scanty boundaries – which is the struggle to say "no," honour self or leave.
This next point is so interesting ….
Co-dependents opt to focus on other people's needs and overlook the importance of healing oneself and evolving their already existing wounds.
Rather than going "in" to love and evolve inner wounding, co-dependents keep checking "out." Making everything and everyone else more important is a classic form of co-dependent self-avoidance.
This completely matches the narcissist's terminal self-avoidance.
This means, like the narcissist, the co-dependent is suffering a lack of consciousness, which means a lack of self-awareness and self-development. The co-dependent struggles to take responsibility for his or her inner wounds – and of course just like the narcissist – starts blaming and shaming.
It is very easy to righteously declare that the narcissist is bad, crazy and abusive and that the co-dependent is the "good" person and the victim.
Now we have a toxic relationship – dancing a painful destructive dance on the same coin. Blame, shame and pain with NO growth. Both parties trying to force that person into another version of themselves in order to get something.
That is not evolutionary relationship.
The opportunity of evolutionary relationship applies to EVERY relationship without exception. Every relationship holds a promise of healing the participants' inner wounds – by powerfully reflecting back everything that person needs to evolve and heal within themselves.
That is what intimate "love" is – I will get inside you enough that I will trigger you and likewise you will trigger me. The real question is, "What I am going to do with my stuff when you trigger me? Am I going to take responsibility for it, or I am I going to hold you responsible?"
If I hold you responsible – I am immediately a powerless victim to change and uplevel my own life.
If both parties DO take responsibility for their triggered wounds, and share this with the real authenticity and transparency that ONLY unconditional love and acceptance for self can produce – there is growth, joy, expansion and incredible connection generated – and the highest calling is mutually experienced …
… which is healing and liberation from the inner wounds.
There is no more powerful dynamic to achieve that than in intimate relationship.
If one partner does apply authentic self-responsibility and evolve and the other doesn't – then the one who does never needs to experience a relationship like that again, and will certainly not remain in that relationship dynamic.
That relationship was the stepping stone necessary to go to the next level.
I hope you made it this far …
I hope you held your heart open enough to feel the truth.
I hope you are connecting to what you really need to do to get well … and how incredible your life will be when you do.
You may need to read this article several times to really absorb it and if so I urge you to do so.
Thank you for reading this article and if you have any questions or comments please leave them in the section below. I do my best to respond to all of them.
The following two tabs change content below.

Melanie Tonia Evans
is an international narcissistic abuse recovery expert. She is an author, radio host, and founder of Quanta Freedom Healing and The Narcissistic Abuse Recovery Program. Melanie's healing and teaching methods have liberated thousands of people from the effects of narcissistic abuse world-wide.

Latest posts by Melanie Tonia Evans (see all)