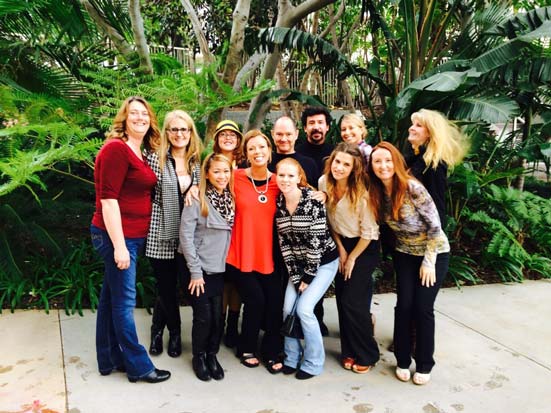 I have arrived back in Melbourne, and upon reflection of my wonderful trip to LA two of the hugest highlights were the Thriver meetups.
They were held where I was staying at the Hyatt Regency, West Hollywood. Unfortunately because of the weather forecast of heavy storms, many people who were travelling to these events and driving long distances wisely cancelled.
Originally there were 40 people for the Friday night dinner and 36 for the Saturday lunch, which was going to be in the alfresco area which had adequate tables and seating. Because of the weather forecast by the RSVP date there were ten people for the dinner and ten individuals for the lunch.
What was 'meant to be' was an extra person came to the dinner, and an extra six people arrived for the lunch date, and the Hyatt staff generously created additional seating arrangements.
I apologise to all the people who tried to confirm at the last moment… I simply couldn't accommodate you, because the Hyatt required definite seating numbers for the meetups which needed to be indoors due to the weather.
What transpired was an intimate group of people who joined together to connect – which happened organically and gloriously!
Here is a photo of the Friday dinner Thrivers.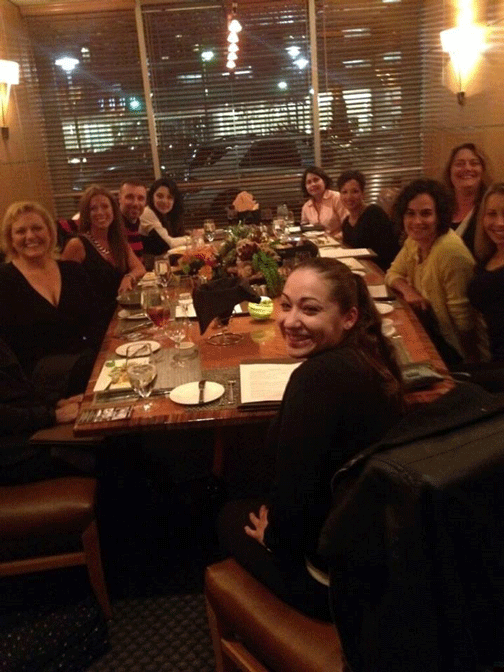 …and some of the Saturday lunch Thrivers
The Special Human Quality
What was evident was the level of positivity, flourishing and personal growth of the ladies and gents present. What truly emanated was a genuineness, a humility and a powerful orientation towards love and truth.
I have firmly believed for quite some time that people who have done the work to recover from narcissistic abuse have a certain human quality which is truly astounding.
As a result of purging so much darkness, and as a result of dissolving our own egoic fears and pain we become more light. We become more orientated in authenticity and we become more real.
We get out of our minds and the focus on trying to control 'the outer' in order to try to fulfil us, and we come home to being in our hearts, anchored in our body and generating life from that centre.
It's pretty darn gorgeous, attractive and magnetic – and it creates powerful and real connections!
I was thrilled that every Thriver connected, shared contact details and bonded with each other – not to share victimised pain, but to contribute inspiration, personal growth, joy and generating success.
The Male Thrivers
I know there are men in the community who may feel left out (they email me or comment on facebook) – and believe that the emphasis is only on women who have been narcissistically abused.
Narcissistic abuse is not gender-specific – there are men who have been abused by women too, and they are acknowledged and supported.
I have many men (1 in 4), as personal clients and NARP members.
The healing process in the Narcissistic Abuse Recovery Program is identical for narcissistically abused men – totally. Just as it is for same-sex narcissistic relationships.
Additionally the narcissistic dynamics I describe in my articles and radio shows is the same for any narcissistic relationship… so men please know I am speaking to and standing for you TOO!
It was fabulous to have the guys come to the lunch meetup – and so great to see how liberated they are now as a result of committing to their inner work with the Narcissistic Abuse Recovery Program, and their dedication to evolving past previous limited relationship patterns.
I LOVE that more and more men are committing to deep inner work and personal transformation, because the healing of our planet towards evolutionary relationship TRULY requires both sexes to take responsibility and do the work.
The movement of authentic feminine power is leading the way, but fellows need to stand up too.
Great stuff guys!!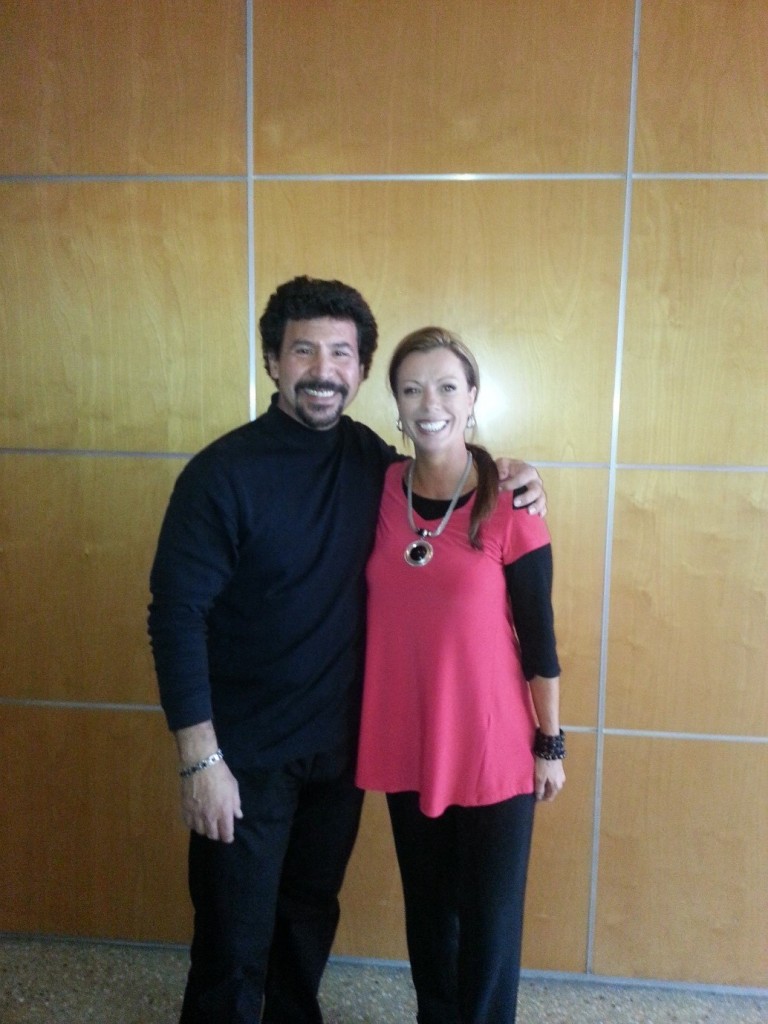 John the Thriver!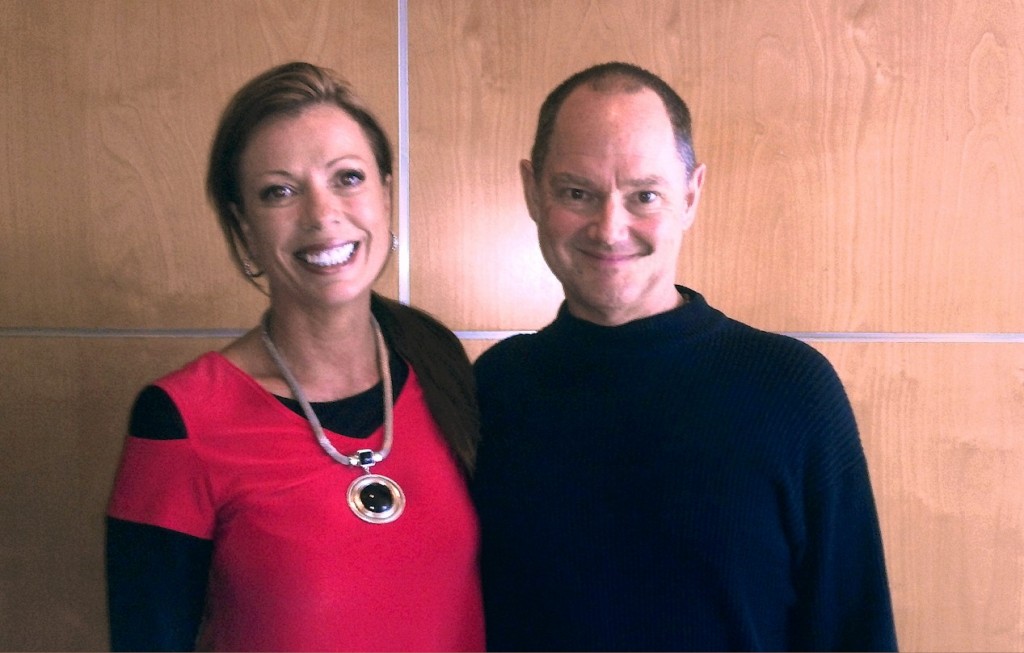 Jeffrey the Thriver!
Eric Cassacio and His Movie
Eric Cassico, the writer and director of the movie Narcissist attended the Friday night dinner. Eric's movie is about a male gay narcissitic relationship. It is a powerful short film, which expresses the narcissistic dynamic extremely accurately and chillingly – and this film is creating MUCH NEEDED incredible public awareness about Narcissism. Eric's new movie is already receiving wonderful film reviews.
 You can follow Narcissist the Movie on Facebook, and check out Eric's website for film festival screening dates. Eric has two announcements soon about the movie, and many more coming in the near future. Eric is also doing a great deal of travel to major cities for his film, and is keen to create meetups with other members of the NARP Community at these cities.
I also have to mention – Eric is an incredible human being. Everyone who knows him in LA can't speak highly enough about him. After spending some time with Eric I truly concur, that he delivers so much compassion, love for others and commitment to this mission in the most heartfelt, wholesome and empowered way. Hence why I am so happy to help promote Eric's work after meeting him personally.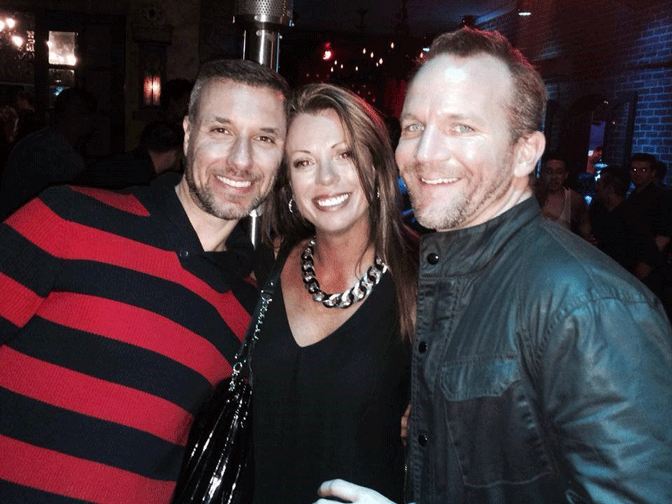 Eric Cassacio and Brione Davis –  whose character is 'the narcissist' in Eric's movie.
Thrivers Standing In Their Worth
It never ceases to amaze me how many incredible, beautiful and talented women have been narc abused…
I met Elene in person for the first time at the dinner Thriver meetup. She had called up my radio show Evolutionary Relationships Part 2 two days earlier.
I connected with Elene, and had dinner with her the next evening in LA.
This gorgeous girl is an engineer, a successful stock trader, and an incredible force of intelligence, beauty and love. Elene is in her early 30's, stunning inside and out, and possesses so much grace that she adopted a three legged dog from a rescue shelter which nobody wanted and was on death row, because she has such an incredible heart and so much love to give.
I recognise how many people who have so much to offer sold out to narcissists.
What is wonderful is Elene is now working on her healing with NARP, claiming her own worth and no longer accepting 'less than' in her life. During our discussion at dinner together it was very evident that no longer will Elene accept insecure narcissistic individuals who are threatened by her beauty, capabilities and power, and who want to tear those brilliant qualities down.
Elene, like so many of us is uplevelling her Inner Identity to knowing her worth rather than trying to 'see' it through other people reflecting it back to her.
By evolving to this level – THEN we will attract healthy people, who not only have their own healthy self-worth, but who can also acknowledge ours as well.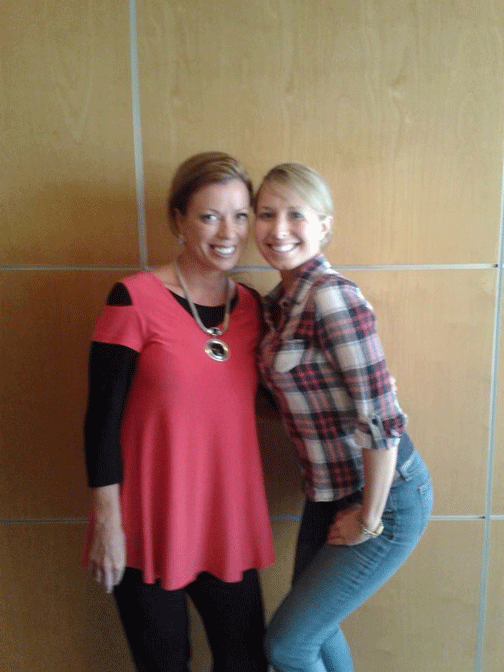 Elene the Thriver!
Here is another photo of some of the incredible, courageous ladies who have taken the personal responsibility to work on healing themselves and who have turned narcissistic abuse into a powerful positive growth experience…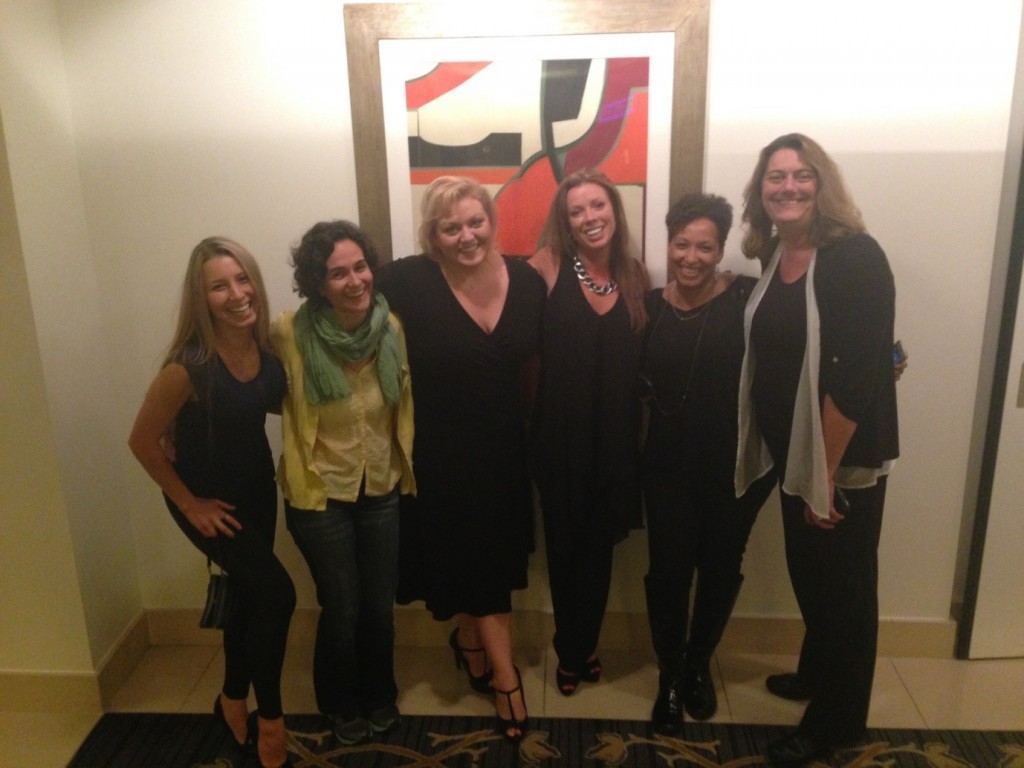 Because I adored these meetups sooo much, I have decided that I am now going to get on the road and coordinate many more of these meetups globally with the NARP community.
It is so incredible to be able to not only connect through NARP and my radio shows and blog articles, but to also spend time with some of you in person.
I will never forget the experience….it was magical.
What A Transformation
To see how far the Thrivers who came to the meetups have come, and witness how powerfully they are healing from narcissistic abuse is truly inspiring.
I know what that feels like….To think just a few years ago I was scared to walk out my front door, let alone jump on a plane to travel to the other side of the world alone. There is no way I would have been able to meet with producers, managers, entertainers and many other people for the first time.
The 'old me' would have been petrified.
One thing is for sure – I wouldn't be where I am today if I hadn't discovered energetic healing. Information, therapy and every other healing method I tried did not grant me this level of empowerment and freedom.
Quanta Freedom Healing has allowed me to wipe away limited beliefs that kept me stuck in a limited and fearful realities, in order to truly expand and flourish into the person I want to be.
The person who can say, at the end of her life, 'I broke free. I showed up, I went for it – I lived my life at my highest potential'.
Truly, I want you to understand deeply, that the ONLY thing ever holding you back from your magnificent life is faulty and painful inner beliefs.
When you uplevel them everything changes.
If you are feeling stuck and you aren't where you want to be in life, I highly suggest you join NARP members like Marla, Elene and Jeffrey and try energetic healing for yourself.
You can find out all the information for becoming a NARP member here.
Thank you to everyone who came to the Thriver meetups. I'm sure I'll be back very soon, and know I will meet additional new Thrivers next time!
The following two tabs change content below.

Melanie Tonia Evans
is an international narcissistic abuse recovery expert. She is an author, radio host, and founder of Quanta Freedom Healing and The Narcissistic Abuse Recovery Program. Melanie's healing and teaching methods have liberated thousands of people from the effects of narcissistic abuse world-wide.

Latest posts by Melanie Tonia Evans (see all)