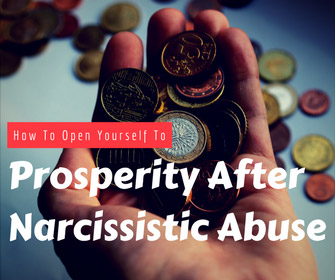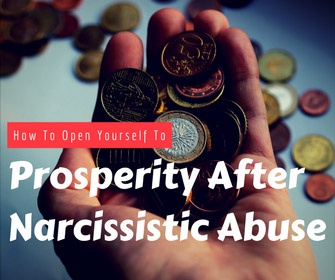 One of the most painful, devastating and traumatic issues after being narcissistically abused is:
How on earth am I going to re-start my life?
Most people, when suffering narcissistic abuse, are also financially abused. It is one of the ways that a narcissist punishes and controls the most.
You may have personally lost everything …
Or close to everything that you worked so hard to achieve, to this point.
You may feel like your best years are behind you and it's next to impossible now to start generating financial independence and prosperity.
And you may be living like I was, one payment away from being without a place to live.
That's why today's episode is such an important one … because I'm going to share with you exactly how you can turn it all around and heal your financial situation after abuse, even if your situation feels hopeless right now.
When I truly embodied the lessons I shared in this video, I was able to unlock within myself authentic prosperity, expansion and unlimited opportunities from an inner space of joy and purpose.
And … I hope with all my heart that this video can impact you in the same way.
I know this subject can be such a painful and stressful one, so … if you would like any further guidance on this please let me know in the comments below.
The following two tabs change content below.

Melanie Tonia Evans
is an international narcissistic abuse recovery expert. She is an author, radio host, and founder of Quanta Freedom Healing and The Narcissistic Abuse Recovery Program. Melanie's healing and teaching methods have liberated thousands of people from the effects of narcissistic abuse world-wide.

Latest posts by Melanie Tonia Evans (see all)