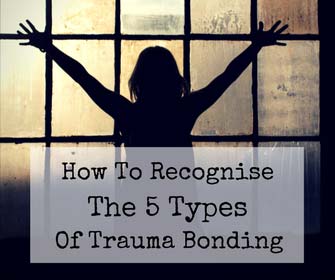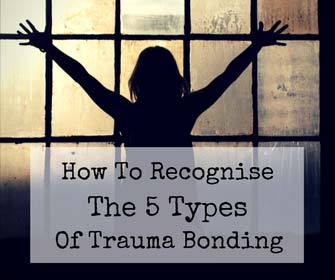 I don't think anyone could possibly have prepared themselves for the intense, inexplicable and deadly bonding experience that happens with a narcissist.
This is the thing …
You KNOW you need to stay away ….
You KNOW things aren't getting better …
Yet, it is so usual to not be able to stop yourself connecting with them again and again – attempting to get sense, or wanting to force them to be accountable … and even trying to get them to respect, care for and love you.
And maybe, even if you have been able to pull away because you know you simply can't survive any more abuse, you can't stop wanting to go back in.
Is this because you still love him or her? Is it because it's unfinished business? Or is there something far deeper and more primal and powerful going on?
I believe it is the latter and this is what this Thriver TV episode is all about – the deep, insidious, deadly ties that occur with narcissists.
Ones that don't just bind us emotionally to them – but create an almost inseparable connection throughout our entire Being – physiologically, chemically and cellularly.
And until we realise the truth of this – what is going on and how to heal from this – we may feel powerless to disconnect and have an abuse free and successful life.
In this Thriver TV episode, you will learn what these 5 types of Trauma Bonding are, how they happen and how to break truly free from them.
Do you recognise this trauma bonding within you?
I'd love you to share your experience, what you now understand and if you feel the hope that you can break free from this.
(Visited 21,425 times, 45 visits today)
The following two tabs change content below.

Melanie Tonia Evans
is an international narcissistic abuse recovery expert. She is an author, radio host, and founder of Quanta Freedom Healing and The Narcissistic Abuse Recovery Program. Melanie's healing and teaching methods have liberated thousands of people from the effects of narcissistic abuse world-wide.

Latest posts by Melanie Tonia Evans (see all)