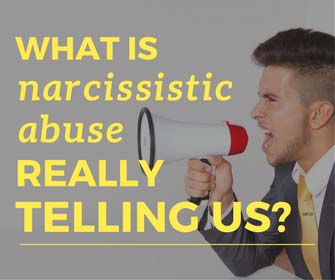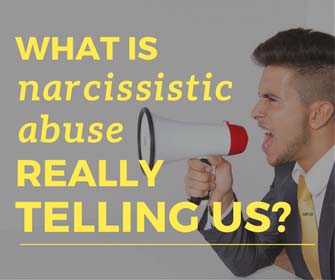 When we are in a relationship which is unconscious, the relationship doesn't improve.
Because the essential commodities of mutuality, trust, respect, integrity and harmony aren't present, and what this means is the integrity of the entire relationship is under strain and threat.
If you've been in an unconscious relationship you will relate to this:
The same issues are unresolved and come up over and over again.
Arguments begin, then gather more and more frequently and deliver even more devastating impact.
And the longer this goes on the more you can hear a voice in your head telling you "Something isn't right!"
Why does this pattern occur?
The real answer is because an awakening has not occurred yet to move from unconsciousness to consciousness.
A fast-track evolutionary experience, if we take it, is occurring with the narcissist – because narcissists trigger our deepest fears and biggest insecurities.
The evolutionary opportunity lies in this question:
Are we going to regress into our unhealed childhood traumas and hold another adult responsible for our traumas, or are we going to do what adulthood and emotional relationship health with ourselves and healthy others requires – which is take responsibility to finally heal these parts of ourselves?
In this Thriver TV episode I want to explore this question with you, explain how you can take this experience as an evolutionary opportunity and learn how to take back your Lifeforce and begin generating your True Life.
I hope you really enjoyed this episode, and that it helped you get an insight into the fact-tracked evolutionary experience that is waiting for you … and as always, I look forward to answering your questions and comments below!
(Visited 9,862 times, 20 visits today)
The following two tabs change content below.

Melanie Tonia Evans
is an international narcissistic abuse recovery expert. She is an author, radio host, and founder of Quanta Freedom Healing and The Narcissistic Abuse Recovery Program. Melanie's healing and teaching methods have liberated thousands of people from the effects of narcissistic abuse world-wide.

Latest posts by Melanie Tonia Evans (see all)