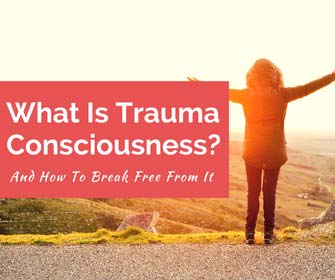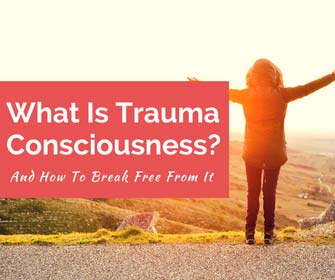 Today's video is very important … because it's all about the one simple shift that you can make that changes everything about HOW we can heal from trauma.
This Thriver TV episode is about how our body and our brain works and the connection between the two.
None of us were taught where trauma lives, how it affects our belief systems and our entire life.
Traditionally, there was also zero education about how if we don't know how to find it or address it – every attempt we make to live a life free from the terrible grip of trauma may fail.
Meaning we simply can't think in healthier or more productive ways than the trauma that is already wedged in our Being.
There is a specific link between feelings, thoughts and behavior and beliefs … and our OLD way of trying to heal ourselves and our life has been through the mind.
We have thought that the mind is the director of our life …. however, you may be shocked to realize it actually isn't, it's the follower … and to change our mind there is a deeper change that has to happen first.
It is my greatest wish that you discover in this episode why recovery, for significant trauma, has been so arduous and ineffective and HOW there are ways to heal for real instead.
I believe in this shift SO much! Because it was the shift in my healing discoveries that saved my life – literally.
I hope with all my heart that it not only saves you from trauma but also unlocks your most incredible Life and way of living possible!
The following two tabs change content below.

Melanie Tonia Evans
is an international narcissistic abuse recovery expert. She is an author, radio host, and founder of Quanta Freedom Healing and The Narcissistic Abuse Recovery Program. Melanie's healing and teaching methods have liberated thousands of people from the effects of narcissistic abuse world-wide.

Latest posts by Melanie Tonia Evans (see all)