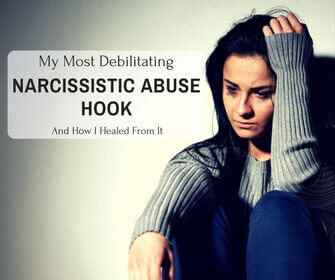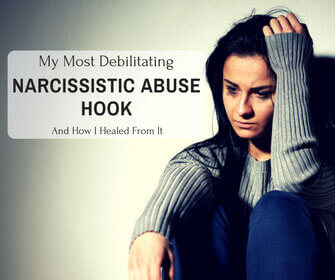 A lot of people believe I am self-assured, confident and have created a great life, and that is very true. After my Thriver Recovery from narcissistic abuse, I am blessed to be living a life that at one point I would have considered an impossibility.
But this wasn't always the case …
What I am going to share with your today, is information that I have never shared with this Community before.
I believe this, not only is this healthy for me to be authentic with you about, it may also help free you from shame and pain as well.
So … today I'm going to share something about my past, a dirty secret that I was once terribly ashamed of.
Once upon a time I didn't like people.
I really mean it.
I felt like the only way I could enjoy my life was to be a recluse and enjoy nature, spirituality, and animals and not open myself up to people because as far as I was concerned, people were dangerous, bad and not to be trusted.
The roots of this were innocent – they came about from fearing people, feeling separated from them and not belonging.
Which were feelings I had had my entire life, but the results were awful.
It meant that I was always cynical of people, and I felt alone; unable to experience the beautiful human connections that truly is our birthright to enjoy.
I felt like a fish in a fishbowl, looking through the glass, not being able to join in.
The reason why I am having this discussion with you today, is I know many people in this Community suffer from this also. And like me, many of you have felt "odd" and "different" ever since you were a child.
You may identify fully with what I am saying, but may not have known that this feeling of being separated, not fitting in, and not being safe with people is ONE of the biggest (if not THE biggest) reasons we end up enmeshed and being abused by a narcissist.
In today's Thriver TV episode you will learn WHY and HOW this is the case, as well as how I not only healed myself from narcissistic abuse but also these terrible feelings of being alone, on the outer and separated from humanity … and how I was then able to deeply connect and live, love and share myself with others.
Not long ago I would have resisted sharing parts of myself that I was once so ashamed of. Yet I now know that it is an integral part of my evolution to be completely vulnerable and open, and I hope that by doing so I can encourage and inspire you.
Do you relate to feeling different and never quite fitting in? And do you now see how this plays such a huge role in how we become involved in narcissistic abuse?
Please let me know in the comments below.
The following two tabs change content below.

Melanie Tonia Evans
is an international narcissistic abuse recovery expert. She is an author, radio host, and founder of Quanta Freedom Healing and The Narcissistic Abuse Recovery Program. Melanie's healing and teaching methods have liberated thousands of people from the effects of narcissistic abuse world-wide.

Latest posts by Melanie Tonia Evans (see all)