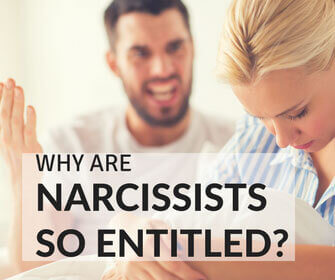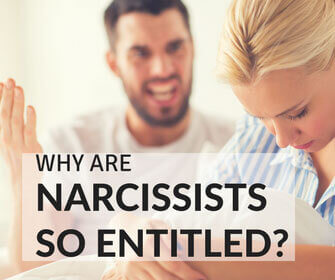 If you've been in a close relationship with a narcissist you will have experienced the heartbreak and horror or realising it is ALL about him and her.
The narcissist's demands (that must be met) are unreasonable and even unliveable.
The invasions into your life, things, thoughts, and even your emotions are incredibly violating.
The narcissist seems to truly believe that they are unique and special, and they need to be treated as such.
It's devastating to experience because you are being reduced to an object who is serving a beast – the narcissist's insatiable ego. And you are not treated as a human being with rights, needs, and emotions, let alone as an equal.
Why are narcissists SO entitled?
Is it because of feeling so superior to others? Or … is it another reason altogether?
In today's Thriver TV episode we will investigate what is really playing out for the narcissist when they act entitled, as well as what triggers them into mega-entitled episodes.
And, then we will go into what is playing out between them and us, and why are we stuck in the abuse of being with someone who believes they have license over our life, resources and even body and souls.
Within this episode, I will explain how to pull away, heal and never again play out the trauma of over-entitled abusive relationships.
I know how angry and upset I used to get at the narcissist's levels of entitlement, and how I used to try to explain basic fundaments over and over again to him. Desperately trying to get him to RESPECT me and other people. (It's exhausting to think about!)
Thank goodness that Life now, being detached and healed and clear about my own values and fundaments, is completely different.
And I know it can be for you too.
I look forward to joining with you in your comments and questions below.
The following two tabs change content below.

Melanie Tonia Evans
is an international narcissistic abuse recovery expert. She is an author, radio host, and founder of Quanta Freedom Healing and The Narcissistic Abuse Recovery Program. Melanie's healing and teaching methods have liberated thousands of people from the effects of narcissistic abuse world-wide.

Latest posts by Melanie Tonia Evans (see all)