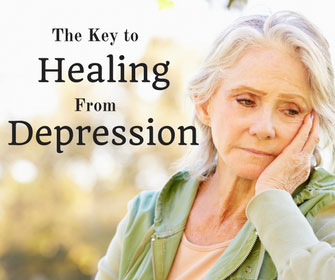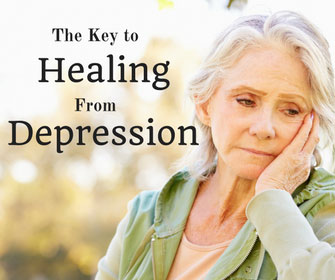 Today's Thriver TV is a very important episode, and maybe one of the most crucial I have ever produced.
The reason is that all of us, I believe, have been touched by depression in some way. Maybe we have suffered from depression ourselves or know of someone else who gets struck down by it.
What is depression and how does it affect us?
Most of us have experienced depression as overwhelming feelings of despair and helplessness and "What is the use?".
When it strikes it is excruciatingly difficult to carry out normal everyday functions. It may be so bad that we don't want to get out of bed, and maybe we lose the ability to care and look after ourselves.
In this Thriver TV episode today I will reveal to you things that you may not have realised about depression, as well as how to heal it for real …  forever …  in order to become a person living free of depression rather than battling it continuously.
Frighteningly, depression seems to be increasing, and what is great is that we recognise depression, but what isn't great is that there are all sorts of ways apparently to try to manage depression, but very few people are talking about what is REALLY causing the depression and how to treat THAT … so that people can TRULY be released from its painful grip.
I personally had suffered depression all my life – even before narcissistic abuse – and of course like so many of us horrifically during and after narcissistic abuse.
My heart goes out to you if you are still in this battle. And maybe you have felt like I did – that the depression was so terrible and so hard to overcome, that life is possibly too painful to live anymore.
However, as result of discovering what depression REALLY was, and how to address it and heal from it, I have never had depression since, and there is no battle to try to manage it.
It simply doesn't exist.
I know that this very important video has the potential to release you from your depression as well.
Therefore, today, if depression is something you have been battling, or have battled in the past, I want you to get out your notepad and pen, and make sure you are in a comfortable chair and won't be disturbed … because I am going to take you through exactly what those steps are.
I so hope that the process in this video grants you the key to turn inwards, come home to yourself and emerge up and out of depression for good, just as it has for me.
I am so looking forward to having some very important conversations with you about this below.
The following two tabs change content below.

Melanie Tonia Evans
is an international narcissistic abuse recovery expert. She is an author, radio host, and founder of Quanta Freedom Healing and The Narcissistic Abuse Recovery Program. Melanie's healing and teaching methods have liberated thousands of people from the effects of narcissistic abuse world-wide.

Latest posts by Melanie Tonia Evans (see all)