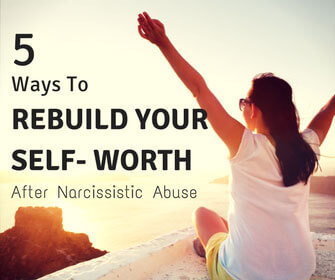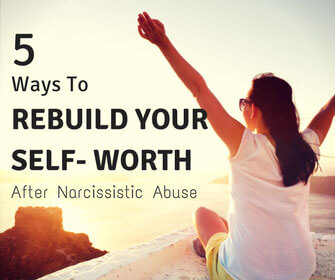 After being narcissistically abused, your self-worth is stripped. And why wouldn't it be when every insecurity, fear and inadequacy you have felt about yourself, others and life has erupted and blown up in your face?
After being narcissistically abused, not only do we doubt that we are lovable, desirable, capable or adequate, we even doubt our ability to stay vertical, survive our wounds or live as a human being on this planet, in a way that is not tormenting beyond belief.
If we thought we have had doubts about our Self before narcissistic abuse, now it has gone to unthinkable levels.
Today, in this episode, I want to grant you 5 ways that you can start rebuilding your self-worth after narcissistic abuse.
And in fact, I want all of us to do better than rebuild – because I know, believe, stand for and live the reality of building ourselves to levels that we never were at, even before narcissistic abuse.
Within this Thriver TV episode, we investigate 5 steps to healing our self and establishing a self who fully believes in her or himself.
I hope you enjoy this episode and that it is a key to grant you the TRUE formula to claim incredible self-belief.
I can't tell you the joy of truly finding my self-worth – after narcissistic abuse – that had ALWAYS been buried under piles of timidness, shame, fear and the belief that other people had more power and worth than me.
I hope with all of my heart that this video can create this process for you too!
If you'd like to learn how more about the core healing work that has helped thousands of people thriver after narcissistic abuse you can visit the Narcissistic Abuse Recovery Program page here.
And I look forward to answering your questions and comments below.
The following two tabs change content below.

Melanie Tonia Evans
is an international narcissistic abuse recovery expert. She is an author, radio host, and founder of Quanta Freedom Healing and The Narcissistic Abuse Recovery Program. Melanie's healing and teaching methods have liberated thousands of people from the effects of narcissistic abuse world-wide.

Latest posts by Melanie Tonia Evans (see all)