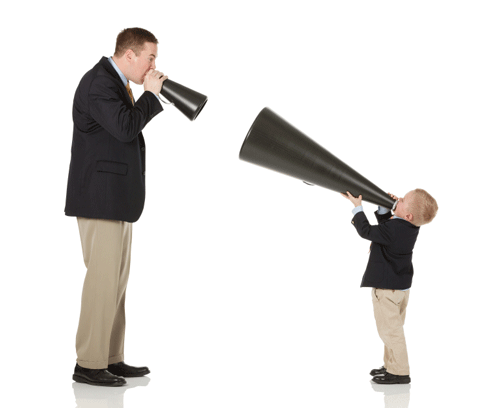 What is our Inner Child? What is our ego? Are they somehow intertwined?
I get emails from people wanting to know what the difference is … often enough that I thought it was time to do an article on this.
Maybe you too are not sure which of you is these parts, and even if there is a difference. Maybe you are not sure what these parts are, or even if they exist.
Unravelling these questions was huge for me personally – and once I cracked this simple understanding, my personal growth and inner freedom leapt ahead in leaps and bounds – and I know yours will too.
I had a conversation recently with a friend of mine. He has been doing a lot of shift work with Quanta Freedom Healing, and has found some very resistant egoic patterns.
He realised "that voice" which was piping up and saying things like "Stop being angry, you're not a nice person," or "I'm really irritated with (that person) because of (fill in the gap)," was his ego.
He said his ego was driving him crazy – because he didn't want to be an angry person, and he didn't want to experience the painful peptides of judging other people.
He asked me "Should I just make friends with my ego? Would that help shut it up and leave me alone?"
My answer was a firm "No."
I'll explain why not in this article, amongst other things ….
The Inner Child
What we need to understand is … when we get triggered by an event in our life – this always relates to some young, unhealed part within ourself.
You may think this is a gross generalisation or even a harsh, judgmental statement.
Let me explain why it isn't ….
First of all it is the young parts of ourselves that developed beliefs of conditional love. Meaning we were raised by adults who had their own woundedness (even if they had the best intentions) and brought us up with the false premise that we were loveable and acceptable for what we did or didn't do rather than instilling in us that we were loveable simply for who we are.
This meant deep subconscious parts of ourselves believed we were inherently unworthy and not acceptable, and could only be worthy IF we earned approval – and this was the case regardless of how attractive, successful, intelligent or capable we thought we were.
(In fact many attractive, successful, intelligent and capable people often strive for "excellence" to compensate for not feeling worthy.)
This created the human condition of co-dependency – the belief that we need to source our wholeness and worth from outside of ourselves. The inner emptiness and anxiety, which was the spiritual starvation of not sourcing our wholeness authentically (not feeling unconditionally loved and accepted by "existence"), meant our sense of self was precariously connected to other people's behaviour, levels of love and approval.
We may think this is "natural," but in fact that is not Who We Really Are. Our True Self stands on its own merits and is a whole system to itself, and then attracts and generates more "wholeness" with the Field of Life.
The problem is, if we are carrying wounds in our subconscious of unworthiness then we are not flowing in this healthy sourcing and we don't feel "whole". Now rather than being in control of our own generating of life, we show up in life from an inner centre of our young "unworthy" wounds.
Let's use an example we all know – a narcissist saying something horrifically degrading.
If we have young wounds of unworthiness, we have created this "person" as the source of our worthiness, and now that he or she is degrading us, we are triggered.
Why? Because our sense of identity is threatened. The young inner childhood wound of unworthiness is activated. The unconscious has just become conscious.
Our mind then follows the chemicals of the body – the powerlessness, the childhood painful regression, and our reactions will be to hook in, hand our power over ("my wellbeing is reliant on what you are or aren't doing") and fight to change the narcissist back into the person who we can source our worthiness and approval from again.
What would happen if we were healthily sourcing ourselves, and full and whole in our own inner self-identity?
We would observe the horrific degrading statement, not have a childhood wound triggered (no wound to be triggered) and we would healthily perceive that this person is not healthy, sane or pleasant to be around.
Our source of identity would not be threatened – because it would not be reliant on what this person was or wasn't doing or saying.
I fully admit I wasn't this person until I worked on my childhood wounds (I used to get horribly hooked in), and without any self-recriminations or regrets I totally know there are people naturally who as soon as the mask of the narcissist cracked and "off" behaviour began, did have a healthy sense of self, did observe with wisdom what was happening, and were anchored enough in their true sense of self that they called it quits and walked away.
I have received dozens of emails from people over the last 7 years who have informed me of exactly this…
I also know people personally (male and female) who did not engage any further once a narc's cracks appeared.
I find it very interesting when people continue to play the victim, not take responsibility for their own evolution and state "Sociopaths can fool anyone!"
People send me those articles, and they are continually posted in abuse forums, about how bad and dangerous "they" are, how powerless "we" are against them, and how everyone is susceptible.
That is a total falsity … and I am incredibly saddened that there are abuse forums who not only dismiss solutions to heal (boot them out and condemn them), but also instill their members with more pain and victimhood.
We only ever get hooked if we have a corresponding inner wound – period. And that is why when we clean up these inner wounds – just like those fortunate people who already had a healthy and solid sense of self – we no longer have any pulls, addictions or attraction. When we shore up inside, we totally disconnect from narcissists and are certainly not triggered or traumatised by them.
That is how we heal ….
Our inner child may be really unwell. Because we were in theta brainwave (especially up to 7 years of age), our inner subconscious soaked up painful beliefs like a dry sponge.
Our inner identity was established with childish emotion-based reasoning before we had the logical intelligence to accept or dismiss certain messages.
By the time we reached alpha brainwave function (logical cognitive mind) at 12 years of age – the programming was done.
Now we have an Inner Child (subconscious programming) running the show.
What this means is the aspects of our programming that are healthy beliefs are reflected back to us from life as flow, ease and success, and conversely the unhealed wounded programming we received is reflected back to us from life via pain, disappointment, loss, aggression and even abuse.
These painful events represent beliefs of being unworthy, unlovable, deserving of punishment, not being good enough, and the list goes on and on … (regardless of what the logical mind would like to declare) … and these entrenched inner beliefs may be very, very specific, such as (for example) "Men who I love leave me," "People who love me harm me," and "If I forego all of my needs and tend to everyone else's I'll be safer"… (just the tip of the iceberg) …
How was the most powerful belief systems created? By the intensity of emotional charge that was attached to them. What that means is – the most painful childhood events (that you may not remember now because you submerged them long ago) are the ones setting up your future destiny – without you realising it.
Belief systems work like this – they generate with life the evidence of the belief.
Our Inner Child Is a Living Energy
If your Inner Child feels safe, cherished, protected, loved, accepted and worthy – he or she comes out to play. As a result you feel creative, expansive, generous, loving and joyful and you absolutely know how to grant and receive flourishing in The Field. You also know how to speak up, honour yourself, be authentic and how to generate truth and wholesomeness and remove yourself from what and who isn't.
If our Inner Child feels unsafe, dismissed, rejected, abandoned and unworthy – he or she is broken and damaged, and is terrified about coming out to play, and instead will try to get our attention desperately to go and retrieve and heal him or her – so that he or she can.
The way the Inner Child does this is through screaming out in pain – which is exactly what painful triggers are, as well as intense emotional anguish. If this doesn't work, then the Inner Child manifests nervous system disorders such as severe depression, C-PTSD or agoraphobia, and then if this is not enough to get us to turn inwards to help, the Inner Child creates physical issues which could escalate to serious ones.
Our Inner Child also tries to warn us ….
He or she screams out NOT to go back to the scene of the crime, such as pick up that phone and break No Contact, NOT to drink that bottle of alcohol, NOT to get into a new relationship whilst being so needy and broken, and NOT to try to get accountability again from that person who is continually abusing you.
How many times did we know we should NOT be doing something but we did it anyway … regardless of how painful we knew the results would be?
Way too painful for the precarious state our Inner Child was already in ….
The results were terrible – always ….
So why did we do this?
One simple reason ….
Our ego…
The Ego
Our ego is NOT our Inner Child.
Our ego is the part of ourselves that has formed as a defence mechanism to avoid going inwards to heal our Inner Child.
Going back to the conversation I had with my friend.
He said "Why shouldn't I try to make friends with my ego?"
I replied "Because your ego is an imposter – it is NOT Who You Are, and its purpose is to keep you separated from healing your Inner Child and becoming an integrated and whole Self. Trying to make friends with your ego is like trying to have a genuine relationship with a narcissist. You would only be dancing with the devil."
"Ohhhh …" he said, "so how do I get my ego to shut up?"
I said "Go to the wound the ego is guarding and heal it. Then there can be no gap for your ego to get in on that topic anymore."
When my friend dropped into the pain and fear he was feeling in his solar plexus, he received the intuitive message of being five years old and feeling trapped and ganged up on. The wound was "I am a target for punishment."
When he fully claimed, felt and released that wound, opened up space and brought in the Source / God  / Life connection of being valued, supported and loved – the fear was gone, and a greater solidness instantly replaced it.
That immediately eliminated the narcissistic ego story "You're an angry person," because there was no wound left for the ego to create havoc with.
No fear, no pain and no anger – just an ability to be authentic, not be triggered, and speak up for needs and rights if necessary.
My friend has just bypassed his egoic illusions and evolved himself.
Okay, so this is the deal … when we have an inner young wound that we don't rescue, we have negative emotions bubbling up.
This is the message "Come to me, heal me!!"
Now if we ignore this message, this triggers our brain into survival programs that are fuelled by the young helplessness and powerlessness we were at the time that wound was developed.
Negativity and pain attracts more of itself. It starts a lifeforce of "darkness". This is what our ego is – it is a False Self. It is the nemesis of our True Self which is "Light."
Now what is really, really interesting is – in every seed of darkness is incredible light. In fact every seed of darkness can be brought into the light, because the true purpose of something "wrong and painful" is so that we can transmute it into "the light."
When we get the release of a contracted fearful painful inner program, we expand, we up-level. In fact that process is exactly the process to heal … it's the total formula of evolving ourselves.
And that is exactly what happens when we love ourselves enough, and make a stand for own worthiness enough to bring our painful disowned unconscious parts up into the light for their transformational healing.
However, if we don't heed the call of our Inner Child, and ignore him or her instead and allow the darkness (pain and fear) to remain, this is the gap where our ego is given full permission to rush in.
Now that we are disowned and unhealed, our energy system is prey to the ego.
The ego is a pain body.
If you were to think of a battle of "good" and "evil" – every human being has a True Self and an Ego, and where we are orientated on the "scale of darkness to light" depends on the state of our Inner Being (Inner Child / subconscious belief systems).
When the Inner Child is released, spacious, extended, empowered, joyful, safe and radiant – you are expanding out into the connection of Oneness of Source / Life / God – living as you were always intended to live – graciously, lovingly and abundantly – and sourcing self authentically.
You feel unconditionally adored, accepted and protected by Life, and you treat and maintain yourself accordingly.
When the Inner Child is contracted, fearful, self-protective, detached, despairing and damaged, you are disconnected from the field of Source / Life / God – living the illusions of darkness and separation and completely and utterly susceptible to your egoic fearful self.
You feel unloved, unacceptable and unsafe in Life, and you treat and maintain yourself accordingly.
Within every single suppressed inner wound are the energies for up-levelling, releasing, and the opening up to more and more space and incredible expansion … or the festering ignored wound causes an inward contraction around that wound, and a spiral down into more pain.
The Inner Child keeps calling out and the cries get louder, and if unattended to, inevitably there is a greater need for ways to try to manage the pain without actually solving the cause of it.
"Solutions" much as self-medicating, seeking outer distractions and relationships, or addictions to try to burn off the pain are the only avenues available.
The ego loves this, because the pain and the manifestation of pain attract more pain, and ultimately create demise.
The ego is not life, it is an anti-life.
Which Part Of You Is Causing the Drama
Many, many people feel repulsion initially toward their Inner Child and blame him or her for the issues.
"If only you weren't so needy!" "If only you had better self-esteem!"
This is one of the major reasons why people DON'T turn inwards and go to their Inner Child to heal him or her. They believe they will be horrified by what they find.
Let me tell you this – point blank.
Children are innocent!!!
When your Inner Child developed these painful inner beliefs, he or she was powerless, innocent, loving and open. He or she was a Child of Source / Life / God subjected to a world of wounded individuals, and conditional behaviour – by people and systems who knew no better.
He or she is still powerless to heal on his or her own. This child needs you. And even though this child is so damaged, disowned and terrified, he or she is still the wholesomeness granting you the messages that are trying to take you towards the Light and stop hurting yourself, but you are not listening.
These are the intuitive messages that you are rationalising away or just plain ignoring.
So who is the culprit?
Plain and simple – your ego.
This is the voice blaming and shaming, judging and creating stories of victimisation and pointing outwards away from the inner wounds to convince you that your pain has nothing to do with needing to heal your Inner Child.
This is the force that keeps you attached to and obsessing about the very person or thing that you are sustaining damage from, and this is the pain body that will tell you any "story," any "excuse" and any "justification" to think and operate in a way that will generate more and more pain in your life.
This is the force that convinces you to impulsively go for quick fixes and / or blaming, to try to relieve the pain – yet this only generates more damage in your life.
To put it metaphysically, your ego is the force that keeps you separated from Source / Life / God – and ensures you will never achieve Oneness.
In real life terms this means your ego stands between you experiencing true expansion, full flourishing, genuine unconditionally loving connections, and your highest potential and your greatest joy.
Because if you did – the ego could not exist with you.
Your ego convinces you that you need to overcome "the outer" and keeps you hooked up in the soul-destroying, impossible fight of trying to control anything that isn't you.
Your ego convinces you – only someone else can rescue you from your wounds because you don't have the capabilities (you're too worthless to achieve it).
Your ego convinces you it's someone in particular's fault that you are damaged – and this person is therefore responsible – even though no outer person can ever rescue you from yourself, let alone an unconscious individual who hasn't yet dealt with their own inner wounds.
Your ego convinces you – because of what happened to you, your life is forever broken.
Your ego is the force causing you to show up in life with defences that ensure you will hook into and be attracted to and attract everything that you don't want to experience.
Your ego ensures the very things you attempt to protect yourself from keep getting drawn into your life over and over again, and / or the only way to avoid that happening is to blame "the outside," close down, disconnect even more from life and try to escape the agony of your inner woundedness with even more painful defences of fear, shame and blame.
The absolute formula is this – The more unattended wounds you have, the more activated your ego is.
People who have the biggest egos are the people with the most disowned inner wounding.
The Truth Is …
Your Inner Child is the defenceless, innocent angel who needs your help.
He or she is your true connection to Source / Life / God.
He or she is your way home.
Your ego is the scheming, manipulative darkness which mesmerises you into doing anything BUT connecting lovingly with your Inner Child to partner and parent him or her.
You may have thought you had to overcome "the outside."
It's time to wake up from the trance … because you only ever had to up-level yourself.
And once you do all of Life in your experience will reflect that.
Which Voice Is Which?
So how do we know what the pain is? Is it our Inner Child calling out for help, or is it an egoic mind "story?"
I receive emails from people in the throes of egoic mind issues often – I always know when they are, simply from reading the first two lines.
Here's an example of one of these emails ….
"Hi Melanie,
I really can't take it anymore. Tonight he called me an (adjective, adjective fat cow) … I have told him a thousand times not to speak to me like that, but it never stops. I talked to his mother about how he was treating me, and she told me I was the issue in the marriage because of the way I treat him. I feel like I am losing my mind, last week not only did he abuse my son, he also told my son I was the person putting him down and not supporting my son, and my son believes him …."
Generally I don't even get this far reading emails … because it doesn't serve me to and it doesn't serve the person either – because this is peptide addiction and severe victimisation (ego) at its worst – it is powerlessness – and it is MILES away from the REAL solution.
Years ago I tried to reason with this – I used to try to logically combat the victimisation with answers, and after discovering the true healing processes I realised how incredible futile it is to even attempt it, and I'll explain EXACTLY why.
When an unhealed wound is being defended by the egoic mind – the brain is ONLY operating within the range of the traumatised peptides. The brain follows the body ALWAYS ….
So me trying to address the brain to get a shift in the body out of peptide addiction is POINTLESS – it is in fact impossible ….
Let's call this lady Michelle. No matter what I say to her, dealing with this on a head level would not make one scrap of difference even if my logical response had all the wisdom of the Dalai Lama – because Michelle can't hear or comprehend ANYTHING other than trauma.
Her brain is on high range beta brain wave, which is fight, flee and survival. Access to peace, wisdom, solutions and connections to the miracles and support of life is completely snapped off – that part of her brain is not available.
Michelle is out on the raw and ragged edge, disconnected from her Inner Child and any solutions. I can't help her – NOTHING can help her out there. Her egoic mind has her all to itself exactly where it wants her … hostage in the pain and NOT going inside to the true solutions.
This was my email response to Michelle …
"Hi Michelle, I know you are hurting profoundly. You are not going to get any answers or any solutions this way – by obsessing about it, or trying to get your mind to deal with it or trying to get me to join you in that.
You are right on the edge of being able to release something very young and painful, that's been negatively affecting you for your whole life – the relief is going to be incredible once you do, and that painful pattern can be gone forever if you do what I tell you to do.
Remember what hurts the most creates the biggest release and growth when shifted, and this one has triggered you hugely – so it's going to be incredible.
ALL you need to do is – take 'what is hurting' to Module (NARP), drop deeply into it, follow the process and shift it ….
Do as many shifts as you need to do until you get the pain down to at least a out of 10 and then come back to me and tell me what you discovered."
This was Michelle's email two days later ….
"Dear Melanie,
Over the last two days I did six shifts on this – it was so huge. I can't believe it – what came up was what happened when my father left us, and my mother who you know is a narcissist turned around to me at  years of age, and told me 'He would never have left us if you hadn't been such an ugly, bad girl….'
I can't tell you how free I feel now. When I connected back to love and approval from the higher source in the last shift the relief was indescribable.
I have no pain on this now, and I can see so clearly now how my whole life I have been attracting and playing out everyone's scapegoat – not just in my marriage, but in so many areas of my life. I feel released from this – and I am so much more detached from him now – I am going to find a rental place this week. I am going to move out.
I can't thank you enough, I know I am healing, I know I am getting well – I know soon I will be free. Thank you for making me face me – words can't describe how grateful I am for this journey.
Lots of love xxx Michelle"
The simple truth is this – in the woundedness Michelle's egoic mind was generating more of the wound, and causing her to show up in ways that exasperated the wound.
As the victim of her wound in the Field of Life she could only and would only create results of more victimisation … and then of COURSE blame him and try to force him to stop the pain of her wounds.
This is what our ego does, it looks to the outside generating more with the messenger of the pain, and refuses to get the message.
The truth is we don't know the difference between the Inner Child and egoic voice unless we go to our Inner Child and bypass our ego. When we go to our Inner Child, and if we are prepared to listen we get the truth.
So how do we do that?
We refuse to think up stories, and we take our attention into our body to open up to our Inner Child instead.
This is the simple formula – your ego is in your head, and your Inner Child is inside you.
This is the most powerful statement and orientation in life to bypass the ego and go directly to your Inner Child.
"That trigger (or consistent feeling) of emotional pain is an unhealed part within me."
Immediately you are focused inwards.
Your ego has no leverage when you do that.
Your ego can't drag you out and away from your body, can't start disowning you or someone else, and can't think up thoughts of shame, blame and unworthiness towards yourself or anyone else.
In other words your ego can't create painful distractions, or use the trigger to escalate and create more pain.
Now when you get really oriented in your own evolution (far removed from egoic judgment and the beating up of yourself or others) you switch into fascination and internal investigator mode.
And it's joyous – because you have lived the results enough to realise every time your Inner Child calls out to you (makes the painful unconscious conscious) and you go to the wound, find it, release it and open up space and connect through that space with  Source / Life / God on that topic, you receive incredible relief from the previous pain and joyous expansion as the replacement.
You have just expanded into more connection with Oneness, and Source pouring through you to flourish, nourish and expand you, and you have just extended more of that out into The Field which affects everything you have contact with.
Your ego just got kicked to the curb.
Darkness cannot survive in the face of blinding light ….
In fact every time you transform wounded parts of yourself, you bring in more, and more and more light.
Yep, that's right – your ego dissolves.
Now of course there may be a real life action to take. So how do you know if you are acting from a healthy inner stance or a wounded egoic defence?
Simple … don't approach anything in your life from a position of fear or pain – because if you do, it is always a wounded centre that your ego is playing with.
If you are operating from calm, peaceful emotions – you have a solid sense of self on this topic.
You will speak up healthily, honour yourself, not hand power over, and not have your identity wrapped up in needing particular outcomes.
As a result you are connected to Source / Life / God, you are sourcing power authentically and all of Life is positioned (co-flourishing with you) to grant you more of yourself – namely wholesomeness and solidness.
Your connection to The Field grants you complimentary access to the right ideas, the right people and the fortuitous synchronicities which support Who You Really Are.
It is a total illusion that doingness creates results.
It is your beingness that does.
Michelle's true solution is the same for everyone – period. Stop looking at "what is happening" through the egoic mind, and instead go inside to "why this is happening" – (Thank you Jess for this expression I love it!), go to the wound inside and release it ….
Narcissists are NOT the healers of our wounds – they are the MESSENGERS of them.
You are your own saviour ….
So what does personal evolution look like?
It looks like a healthy, open, radiant Inner Child freed from the inner wounds, fully connecting to Source and being filled with light and then extending that out into The Field.
It looks like a being who realises how the energetic game of life really operates and understands the gift of the unconscious becoming conscious, and how "pain" is our greatest deliverer to the light – if we choose it to be.
What does the evolution of our world look like?
One person at a time doing that ….
Which of course means yourself ….
Because you are the only person who can ….
I hope this has helped shed some light on this tricky topic! Please leave your questions and comments in the section below. I do my best to respond to all of them.
The following two tabs change content below.

Melanie Tonia Evans
is an international narcissistic abuse recovery expert. She is an author, radio host, and founder of Quanta Freedom Healing and The Narcissistic Abuse Recovery Program. Melanie's healing and teaching methods have liberated thousands of people from the effects of narcissistic abuse world-wide.

Latest posts by Melanie Tonia Evans (see all)