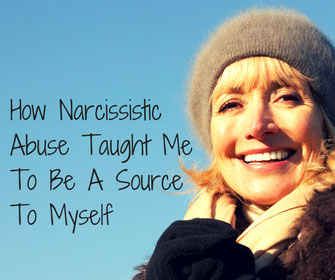 I talk in the Community, a lot, about how important it is to become a source to ourselves, so that we can stop handing power over to narcissists – False Selves. And, also, so that we become powerful creators of our own lives, without dependence on anyone else to provide it for us.
And then I realised – I had never done a Thriver TV episode specifically on this!
In today's video, I am going to be addressing the four key elements of self: self-love, self-approval, security and survival and how you can identify if you are deficient in some or all of these areas.
Personally, before recovering from narcissistic abuse, despite appearing outwardly that I had my life together, I was a complete disaster in all of these areas.
And the crazy thing was because I had never known any different – until narcissistic abuse and my inner healing work with Quanta Freedom Healing – it had never occurred to me. I had simply been operating as my "normal".
How is it that our natural sense of self-love, self-acceptance, and feeling secure enough inside to be able to generate our own security and survive was compromised?
What painful states does this bring? If we haven't healed these commodities yet, how do we unconsciously try to feel whole in these areas? What is it specifically that we need to do to be able to heal and shore up these areas within us?
In today's video, I share with you how I used to be deficient in ALL of these areas, why this was, and how I was able to harness the powerful lessons of narcissistic abuse so that I was able to evolve into a powerful source to myself.
P.S. It is my deepest wish that if you are struggling with any of these commodities, that there are some powerful takeaways to help you breakthrough into becoming a radiant, joyful and powerful human being.
I look forward to answering your comments and questions below.
The following two tabs change content below.

Melanie Tonia Evans
is an international narcissistic abuse recovery expert. She is an author, radio host, and founder of Quanta Freedom Healing and The Narcissistic Abuse Recovery Program. Melanie's healing and teaching methods have liberated thousands of people from the effects of narcissistic abuse world-wide.

Latest posts by Melanie Tonia Evans (see all)