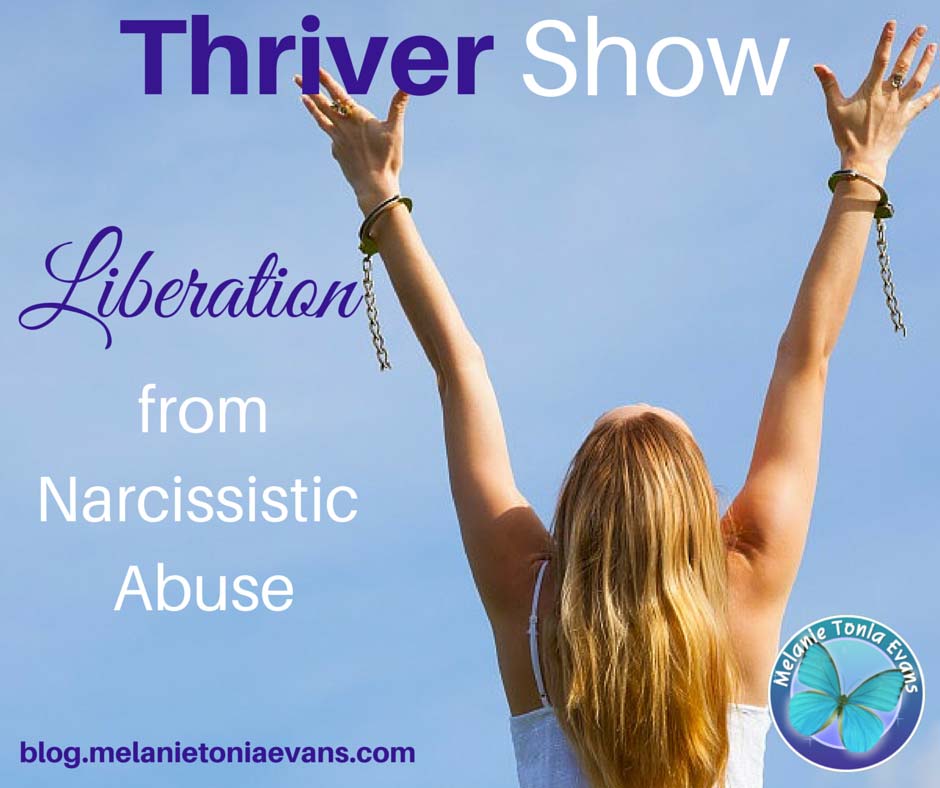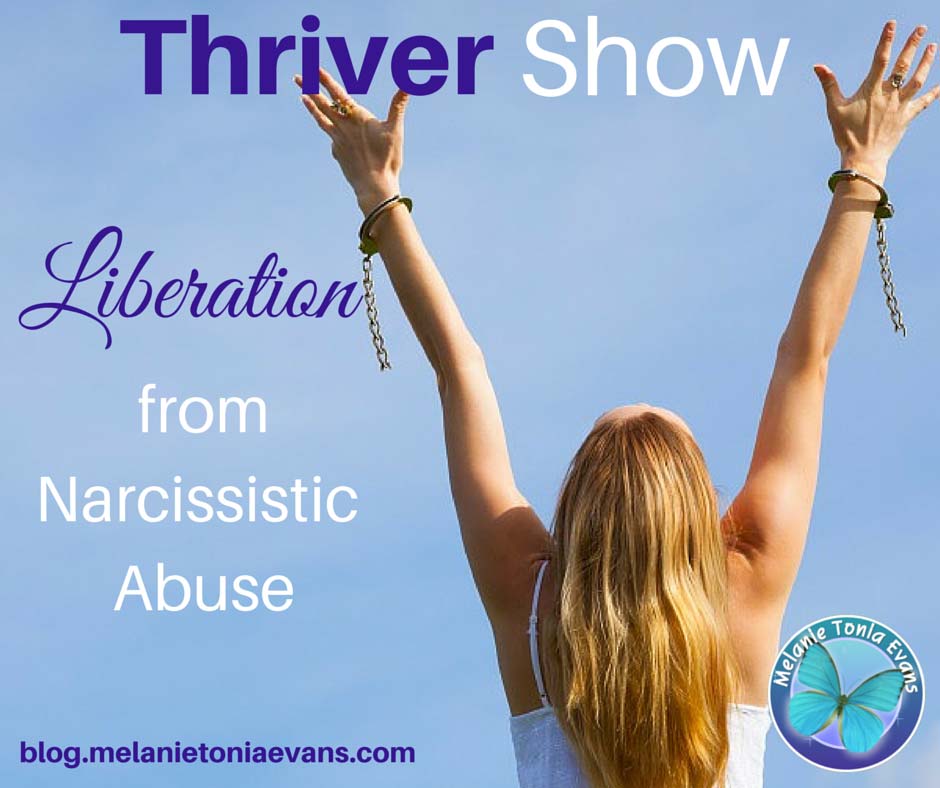 This is one of the CRAZIEST interviews I have ever done regarding narc abuse. It is about how we can be narc abused – even when NOT in a relationship with a narc…
This story is astounding – and you will really relate to it if you ever thought a) I am going crazy, and b) I feel so embarrassed and ridiculous because of what is happening to me.
What's also incredible about this story is that it has the most GORGEOUS magic romantic fairy-tale ending…
And not the 'made up' kind!!!!
I don't want to give it away – so please click the play button above or you can read the transcript of the show below.
Jess could you please share your narcissistic abuse story?
The first time I ever laid eyes on the narcissist, I was in college and he was working as an assistant in my dorm. I would often walk by him and was immediately drawn to him, I found myself ridiculously attracted to him in a weird way that was much more than physical, and for some reason I felt we had a connection immediately.
I was so drawn to this man and eventually I got up the courage to talk to him via a new social media site that was popular on campus at the time. We had so many conversations on the internet, it was like I wasn't afraid to be myself, because the computer hid my self-consciousness.
We often chatted through the night, with the help of AOL Instant Messenger. I started having feelings for him immediately, ignoring the many red flags that started popping up soon after we started chatting.
What were these red flags you noticed whilst chatting on-line with him Jessica?
He was very cocky, and judgemental of others, even his own family and friends. He acted as though everyone was below him. He was very controlling and often refused to let me hang up the phone or turn off my computer and go to sleep, and he would constantly pick fights with me or get angry with me over things I did, to the point where I was walking on eggshells so as to not set him off.
He also often asked me to send him racy photos of myself even though I refused repeatedly, saying if I cared about him I would do it.
Whenever I would see the N around campus I would get ignored by him, which would tear my heart apart on a daily basis. When I got back to my dorm, there would be messages from him, asking how my day was, and stating that he was thinking about me.
This was so confusing considering he had walked past me without saying 'hello' 5 minutes before.
When I would ask him why he wouldn't say 'hi' to me or talk to me around campus, he told me he wanted to keep our relationship private for the time being, and see what happened before we took it any further.
Even though this didn't feel 'right', I continued this relationship with him. seeing him daily yet being ignored, and chatting with him throughout the night.
How were you feeling and what effect did this have on you?
My grades started to slip, as did my relationships with my friends and roommates. I wouldn't spend time with them at night after classes were over; instead I would stay in my room and chat with him the whole night, sleep depriving myself.
During the day we would text message all day long. I would often ignore the people around me and many of my life experiences, as I became more and more obsessed with the weird relationship I was having with him.
I would beg for a chance at a real relationship with him, and he would put me down and lead me on repeatedly. I was hooked into the hope, and the way he would 'make me feel' with this hope, rather than the reality that was actually happening.
I started becoming angry at him and decided to explore other options, and ended up dating a few guys. But the narc was always in the back of my mind which always caused these "rebound" relationships to fail
What depth did this 'relationship' go to, and how long did it last Jessica?
I felt like I genuinely and deeply loved this man who would literally not give me the time of day. There were a couple of times I ran into him at local bars, and he would talk to me. Both times he ignored me the next day when I wanted to talk to him about the night before.
I was often given the silent treatment, sometimes for weeks at a time, where he wouldn't even talk with me on-line or by cell phone, and my heart was breaking with every passing day of not hearing from him, or when I reached out to him and didn't get any response back.
My life was a whirlwind of being lead on and discarded, over and over. I was always there for him. He knew whenever he wanted to start the game again, all he would have to do is shoot me a text message and I would be right back in again.
This vicious cycle lasted 7 years.
We were never in an actual relationship, and aside from the few times I ran into him, all our communication was via the internet or cell phone.
True to narcissistic fashion – he blamed you for the 'reasons' he would not connect didn't he?
I was always blamed for why he wouldn't connect. I was told I was untrustworthy, that I deserved the treatment that I was given for dating other guys, and if I cared about him I could prove myself by agreeing to do sexual acts I wasn't comfortable doing. Because I refused to do these things he asked me to do, I wasn't "worthy" to him. He also had nothing but negative things to say about my appearance, my sense of humor, my personality, and even my vocabulary.
What was happening in your life at this point?
I was very depressed, and heartbroken, and I started drinking heavily, which caused my work to suffer and almost got me fired from my first job after college.
Things got so bad that every day all I cared about was the beer I was going to drink that night. I would drink until I would pass out, because it would mean I didn't have to think about him or the pain I was feeling.
I became promiscuous, as "revenge" for the way he made me feel, and I started sleeping with whoever would give me attention, and then I would always feel shameful and worse afterwards. The narcissist would often tell me I was every bad name in the book, and that nobody would ever love me, because I was worthless and unworthy.
He would pry and dig for me to talk about my painful past, and he would tell me that if we were ever going to be together I needed to open up to him. He wanted to know everything about me and where I came from. As painful as it was, I spilled all my deepest pains – which he would later use against me. This included my mother's relationship with me. He told me that even my own mother didn't care about me.
He would then tell me that only HE cared about me, and if I wasn't such a (insert derogatory term for a female here) that we would be together, but it was my fault that we weren't because I ruined it.
When I talked about things I liked, he would always put them down – they were stupid, that TV show was stupid, that song was stupid, that food was disgusting. Nothing positive came out of this man's mouth – nothing positive about his family or friends, and absolutely nothing positive about his past relationships.
I made it my personal goal to gain this man's approval. Everything I did I ran by him, eager to finally win his love and acceptance of me… It never happened.
The only thing I wanted in the world was for him to really want me. He told me he could do much better than me – but for me, there was absolutely no-one better than him.
I was so brainwashed that I agreed with him.
I tried so hard to be everything he wanted me to be, but the bar was always raised higher, and my life turned into a constant leaping for something that I would never reach.
You did have a stable, supportive 'angel' in your life. Who was this person?
Throughout this entire experience there was one solid human in my life, one person who stood by me through everything. He was a friend of mine since the age of 12, who I dated in high school. We remained very good friends throughout this entire relationship.
He was my shoulder to cry on, my person to depend on, and the person I leaned on through good times and bad.
The only times that I felt anything good was when I was with him. His sense of humor was identical to mine, and the amount of fun we had together made me forget, temporarily, the enormous amount of pain that I felt in my heart every day.
After some time, when I was pulling away from the narcissist and starting to feel clear again, my feelings for my friend started to come back, and we soon started dating again. After some time, I realized that he was the man I wanted to spend my life with, and we got engaged.
But there was still more to go with the narcissist…
Yes! Once the narc caught wind that I was happy again, he made a play for me. It wasn't long before I was sucked back in, balancing a relationship with my fiancé and a "friendship" with the narc.
I wasn't going to sacrifice my relationship with my fiancé for the narc, but I cared about the narc enough to want him to be part of my life. I thought of him as the best friend I had ever had, and the thought of him not being in my life was not something I could picture. The truth was I was still really hooked by him.
The narc often "teased" me by making plans with me to hang out, and then cancelling on me at the last minute, and then blaming me for the reason why.
He told me all the reasons why I was not good enough to spend time with him.
The official DISCARD started when the narc and I were amidst making plans to meet, and he randomly picked a fight with me and told me that he wasn't going to hang out with me ever.
He stopped answering my text messages for 4 months. I was so hooked that I begged him for closure. I begged him to talk to me. I apologized, I called him crying my eyes out, and leaving tear filled voicemails apologizing for everything I had done wrong.
I begging him "Please talk to me!" I exclaimed that what he was doing was cruel and it was unbelievable how much pain I was in.
Every phone call, text message, and email in that 4 months went unanswered.
You were suffering the intense withdrawals of the addiction – how did that feel?
Those 4 months almost killed me. I was an absolute mental case, and I wanted to die. I dreaded being alone with my thoughts, and was very distant with my fiancé, friends, and everybody that was in my life.
I remember sobbing to myself on a daily basis. I was extremely depressed and went to the doctor to beg him to put me on something to make me feel better. I was prescribed an anti-depressant and 2 anxiety medications.
I felt crazy. How on earth could someone who I didn't even have an actual relationship with make me feel so terrible? I was so empty inside, and I was embarrassed to seek the professional help that I so desperately needed.
I began searching for forums and found a site that was a forum for emotional abuse victims. I began posting on that forum, but felt that nobody really understood what I was going through.
When I would have a good day, I would post about it and was immediately followed by comments from other members saying that feeling good was hopeless and it was going to take me many years to recover.
Seeing all these people posting about how destroyed they still were over their abusers, even years and decades later, made me feel worse.
I couldn't believe that this was my fate, and I was desperate to find another way out.
How did life start turning around for you Jessica?
One day a girl posted one of your youtube videos Melanie on the forum, and I watched it.
I JUST KNEW that this was the answer I was looking for. I had never heard of narcissistic abuse and when I saw it all in front of me on your video it was like a huge weight had been lifted.
Everything I heard in that video could have come out of my own mouth.
Immediately I began researching you Melanie and reading all your articles. I listened to your radio shows, and soon after I purchased the Narcissistic Abuse Recovery Program.
I knew that the only thing I really had to face was the dreaded act of NO CONTACT, my biggest hurdle. In the meantime the narcissist decided it was time to try to weasel his way back into my life, and although I allowed him to do so, I was working NARP at the same time and felt much more confident and much less attached to him.
I knew that i would soon find the strength to go No Contact, and finally, in March of 2013, after 7 years of pure hell, because I had got so much stronger inside myself, I made the definite decision to go completely cold turkey No Contact once and for all.
Because of the Quanta Freedom Healings and the education I received from NARP, I was ready to face the peptide addiction that I had felt powerless against previously.
I knew it was going to be the most difficult thing I had ever done, but I knew that it was something I had to do. I wanted my life back. I wanted my sparkle back. I wanted to be a good wife to my soon to be husband, the one person in life who loved me unconditionally, and who stuck by me through my discard, depression, and the living emotional hell I was facing every day.
What happened when you did go No Contact and fully focused on healing your inner wounds?
The first few weeks of No Contact were exactly what I imagined they would be. I was often in so much pain that I couldn't get out of bed.
I working NARP on a daily basis. Module after module I could feel the pain and fear leaving my body – the pain and fear that I realised had been inside my body since childhood, way, way before the narcissist, all connected in with the pain I had felt with the narcissist – and I started to feel better and better.
As the pain left my body, peaceful thoughts came as well. Clarity was coming to me solidly now, with strict No Contact and the NARP Program I was amazed at my immediate results.
I was so amazed that I wanted to share the results with the other people in the emotional abuse forum. These people were NOT as welcoming as I thought they would be.
I was criticized, called "insensitive" and was asked to leave the forum by moderators for suggesting that the members look inside THEMSELVES for the reasons WHY the narc was brought into their lives, instead of sharing war stories.
What were the reasons regarding the narcissist coming into your life Jessica that you began to understand?
I began to understand that the narcissist was brought into my life to heal me from my past, my co-dependency, and especially my relationship with my mother.
NARP led me to that understanding and healing.
I had never felt good enough for anybody because my mother made me feel that way.
My mother was detached, critical, damaged and unavailable. She had been through a relationship with a narcissist herself. My sister from that relationship was the child my mother very much favoured. As a child I felt over-weight, unattractive and picked on by my mother.
My father (another man) was an alcoholic. He had married a woman, who would not let me stay inside their home. If I visited I was only allowed to interact from the back yard, and I felt like an animal.
The only attention I had from my father was on his terms. I clung to any attention he gave me, and I wanted him to take me in order to escape from my mother, but he never did.
What I understood and deeply healed through my NARP Thriver journey was –  the narcissist was brought to me PERFECTLY to reflect the wounds I already carried, to make me hit rock bottom, to look inside myself and to realize that I WAS and COULD BECOME everything that I longed to be.
To know: I AM love, I AM peace, I AM clarity, I AM happiness.
When I released all the pain and fear that was stuck in my body – all the fear, pain and unworthiness of my childhood – I was able to know, feel and claim the truth of myself.
It became the natural state of myself – that I had never been able to feel and know before.
Jessica, you were as committed as the most successful of Thrivers truly are. What did this commitment to yourself look like?
Day after day I worked the NARP Program, and I continued to meditate and journal.
I started a private blog for myself to write in whenever I was feeling "off" and was unable to do a Module. I had learnt how NOT to go into my head and try to analyse (fight against) the pain – knowing this just gave my ego a chance to beat me up – so I would get the feelings out, embrace them (accept them) and then get to a Module to release the pain of my body as soon as possible afterwards.
I kept a small notebook in my purse at all times for the same reason, writing my feelings out and embracing them was more powerful and effective for me than any forum could ever be, and that followed by a healing shift in a NARP Module, just kept clearing my pain, and false beliefs about myself and my life up and out one by one.
It didn't take long before I felt well enough to go off the medication I was prescribed, and I felt even more wonderful and free without it.
I easily found the strength to block the narcissist's phone number, Facebook profile, email address, Twitter, and everything else he could possibly use to contact me.
Because of the healings I had no urge, connection or pull towards him any more – and no anger, pain or resentment whatsoever. I just had a total appreciation for the gift he had brought in to my life – by taking me to the healing FINALLY of my inner wounds.
You found something 'greater than yourself' through this journey Jessica – what was that like?
I soon found and began to embrace the spirituality I had lacked my entire life.
I used to mock people who were 'spiritual' and connected to a 'higher power', but inside I was extremely jealous of them for being able to have the peace they seemed to have.
Through doing the Quanta freedom Healing Modules in NARP, I FELT connected with Source for the first time in my life. I KNEW what I had been searching for my entire life was FINALLY here, and it all came to me in such a short space of time through doing the NARP work.
How do you view you narcissistic abuse experience now?
My narc experience happened for a reason. It was a gift. It gave me the gift of Source. It gave me the gift of myself.  When I realized this, tears began streaming down my face and for the first time in my life, I felt whole.
I will never, ever forget that day or that feeling. It is the single greatest feeling I have ever experienced. When the connection happened – it just happened in a particular healing Module – it was like a switch got flicked.
I felt full, like my color came back. It was like the scene in Wizard of Oz where it switches from black and white to technicolor. It was pure joy, bliss, love, and alignment.
Day by day, even now, my strength became greater and greater, and my life and emotions better and better.
I got married in October of 2013, after 7 months of No Contact. My husband is the greatest person I have ever known. I am so lucky to have found such a loving, supportive, and mentally healthy partner who loves me for everything I am, who would stick by me through the literal darkest time in my life.
I adore him, and he adores me. This is real love.
When I wrote this information for this radio show, that actual day marked my 1 year anniversary of beginning the NARP program.
Now as I do this radio show I have gone 1 year No Contact – the joy of that brings tears to my eyes again. I am so grateful and so happy words can't describe.
Looking back, I am so amazed and proud of myself for how far I came, after feeling so destroyed, so addicted, so powerless, so worthless and so seriously ill.
I am so thankful to you Mel and the NARP recovery community for being such an amazing group of supportive people.
I was so far gone into narcissistic abuse that I believe that if I can recover from narc abuse by committing to the NARP Program, the way I did, then ANYONE can.
I have literally gone from the lowest of lows to the highest of highs, and I SO PROMISE you that life as a Thriver after narcissistic abuse is a thousand times better than it was even before narcissistic abuse – IF you go to and HEAL your inner wounds.
What advice would you give to someone who is listening to this radio show who has been narcissistically abused?
Just DO NARP! Your life and soul and entire existence is worth it – not just to survive, but to become REALLY who you are meant to be.
Don't keep struggling on trying to beat this pain – PLEASE take the path I did, and just do NARP!
I shudder to think where my life would be now if I hadn't!
Thank You For Listening to the Show!
If you have any questions for myself or Jessica please leave them in the comments below and we will do our best to respond to all of them.
And If you are interested in becoming a member of the NARP community like Jessica you can find all the details here.
The following two tabs change content below.

Melanie Tonia Evans
is an international narcissistic abuse recovery expert. She is an author, radio host, and founder of Quanta Freedom Healing and The Narcissistic Abuse Recovery Program. Melanie's healing and teaching methods have liberated thousands of people from the effects of narcissistic abuse world-wide.

Latest posts by Melanie Tonia Evans (see all)