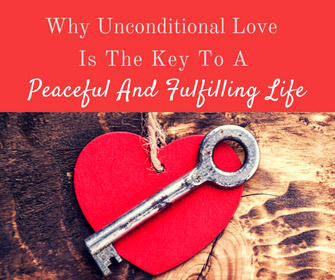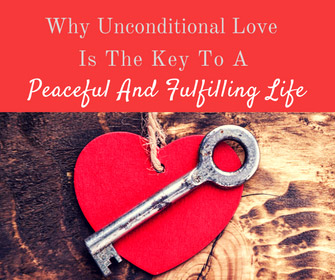 I've been looking forward to covering this topic for some time, because there is much debate about the following question.
What is unconditional love?
Does it mean we give and give and give to others even when it hurts us?
Does it mean that we give with no need for return?
I believe knowing the answers to these questions is vital, because understanding exactly what unconditional love is and how to apply it to yourself and others has the power to not just heal yourself, but heal the entire world.
I passionately wanted to sort out this confusion, and in this Thriver TV episode we take a deep dive into peeling back what we may have thought unconditional love was, what I believe in my humble opinion it really is, and how our previous models of love are false premises that aren't unconditional love at all and don't work.
The reason being is these old models are damaging to our Inner Identities as well as the people we may be practicing it with. They are also intensely damaging within homes, societies, race to race, religion to religion and country to country.
In fact, our world is in the state it is because of them.
You may understand in this video some things we were not taught to deeply think about before … how the versions of love that we were taught brought forth an inauthentic self needing to maladapt in order to try to get love, rather than knowing how to be it and generate it.
So … how does the the Quantum Model of unconditional love generate health, power and truth for all concerned, and how it is key for all of us to have healthy and happy relationships with ourselves, others and life?
I would love you to deeply feel into what I have shared with you … then close your eyes and imagine how this will shift you into freedom, love and wholesomeness.
Do you sense how one person at time we could all come out of the darkness, take our lives back and move into True Love?
I look forward to sharing a conversation with you about Unconditional Love below.
The following two tabs change content below.

Melanie Tonia Evans
is an international narcissistic abuse recovery expert. She is an author, radio host, and founder of Quanta Freedom Healing and The Narcissistic Abuse Recovery Program. Melanie's healing and teaching methods have liberated thousands of people from the effects of narcissistic abuse world-wide.

Latest posts by Melanie Tonia Evans (see all)