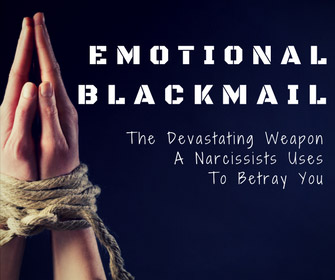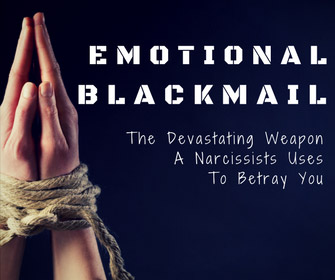 Today's episode is about a tragic situation you may have, or may still be dealing with, as a result of getting involved with a narcissist …
When they turn the tables and use your sensitive information against you.
At first we did not realize that a narcissist is like the CIA building a dossier of information on us.
We simply thought their attentiveness and attention was about genuine affection … but the truth is it was about something much more sinister.
It was about being able to use pertinent confidential information against us.
All narcissists live by this moto "Know thy enemy" …
And we didn't realise being this close to the narcissist meant we were always potentially the enemy – someone who needed to have something held against them to execute a "shut down" if necessary.
Sensitive private information is a very effective way to do this.
It's at times like this we come face to face with the disastrous truth about narcissists – that they are capable of tossing anyone under a bus, including their supposed nearest and dearest, in order to fulfil their own narcissistic agendas.
This has got to be one of the biggest human betrayals of all time – opening your heart and soul enough to trust someone with deeply personal information and then to have it maliciously thrown back in your face
How do we recover from this?
How do we scrape our chins, hearts and souls off the floor when everything comes crashing down as a result of the narcissist using our most private information as weapons against us?
In this video I am going to show you exactly how to get up, recover, move on and render the narcissist powerless against you, despite their threats, so that you will never be in that position again.
I'll never forget the shift I experienced, when rather than keep buying into my supposed "relationship disaster patterns" I got totally clear that the person throwing this in my face was in fact the pure evidence of why NO MORE painful, abusive relationships needed to be my new pattern!
I look forward to sharing in your conversation and answering your questions on this topic.
The following two tabs change content below.

Melanie Tonia Evans
is an international narcissistic abuse recovery expert. She is an author, radio host, and founder of Quanta Freedom Healing and The Narcissistic Abuse Recovery Program. Melanie's healing and teaching methods have liberated thousands of people from the effects of narcissistic abuse world-wide.

Latest posts by Melanie Tonia Evans (see all)