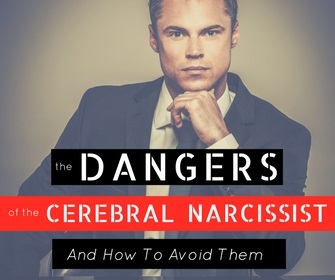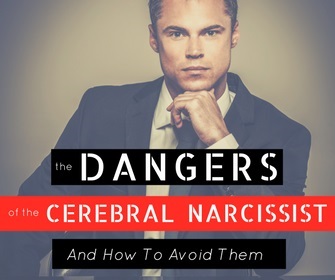 Today I want to talk to you about cerebral narcissists – the high-functioning variety.
In many ways an intelligent, successful, high-functioning narcissist may be among the most dangerous of all, because they are hard to detect.
This person may literally hide their personality disorder, from the world at large, for their entire life.
A high-functioning cerebral narcissist is very, very skilled at fitting in, getting people to like them, trust them, follow their orders and admire them. They are energetic, purpose drive and highly articulate and they are often in high positions of power.
Society congratulates success. In the corporate world, competitiveness and even exhibiting ruthlessness to succeed, is often acceptable behaviour.
Many, many people within the Community have been in relationship with narcissists who at some level are successful. Narcissists can be huge performers in their professional field, or a sporting capacity or something that is recognised by others, because this is a wonderful way to receive narcissistic supply.
My heart goes out to those of you who feel alone, and think you are going crazy in trying to separate, disengage from, heal and receive support in your recovery from this type of narcissist.
And, it is my greatest wish that this video will validate you, help you know that you are not crazy or alone, and grant you the inspiration and the strength to take a huge leap forward in your healing and the creation of the life that you do deserve
Please know, I totally understand what it is to be connected to an intelligent, charming individual who had everyone wrapped around their little finger – professionally and even socially.
Narcissist number 1 in my life committed unthinkable acts with deception and money to accumulate power.
And I felt sooooo alone…
But it doesn't have to be that way for you … because now we have this incredible community – a supportive army of Thrivers to help support you – until you find your feet and start generating your amazing True Life.
I look forward to answering your comments and questions below.
The following two tabs change content below.

Melanie Tonia Evans
is an international narcissistic abuse recovery expert. She is an author, radio host, and founder of Quanta Freedom Healing and The Narcissistic Abuse Recovery Program. Melanie's healing and teaching methods have liberated thousands of people from the effects of narcissistic abuse world-wide.

Latest posts by Melanie Tonia Evans (see all)