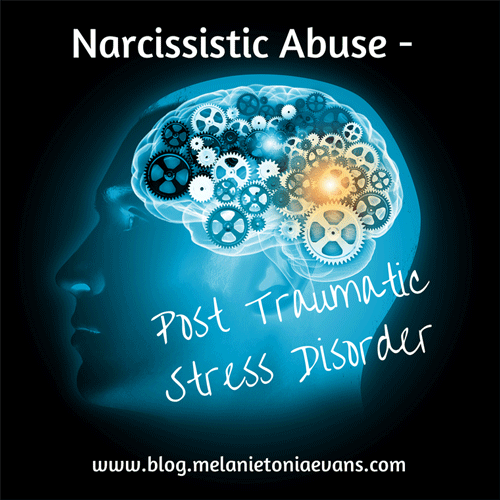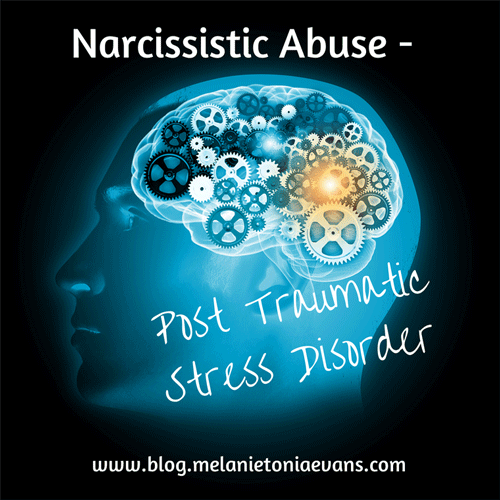 Leading up to this week's article – I had so much on…and the inspiration hadn't struck me yet regarding what to write.
I asked the Facebook Community for their thoughts, and before long there were many responses and replies.
If you would like to join in on these discussions, you can join my Facebook page here. 
The topics requested ranged from trusting your intuition, co-dependency, boundaries, recovery, narcissists in the workplace and more.
There were also lots of people asking questions about the narcissist – why they do what they do, why they are still acting out, hoovering etc. and more.
Reading these posts, my stomach started to churn. Those old feelings I feel when I know people are struggling in powerlessness – when their energy is focused on the narcissist, and NOT their own healing and development.
I totally emphasise, I understand it, I used to be there. I know what it is like to be helpless and feel powerless, and be stuck like a deer in the headlights thinking you have to learn all about your enemy in order to survive.
I know how horrible that place is … because the issue is: when you ARE stuck in fear, pain, trauma and survival, you have no POWER to create your life.
This is, sadly, the legacy of far too many abuse victims – and it doesn't need to be. There is far too little understood about Energetic Law, and how life really unfolds. Often people don't start a deeper, spiritual personal journey until they have very little choice – and don't realise that the Law of Attraction is a governing force – meaning: the more I focus on and grant energy to anything, the BIGGER it gets in my life.
Naturally, I understand (because I used to live it) the normal human model of "I am going to have my attention fully on what an abuser is doing to me!" However, I promise you, this is the number one issue regarding powerlessness and trauma.
So, after reading the Facebook messages, I had to walk away – get my focus onto something else and then after my gut stopped twisting, I could reply.
This is what I wrote …
"… If we are looking at this situation of narc abuse to put the effort and focus into healing ourselves and taking our power back, we can have power – otherwise we are simply continually handing it over to more of the same. One of the most powerful understandings we can ever have to get out of the narc abuse nightmare is this: 'I can't get a different result with the same behaviour.' Being victimised and focused on the narc without taking responsibility to get the focus fully into you is the precise same behaviour that doesn't work. I say this with much conviction as well as love."
The truth is, many of the topics that people wanted me to write about the narcissist, I had covered before, and as a further response I posted three article links:
Mankind's Movement to Evolve From Narcissism
The Narcissist and Co-dependent – The Two Sides Of The Same Coin
The Narcissist Is a Chameleon and an Empty Void
These particular articles may be helpful for you if you are still asking questions about the narcissist. My motivation to post these articles on my Facebook Page was to encourage people to understand the deeper healing truth – which is: Narcissists reflect back to us (through abuse) our unhealed inner wounds that we need to heal.
As a result of this truth, coupled with the Law Of Attraction – focusing on the narcissist is a sure-fire way to not do the inner journey of healing our wounds – and it is a guarantee that the trauma, abuse and devastation will continue in your life.
I hope you have understood; I am not the usual abuse blogger in any shape or form, because all of my articles and radio shows are about taking our focus off the narcissist and healing ourselves.
Because when we do this, we start to generate a "beingness" and a life that does not contain, attract or continue to play out narcissistic abuse. We create a life where the narcissist has no choice but to continue on his or her dynamic with someone else on a low vibration – someone else who can be hooked into powerlessness, fear, pain, righteousness, blame and other low vibration emotions.
The consistent pleas on my Facebook page to know more about narcissists mean I came really, really close to writing an article this week called, "Take Your Focus Off The Narcissist," but instead I decided to focus on a topic that was requested, and one I have been thinking of writing about for a while, one which also fits precisely with feelings of being terrorized and powerless.
Hence, this article about Post Traumatic Stress Disorder today.
What is Post Traumatic Stress Disorder?
www.psychologytoday.com says this about Post Traumatic Stress Disorder:
"Post-Traumatic Stress Disorder (PTSD) is an anxiety disorder that may develop after exposure to a terrifying event or ordeal in which severe physical harm occurred or was threatened. Traumatic events that may trigger PTSD include violent personal assaults, natural or unnatural disasters, accidents, or military combat."
Post Traumatic Stress Disorder is completely consistent with narcissistic abuse, because it is a situation where so much is threatened. Our inner being is completely under siege with a narcissist; narcissists are experts at seeking out weak points and bombarding them relentlessly with heat seeking scuds. It is like living in a war zone.
However, I prefer to think of the symptoms of narcissistic abuse more like Complicated Post Traumatic Stress Disorder.
This is Wikipedia has to say about C-PTSD:
"Complex post-traumatic stress disorder (C-PTSD) also known as Developmental Trauma Disorder is a psychological injury that results from protracted exposure to prolonged social and/or interpersonal trauma in the context of either captivity or entrapment (a situation lacking a viable escape route for the victim), which results in the lack or loss of control, helplessness, and deformations of identity and sense of self."
Now we are getting closer to the truth …
The experience of narcissistic abuse is like being trapped. As the narcissist infiltrates all of your psychic, mental and emotional space, your identity gets less and less, and you become diminished – severely.
This is what "helplessness" and "deformations of identity and sense of self" are all about – absolutely.
I have personally experienced Complicated Traumatic Stress Disorder and one of its offshoots, agoraphobia, profoundly.
As a result of narcissistic abuse, I sweated, I shook, I could not walk out my front door.
Everything by association triggered me off – it could be a red t-shirt on the TV, maybe a hair style someone had, a certain car – even the specific colour of any car. It could be the way some said a "word" … the way a tree blew … you name it – EVERYTHING imaginable would trigger off a panic attack.
In fact, every day a meltdown would just come on, and sometimes I had no idea what the trigger was. There was no doubt my mind, adrenals and nervous system were scrambled into a tangled mess with no healthy ability to process anything much without it meaning "terror," "utter devastation," or "annihilation".
Then there were the psychotic visions. I had repeat nightmares night after night, and in total desperation I would sit up in bed like the girl in "Nightmare On Elm Street," terrified to sleep, with no idea how I was going to get through that night or the next day.
There were days on end that I somehow talked myself out of suiciding. Sometimes, I would enlist people to be on suicide watch when I thought I couldn't trust myself.
Then the psychotic visions started to happen, not just while I was asleep, but when I was awake as well.
When this happened, understandably I was carted off (normal human functioning wasn't possible) and I was told by medical professionals that my adrenal system was shot to bits. I was diagnosed with C-PTSD, agoraphobia, and was told that I had experienced a complete psychotic breakdown.
I didn't need convincing. The day it happened I remembered having an out-of-body experience, watching myself in a weird sort of calm, detached fashion thinking: "Ok so that's what happens when your brain finally snaps."
I was told I would need years of complete rest and strong anti-psychotics to have any hope of functioning. I was told, as a result of the level my breakdown had gone to, that I had very little hope of ever being "normal" again and I would always have to manage my C-PTSD symptoms.
Thank God I had my awakening, was determined to find true solutions, and never accepted that diagnosis as true.
So please, please, please know, if you are suffering from horrible C-PTSD effects (and if you have been narcissistically abused, there is every chance you are), my heart goes out to you HUGELY because I know trying to survive with it, cope with it and function with it is excruciating.
So … enough about that horrible stuff … I want to really tell you the truth about C-PTSD.
The Standard Approach to Complicated Traumatic Stress Disorders
Many people believe Complicated Traumatic Stress Disorders can only ever be managed (at best) but can't be healed, or that healing will take many years, and many different approaches – including being reliant on outside safe relationships being available – are necessary for the patient to recover.
What this means is a safe source or safe sources will need to be consistent, and must bear the burden of a great deal of responsibility to assist someone who naturally struggles to trust, and who could lack the emotional resources to have and maintain safe relationships due to their own damage.
Of course this person could imagine slights and actions that may not be present, and react unhealthily due to their internalised victimised model and hyper-arousal to "danger."
I do know of gorgeous individuals who have helped victims of abuse, and worn the brunt of their dysfunctions stoically. I promise you this is the exception rather than the rule. What I also know about this dynamic is often the person suffering C-PTSD is enabled to stay unwell, and definitely the relationship has limitations, struggles and can't blossom into the joy and expansion healthy relationships have the potential to reach – for obvious reasons.
This denies both people the joy and love they could experience – regardless of whether the "carer" is a friend, lover, spouse or family member.
I promise you, I am not being heartless. I can assure you – like all of us – I would have LOVED to be rescued from my inner torment at the time. Now, today, I am so grateful that I wasn't.
For anyone being "the safe, supportive, source" – that's a big call – and for the victim of C-PTSD, creates an extremely precarious model of "conditional reliance."
If we gravitate into the beliefs of "wanting to be rescued," we usually experience not someone saving us from our wounds, but rather another abuser entering the scene (who we believe will rescue us) – delivering more of our powerlessness.
Tragically, people with Complicated Traumatic Stress Disorders generally sabotage relationships, which could be healthy, and may choose to stay in therapy for decades with therapists as the "safe person". They can then become co-dependently attached – and still be not empowered enough to have and maintain healthy inter-dependent personal relationships.
Law of Attraction, as I mentioned previously, is an absolute Energetic Law that it has not been given nearly enough recognition in contemporary healing.
As per this absolute Law: Where you are at within yourself is exactly the level of relationships you will attach yourself to and experience.
I can remember vividly how healthy people could not bear being around me for long when I was a traumatised, victimised mess. Who could blame them? I was unbearable to be around.
Therefore, the likelihood of C-PTSD relationships is this: more relationships of abuse (attracted by the terror of it coursing through our being), or relationships with individuals and groups sharing war stories, wounds and victimisation – which is the usual abuse "recovery" model.
Who Is Really the Abuser?
Our world is so back-the-front and upside down. Trauma from abuse is a significant issue of great proportions; it needs solutions. Yet, our world loves to promote and foster staying stuck in the problems.
Groups form to share their war stories and pain over and over again. Rather than taking their power back by going inside themselves and doing the essential inner work to evolve the reasons why they were abused – these people stay blaming, shaming and re-living the trauma over and over again.
Misery loves company, especially when it's cloaked in indignant righteousness. I promise you, I am not having a go at you – I understand it, because I used to be stuck in it too.
In fact, I know my own indignant righteousness – blaming him for all the problems, being totally obsessed about "him," and not taking any personal responsibility as to "why I was a victim of abuse" – brought me finally to my knees.
Our righteous indignation about "the evil in the world" can become such a preoccupation that it becomes an addiction – often masked in the justification: "We need to talk about what happened to us repetitively for a long period of time to get it out of our system." (A common thrust in abuse forums.)
It is total fallacy that talking about it, in this fashion, is going to produce healing. If there is no inner identity healing work (directly addressing our subconscious "abuse" programs), we only activate adrenaline and cortisol and re-traumatise ourselves into deeper and more progressive powerlessness – and we become physiologically addicted to it – horrifically.
Being stuck in blame, shame and righteousness are total recipes to produce this.
I'd like you to imagine that someone shot you once, and you then replay the scene 100 more times, complete with all of the righteous emotional fuel regarding how "evil" that person is.
Do you realise you just shot yourself 100 more times with the same bullet, at even closer range.
I promise you this truth – which I nearly had to die in order to finally accept: The most destructive of all abuse is SELF-ABUSE. You may not have realised that you need YOU – more than anyone else – to be the healthy person supplying decency, love and support.
Not the ex-narc, not your mother, not your father, not your friend and not your co-worker … but YOU.
So how do you become the healthy person in your own life?
By working determinedly on healing your own inner wounds.
You constantly thinking poisoned, painful, victimised thoughts is as deadly as any self-abuse, and it is more damaging to your psyche by far than what anyone else has ever done to you.
Here is another scary fact – your Inner Being knows no difference between your destructive thoughts towards another, or destructive thoughts towards yourself.
They all register as identical self-destruction.
It's like continually eating poison and expecting the other person to drop dead.
The effects of this are obvious – victims are incredibly toxic to be around, unless you happen to be one yourself and enjoy feeding each other's toxicity. This is why my gut turns now when I read victimised posts. I have healed to a level where it is poison to me …
I emphasis greatly, I feel for people, and I know what it is like to be there, but I just can't go back to it – it's too damaging.
I also can't go along with it, I won't feed it – because I know it only cements powerlessness even more. It breaks my heart every time I see someone post about their pain, and someone responds to them with "more" about how evil a narcissist is, or how bad their narcissist is.
How ON EARTH does this empower people or help them heal?
It doesn't … and it NEVER will.
The truth is: our Complicated Traumatic Stress Disorders are caused not so much as a result of what happened to us – they are established by our stunted personal development and accompanying victimised perception of these events. And they build and intensify as a result of us being locked into the contemporary victim model and continually re-traumatising ourselves.
I promise you, I am not discounting your trauma in any shape or form – I have lived it – I know it to be real; and I am passionate about solutions because I know how many people have died from this, and I know I was a hair's breath off that myself.
I want to help you awaken with these truths. Because that is the first step for you to start setting yourself fee.
Low and High Vibrations
So now, I really hope you totally understand the goal, which is: "Heal to a level where you STOP abusing and traumatising yourself."
Narcissists are narcissists, they do what they do – and you can't change them. But I promise you this with all of my heart – because this is the model I live, and the one that has worked for thousands of other people who I have helped heal.
This model is all about the Law of Attraction …
"When you are NO longer a vibrational match for a narcissist – when you NO longer are a low vibration of blame, shame, victimisation and powerlessness – the narcissist CANNOT operate in your life experience."
This means it stops – even the rubbish that happens with co-parenting and custody cases. The narcissist has to take their antics elsewhere.
After I had decided to write this article about Post Traumatic Stress Disorder, I announced it on my Facebook page.
Many people responded, and it was clear to see the people who are still in the throes, who haven't yet anchored into the inner work, as opposed to those who have.
One lady wrote …
"Cptsd is the devil!!! It runs my whole life as well as the lives of my nine year old twin daughters. It is HORRIBLE in every way."
And another Facebook Member wrote this:
"My PTSD consisted of obsessive thoughts and chest pains for nearly 2 years. But it did not start to shift and heal until I started QFH to release it. Now, I have no symptoms whatsoever. It's hard to imagine I lived my life under that much stress after how I feel now! We are not meant to live our lives in that much pain!"
Are Our Brains Damaged as a Result of PTSD?
Medical professionals would have us believe that we have severe damage to our brain as a result of Trauma Disorders.
It has been scientifically evidenced that PTSD creates physical changes to the hippocampus – a part of the brain involved in learning and memory, as well as in the handling of stress. Often the medial prefrontal cortex, an area of the brain that regulates our emotional response to fear and stress, is also damaged.
Because there is damage to our brains, and a dire inability to separate the past from the present, our brain can't process information effectively without triggering our survival centres – which fills our bodies with the chemicals adrenaline and cortisol. These chemicals have dire effects over long term periods.
Yes, that is the physical condition – absolutely.
However, there is a vital component that modern medicine and psychology leave out of the picture – the fact that our bodies, systems and brains are profoundly powerful coded mechanisms geared towards wellbeing.
Our natural state (including our brain) IS wholeness and wellbeing. To allow this we just need to create an environment where this natural state can occur.
Just like our bodies WILL repair themselves masterfully when we take out the toxins that are causing an "un-natural" environment – so does our brain.
Neuron scientists, Dr Joe Dispenza and Dr Bruce Lipton, are much closer to the true model of healing. They assert that when you change the subconscious (programmed) conditions within your body (namely your emotions), then your mind will reflect that shift.
In other words, when you do the work on your Inner Being with the use of tools which can release the trauma out of your subconscious (which is coded into every cell in your body) THEN your mind will immediately shift to reflect that.
In other words, when you get a body shift your mind heals.
I certainly experienced this. With the use of energetic healing modalities focused on releasing my very young traumas (the exact unhealed wounds which caused me to be an adult abuse victim), it took me only two months to have NO Complicated Traumatic Stress Disorder Symptoms.
No more everyday triggers, flashbacks, melt downs, "stinking thinking," suicidal thoughts, nightmares or panic attacks, because my inner wounds that were fuelling my symptoms just weren't there anymore.
(Agoraphobia was a bit more persistent – I needed to develop Quanta Freedom Healing to heal that).
My healing breakthrough was in STARK contrast to where medical professionals and psychologists had taken me. Within psychology there wasn't a method to find, let alone release this original causation wounding (all we did was talk about the abuse), and my only hope to cope was medication to tell my symptoms to "shut up" without healing them.
Please note: This was my personal experience, and I would never dissuade anyone who feels they need medication for any reason, and of course there are some wonderful therapists who do promote and create self-empowerment.
Why weren't we taught the truth about how powerfully we can heal – if we just knew how to?
That is a topic for another article one day …
The Goal in Order To Heal C-PTSD
The first step is to realise healing will not come from being stuck in "what happened to me;" it can only come from an inward journey and healing release regarding "why this happened to me."
It is so important to understand that the goal is: To stop shooting ourselves repeatedly with the same bullet.
When we have extreme trauma, it is incredibly difficult to stop doing this with the use of our "mind" or just by making a "decision". The deal is: we are trying to beat activated roaring inner wounds, which are fuelling a horrific addiction to victimisation (peptide addiction).
We are literally addicted to traumatised thoughts – every cell in our body is screaming for higher doses of the trauma laced chemical peptides our brain is creating and distributing –just as destructively as a heroin addict is addicted to heroin.
To even want to put the focus into healing ourselves – we have to be prepared to look at our Life at an Energetic Level. We need to acknowledge the Law of Attraction.
Or human fear is that if we take our focus off the narcissist, and put it fully into healing ourselves, then we will be unarmed, defenceless and totally vulnerable.
I know it's counter-intuitive initially to let this go – however – it's essential, because this illusion is not the truth.
The truth is: The more you focus on the narcissist by trying to defend, trying to arm yourself, and trying to survive, the MORE you are feeding the narcissist to continue attacking you; and attack they do.
In my situation it wasn't until I stopped defending, fearing, obsessing, trying to force accountability, trying to defend my name, and trying to stay one step ahead of him trying to rip apart my life and business – that I LET GO and put 100% focus into myself – and it ALL stopped.
What had been taking place for several years all came abruptly to an end.
Absolutely, I still suffered horrendous losses on many levels; however, the stalking ended, the threats ended, the contact ended, and the smear campaigns all fell over, and he was exposed.
And even better, my health and life started to turn around very quickly, because the "good stuff" now had the space in my body to start showing up in my life.
PURELY because I changed my vibration from the survival (low) levels of fear, pain, blame and victimisation to a higher level of self-devotion and enough self-love to work hard at releasing my emotional wounds out of my body in order to get well.
I was no longer a vibration for him to continue abusing, or to continue receiving more low vibration realities in my life.
This is the truth for all of us … and I see and receive the evidence of identical healing breakthroughs within this community every day.
My greatest realisation I had, when I had the awakening after my psychotic breakdown, was this: "The narcissist came into my life for the very purpose of granting me the knowledge of what I needed to heal. It wasn't even about him – it was really about me."
After that understanding, I refused medication, talked my way out of being institutionalised, and within months had overcome nervous system disorders that were deemed a medical impossibility to heal.
All because I heard, accepted and acted on the truth.
What is necessary to get out of Traumatic Disorders is to accept the truth – stop making it about the narcissist and you being a victim, and take your power back by realising what your soul is urging you to do – heal and evolve.
This is about choosing to come out of the slumber and awaken to the truth.
This means stopping participating in fuelling victimisation, because all this does is FEED narcissists. It is the energy that allows them to exist and keep doing what they do. Truly, like all childish, powerless bullies who work on inciting others to get attention – when you no longer get hooked and stop handing over power, the narcissist runs out of fuel.
In no way does this mean don't have boundaries, including authorities if necessary – rather it means release the wounds inside you causing you to be terrorised, triggered and feel powerless, incensed, devastated, brutalised etc. … so that you can operate from solid, emotional detachment in your power.
I promise you – wait and see just how powerless a narcissist becomes when you get to that level.
It's about STOPPING focus on "their" sickness, and healing your own.
The Tools to Heal C-PTSD
Cognitive therapy does not go in deep enough – point blank. A great talk therapist may help support you and manage PTSD, but can't help you heal it.
To heal C-PTSD you need tools that will get into your subconscious and find and release the original causation healing for you.
Naturally, I am going to recommend my Healing Program NARP (The Narcissistic Abuse Recovery Program) which contains Quanta Freedom Healing, which is the tool I developed to do this. (You can find out more about NARP and Quanta freedom Healing by joining in my next Webinar this week). 
Additionally these tools are also definitely looking in the right direction … Kinesiology, EFT (Tapping), Body Code work (any healing modality which communicates directly with your subconscious)… then as supplements, Yoga, Qi Gong, massage, holistic chiropractors, flower essences, etc.
The absolute truth is this: Any emotional, mental and even physical dis-ease is ALL related to trapped painful emotions (traumas) in your subconscious stopping you from living, being and generating your natural coded well-being.
Many people on Facebook wrote messages wanting to know, "Is this PTSD?" "What does (these details) mean?" etc. It's vital to understand it all means the same thing – the agonies, fear, pain, betrayals, anguish, powerlessness and torment are all inside you – and they can be released.
In other words, anything and everything that goes into your cellular subconscious to find and release toxic dense emotions is beneficial, and you can work with more than one tool simultaneously.
The Narcissistic Abuse Recovery Program trains and directs you how to do this as a daily tool specific to recovering from narcissistic abuse; and other energy healer practitioners, who are skilled, can help you do that as well.
Then, now that you are detoxifying yourself and raising your vibration to a higher one, be VERY fussy about what people and recovery groups you get involved in.
Are these Groups led by people who are Thriving or still victimised?
Are the message about powerlessness, blame and shame – or solutions, healing and empowerment?
Do you feel hope and upliftment when you are involved in these groups or are you charged up and venting?
Maintaining a high-vibration is exactly the reason why my Narcissistic Abuse Recovery Program Members Community Forum is a private closed Group – operating under the assistance of Thrivers and a firm Code Of Conduct.
The love, assistance and solutions is incredible in the Group – powerless victimisation is not allowed in the Group.
I hope this has given you a lot of food for thought regarding Traumatic Disorders, and lots of hope.
Most of all, I hope it has started awakening you to the truth, so that you don't have to continue down the path of suffering.
I know that if I can heal from where I went – you can to.
Many people already have.
If you feel PASSIONATE about doing what you can to help heal victimisation in our world – PLEASE share this article widely, WHEREVER it is needed.
I look forward to your comments and questions.
The following two tabs change content below.

Melanie Tonia Evans
is an international narcissistic abuse recovery expert. She is an author, radio host, and founder of Quanta Freedom Healing and The Narcissistic Abuse Recovery Program. Melanie's healing and teaching methods have liberated thousands of people from the effects of narcissistic abuse world-wide.

Latest posts by Melanie Tonia Evans (see all)