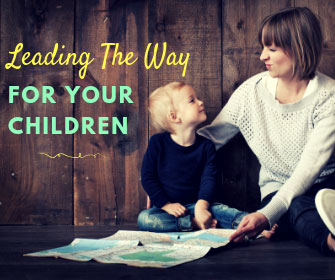 One of the hardest (if not the hardest) jobs in the world is to be a parent.
Where is that handbook!?
Certainly, many of us have had our struggles with being parents, and after being narcissistically abused and seeing what this puts our children through, our parenting overwhelm is even more accentuated.
How can we heal our children when we are barely surviving ourselves?
Why is our selfless desire to make sure they are okay before we attend to ourselves NOT working?
I know that so many of you, like myself, have been tormented by seeing the pain, confusion and acting out that your children are doing, yet feel powerless to help them.
This is why I passionately wanted to do this video so that I can help you make sure you are are doing everything in your power to ensure your children grow up as conscious, empowered Thrivers, able to happily, powerfully and authentically generate a great life for themselves.
I really do believe, this is one of the most important Thriver TV Episodes I have ever created, where I explain WHY the things we are doing for our children are not helping them and how to recreate our parenting in ways that will, as well as their future generations.
Video Transcript
This Thriver TV episode is for parents, those of us who are existing parents and for those of you one day who wish to be parents. If you are not a parent, you may wish to pass this information on to someone who is because truly I feel that what I am about to share with you today is the most important information, as a parent, that you could ever know. In fact, this information is so impactful that not only will it affect your children, but also their future generations to come.
I don't know about you, but I used to be a very hyper-vigilant mother. I thought I knew best. Here I was traumatised beyond measure, falling apart at the seams actually after narcissistic abuse, but believed I knew what was right for my son.
He was struggling. He was angry, scared and confused. He didn't know how to process what had happened to myself or him as a result of the narcissistic marriage that we had both suffered, and he was left with this nervous wreck of a mother barely eating and functioning, whilst simultaneously feeling shockingly guilty about what I had put him through.
I was being called up to the school for his poor behaviour. He was terribly depressed, and he was starting to turn to substance abuse. The more he acted out, the more I tried to drag him off to people to help him get better.
And what I didn't realise at the time, is what most parents mistakenly believe after narcissistic abuse, that our own wellbeing should come after our children's. That we don't need to look after ourselves until we make sure they are okay.
And I know how initially this is so counter-intuitive for us, needing to spin this around and look at in a much better way, the way that works, which is my son, and in fact all our children, don't need other people to help them get better, they need us to get better, and then they can get better.
Our children come from us, and I believe at the Quantum Level that their cells, as a reproduction of our own, are involved in 'quantum entanglement' which means that cells that are separated by space can be intrinsically interconnected, meaning when one shifts the other simultaneously shifts as well.
I have seen so much evidence in my own life of this with my son, as well as thousands of other Thrivers who report in most days the difference with their children as a result of their own healing, that not only do I believe this to be true, I feel it as truth deep within my cellular being. This shift happens even when we don't see them and certainly even when we have not physically imparted any information to them. It simply occurs organically, that every shift we do in our own body has a flow-on effect to them also.
Try this on for yourself. I want you to say this out loud three times 'Where my energy goes is where my child's energy goes'. Now feel how your body responds to this statement, not what your head would like to say about it, because it's the feeling in our body that is always the real gauge of whether or not something is true. If it feels powerful, warm, solid and real, these are 'real' statements.
Now let's have a look at how we can actually lead the way for our children so that they can be the happy, healthy, empowered, real people with great deservedness and boundary function that it is their birthright to be.
Putting Your Oxygen Mask on First
There is a very good reason why aeroplane safety information includes putting on one's oxygen mask BEFORE trying to assist others. If you are gasping for air what good are you when trying to rescue someone else? In fact, you could do them more harm than good.
Think about this: when you are highly traumatised and feeling horribly guilty about what you have done to your child and triggered into all sorts of inner wounded programs, how is your 'coming across to your child' going to appear.
It will appear exactly like mine used to with my son, 'off'. Controlling, anxious, needy, powerless and absolutely not leading from example.
Why on earth would you believe someone trying to sell you a health program if they were obese? Would you take advice on property investment from someone living in a home crumbling around them?
Why on earth would our children listen to our suggestions about how to get better when we are a red-hot mess ourselves? Our children aren't stupid, they know when we are not alright, and quite frankly they really struggle to be right until at least one of their role.
Don't Lie to Your Children
The huge mistake that I also used to do is trying to hide things and telling lies to our children to protect them. I don't know where I read it once (maybe someone can enlighten me on this or a similar study) that families with lies were even more dysfunctional than ones with more severe issues such as addictions IF honesty prevailed.
I really believe this for a variety of reasons, every child is incredibly perceptive, they have an active inner being that knows stuff, such as Mum or Dad is sad, not okay, and something is wrong. So, this child asks, 'Mum (or Dad) are you okay, what's wrong?' And then our standard answer is, 'Don't worry, I promise nothing is wrong', yet that is a big fat lie. Our child then thinks 'Mum or Dad must be right, and I must be wrong, so I'm not going to trust my gut feeling anymore'.
Wow, do you get it? Those of us who have been narcissistically abused, just how dangerous this is for their future relationships? I really hope you do …
Plus, we are teaching our children to stuff feelings, hide them and not be authentic. A much healthier answer would be "Mummy is sad. I want you to know its not your fault, and I will do everything I can to sort this out. Its okay to be sad and have to work through things, it's a part of what makes us human.'
One of my passionate suggestions to parents who work the NARP Program is to allow their children to know that you are meeting trauma in your body and loading it up and releasing it. Tell them you are going to do a session that there may be some noise when you are letting go of the trauma, but it's perfectly okay.
They will know how effective and good this is for you when they get to experience the results and see and feel the shift within you after these healings sessions.
Teaching our children by example that when they feel emotional pain and confusion that going inwards to claim and release it and shift it out is healthy and normal, allows children to know that rather than running from themselves, which later sets them up for self-avoidance and self-medicating addictions, that there is a way to deal directly with inner trauma. This is incredibly empowering and liberating for them.
Many Thrivers have reported over the years that their children naturally perform mini Quanta Freedom Healing sessions on themselves, imagining their trauma loading up and releasing through their heads and then bringing light down into the space where the trauma was.
Our children are far more cellularly evolved beings than ourselves, they are little mega quantum machines that can learn such procedures powerfully and quickly, simply by observing what we do, if we don't hide it from them.
Stop Lecturing and Prescribing
As a previously highly co-dependent and controlling mother, I used to sit my son down and lecture him for hours to make him 'get it'. Of course, to get rid of me he would eventually capitulate and tell me what I wanted to hear, but no internal shift or change had happened.
I learned, when I started to heal myself that he didn't need to get it, I needed to lead the way and get it myself. If he was irresponsible about not having money or petrol in his car to get to work, I could stop driving him myself and let him suffer the consequences, instead of recusing him and spending hour upon hour lecturing him afterwards.
I learnt this: if I drown with him by doing actions that impact on me and drain my energy and make me sick, then he goes where I do, he becomes sicker also. Yet when I look after my energy and state 'no' to being emptied out of my time, energy and resources when he needs to generate his own, then he will go where I do, into empowerment and wellbeing.
When I take a stand for me, he can start to take a stand for himself.
You may want to go through this transcript a few times and really absorb it because it is totally true.
The Most Important Way to Lead
You have to become healthy for your child. This is where Quantum Law, I believe, is the most vital to understand when our most precious commodity our children are involved.
It's this: so within, so without. Whatever you feel within is going to be passed on and will impact your children 100%.
If you feel terribly guilty about what you have put them through, you will continue to act in these ways, and they will receive you in ways that make you guiltier. Lose the guilt, Quanta Freedom Healing it up and out of your body so that it just doesn't exist there anymore. We have the tools to do this now, for our own and our children's wellbeing.
The same goes for fearing for your children or resenting the narcissist if co-parenting. Your fear does not protect them; it generates more fear within them as well as more things to fear.
Your resentment does not help them become healthy, empowered self-generative adults. It teaches them to cling to people they will resent.  And then further resent that they are not providing for your children what they have the power to provide for themselves. Detachment from all abusers and a self-generative, effective life, connecting to other healthy, effective and wholesome people.
Your children will never learn this unless they see you detach, work on yourself, lose your negative emotions and do empowered pro-actions to generate a healthy, effective life for you and them, regardless of what the narcissist is or isn't doing.
Additionally, your children will see how toxic people (the narcissist) become less and less significant and lose power when they are not being fed by someone else's toxic emotions.
Ok, so this is where we stop kidding ourselves, that not working on ourselves will cut it. It doesn't, for us or our future generations. We have to become the change that we want to see for them and not just for them, but also to break the patterns for our future generations, away and up and out of abuse.
And please know no matter what age your children are, all the way from a fetus within you to an adult child can benefit from your shift whether they live with you or not. Quantum engagement is that powerful.
I'd love to help you achieve your shift. To lead the way and the first step is by signing up for my free 16-day course.
So, until next time, keep smiling, keep healing and keep thriving because there's nothing else to do.
And I am so looking forward to your questions and comments on this topic which is one I love so much and am totally passionate about.
(Visited 1 times, 6 visits today)
The following two tabs change content below.

Melanie Tonia Evans
is an international narcissistic abuse recovery expert. She is an author, radio host, and founder of Quanta Freedom Healing and The Narcissistic Abuse Recovery Program. Melanie's healing and teaching methods have liberated thousands of people from the effects of narcissistic abuse world-wide.

Latest posts by Melanie Tonia Evans (see all)