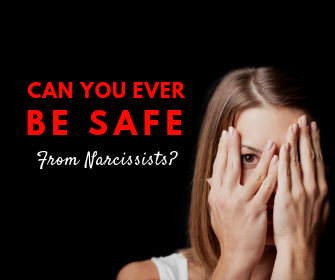 When my life had been turned upside down and inside out, by a pathological person hurting me more than I thought humanly possible, I remember thinking … How could my judgement have been so wrong? How could I have let this person into myself and my inner world, thinking that he was the most trustworthy person I had ever known ... only to be hit with total carnage instead? I know, like my previous self, you may feel totally shell-shocked at the possibility of more wolves in sheep's clothing entering your life. It's not just concerning; it's downright terrifying because when they do EVERYTHING is at stake … (more…)
When my life had been turned upside down and inside out, by a pathological person hurting me more than I thought humanly possible, I remember thinking …
How could my judgement have been so wrong?
How could I have let this person into myself and my inner world, thinking that he was the most trustworthy person I had ever known … only to be hit with total carnage instead?
I know, like my previous self, you may feel totally shell-shocked at the possibility of more wolves in sheep's clothing entering your life.
It's not just concerning; it's downright terrifying because when they do EVERYTHING is at stake …