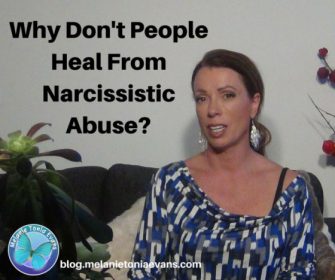 Why don't people commonly heal from Narcissistic Abuse?
Why are people usually only managing their symptoms rather than healing their trauma which is causing the symptoms?
Wouldn't it make so much more sense to do that?
Is it possible?
These are all questions that I grant you the Quantum answers to in this week's Thriver Tv episode.
I sooooo hope this Thriver Tv episode can help you understand that the "unseen" is real and totally impactful in our life, and 100% can be healed!
I look forward to answering your comments and questions below.
(Visited 7,151 times, 1 visits today)
The following two tabs change content below.

Melanie Tonia Evans
is an international narcissistic abuse recovery expert. She is an author, radio host, and founder of Quanta Freedom Healing and The Narcissistic Abuse Recovery Program. Melanie's healing and teaching methods have liberated thousands of people from the effects of narcissistic abuse world-wide.

Latest posts by Melanie Tonia Evans (see all)