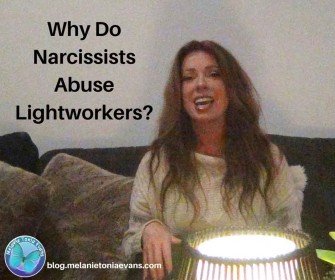 So many people who are Lightworkers have been narcissistically abused.
An ASTOUNDING amount of people.
Why is this the case?
Is it because narcissist's need "Light' to exist, or is there a BIGGER truth going on?
A truth that makes so much sense (as well as lends incredible power) regarding what Lightworkers REALLY came here to do.
Find out in this week's Thriver Tv episode!
If you relate to this video (as I think many of you may do!) I'd love to hear your comments and questions below!
(Visited 16,481 times, 1 visits today)
The following two tabs change content below.

Melanie Tonia Evans
is an international narcissistic abuse recovery expert. She is an author, radio host, and founder of Quanta Freedom Healing and The Narcissistic Abuse Recovery Program. Melanie's healing and teaching methods have liberated thousands of people from the effects of narcissistic abuse world-wide.

Latest posts by Melanie Tonia Evans (see all)