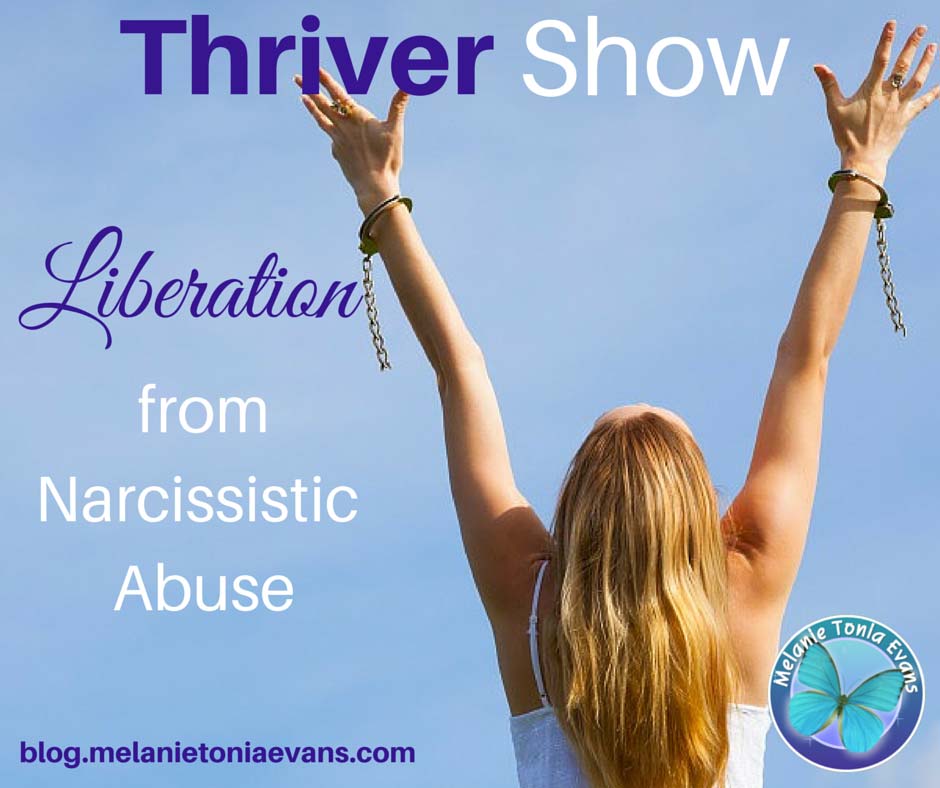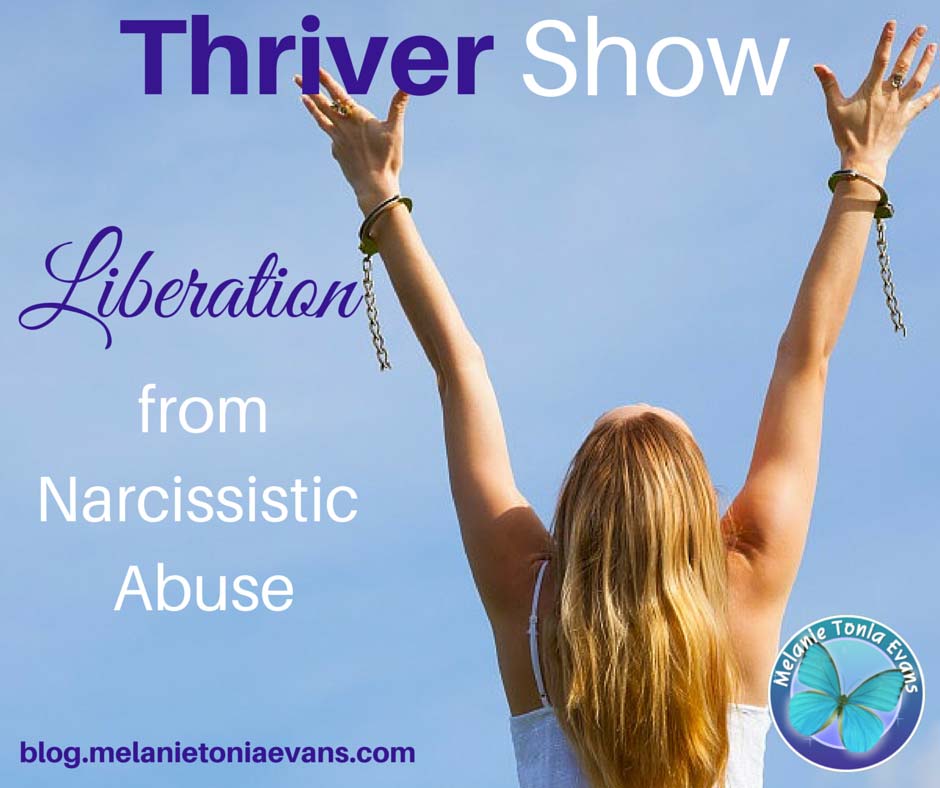 Today's Thriver Show is about Prima, a lady who went through a highly abusive narcissistic marriage that had her eventually fleeing, fearful for her life.
He had threatened that if she ever left him he would kill her.
Now today Prima has not only recovered herself, her emotions and her life, but she was also recently awarded full legal custody of her two daughters.
This occurred despite being initially terrified for her and her daughters that he would charm the courts and no-one would believe her.
But one day something completely changed, and what unfolded was nothing short of a miracle.
Click the play button above to listen to this incredible interview, or read the transcript below.
Premi, could you please describe your narcissistic experience?
I met my husband when I had just turned 20. He was extremely charming and thoughtful.
He told me stories that emphasized his charismatic side. He charmed me unimaginably and I felt like a princess in a fairy tale. He had this "spiritual" side to him and was always talking about his philosophy that was roughly tied to Sufiism. He was very handsome and athletic.
Later I discovered there were many lies, his age – being a soccer star etc.
He was already married as well, and lied that he wasn't.
All these stories about how great he was, turned out to be fake, one by one, they all unravelled, years later, when I started to come out of my brainwashing and numbness for years. We had been together for 13 years.
I had never even had alcohol until meeting him, but he was a heavy drinker and smoker. I wasn't familiar with that lifestyle at all. I didn't know what being with a problem drinker would be like.  Later I found out he used drugs.
After the first month of total extreme fun, pleasure, attention, all new experiences for me, having grown up in a rural place in the south east, he became violent and prone to moods. But by this time, I was already hooked.
Some severe warning signs cropped up during the first month – one being one day, I saw a homeless man in the park on my way to meet him. He was not there and the man, who I saw every day was asking me for money for food. I said "No", but took him to the diner across the street and bought him a sandwich.
When I got back the narcissist was there. He started to treat me oddly and I knew something was wrong. He became angry and told me that I should go with the homeless man and how could he trust me. What kind of a woman was I?  Nothing I could say would make him believe me. In fact he held it over me for years, refering to this incident often. I should have walked away that second, but I wanted to make it up to him – to prove myself.
There is something that changed in me when I met him. That clicked on, the peptides went into full force. It was like from that moment my life altered. There were so many instances like this that I racked up that first month.
We took a car trip about 3 months after that to Canada and he became angry about my choice of clothing I brought to meet his relatives. I felt I had to make it up to him. There was lots of demeaning, demoralizing moments like this in private. On the way back from this trip was the first time he was ever sexually violent with me.
He set me up and humiliated me in public several times. Once I got to know his family, he began treating me like a trophy wife in front of them, but when alone, it was the opposite. He manipulated me constantly and spent a lot of energy isolating me from friends and family through my time at college. I never could be out of reach from him, but he would often go away for days. I would be so upset, unable to leave the phone and in this horrible state of depression and panic.
I was obsessed with him – totally fixated on getting attention from him. There was no way that I could have ever considered walking away. I thought it was true love and no one understood.
Three years passed and in my senior year of college, I had contemplated suicide a lot and to commit it seriously once. I sat for hours with a knife to my wrist, crying and alone and one night I tried to hang myself. There was a lot of violence by that point. He hit me and forced sex on me. The police were called a couple of times by the neighbours. I had a roommate then, and I hid everything from her. She never knew. No one knew.
I witnessed the World Trade tower attacks as I was working in my job a few blocks away. I lost a whole floor of colleagues (as I had stopped working with my previous company when they relocated to the 80th floor of the World Trade Towers). This was a few month after my mother died suddenly and without any warning.  I was in complete shock. It was then that I moved with him to another city, Detroit, near his family.
I drove a van of my belongings there to meet him. The first day I arrived we unpacked my things into a storage unit. He became so angry with me and yelled at me for 3 days straight over how I had packed my belongings. After this day, I became completely numb. I never came out of it until years later. Now he had me in this place where no one knew me and after that I really wasn't going anywhere. I spent my time trying to understand how to live with him.
I kept trying and trying to be the good partner. But never could. I became pregnant and found out he could not marry me because he was already married. During this time, when I was pregnant, he always came up with money, but never told me from where. We ended up having a fake wedding because he always made up reasons why we should not be married (his love did not need government permission) – I ended up helping him with his divorce, doing the paperwork.  I married him officially in 2007 in order to put him on my health insurance. I ended up being the primary breadwinner for the family.
He became more and more violent over the years. I hid everything from everyone. I was completely isolated and alone. He controlled how much time I spent with our 2 daughters when he was home. He made sure I was never serving them more than him. He would not allow me to read to them at night. He wouldn't allow me to bathe my daughter in the shower with me. It was very strange. He would not let me take my daughter out of the home for 3 months. Not even outside to walk around. He daily ranted at me about my inability to be a good mother (a huge trigger for me). I really wanted him to say, "You're a good mother, I'm so glad you're my wife!"
He would argue me into confusion, often asking me the same questions over and over again until I became confused. He often made comments that I was crazy and needed psychological help, but when I seriously wanted to get help he talked me out of it.  He enjoyed toying with me once he had my complete obedience. I could never see how someone would enjoy doing that.
He would emotionally, verbally, and physically beat me down and then flip into this kind of sweet person and make me repeat phrases that I was his over and over, he made me repeat phrases like "'His Name' loves me" over and over. I remember the feeling of being completely gone. I was exhausted mentally, physically, emotionally.
The night before my graduation from college, he told me that he would find me and kill me if I ever tried to leave him. He said this many times after that day. I really believed him.
He often checked through my purse and accused me of being unfaithful.
He used God and spirituality to weave a crazy web of words, rules, and crazy making. That was really difficult because right before I met him, I realized I really believed in God. And he showed up in my life with his strange way of thinking about it and I fell right into it. About the 4th day that I met him he came home with a book, "Autobiography of a Yogi".  I wasn't ready to read it then, but later a friend gave me a copy of it and it answered all my questions and helped me to eventually leave him.
Years passed … we moved, the kids were getting to be of school age. Eventually I got a teaching licence and began teaching. When things finally got to their lowest point, he forced me to quit my job as a kindergarten teacher in Georgia, we had been evicted from our home in freezing February weather. Moved into an abandoned house with no electricity – all so he could keep working at his failing business. I thought it was temporary. He had terrible people around me and the kids – it was a nightmare.
Finally I went to St Vincent de Paul Society and got help to get an apartment. I got the kids in a decent school, however he would not allow my youngest daughter to go to pre-school. He forced me to work at the restaurant he was running with his business partner, where he could keep an eye on me. I couldn't go anywhere or do anything. He was always watching me. One night he came home drunk and in a rage and I truly thought it was my last night alive on earth. I knew he was going to kill me.
Then my youngest daughter walked in the room and he stopped. I held her all night and prayed so hard. At that point I had been to the Coalition for Domestic Violence a couple times. I think he sensed my waking up and it made him angrier. Soon after than I left him.
After I left my husband, I met another narc within days! I got a job driving a blind man around. At the yoga studio he attended, the teacher asked me if I'd like to clean mats as a trade for classes  There was a young man in the class who approached me – hearing my daughter (who was with me) coughing.  He said that her cough was due to stress and offered to give us private lessons. His kindness turned very quickly into manipulation.  He began telling me that I "owed" him for his help in the form of car rides and soon turned into demands for money.
When he began telling me lies about my children. I spoke to a friend about what was going on. She helped me to see he was manipulating me. My children were in the way of him being in total control over me and he was trying to separate me from them. I wasn't able to see this for myself.  I walked away and did no contact.  I even moved away.
Then I wrote a letter to a person I really trusted. This Swami, who had written books I had read, and had music I listened to that soothed me because I couldn't calm myself enough to sleep.  I was always in so much fear. I wrote him about everything and asked him what should I do? He wrote back and told me to cut everything and everyone out of my life and just work, meditate, and pray and soon everything would be all right.  That is exactly what I did with all the energy and will power I had left. I just trusted him.  People have asked me why I did this. Why couldn't I tell? I was like a zombie then, I was unable to process, I needed someone to tell me what to do.
The next person (narcissist) was in the guise of a "yoga teacher and healer" much like my husband was in the guise of a soccer star. He seemed to me to be someone who was trying to help me and my daughters.  But after 6 months, I realized that he was manipulating me again and I fled from him.
When I was finally alone, I was in such an utter state of confusion and fear- slowly, I began to realize that in all of these situations, I was the common denominator.  At night in the dark of my room, I shook with fear.  One night I cried my heart out to God for the first time ever.  I felt that I needed to say I was sorry that I had ignored him all these years.  I realized over time, that "God" and my higher self were one in the same and I really was saying sorry to my higher self!  Sorry for ignoring her and for letting other people come in and giving them the keys to the kingdom. After that, my life began changing.      
How were you Premi mentally, physically and emotionally as a result of the narcissistic experience?
At first, I just was really good at lying and covering the depth of the difficulty I was in, but by the end, I just was completely broken as a human being. When my first child was born and I came back from the hospital alone, from a c-section. Stumbling around the house, trying to care for the baby, in pain, I knew, for the first time, I had an inkling that I had made a terrible mistake with this man. But again, my solution was not to leave him, but to be stronger.
I made a pact with myself to be stronger. From the outside, I was a perfect mom and wife.  I truly loved my kids, gave them my love and attention, and I was able to cope with that part of life – but I was completely numb inside – I cut off all feeling & connection to my body, my mind, my SELF.  I could function but there was no connecting to me.
After I left him, however, and I had to start facing myself, I went through a period of major depression and chaos.  I was barely able to cope with myself or the kids when alone at home for a period of 3 months.  I was falling apart but I could not completely fall apart because I had such a tight budget.
Knowing that I needed help, I went through an agency that sends a counsellor around to your house to give your kids support.  I was unable to be real with the person they sent. I made everything perfect at home and he never came back because he said we did not need help.
During this period, I was very strict with my kids. I yelled a lot.  I was intolerant and had NO patience. I was just hanging on. I broke down and cried often in front of them. I was also working as many as 18 hours a day, hauling them with me to babysitting jobs at night, sometimes not getting home till 2 or 3 in the morning.
What was he (your husband) doing Premi, when you left?
First he couldn't get in touch with us as he didn't have the information. Then someone said that legally I had to give him my phone number. He thought that I was going to go back to him. He couldn't believe that I had just left. I actually did see him one time, when I was out walking, he was just trying to play these mental games with me.  I knew from going to the domestic violence centre that if I talked to him he would try to confuse me so I knew not to talk to him. He had a couple people following us, to see what I was doing and where we were living.
What sort of contact was he having with you and the kids at that time?
I was trying my best to keep the kids away from him. I had no idea what was legal or not legal. I was terrified that someone was going to come and take my kids away. He was making threatening phone calls, I was being followed by someone he sent. I had agreed to let the kids see him. I was in my boss's car to get to the visit with him and he angrily attacked the car, punching it and kicking it, with the children in the car.
One time he saw me on the street with the kids and he pushed me down in front of them.
Though he would buy the children ice cream and things like that, when  they were with him, my daughter told me later that he would put them in the car and he would be outside of it talking and smoking with his friends. They just had to be in the car, the whole time.
Another time I had allowed the kids spend the night at his house, not realizing the extent of the abuse or even that it was abuse, and I had allowed my children and arranged for 2 of the neighbours children to stay together at his place. In the morning he dropped my kids off at school but for some reason, he put the other children on a public bus and sent them to school that way. It was terrible.
Mainly I was in fear. He would threaten me and try to reason that I should come back saying he couldn't understand why I left. Then he would revert to being angry and mean again. I just thought he was going to kill me.
How bad did the PTSD end up for you?
It was really debilitating. I could not think, I could not function. I was demoted for not being able to transfer numbers from one page to another. My boss thought I was on drugs or something. He couldn't understand why I couldn't do the job. I couldn't believe it myself that I was making those mistakes.
I was holding myself together with a smile on my face but I was falling apart. I got a lot of traffic tickets because I didn't stop at red lights. I didn't really notice them. I often found I had been driving blacked out!
I went through major depression. I could not get out of my bed for 3 days once because I was literally paralysed. I had done all of this when I was with the narc. But now all of this was way more intense.
My lips would swell up like golf balls periodically just from the trauma. It was hard for me to even talk. I couldn't verbalize what was going on inside of me. I was even afraid of men, I couldn't talk to them. There was nothing left of me, of the person I had once been – I was unable to find her. It was hell. I was unable to care for myself. I had gained a lot of weight over the years. I did not know how to connect to myself.
The worst was, I had NO IDEA, all those years that I had been abused and that there was something majorly wrong!
What had you tried to do to get well?
Initially, the last month before I left my husband, I went to the Coalition for Domestic Violence. I realized it was abuse for the first time. However, the help I received from them did not go beyond the "victim" mentality. Then, after I left him, I started telling my family and friends and all the people who knew me as a child what had happened. I asked for help from all of them.
I tried Prozac and a lot of other drugs like that, but I hated them and stopped. They did not work at all and made feel sick and trapped inside myself. I then learned to meditate. This helped me start getting in touch with my higher self and give some positive forward moving focus to my life.   I was totally overwhelmed by how much was wrong with me and also the mountain that lay ahead of me.
I looked for a community where my kids would be safe, with a good school, and nurturing environment.  I chose a community in Northern California and moved there. Coming here has helped my children heal especially.  We now have a loving and supportive community.  I was still in "survival mode" however, and was still plagued by anxiety and could not get close to anyone.  I was carrying a lot, but had no idea how to deal with it.
I learned Kriya Yoga as taught by Paramahansa Yogananda.  Kriya works with energy patterns – patterns that we have created over lifetimes.  I could feel layers of myself coming off.  I think doing the Kriya is what brought me to point where I was ready for what Melanie's healing was offering.
When I had the resurgence of the PTSD last year, I went to a cognitive behavioural therapist. The same night, I came home thinking, "this is not going to work – I feel worse!" Then I turned on YouTube and found you Melanie!
Everything that you stated in your videos and writing aligns 100 percent with what the great Masters of yoga have said. I resonated right away with your story, humility, and mission to help everyone seeking help. I knew right away that you were true and honest, especially in the way you run the forum – it is completely set up to help and support people, nothing more. No gimics, no hidden anything. I also feel that because I was already beginning to tune in to the contractive and expansive energies within myself, I was already very open to the healing you gave through the youtube video.
That night when I found your material I ordered the NARP Program membership and began my journey. After the second shift, I stopped seeing the therapist. Now therapy felt like it wasn't working and this was. After my second shift I stopped therapy and gave the therapist your website.
What started to shift when you did NARP?
The initial Youtube video was my first dramatic shift. I felt a layer of suffering that I had carried with me for years – just vanish. It was gone. I knew it was gone. It was amazing. I felt like it was possible to change. I felt for the first time, vestiges of my true self. Over time, I felt my true self being to emerge more and more.
Then I committed to doing the module work in NARP. After doing a module, the next day I felt raw, fragile, as if all the old emotions were loosed up and I felt fear and insecurity. Then after a day, I would get a deep feeling of freedom and calm joy that lasted until I was ready to do the module again.
Let's talk about you recent custody win Premi and how that came together
I had lived in complete fear for the last 4 years because I was afraid he was going to take the kids. I was afraid no one would believe me.
I didn't have any police records. I had called them once and I got a weird police officer who didn't believe me and wouldn't make a report. I felt I didn't have enough to win and was avoiding it. He was across the country, I was here and I hoped that he would fade away.
But he didn't. He came to visit, he was threatening and scary. He would call and upset my oldest daughter. I could see the set up and I could see he would do the same to them. He would call and it would ruin my life, wreck my day, turn me into a person I didn't want to be.
When I decided to file for divorce and custody was around last Christmas, a year ago. He was calling and threatening that he would take the children away. I felt he could abduct them or even take them out of the country. It was the biggest decision of my life and I was so scared because I feared putting this huge decision in someone else's hands. What if people didn't believe me? What if he charmed them or was so charismatic that he fooled them?
The day that I filed was on MLK Jr's Birthday. I filed without asking for child support, because I thought that if it made him fight me more that the children's safety was better than support. The person at the Family Law Facilitators Office that helped me fill out the paperwork (I had no lawyer) was just an angel. She had experience and helped me to be able to chronologically document the events of the relationship and submit it to the courts. He filed his paperwork and he was definitely going to fight me.
I had filed for full legal and physical custody and that any visitation would be professionally supervised. And I said that if he disagreed with anything that I would have no tolerance. I also asked for a full custody evaluation which could be a huge expense I may have to incur. My whole tactic was to be as severe as I could to not leave any legal room to make sure he couldn't take the children so that the children would be safe. I asked for everything that I possibly could. In doing that I was at the same time doing the modules and I was starting to shed the old fake self that had been suffocating me and hurting me.
We had the first hearing and he came and tried to tell the judge that I was lying, and that he would come back with a lawyer. He also had to postpone.  At that point I was really in fear. He drove by our house and I was afraid he would do something.
The judge granted the professionally supervised visitation because he didn't read the case yet.  Transcripts were kept of the visits which documented his behaviour which he displayed for the children and the supervisor and was later submitted as evidence.
I had three months before the case was heard and I worked the modules and it was going well. I woke up one day and I knew something was different. I will never forget it.  One morning this past July 2015, I woke up and I could feel I was different – that something had changed like someone had taken an organ!  The fear was gone.  The heavy weight that was my connection to the Narc was gone.  My buying into the fear and anxiety was gone. It didn't control me anymore. It was as if a cord was cut and I was free.  I knew I was free.  After that I had no fear of seeing him in court.  I felt solid, like a rock and I knew everything was going to be okay or that I would be able to handle whatever happened.
We had a hearing, a status update, before the trial, the judge, who is known by everyone to be stoic, not to smile or give away any emotions. At the end of my status update he looked up at me right as I was leaving and smiled at me!   I felt it was a sign of my changed energy patterns reflecting/manifesting my own inner state. I knew I was doing the right thing for my kids.
When the court date the next month came, a lady from the Domestic Violence Coalition was going to sit with me at court, but inside, I knew I did not need her there, that I was strong enough now. I did not want to say no to help though so I let her be there with me.
I was prepared for anything. I was ready to have to spend the money for the custody evaluation, to talk to the mediator, I was ready for him to have a lawyer and whatever he was going to say or do.
Then I got into court, he wasn't there! It seemed like he didn't show up!  It was just me. We went through the whole proceeding and the judge said, "I'm granting you everything that you asked for and you don't even have to pick up the phone."
I had to go to the divorce part right after that and he was on the phone in the courtroom and it turned out that he had somehow been put through to the wrong court room and there was no way of me telling him he missed the custody and the judge he was talking to didn't know. So he was carrying on with the judge on the phone and ended up having to have that part (the divorce part) postponed for a month.
It turned out that he had phoned the court saying he had gotten a ticket to come and he had called me on my phone and left a voicemail that his flight was delayed and then the plane was delayed in Chicago and it turned out for whatever reason he couldn't get on the flight. He couldn't come. And it wouldn't have mattered anyways because it turned out that even the paperwork that he had sent in to the court, didn't arrive! It was like an energy force field around me and the kids preventing him from being able to do anything to us. It was a miracle!
And all the titles to the modules I had gone to each of them and saw them flip for me. By the time I got to it, it was not about winning or losing. I was already there.  I got to where I felt sorry for what he was living. What a miserable existence!  I wasn't about the fear anymore.
I remember emailing you on the forum a question about custody and testimony and it was totally from this place of fear and doubt and over the course of doing the modules all of that fear and doubt went away and the outcome totally shifted.  I stepped into the true reality and left the false one behind. It's so hard when you first start to imagine that reality, but you've got to imagine it because it is real.
I remember I was so grateful for your really long emails because it eventually it just gets into your brain. Over time, all the possibilities start to become clearer to you!
What final message do you have to share with others?
I just want to say that my life has completely changed. The modules were really a key to unlock myself. My life now is amazing. I am happy inside myself – it is a calm happiness that is the result of loving and being in attuned with my higher self, my big self.
I parent better, my children are growing in so many ways as a result.  My kids saw me break down, they saw the fear and they saw me keep trying and then they saw my success. In so many ways. I promised them that I wold take care of them and protect them. They saw how it worked and now they have that security.
My final message is to have courage. Fake it until you make it. You will need to put out a lot of energy at first to have NO Contact and get your life back together. But the Modules will ease the load tremendously if you do them with sincerity and openness. You must remain open so that the changes can take place within you and around you. The more sincerity you feel towards the process the quicker and stronger the shifts will be.
You will develop a healthy, enriching relationship with your best most expansive self. You will never be bored or hate yourself or life again. All of those shadows will lift away like clouds burning off in the sun. You will see, like I and many others have, that what you have endured is actually a spiritual blessing.  The freedom you will experience is the first of many freedoms.  Each one will bring to you more and more inner joy and inner contentment.
Thank You For Listening To Premi's Thriver Show
Wow, what an incredible show! I was so thrilled for Premi and how far she has come for herself and her gorgeous girls after everything they have been through.
If this show resonates with you and you want to learn how to truly heal just like Premi and so many others have done, I would love you to join the NARP family.
You can find all the information on how to join here.
If you have any questions or comments you would like to send to myself or Premi, please leave them in the comments section below, we would love to continue the discussion about this show with you.
(Visited 4,005 times, 1 visits today)
The following two tabs change content below.

Melanie Tonia Evans
is an international narcissistic abuse recovery expert. She is an author, radio host, and founder of Quanta Freedom Healing and The Narcissistic Abuse Recovery Program. Melanie's healing and teaching methods have liberated thousands of people from the effects of narcissistic abuse world-wide.

Latest posts by Melanie Tonia Evans (see all)