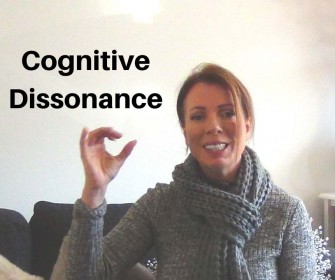 Cognitive Dissonance is a very important topic because it is something everyone who has experienced narcissistic abuse encounters.
It is a normal human brain function that operates to protect us, but when we are trying to create a life free of abuse and stop getting hurt, and leave and hold No Contact …
It has the opposite effect.
Even if you've learnt extensively about Cognitive Dissonance, this video will help shed light on WHY this phenomenon is really happening, how it makes it so difficult to leave and what you can do to free yourself from it.
The MTE team are doing something a little different with Thriver TV this week by publishing the video on the blog.
We want everyone to have the information and tools they need to recover, and by publishing on the blog we hope people who don't know about Thriver TV will be able to access the information.
I have absolutely loved the conversations we have been having along with each Thriver TV episode.
Sooo …. if you would like to join the conversation please leave a comment on the blog, I respond to as many comments as I can. 
The following two tabs change content below.

Melanie Tonia Evans
is an international narcissistic abuse recovery expert. She is an author, radio host, and founder of Quanta Freedom Healing and The Narcissistic Abuse Recovery Program. Melanie's healing and teaching methods have liberated thousands of people from the effects of narcissistic abuse world-wide.

Latest posts by Melanie Tonia Evans (see all)