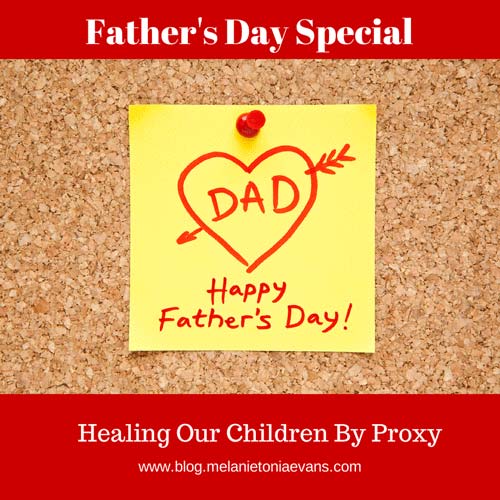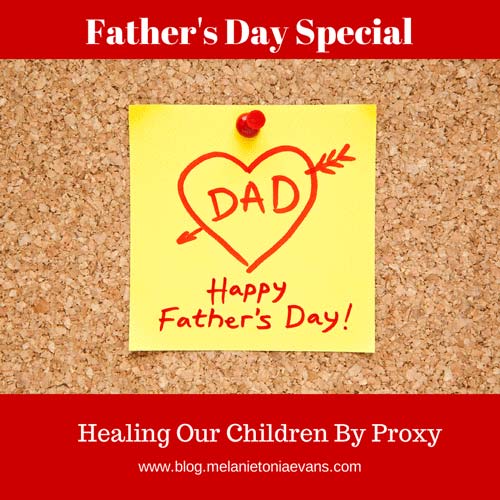 Click the play button below to listen:
Audio clip: Adobe Flash Player (version 9 or above) is required to play this audio clip. Download the latest version here. You also need to have JavaScript enabled in your browser.
I have a really special Father's Show for you … and within this show I am interviewing a wonderful father.
It isn't Father's Day in other parts of the world, but this Sunday in Australia it is.
This show is about "Healing Our Children By Proxy", and I am going to share with you an incredible healing process which can effectively help our children.
As a parent, we know we would do anything for our children – many of us would even die for our children. We would do anything for them to be healthy and well.
Yet, we know how hard it can be to help our children, because they don't listen; in fact they often do the exact opposite of what we would like them to do. And no matter how much we try to lecture and prescribe, they usually push back and resist all of our attempts to intervene. This is why "healing by proxy" is so effective – because it doesn't require our children's physical involvement at all.
In this show I first talk about how I was able to help turn my son's life around from being depressed, drug addicted and directionless to becoming confident and finding his way in life – with the use of Quanta Freedom Healing on myself …
And then I interview Ian, about his personal journey, and how that expanded into him wishing to energetically help his son.
Ian talks about how, in his teenage years, Michael was confident, successful at sport, handsome and had the world at his feet; yet he got in with the wrong crowd and had been on a downward spiral every since.
Ian was incredibly disturbed when his 30 year old son hit a rock bottom, and reached out to his father. Ian had grave concerns that his son would take his own life at this time.
In the radio show you will learn about the incredible impact Ian had on Micheal, and exactly how Ian was able to help heal his son from afar.
I'd love you to listen to this interview, and if you have any questions regarding "Healing By Proxy" please post below, and myself and / or Ian will be happy to answer them.
The following two tabs change content below.

Melanie Tonia Evans
is an international narcissistic abuse recovery expert. She is an author, radio host, and founder of Quanta Freedom Healing and The Narcissistic Abuse Recovery Program. Melanie's healing and teaching methods have liberated thousands of people from the effects of narcissistic abuse world-wide.

Latest posts by Melanie Tonia Evans (see all)