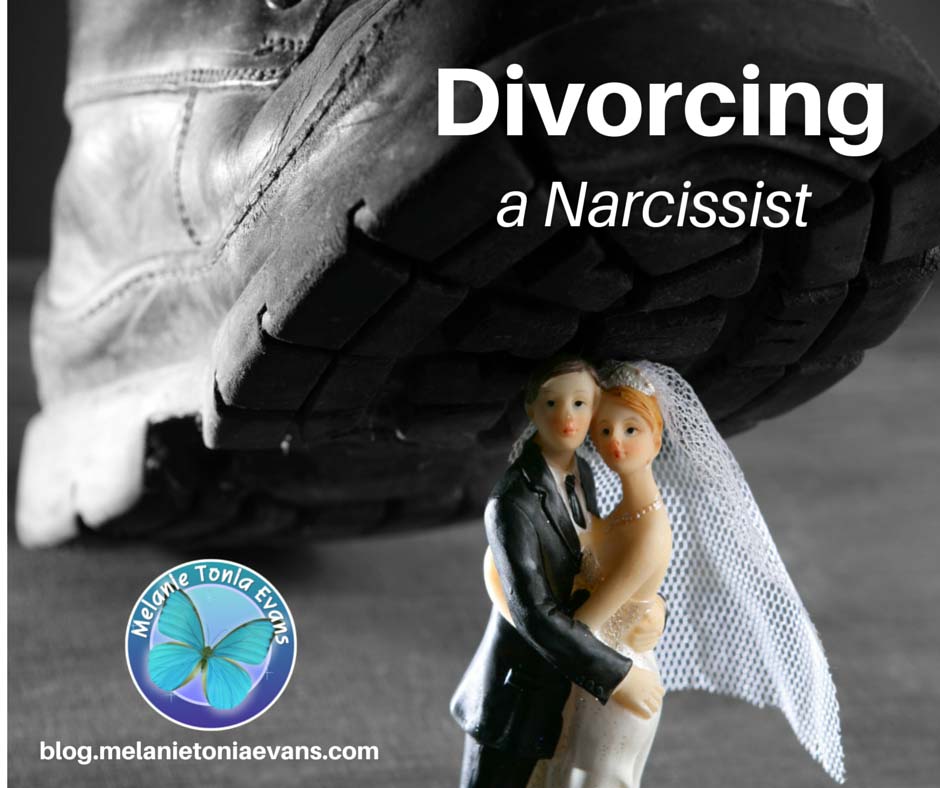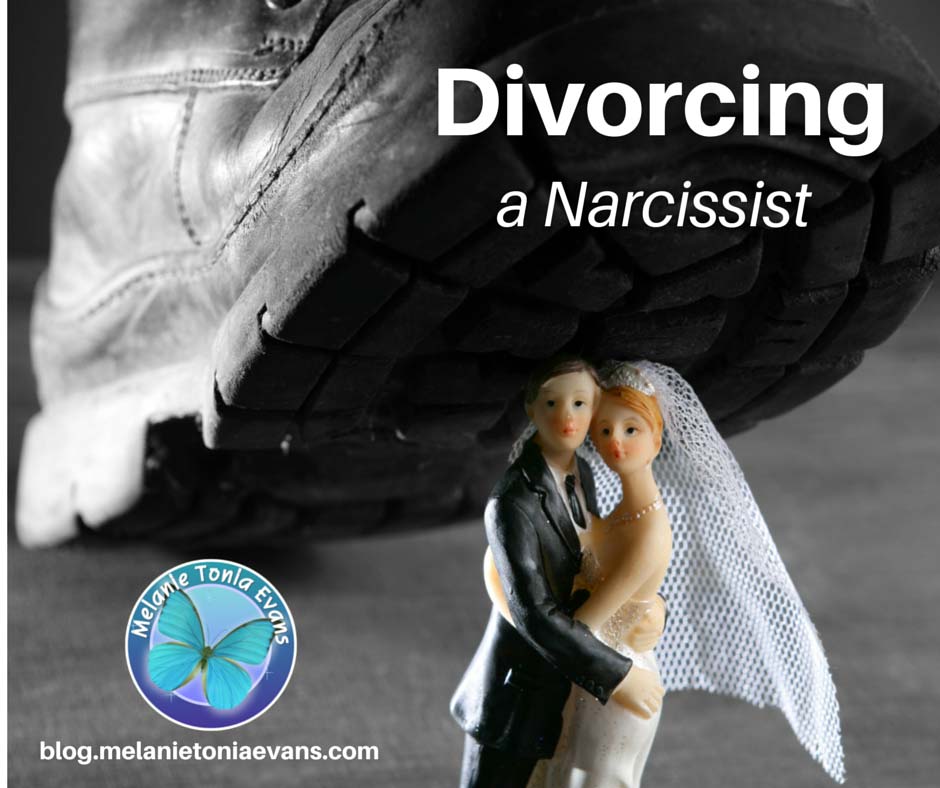 This first article is Part One of a two part series
I think we would all agree that divorce is one of the most excruciating things anyone can go through.
Psychologists Thomas Holmes and Richard Rahe in 1967 created a list of the top 43 most stressful life events. Divorce rated the second most stressful, only capped by death of a spouse.
That describes a normal divorce.
But what about divorcing a narcissist?
THAT takes the stress to a whole new level.
I've been through it, and many people in this community have been, presently are, or will need to do so in the future.
Maybe you are divorcing from a long term or a short term marriage.
Many people need to divorce a narcissist after a long term marriage for one of two reasons – the narcissist finally discards you, leaving you for another source of supply – or you have reached the point where you have decided enough is enough and finally you are leaving.
Or … maybe your marriage wasn't long term (like mine) and what started off in a blaze of love bliss – complete with the "dream partner" and "the answer to all your prayers" – ended up a holocaust where either you were discarded or crawled your way out of the carnage barely alive.
Truly, regardless of whether divorce comes from long or short term narcissistic marriages, it can be horrendous.
I really want to cover off a few angles in this article series starting with Part 1, this week's article, which is about the emotional state when divorcing a narcissist and what we need to do emotionally and spiritually to get clear, get out and get well.
The Emotional Component
The emotional component of divorce comes first in this series for a very important reason.
Divorcing a narcissist is complex, and there are many parts to it – and many stressful, difficult and high conflict parts – and this I firmly know as a result of my own journey and through helping so many others heal and Thrive during and after divorce …
That the emotional component is the most important thing to get right, because from the foundation of a more solid, empowered, accepting self all of the energy that was previously tied up in anguish, heartbreak, despair and powerlessness is liberated, and you have energy available to create a new life, rather than stay stuck in the helplessness of victimisation.
A better life than you ever could create previously, even before being narcissistically abused.
I know that may seem really hard to believe right now … but I promise you that this can be your new truth after you get through this, and after you have worked through narcissistic abuse as the most powerful breakdown/ breakthrough experience in your life.
And it is my greatest hope that this article series can grant you the hope that it is not just possible – it is probable.
But trust me, this is not simple "Pollyanna stuff". We will roll around in the pain points and the traumas over the next two weeks, and how to liberate yourself from them – so that you can get to the other side.
The Shattered Dream
Very few people get married "just for the sake of it" or thinking that their marriage isn't going to last.
I previously held the belief marriage is for life, and as such, the commitment of marriage at age 35 was a very big deal for me.
Beliefs can be powerful and many of us took them very seriously – many for religious reasons, security reasons, or just sentimental reasons. Whatever the reasons the fact is most of us were programmed to believe "marriage is forever."
Therefore it is no surprise (especially if we are still in the illusion of "loving" this person) when we hold the divorce papers in our hands, that we are devastated that our dreams and hopes of a life with this person are now destroyed.
I know how this feels …
I remember that day staring at the divorce papers feeling like something inside me had died. The pain was so great I didn't know how I was ever going to feel normal again.
At that time I was hugely in resistance to "what was". I really wanted to wake up one morning and discover that the marriage falling to pieces to the extent of having to divorce him had just been a bad dream.
At that point in time I would have done anything to wake up and have my "wonderful" husband, life and future returned to me.
Today I know why I was in so much agony. I wasn't in acceptance that there was a higher reason to this. In fact I had stayed far too long despite abuse because I refused to accept "what was".
I had no frame of reference at that stage of my life to realise that "what my head wanted" (my personality) was not the real truth of my life – and that what "my emotions were screaming at me" (my soul) was the real truth instead.
No-one had taught me that.
In short, I had been ignoring the truth of my soul, life and necessary personal journey – which was to grow, heal and take responsibility to become the person who could generate a happy, fulfilling life for herself. Rather than be unconsciously (because I didn't know any better) stuck in a co-dependent model – wanting someone else to provide my life for me.
As well as wanting someone else to provide my self-love, self-worth and value in the world.
Commodities that were my job.
But I didn't know any of that at the time – and I would have been very likely to attack anyone if they dared suggest it – because the pain was so great of having my "dream life" torn away.
I felt victimised beyond measure.
Tragically I felt … I was not just losing the dream but losing virtually everything I had put into the dream.
Love, resources, money, time, efforts
… all of it.
I am sharing how it was for me – because I know I am speaking to many of you who are going through this right now.
The lessons of narcissistic abuse generally come at a price – a HEFTY price.
Virtually everyone in this Community who has been faced with intimate narcissistic partner break-up knows these agonies too.
One of the worst devastations for me was this: him lining me up – which meant that I had gone from being "the love of his life" to his "utmost enemy."
(The truth was this had been happening all the way through the relationship anyway.)
This happens to nearly all of us when leaving / divorcing a narcissist … it's simply par of the course.
That had me reeling in UTTER despair.
What I didn't know back then is this: if we are not working solidly on our emotional inner state then the price of narcissistic abuse and divorcing a narcissist compounds and becomes even bigger … as we spiral down into a deep black hole of intense pain and victimisation.
But, sorting out the emotional component doesn't come easily for many, and it certainly didn't initially for me … and it may not initially be for you.
That is until you connect to a different way to deal with this.
One where transforming your emotional state is your highest priority – realising that everything can unfold from the foundation of a more solid and healed emotional state.
Soon, I am going to explain exactly how and why this is true.
If – like me initially – you choose to stay in the anguish of believing your dream life is over, your emotional journey and therefore practical journey within narcissistic divorce will tend to be excruciatingly painful.
However, if you do the work on yourself, and open up to the wisdom that this has happened for the reason of bringing you to the awakening of becoming your own self-generative creator of an incredible life – then there is a lot of work to do.
And the results can be the most incredible, joyous rebirth you could possibly imagine.
Yes, there will be losses; those are inevitable. But the gain far transcends anything you could put a price on. What is more valuable than your joy, empowerment and love for life on every level?
What is more valuable than being released from the literal bowels of hell into a true state of heaven?
I promise you … my heart goes out to you in abundance if you are divorcing a narcissist … especially if you still feel "in love" with this person and don't want to accept that the marriage and the dream is over.
I did it really hard – and my job and mission in writing this article is to help as many people as I possibly can to NOT go through divorcing a narcissist the way I did.
Please understand I totally realise that even if you are NOT in love with this person anymore, divorcing a narcissist will be anything but easy.
That is until you make your divorce journey all about a completely different reason than the senseless cruel twist you thought it to be.
"Why Didn't the Marriage Work Out?"
Naturally there could be a hundred and one surface reasons such as, "This person was an abuser", "Life became unbearable", "He / she left me for another person" etc. etc.
But I want to take this deeper …
I truly believe we were never meant to have a relationship that worked with a narcissist.
It's actually impossible to have a healthy and genuine relationship with someone with Narcissistic Personality Disorder.
People suffering from NPD don't heal and don't become healthy people – because someone with Narcissistic Personality Disorder is deeply unconscious and won't take personal responsibility for the inner wounding that causes their horrendous behaviour.
Additionally he / she cannot give up narcissistic supply (the self-medicating of inner emotional pain) for long enough to meet, claim, embrace and deal with these inner wounds.
In stark contrast, the narcissist does EVERYTHING to self-avoid, garnish narcissistic supply and project their inner wounds onto others. It's important to understand that if narcissists don't do the inner work on their wounds – the exact reason they are capable of behaving in a malicious and pathological way – any words, admissions and "sorrys" cannot hold up even if they were "genuine" at the time.
The behaviour is ruled by their emotional wounds and False Self. Narcissists literally can't STOP the way they behave. And never could, unless they did take responsibility for their wounds and healed them.
By the time the cracks are wide open in the relationship and the cycle of violence becomes more and more frequent and more and more damaging (meaning: abusive event … damage resulting … reunite … tension builds … next abusive event …)  then the narcissist firmly believes he or she is the victim and you are the perpetrator.
This is the only way the Narcissist's False Self can deal with what is happening …ZERO personal genuine responsibility that lasts – and you can argue, prescribe, lecture, demand and jump up and down on your head 1000 times and it will make not one scrap of difference.
The inner landscape of the narcissist is so pathologically damaged he / she CAN'T take and hold responsibility.
How many of us nearly died trying to get the narcissist to see what they were doing?
I nearly did … all because I didn't want to have my marriage end, and I didn't want to lose the status, dream, love, security and all the beliefs I had regarding marriage regardless of the truth that was smashing me over the head every other day.
Truths such as:
This person is not capable of being "well", and I was never going to convince, coerce, help or fix him to get well.
He was not capable of loving me safely.
Nor was he capable of being an honest partner.
Or capable of making amends.
Or capable of stopping lies, abuse and criminal behaviour.
Or capable of working on himself for REAL …
This was not a marriage made in heaven – it was one made in hell.
He was not my soul-mate – he was my cell-mate.
He was NEVER, EVER going to be my life-partner.
So what was the REAL deal – what was it really about?
Here is the answer …
E V O L U T I O N
That's the answer. And it's not glib … it's a BIG answer.
Because at the end of the day the narcissist is a non-entity – unworkable … an abyss of life-force that leads to "nothing" and "nowhere".
So what are we left with?
ONLY ourselves … and all of the untangling in regard to "Why did this happen to me?"
And I promise you "Why this happened to me?" is a much healthier orientation than being snagged in "What happened to me."
The first is an empowered orientation that will take your forward into Thriver consciousness and results, and the latter is a victim state that will only cement you deeply into more powerlessness.
Acceptance and Working With "Why" This Happened
Back in the first N-relationship – the marriage – I know I did not have emotional mastery.
This was in stark contrast to people who do the work on themselves when separating from and divorcing a narcissist; people who do fare much better.
The truth is narcissists are experts at feeding off your pain and fear – this is what energises them – just as blood feeds sharks.
This is why your greatest mission in divorcing a narcissist and healing afterwards with a minimum of fallout is to detach every part of you that is getting emotionally triggered.
By doing so you start disconnecting your energy and self and you starve the narcissist of fuel. This is what disarms them more than any weapon that you could throw back.
In fact, throwing missiles back when in emotional distress, fear and pain is the most potent fuel you can hand a narcissist – it is like throwing gasoline onto napalm.
I have explained the following over and over in my articles in various different ways – but it doesn't hurt to reiterate here … especially when we are dealing with some of the most painful parts of narcissistic abuse such as divorce.
Quantum Truth allows us to understand WHAT is really going on, and WHY it is happening.
It helps grant us acceptance and the knowing there is a reason for this, and that there is something you can work with to turn all of this around.
Let's dissect this piece by piece.
To start off … this is the Quantum Truth … everything is connected.
This means that ultimately we are ALL of it. What this means is there is nothing in our experience that is not relating to a part of ourselves.
Bear with me – because this part is really important.
There are two types of experiences we can have in life
1) Positive and loving, or
2) Negative and painful (and of course any derivate on both scales).
If we have a positive and loving experience this means we are subconsciously and consciously aligned on "that topic" otherwise the positive experience could not have been in our experience.
What I mean by subconsciously / consciously aligned is this: "What you want" is a direct match with your subconscious programming.
Therefore you are "integrated" and "more of you" (this integration) is showing up outside of you as you in your experience.
Now we know that divorcing a narcissist – as well as being in a relationship with a narcissist is intensely painful – horrendous.
And this we need to understand … we ONLY have power within ourselves, because that is where all of your life is being generated from … including your present experience with the narcissist.
This doesn't mean we are "taking the blame." What it means is we are acknowledging the deeper truth and looking to what we can change which is only ever ourselves.
We can't change the narcissist – or deal with or work with them – that's futile and hopeless.
So … rather than perceiving the divorce and horrendous things that are happening as a powerless victimised disaster – we can start accepting they are in fact a message.
A message to show us that our subconscious and conscious minds are not aligned on the topic of "love" otherwise narcissistic abuse and the divorce experience could not be in our reality.
But now it is our reality and it is showing us our wounds that we can heal. Parts of ourselves we can claim, and shift … and how when we get through this and emerge as healed and transformed we will no longer have to attract "messages about our necessary evolution" that are this painful and devastating.
Also, we will have the subconscious and conscious alignment to experience love that IS healthy and real.
Many people when stuck in the unconscious, victimised model (which I promise you is normal, I initially spent a lot of time there too) don't believe this has anything to do with working on their beingness.
So … they continue the doingness – trying to combat the narcissist.
Making attempts to defend themselves against attacks without doing any work on their subconscious wounds to align with their conscious mind of "what they do want".
And their wounded subconscious continues to produce in their experience (via the narcissist) all the evidence that supports the inner painful beliefs wedged inside them.
Let me grant you some really common examples that I have seen time and time again play out within people's subconscious (until they do the work on healing them) over the last 8 years.
These are wounds from childhood that have never been healed – the wounds that the narcissist is playing on, battering and offloading his or her damaged self onto.
These are the wounds that are the very reason you got enmeshed with a narcissist (beneath the level of conscious realisation) and why you have had trouble letting him or her go.
It is the glue that binds you in this deadly game of love destruction.
These are an example of wounds which once found, released and up-levelled will cease to create this – by taking away the other half of the magnet.
These wounds are:
Feeling insignificant, unlovable and unworthy (Having suffered abandonment, punishment, criticism as a child and / or taken on that ancestral DNA).
Feeling like your boundaries were encroached, and you had no personal space, rights or truth (Having suffered violation, enmeshment as a child and / or taken on that ancestral DNA).
Feeling powerless to be yourself and express your truth, live your truth and be allowed to be yourself (Having suffered invalidation as a child and / or taken on that ancestral DNA).
Feeling like you are not worth loving, and that you are unacceptable as you are (Having suffered conditional love as a child and / or taken on that ancestral DNA).
I popped a post up in my Facebook Group regarding the producing of this article series and asked people if they had any requests or comments to share.
What was consistent, naturally, were posts of struggle and pain.
Some examples were: The reeling in disbelief regarding the N being so nice at the start and ending up a monster … and
The desire to keep rescuing and saving the narc from their own demise, and not being able to pull back from that … and
The utter devastation of being treated so cruelly.
(These are only 3 of many examples.)
We could look at all of this logically and state "Of course I would feel like that!" but if we really want to transcend, heal and break out of the painful patterns in our life, we have to ask ourselves this: "Why is MY tendency towards certain triggers different from someone else's – even though they are being treated in pretty much identical narc ways?"
The reason is: because the higher purpose of the narcissist is to bring evidence to you of your existing inner painful programs as a whopping great super serve so that they get your attention.
What these three emotional topics above are really about are these painful unhealed beliefs:
"I can't trust people who are supposed to love me."
"If I fix other people then they can be safe and I can be safe."
"People who are supposed to love me hurt me."
What happens to, us as per the narcissist's treatment, relates to our painful inner programming generally experienced in our childhood. The narcissist is unconsciously attuned to use your greatest wounds against you – because that's EXACTLY what narcissists do with UNCANNY accuracy.
Then your emotional reaction of having these very young wounds, which are still alive in your body, ripped open again … grants the narcissist the fuel to attack you even more.
And your inner wounds generate the self-abuse of not being able to move past "what happened to me" even long after the narcissist is gone.
This is the reason why if healing is not taken to a deeper level – the healing of "why this happened to me" – people do not recover from narcissistic abuse.
Unless they can authentically just choose to let the hurt / wound go.
(Most mere mortals including myself struggle to do this with severe trauma.)
Go onto any standard abuse forum and you will see the evidence everywhere – regarding people sadly and painfully stuck in the regurgitation of "what happened to them".
This is because they never break free with the understanding and healing of "why it happened."
Emotions Come First
None of the painful subconscious emotional programs we accumulated were "conscious" decisions – they are not what you want and NOT what you thought you were signing up for with the narcissist.
These were emotional programs you absorbed as a child (emotionally experienced) in theta brainwave with no conscious sophistication to filter out or decide differently.
Every message with any emotional component was accepted as "true" – without exception.
The ones we are concerned about are the clumsy, thoughtless, crappy, and terrible ones.
By the way please don't blame your parents even if they are narcissists. Their own subconscious and subsequent behaviour is created by the messages they received from their unconscious role models.
Heal your wounds from them. These are YOUR wounds … they are in your body (subconscious) regardless of how they got there.
Trying to hold anyone else responsible for them means handing your power over, and of course means you will never be healed.
Understanding our subconscious is key …
Our subconscious programs are firmly in control of 95% of our life with the power of our conscious mind being only 5% of our feelings, thoughts and actions by the time we are 35 years of age.
What is important to understand is the greater part of our programming happened before 7 years of age – the time when a child's subconscious has the voracious ability to download and absorb astounding amounts of information in order to participate in the human experience. This is truly the feat of a "mega computer".
Now … you might ask what this has to do with the practicalities of what you are going through with divorce … with custody … with property … with every anguish, hurdle and challenge.
The answer is: It has everything to do with it.
Because when you make this journey all about the necessary reprogramming of yourself, you will evolve beyond this "lesson".
Then rather than showing up feeling the powerlessness and helplessness you felt within the emotional container of these young wounds (I promise you that is what is going on) you will be operating from an adult emotional container instead and this is when you will take your power back.
You start getting your power back by having the vital emotional inner integration to set adult clear boundaries, and make adult clear decisions.
From an integrated state (being free of the wounds) not only are you emotionally solid … inspirations also come to you about what to do, and you become an energetic match to attract the right people, solutions and support.
Additionally, because the narcissist is no longer receiving your emotional pain and fear as the fuel to feed his or her terror campaign (this can be simply emotionally energetic – not even "real" communication) he / she LOSES power and often has to take the projections, punishment and drama to someone else who will provide the necessary fuel.
Because of having their fuel line cut, many narcissists stop the behaviour and even do settlements and custody agreements all of a sudden for this reason.
When there is no more emotional supply to get, the narcissist has to move on.
But none of this is possible when you are stuck in your young unconscious wounds of pain, fear, devastation, powerlessness and victimisation – or anger, resentment, or any other negative emotion that is not aligned as grace, transcendence and true evolved personal power.
So many people, (generally those stuck in pain and victimisation) believe it is totally irresponsible to work on your emotions and not take action.
I am not saying, "Don't take action!"
What I am saying is this: "Work on your emotions first! Heal your triggered powerless inner programs, and then you will take action that has a positive effect."
There are people everywhere doing a ton of "doing" and "acting" against narcs with no change to their inner being – their programming – and the results are shocking.
There is no amount of "doing" that substitutes for "being" – because the total truth is: our entire life is being created from within.
Hence the TOTAL lesson of narcissism – the most dire state of unconsciousness – is for us to discover true consciousness.
From the most ghastly of darkness lies the seed of the purest of light.
(This is in fact another Quantum Reality – every-thing comes from no-thing.)
Okay … back to the real life playout …
Of course this is not about healing yourself and taking no action … of course you can defend yourself.
But the difference is: when you have done the work on yourself you will be able to take action calmly, factually and solidly in your integrity – which means not being emotionally derailed.
And no matter what the narcissist tries to throw (which will run out of steam sooner or later with you no longer feeding it) rather than being emotionally pummelled by lies, maliciousness, insane greed and accusations, complete betrayal by using information against you, attempted abuse by proxy and any of the other assorted nasty narcissistic tricks … you will have a benign emotional response (because you no longer have the matching inner wounds) and you will deal with it all factually and straight down the line.
Then … I promise you, you will see how powerless narcissists really are, and how they unravel.
Please lean into and feel what I am saying.
Something inside you cellularly knows this to be true …
It resonates, because it is the truth.
But you are not going to live this truth until you can either authentically let go of your woundedness and have no emotional charge, or you do the essential inner work on yourself in order to.
I hope this has helped you realise the deeper reasons why you are going through such a painful time in your life … and I hope it has allowed you some In-Sight (inner awakening) into what is really going on for you – as well as the knowing you are not powerless, and you can turn this around.
In Part 2 I explain some of the very painful aspects of divorce – such as being replaced with a new partner, fears for your children over custody battles, and the loss of money, property and resources.
Please stay tuned!
And please pass this article on to people who you know are suffering.
Finally …I would love you – especially if you are suffering a great deal right now with divorcing a narcissist or impending divorce – to join me in my next free Webinar The 3 Keys To Thriving After Narcissistic Abuse.
In this Webinar you will learn exactly how to do the work on your subconscious, reprogram yourself and break authentically free from the holocaust of narcissistic abuse.
Click here to reserve your spot for the 3 Keys To Thriving After Narcissistic Abuse Webinar.
I look forward to answering your questions and comments below.
The following two tabs change content below.

Melanie Tonia Evans
is an international narcissistic abuse recovery expert. She is an author, radio host, and founder of Quanta Freedom Healing and The Narcissistic Abuse Recovery Program. Melanie's healing and teaching methods have liberated thousands of people from the effects of narcissistic abuse world-wide.

Latest posts by Melanie Tonia Evans (see all)