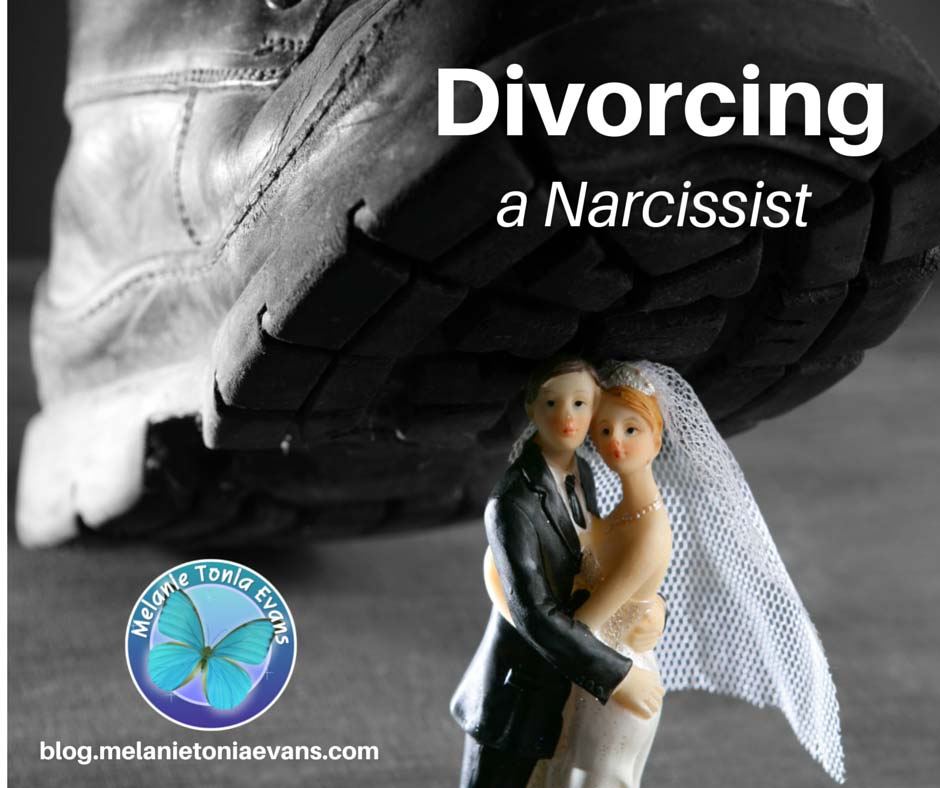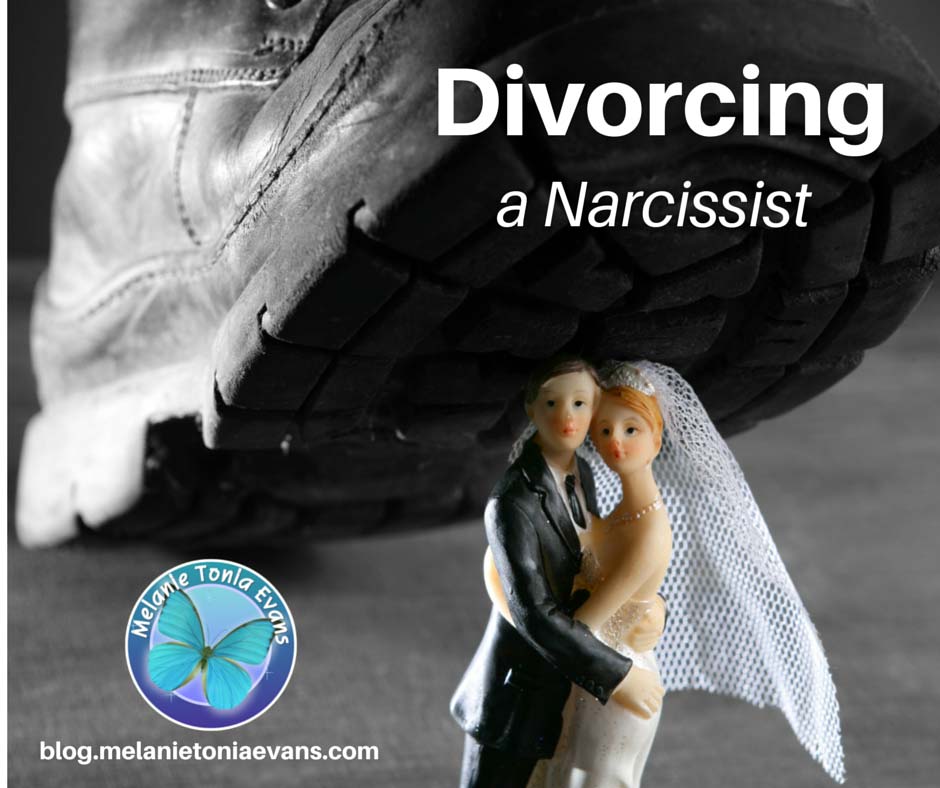 There really is no wonder that divorcing a narcissist takes the level of trauma of divorce to an unprecedented level – when we consider things such as: the cruel discards and replacing with new partners, new partners attacking you as well as the narcissist, battling over custody and property and the financial losses that generally happen as a result of the relationship, and whilst dealing with legal systems and narcissists in general.
I want to discuss each of these points one at a time.
Being Heartlessly Replaced
I know for many people this has been excruciatingly painful. My heart goes out to everyone who has experienced this, is experiencing this, or whoever will.
It is part of our human makeup that we can feel intensely devastated when someone who professed to once love us, moves on, and hooks up with someone else as if we never existed.
Additionally, there are some narcissists who are cruel enough to rub the formers partner's nose in it with the demonstrative information about – oh how wonderful the new partner is.
Just to clarify that particular trip …
Narcissists firmly believe they are the victim and YOU hurt him or her … So they believe punishing you is justified. And … all new partners are glorified as the best thing since sliced bread. It's all part of a narcissist convincing him or herself that this person is AWESOME narcissistic supply – it gives them the best possible hit of the "drug".
I had it happen to me (like most people) from both narcs. First narcissist when I discovered he was out dating, after professing how much he loved me and wanted me back, (I was hooked badly and trying to stay away) … I caved. I broke contact, because I was so devastated.
It took me a long, long time to get over the thought of him with someone else.
Naturally of course he has been connected to women continuously. I was told not long ago inadvertently (I certainly don't go looking for information about him …) that he is on Wife Number 4 now!
I truly couldn't care less (I haven't for years), because he and his life, like all narcissists, is NOT my reality.
Narc number 2 replaced me the day after I said "No More!" (the last time I ever had contact with him). Initially after finding that out, I felt the "punch to the gut", but within a day of Quanta Freedom Healing shifts it was totally cleaned up – and there was no backward glance, no pain and no obsession about him.
Rather, there was a profound freedom, and even greater sense of being anchored in "love" within myself and even more closure and relief.
And a total knowing that however "that" relationship worked out – was truly none of my business, because it was in the hands of Life and all was in perfect and divine order.
Needless to say that relationship (again inadvertent messages that came to me) ended up EXACTLY the same as his and mine did – issues, drama and breakup.
Why am I not surprised?
But truly I couldn't have cared less, even if they got married.
Naturally, of course, this took inner belief system shifts and a lot of inner development. It took the healing of two narcissists to get to this level … a lot of work on myself to release all of the powerless illusions that my life was nothing without these people, and reversing the old beliefs about not being able to be a Source of love and life-force to myself.
My journey with N-abuse has taught me firmly that "thinking" is not the answer to the many anguishes that can hit – and shifting wounds out of my body is the true solution instead.
It really is the same for all of us …
The shifting, is about finding the origin of every insecurity, every assigning of someone else as "our source of love", every part of ourselves that feels "I am worthless if I'm not loved by another", and every part of us that feels like love could never be ours … and releasing these wounds and bringing in the ultimate Source Love that "just is".
Then there are no delusions, no craving someone that is not genuine love, and certainly no missing "love" because we just BECOME it.
And this is appropriate and healing and resurrecting beyond measure – because you can't "get" love – you can only "be" it.
And then we have the ability to attract and generate more love in our lives.
I PROMISE you this: There is no part of our True Self anchored in Oneness and Love that is in love with an abuser, misses an abuser or wants to be back there …
These are your wounds talking – your False Self – not your True Self.
That's why we need to shift to that state. We need to become that level of consciousness.
People have asked me – after all I know, and being in the position I was, why I didn't warn the second narcissist's new victim.
I had no intention of doing this. Some may think this was heartless … but I knew firmly that getting involved was not the answer for me or for her.
(I'll get to more about this soon …)
The Illusion That the New Relationship is Wonderful
I feel enormously for the people who think that the new partner is going to get it all, that everything is wonderful, or that their ex is madly in love with the new person.
This is smoke and mirrors … if the person who replaced you with another partner is a narcissist.
Remember back, (for most of us) didn't your relationship start off as you being the most adored, showered with love person on the planet. Wasn't it a lagoon of floating in love bliss?
And then … didn't you become the sworn enemy smeared to all and sundry and treated with the utmost contempt and cruelty?
Yes …
And so WILL the new partner … and the narcissist, at the very least, will move on emotionally (it was never a real emotional relationship in the first place) if not physically and create new sources of supply because this one can't appease an unappeasable ego.
And, the narcissist will do what narcissists do – all sorts of unsavoury things behind this person's back as well as progressively tell them all the reasons why the narcissist is not happy with them.
That's right the narcissist will devalue this person mercilessly, just like the narcissist did you.
NOW – here is the VITAL disclaimer on this information – I am NOT telling you this so you can try to repeat my words to yourself a million times over to try to get some peace and closure.
I am telling you that simply because it's a fact … but you need to know this …
No amount of logical regurgitating such as: "Is she / he better than me?" "Is she/he with him or her because of  ….?" "How long before they break up?" I wonder if she/he does this or that with him/ her?" is going to STOP simply because I have granted you this information.
If obsession has grabbed you like this,  you can try as hard as you like – but it won't.
Because logical thinking has no ability to address powerful traumatic subconscious programs – the ones that the narcissist found, attacked and has brought up to the surface for you.
These wounds that are now so incredibly hurt and devastated after being discarded and replaced.
It is the addressing of theses wounds inside you – your gaps – your fears and insecurities that match exactly the stuff the narcissist did to you that needs to be shifted and healed, and that is when you will get REAL relief … and not until.
This is the reason why, for myself, narcissist number 1 "moving on" was excruciating, whereas narcissist number 2 was a very simple process for me to move beyond. Not because of them being different experiences but because the way I dealt with it was different.
Second time around I had a deep and powerful tool (Quanta Freedom Healing) to do the work directly on my subconscious.
It's here that I will share with you why I didn't warn narcissist number 2's new woman …
The first reason was because I was the last person she would believe. I had been smeared to the sky and back and of course she would want to believe him.
Just as the partner before me tried to warn me, and I didn't believe her. 
Yes, I am really sad that was the truth – and it was. However … I am sadder for her and the anguish she went through at the time trying to warn me than for myself – because I am grateful beyond words that I "suffered" narcissist number 2.
Just as much as I am grateful for narcissist number 1.
Because I needed these monsters (teachers) in my life to show me the unconscious parts of me that I needed to heal.
Also … regarding narcissist number 2, I still had more to go – not just for me, but also for deeper understandings to share with this Community.
The gift of these narcissists was the same for me as all of us – narcissists show us our fears and wounds in a more "smashing" way that anyone else ever could. They smash us so open – there is nowhere else to go but experience these wounds.
Like many others to date, cleaning my wounds up from the inside out has given me the opportunity to feel like I am the most loving, incredible, free and confident version of myself that I have ever known.
So … I hope you can deduct from this – the greatest reason why I didn't warn her, was because I knew she was going on the epic journey of meeting her wounded parts – a journey that at some deep unconscious level she signed up for in order to be granted the most incredible opportunity within her impended breakdown to truly heal and find herself.
No-one can be with a narcissist unless they are wounded, and unless they have critical unfinished emotional business to heal … no-one. So please know the "new" partner who replaced you has, at soul level, chosen to meet their wounds face on.
The question that only they can and will answer is: Will they awaken? Will they take on the necessary evolution for themselves?
So I really urge you to heal yourself to a level where you can accept the higher perspective … and you can have compassion. Because these are not people stealing your lover/ partner / spouse … these are all people who are fellow travellers.
I have been fortunate enough to meet 3 of the discarded, battered and traumatised women now, who were my replacements, or who I replaced –who reached out to me, (or who I apologised to) as a result of our personal journeys.
And I know for all of them (just as it was for me) – all of it was meant to be. Even if I was able to stop "that" narcissist in their path of "coming home to self", another would have arrived to take his place.
Why try to stop what needs to happen?
My motto is: Absolutely help and guide people that come to you but don't try to stop people's evolution by interfering … because you will profoundly screw it up for them.
(How often as parents do we do this to our children by interfering and controlling?)
If you are deeply traumatised about being discarded and replaced, I can't recommend to you enough to track the trauma in your body and find and release the connected wounds (Module 1 in NARP is the starting point for this) … and then it just won't hurt.
What happens is … when we get our powerless wounds up and out, the space for evolved organic truth can enter and simply arises within us. With this wisdom comes an incredible freedom and peace.
And we see and know the truth.
Is the New Partner a Narcissist?
For those of you battling with the narcissist's new partner who is also attacking you – I want you to know this …  your anger, resentment, fear and pain about "that" creates a powerful half of the magnet.
You need to take the charge out. You need to no longer be a part of that magnet. That is your greatest and highest mission.
Then the attacks simply won't happen. It's Quantum Law … they can't.
Again this is about finding the related wounding inside of you that is the other half of why this in your experience.
This I also want you to know … it is REALLY easy to mistake the new partner of ex narc as a narc her or himself.
I really, really want to dispel this theory!
Two narcs together I believe truly, is really, really rare – even impossible. Narcissists normally smell out other narcissists at 100 paces (and detest them), so why on earth would they take on another empty demonstrative ego as a romantic partner?
Yes, narcissists will attempt to flatter, sidle up to and control each other (especially those of influence) in business settings, but this is because often there isn't other options. There are a lot more options available in the dating field … which is rich with the easy pickings of co-dependent enablers.
If two narcissists teamed up in an intimate relationship, how would two massively insecure highly triggered people cope with each other's disorders? Who mines who? Whose paranoia creates the most manipulation? Who wins the "I have to up-the-ante" destruction battle? What crazy toxic walking on egg-shell drama would unfold with pathological projecting and massively insecure self-images?
I want you to understand this … the "attacking" partner will be highly unconscious … absolutely (otherwise he or she wouldn't be in relationship with a narcissist), but highly unlikely to be a narcissist – and SO much more likely to be a co-dependent who goes on mistaken crusades believing: "I have to give, love, defend and support my partner with everything I have or they may not love me."
THAT is what is REALLY going on.
Approval seeking.
This new partner has been lied to and believes the narc's lies because let's face it the partner you believe is the answer to your prayers has to BE believed. This will include all the information as to why YOU are so dangerous, such a liar, such a horrendous, cruel and abusive ex-partner, and so terrible to the children etc.
So rather than being incensed … believing this person is making your life "hell", labelling them, despising them and fighting back …
… GIVE all of that up.
You are playing right into the narc's hands … it's triangulation at its finest. And if YOU are still on the hot list (something more to siphon out of you) the narcissist may use the fact that you are at war with the new partner against her. 
THIS is how you handle this … please pay attention … I really want you to hear this because I fell for triangulation regarding ex-partners, and defended the narcissists.
PLEASE shift yourself out of feeling persecuted, and emotionally move toward compassion and love for the new partner.
Empathise with her or him (from a distance of course – do it emotionally within yourself) … remembering how you too bought the lies, made excuses for, defended and backed the lies even when something inside you knew they were questionable or simply NOT true.
Why? Because you didn't want your ship going down. 
You didn't want to lose the "dream".
Now because you have let go of your resentment, victimhood and persecution regarding the new partner's treatment of you, you stop being the other half of the emotional magnet with the attacks.
Then the attacks will shift.
The simple truth is – your peace within will generate your peace without.
It's Quantum Law, nothing else can happen … if you genuinely shift and raise your consciousness. This goes for the partner AND the narc … and all horror that is happening here.
I have had women in the community, who were dealing with the new partner (dubbed narczilla) DO this and later report that the new partner rung them up wanted to meet for coffee, apologised and then asked them advice about the narc husband!
Before shifting themselves the new partner was their worst nightmare.
That's how powerful shifting yourself is.
Custody Battles With Children
This one affects me more than any other of the issues I help people with within the Community.
As parent and someone who is sooo pro-active about us all up-levelling and healing for the sake of our children and their children – I feel very passionate about this topic.
I was very fortunate with N-abuse, that none of it involved custody battles.
I have, however had a lot to do with men and women struggling and dealing with custody battles. Please hear me when I say … I can't even begin to imagine how traumatic that would be and how it would trigger every protective instinct within you like a mother or father bear protecting your cubs … however this I do know, and have seen unfold time and time again.
The healing path is exactly the same as I am already describing.
Fighting back with intense emotion only hooks the abuse up harder. And is a sure-fire way for the narcissist to punish you severely with the legal system – because he / she is energetically loading up the gun with your bullets (traumatised emotions) to shoot you with.
As I have explained time and time again, narcissistic abuse is energetic – it is not logical, and what is really going on is mostly taking place beneath the level of what you are consciously aware of.
Narcissistic abuse is an energetic / emotional phenomenon that teaches us POINT BLANK that we are only effective creators when our internal emotions are aligned with the outer realities that we want to create – and that there is no beating narcissists any other way.
Now here is the stumbling block – what could generate more fearful, painful and anxious emotions than your children?
I think we all agree – nothing.
So therefore it can be extremely challenging to get our head around the initially counter-intuitive understanding that you have to lose the pain, fear and anger regarding what is happening. As a parent … protective and survival instincts kick in and you react …
What you need to understand is this: Survival instincts may work for animals in the wild, but they have disastrous consequences (like all our survival instincts) in a man-made constructed world that is no longer based on "laws of the jungle".
What is really required is an evolved consciousness of calmness, solidness and maturity.
Because if you don't find a way to lose the heightened states of negative emotions, narcissists prove to us time and time again – we will simply get MORE of that in our experience with them.
The legal system will not see your side of things … the narcissist's lies will be upheld, and you and your children will continue to suffer.
I did a series on exactly this topic regarding our children and narcissists … and here are the links here if you have not read or listened to these articles containing information that I believe every parent needs to understand.
How To Help Your Children Who Are Affected By Narcissists
Parent's Empowering Themselves For Their Children's Sake
I want to share with you this story about one of my clients – because it will really help you understand the path to take.
This client Danya is separated from the narcissist, she has two young children and is engaged in a custody battle as we speak. Danya is totally dedicated to her inner healing journey with the Narcissistic Abuse Recovery Program, and she has been able to, in the last year, move past any pulls, addiction or longing for him, and there is no longer any trauma left in her body regarding the abuse. She has no feelings for him and no obsession about their previous relationship, and is moving on wonderfully with herself and her life – but naturally she is very concerned for the children, and also the mounting cost of fighting him in court.
He is going for more and more access, as well as trying to change and monopolise the children's sporting events – claiming it is all about granting them the very best – which is quite ironic because as a family father he was never around or interested in the children.
This has incensed Danya greatly (as it does a lot of parents), and she has felt incredibly frustrated that the court is taking him seriously. She is terrified that she is losing her children to him.
Danya called out for help and together we deeply investigated what was going on within Danya that was creating her as the other half of the magnet which was allowing this to be in her experience.
What we found were wounds concerning her feelings of utter powerlessness as a young girl with her narcissistic mother – when she was bullied, and had no personal choice, and all decisions and rights were stripped from her.
Identical to what the narc was attempting to do through the legal system now.
At the end of our session Danya had shifted into a whole new state. One where she had more acceptance and peace and she felt like she could face the next hearing with facts … without the terror, fear, devastation and pain that had been there previously. The emotional charges of the wounds of Danya as a small girl … all being replayed back to her.
Because Danya was now up-levelled as a result of applying Quanta Freedom Healing to those inner wounds, she was showing up as adult Danya, now able to cut through the rubbish with much more intelligence, wisdom, sophistication and power.
Truly, truly I promise you this … that so much of this journey (including the awful parts of child custody) requires doing what you can, coming from a place of peace … and then letting go.
Danya and I ended up having a laugh together at the thought of the narc ("Father of the Year" NOT) if he did get the rights to take the kids to all these sporting events, being lumbered with ALL this "duty" thinking it would punish her. However Danya would be "up-levelled" instead and simply taking some time out to enjoy herself.
We could NOT have had this conversation before the Quanta Freedom Healing shift, because her wounds were too involved … but once they were out of the way, she could see the ridiculousness of what he was fighting for.
Something that he would get sick of real quick.
Narcissists, truly need your negative energy to keep punishing you in regard to the children. Without that, they fall back into being the empty mess they really are.
I have seen time and time again that even IF the narcissist wins in court – when the non-narc parent up-levels, the narcissist loses interest in trying to use the children as pawns to punish you or get narcissistic supply.
The novelty wears off.
But you need to LET GO emotionally on every level for this to happen.
This includes if the narcissist is smearing and alienating you to your children … you need to let go of the hurt and BE LOVE without painful negative emotion and be unaffected, and then truly – everything the narcissist is trying to do to you with dissolve away.
I know there may be many of you out there feeling incredulous right now – and feeling like, "There is no way I am going to back down and NOT protect my child!"
I promise you I GET IT – I can't even begin to imagine what it must feel like, for those of you who have narcs that are seriously questionable regarding molestation and other sordid things. I promise you I have worked closely with clients in these predicaments.
And this I have seen every time – that our legal system when dealing with narcissists is seriously flawed ESPECIALLY when you are trying to fight with victimisation and pain. I have also had numerous conversations with a wonderful trusted Domestic Violence specialist regarding this.
There was one case where I contacted her because of the severity and the insanity of the legal system. As a pioneer in this field she said to me "Melanie – women need to woman up. The can't fight fire with fire or pain, they need to emotionally get solid and stable … otherwise the abuser will run rings around them."
After one particular phone call with her, regarding a lady my heart was breaking for in regard to her children … with me swearing and crying out to my DV friend in frustration … I calmed down, I knew she was right – and I had seen it happen EVERY TIME I worked with parents.
Fear, pain, righteousness, anger and emotional reaction (which of course is totally humanly emotionally appropriate) has NEVER had good results.
I have had parents says to me "My child is MORE IMPORTANT than your BLOODY UP-LEVELLING" and I have even been really attacked about it – but I have stayed very solid on this – and not backed down because my answer every time is: "It is EXACTLY my huge concern for the child that I am saying to you attend to YOUR EMOTION FIRST!"
And I have seen people up-level and calmly and clearly build their case without the emotional angst (and yes it did take a LOT of inner work understandably) and then the narcissist screws up, or legalities rule in the parent's favour, or the narcissist decides to walk away … or his / her work or something takes the narcissist elsewhere. Or if the narcissist had already won, once the non-narc parent loses the intense negative emotion, the narcissist loses interest in the children … truly!
And I also remember back to the time when my own son's life and health was so precarious and our relationship had broken down so much I thought there was no hope – until I up-levelled and then everything changed within 3 short weeks.
Without me having any contact with him – it all happened energetically.
So this I know – "emotion first" … always (with anything we are dealing with with narcissists) and ESPECIALLY this is necessary with our children. We need to be the most solid, calm, untriggered, and empowered we can possible be … doing everything we can from a calm solid centre.
And then with the things we can't control, we need to let go, have faith that our children are protected and are finding their way, and that they are experiencing their own soul's evolution.
Because at some level our children chose this experience, just as we did.
You denying what is happening, resisting it and resenting it is incredibly damaging to yourself and your children, and often a sure-fire way for them to be easily turned against you by the narcissist.
Who wants to be around the toxic energy of a resentful, victimised, depressed, judgemental person?
Nobody! Not even your children!
You need to make the best of "what is" in order for "what is" to shift. It can't until you do.
I know from 8 years of intensive work with others on N-abuse recovery, that the children who come home from narcs to solid, happy healthy parents who are not victimised and who can integrate the children back to fun, normalcy and life without the big song and dance, the Spanish inquisition, the trying to micromanage what happened, pry and "protect" – fare so much better.
Know that what information you need will come to you. If you have portals set up to communicate with the narc through, that is a great step, because everything is recorded, everyone is held accountable and you have evidence to submit. Build your case – absolutely – but do it from a position of strength and power, not pain and powerlessness.
If the children really need to talk to you they will, especially if you are loving, warm and open and not pushing for information. And even if they do come to you with information, knowing what you know about the narcissist (non-accountable) – unless it is "criminal" with evidence … the only thing you can really do is empower your child with understanding it's important to be true to themselves, as well as realise that their mother or father just doesn't have the capacity to hear (the narc) … but DON'T bad-mouth the narcissist to your children.
If anything teach your children acceptance and compassion, whilst enforcing their own healthy, empowered selves – such as letting your children know that no matter what anyone says it's important to know and accept themselves, because they are not defined by others.
Let you children know you love and accept them unconditionally, but don't overcompensate – have healthy boundaries. No-one including your children will love and respect you if you don't love and respect yourself.
It's so important to do the work on yourself in order to show up for your children at this level of higher development – because you cannot lead your children to where you are not heading yourself.
The WORST thing you could ever do for your children's development and your relationship with them is attempt to drag them into victimhood, anger or frustration by projecting your assessments of the narcissist on to them
Instead be mature … be evolved.
If you are emotionally and energetically healing yourself, your children will work it all out perfectly and the older they get the more they will turn away from the narc organically and turn towards you.
If you choose the lower vibrations of victimised martyr … you WILL be scapegoated and your children will easily be turned against you by the narcissist.
If you are working hard at your own healing and creating a healthy life, regardless of what is taking place with the narcissist, your children will follow.
It's never too late.
Battles With Property, Assets and Loss of Money
It is very expensive to have been in a relationship with a narcissist – virtually everyone who ever was has lost out on a material level.
This has happened to me twice!
However, what we gain on a soul level truly can't be quantified – if we up-level, if we grow through this experience … and if we use the whopping great billboard that surfaced our inner wounds, to release ourselves into a state of life and beingness that far transcends who we were before we were abused (Thriver model).
Something I have firmly realised is this: co-dependents haven't known how to value their souls. We are too worried about what people think of us … how we look, what we have, what we should have … in other words how we appear to the outer world.
We believe the only value we can have and hold onto is the value that other people reflect back to us.
This is a HUGE illusion we have desperately needed to heal, so that we can experience real freedom, and the real authentic joy of being ourselves without the need for approval.
Co-dependents were also very likely to have been brought up with conditional love, meaning the value of yourself is defined by what you do, how successful you are and what you have created.
Our "Ego Self" (False Self) suffers an enormous blow when we lose the things that we have worked so hard and so long to acquire. The things that we thought were our "identity".
So the irony is not that crazy – it makes perfects sense – that one of the greatest lessons we are learning through narcissist abuse is to give up believing our worth is attached in materialism; that our Identity is "what we have achieved or have" … so that finally we can be set free to experience soul joy and true beingness instead.
And this certainly does not mean that we will "go without" and never have money again.
I can assure you IF you stay enmeshed in resentment and intense anger that the narcissist took off with the loot, kept on enjoying the high life and you feel like you were left with NOTHING but a tortured soul and lawyer's bills.
Then that is exactly what your life will continue to be.
"Emotion FIRST" .. this won't change in your experience until your inner emotional experience shifts … until that happens there will be NO way for you to generate change.
And you can chose to beat that drum constantly "I have nothing now, he/she destroyed my life" – and guess what you will be right. That is exactly the experience you'll chemically create within your being as your reality day after day after day.
Standard abuse forums are full of people doing exactly that.
However … quite to the contrary … I have personally experienced, as well as been privy to many others, who once up-levelled into their true Soul State found their true swing in life.
These people then start wonderful businesses, take the study for the career of their dreams they never could previously see themselves doing (even though they dearly wanted to ) or score their dream job.
Many of these people are now connected to more lucrative earnings than they ever have been.
But this time it's different, they don't need to make a lot of money in order to "be valued", rather they are living through their souls as their true purpose and joy.
Abundance starts generating on every level.
They are not just surviving and doing a job (no matter how well paid) – they are Thriving because they are being an authentic self living out their soul's purpose.
Source (true lifeforce) is flowing through them as them.
None of this was possible until they were brought to their knees by a narcissist, found the necessary up-levelling to release the co-dependent approval seeking and authentically replace "that" with their true soul's worth.
The financial stuff and attachments were HUGE for me – bigger than big. (I can't survive without a man was a huge DNA ingrained fear of me – as it is many women.) I had so many financial survival fears, and naturally the narcissists in my life did a great job of bringing these inner terrors to life.
As narcissists do …
And I'm not being sarcastic about "the great job part" – I am being really truthful. I am so grateful these were brought up for me, and made horrendous, because it wasn't fun living with them – even before narcissists.
What I discovered is after doing tons of work on myself to get those traumas out of my body and bring in the healthy Source replacement – was the organic knowing in my cells that I was okay, I was safe, I was always going to be looked after and provided for, and I had a relationship of abundance directly with Life (not requiring another human being it provide it for me).
I also organically anchored in the truth … my worth had nothing to do with my outer accomplishments. My worth was already absolute … and what was really important was my joy – the blossoming into true radiance, love and purpose.
I know I am not alone, security fears have prevailed for many of us.
I also know that the people who very quickly decide to value their soul above anything else fare much better.
The people who are stubbornly attached to the material – believing that defines them – are in for a very rough ride when divorcing a narcissist.
So … you may wish to walk away or not.
I would say to you this … if you have your facts and can present them straight down the line, and have been able to shift yourself past fear and pain … and IF you really have no attachment such as "My life can't recover UNLESS I get this amount of money" Or "I can't get on with my life UNLESS I get a settlement that is good enough" … you need to move past all of these attachments, then by all means if it feels right stand up and present your case.
I know the people who feel resentful, victimised, unheard, unsupported … experience MORE of that, definitely experience that with the legal system, and many have lost everything trying to save their property and finances.
If you are working on yourself to shift your emotional belief systems – the old wounds – that are allowing such abuse in your life (the other half of the magnet) you will start getting clarity and space in your emotions.
You will be able to get into inner solid truths for yourself, rather than getting snagged up in your wounds (which taint clarity). And you will know your inner truth and answers to the questions … if it's appropriate to stand up, or to just let go, detach and leave it behind you … or take a meager payout.
Truly, there is no price we can put on freedom.
Maybe, like it was for me,  this was all meant to be. Maybe you really needed the humbling experience of learning to value your soul – and maybe there is a whole new wonderful world ahead of you when you do connect with the truth of YOU and become free to be yourself fully.
I know of many people who have come out of the holocaust and immediately think – "Okay how can I make money? How can I make up lost ground?"
This is the typical A personality – "get up and get on with it" response …
I really want to say this about that … NO! NO! NO!
Don't do this – because if you do the whole evolution purpose has been missed.
Meaning … becoming the most expanded, joyous, free person you ever believed you could be (Thriver model), and not needing to repeat this necessary soul experience because you missed it beforehand.
You need to clean it up properly.
For those of you who are still terrorised, incensed and envious of the lifestyle the narcissist continues to have … "Pffft!", I say to that! "So what?!"
No matter what a narcissist obtains – they never have soul freedom, real authentic joy, or the peace of feeling whole without external narcissistic supply …
"Stuff" is meaningless to narcissists – all it is is a drug trying to numb out pain – it's not about authentic happiness.
If anything have compassion. 
Additionally …find and shift your associated inner wounding about this (Module 1 and 4 in the NARP Program) and I promise you won't give a toss!
I hope both of these articles on Divorcing A Narcissist have really helped you if this is what you are facing, going through, or have never yet recovered from.
I promise you with all my heart there is a way out of this agony, and through to the freedom and truth on the other side – if you want that enough and are willing to put in the work.
I'd love you to join me in my next Free Webinar to learn all about this journey and how the self-healing work is done.
You can do that by signing up here. 
As always I look forward to answering your comments and questions!
(Visited 12,480 times, 3 visits today)
The following two tabs change content below.

Melanie Tonia Evans
is an international narcissistic abuse recovery expert. She is an author, radio host, and founder of Quanta Freedom Healing and The Narcissistic Abuse Recovery Program. Melanie's healing and teaching methods have liberated thousands of people from the effects of narcissistic abuse world-wide.

Latest posts by Melanie Tonia Evans (see all)