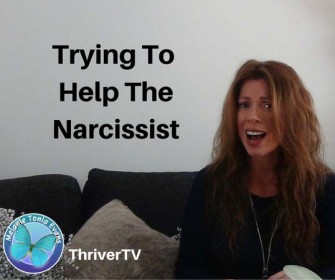 So many people with wonderful hearts who radiate empathy and compassion, have tried to help narcissists.
But it doesn't work.
In fact, it leaves them broken, empty and even lifeless.
Why?
And how can we heal from this?
Learn exactly why, as well as how to heal from this tendency, in this week's Thriver Tv episode.
Thank you so much for everyone that contributed to last week's video by sharing your questions and comments. I just adore being able to interact with the Thriver community in this way!
Please continue to share your thoughts with myself and the Thriver Community by commenting on the blog, I respond to as many as I can.
The following two tabs change content below.

Melanie Tonia Evans
is an international narcissistic abuse recovery expert. She is an author, radio host, and founder of Quanta Freedom Healing and The Narcissistic Abuse Recovery Program. Melanie's healing and teaching methods have liberated thousands of people from the effects of narcissistic abuse world-wide.

Latest posts by Melanie Tonia Evans (see all)