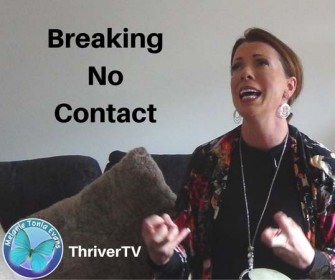 Breaking No Contact after days, weeks or even months of battling the urge to …. can feel so self-defeating.
It feels like everything we went through was to no avail.
It feels like we have to start all over again – because we are back to square one.
But are we REALLY?
In this week's Thriver Tv episode, you will learn how this is in fact the exact opposite …
I know this topic can be especially painful if you are still dealing with the addictive pulls to make contact with the narcissist.
If there's anything you would like to ask, please join in the conversation with the Thriver Community by posting below.
The following two tabs change content below.

Melanie Tonia Evans
is an international narcissistic abuse recovery expert. She is an author, radio host, and founder of Quanta Freedom Healing and The Narcissistic Abuse Recovery Program. Melanie's healing and teaching methods have liberated thousands of people from the effects of narcissistic abuse world-wide.

Latest posts by Melanie Tonia Evans (see all)