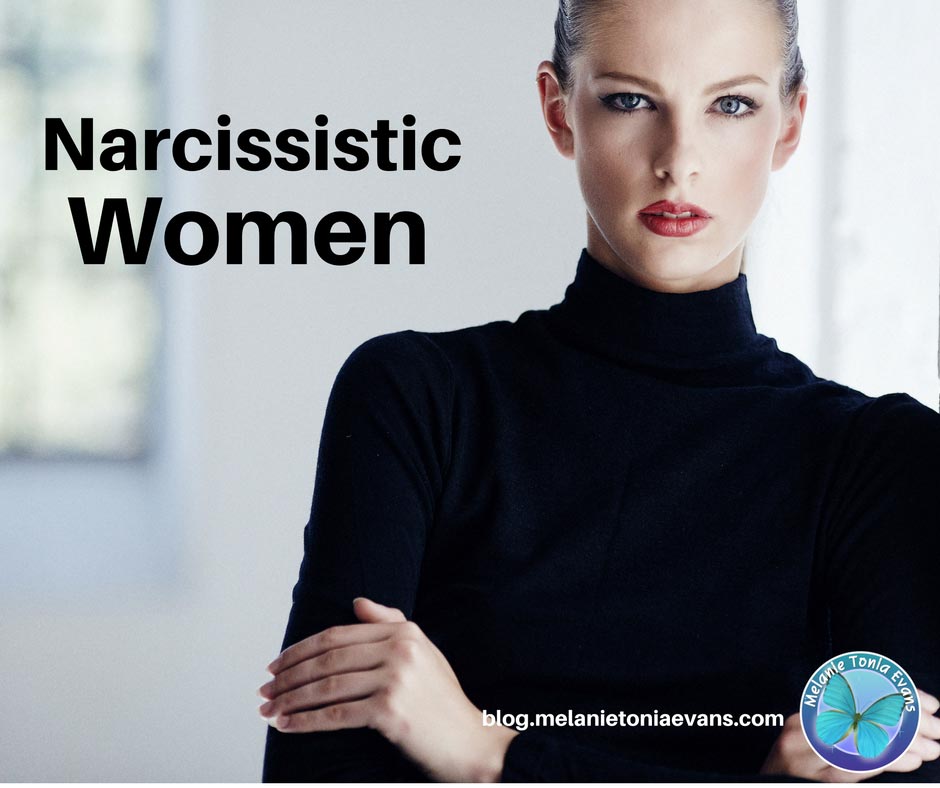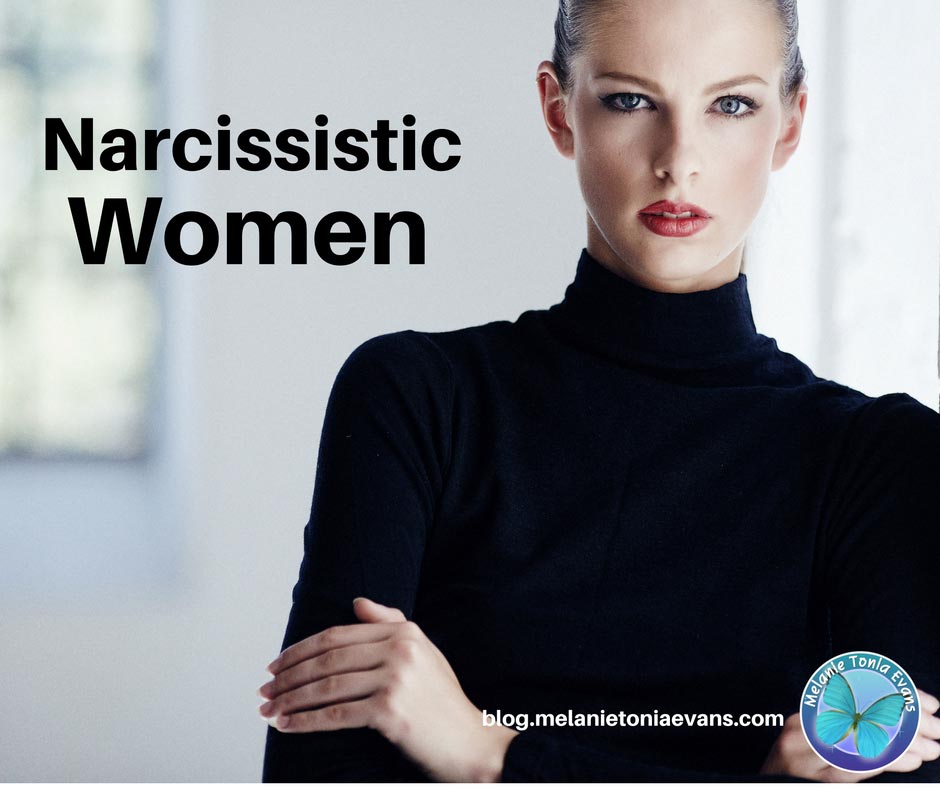 This is an article I have wanted to do for some time.
It's one many males have asked for – and I also think it will be an interesting subject for women as well.
Over the years there have on occasion been men who have accused me of focusing on recovery for women only.
The truth is guys – I have NOT been leaving you out, because everything I produce in this Community is for ANYONE who has been abused.
And … even though I have thought about doing this article for a while, there is a reason why it hasn't been a major priority.
(Which has NOTHING to do with being sexist and leaving men out!)
Please know in no way will that detract from what I will share with you here – because it is my greatest intention to provide as much richness and depth that I can in regard to female narcissists.
My real reason for why this article was NOT a high priority is this:
When we accept evolutionary healing and evolving ourselves beyond our wounds, it really is about seeing our abusers as symptoms, and then doing the much needed work in our own being regarding our original childhood and generational traumas which unknowingly have created us as susceptible to narcissists.
Because when we change the one person we can heal and change – ourselves – we achieve Thriver Recovery.
And … I have found over the last almost ten years in this Community, that this is definitely not gender specific regarding what gender the abused is OR the abuser.
Whenever I produce an article, video, radio show or Healing Program, I am writing for heterosexual men and women, and members of the gay community as well … because I recognise that men and women can be narcissists, and victims are men and women, of all ages, within all cultures and all sexual orientations.
The manifestation of narcissism is narcissism.
I haven't created ANY productions specifically about male narcissists either!
The narcissism manifestation regardless of gender is this: a conscienceless person trying to get narcissistic supply, hooking you in order to do so, and extracting energy and resources from you in the process.
As well as turning the tables of their atrocious behaviour on you, with methods that attack the gaps of your as yet unresolved traumas and insecurities.
(Also known as our weak spots.)
This happens to both men and women, and the results are the same – a more fractured sense of self, addiction to the narcissist and a severe confusion, anxiety, depression and C-PTSD.
And the healing of this in Quantum Ways which I bring to this Community via The Narcissistic Abuse Recovery Program – NARP, is identical … regardless of whether you are a man or a woman, or whether or not you were abused by a man or a woman.
The reason being – because the healing is all about tracking though your body to the original wounds, releasing the energy of them and reprogramming them with your Super Conscious self, which has the power to heal what we can't heal cognitively.
Then we shift out of the trauma and into a new Life.
I promise you that this Community is NOT exclusively female, for the men who think it might be.
The truth is women more openly share and post – because that is just what we do!
Interestingly enough, 20% of all NARP members in this Community are men, and they comprise of both gay and straight guys.
This Is Not About Demonising Women or Anyone
I am actually loath on some occasions to talk about narcissists in depth, or have this Community put too much focus on them … because I know that every minute we are focused on "them" we are denying ourselves our own love and healing …
Which is what TRUE recovery needs.
The more we demonise "them" with our focus the more we damage ourselves – truly.
It's like taking poison everyday and expecting "them" to drop dead, or meet their maker.
Wrong Town!
Also … some of these key points regarding "narcissism" does not necessarily make a person a narcissist.
There are attractive women who take care of their appearance who are not narcissists.
Just as there are highly successful men with acquisitions and who have status, power and nice things who are not narcissists.
Additionally, anyone can have an unconscious moment and act inappropriately when triggered into a wound, but that does not mean necessarily that they are a narcissist.
It may just mean they have had a wound triggered.
This ridiculousness happens when people focus only on learning about narcissists – they start to think narcissists are everywhere, and any little "sign" means someone is suspect.
These "witch hunts" never happen with people who do the work in their own being to become authentic and powerfully wholesome in their own skin, and start to show up without young derailing childhood wounds.
True Recovery is never about demonising.
It is more about taking the personal hate and resentment out of it and realising that these people act the way they do because they are severely damaged – generally caused by abusive or intensely neglectful childhoods.
Therefore, I am not going to lower myself to the name-calling of female narcissists, or the degrading of them in this article, and I hope you don't either.
Especially if you leave a comment!
And ultimately our recovery is NOT even about working out who IS or ISN'T a narcissist, just as it is not about turning our hate, resentment and anger towards them …
Rather it IS about freeing and healing ourselves to the level where we CAN show up and generate healthy life relationships and events as a result of speaking up, trusting ourselves, clarifying, and be whole, solid and healed enough in our Inner Identities to walk away from things and people who aren't healthy.
Sooo …. this article is a recognition of who Narcissistic Females are and what they do, as well as (I hope) bringing to all of us the understandings of how we may have been unconsciously stuck in this.
Where This Article May Help You in Regard to Abusive Females
This article is about the similarities and the differences between male and female narcissists but please DO NOT believe for one moment, if you are a heterosexual guy or a gay female,  that knowing all the warning signs about a narcissistic female is going to protect you – because it doesn't.
In fact, if your focus is exclusively on learning about narcissists (who they are and what they do) and is not about coming inside your own being to self-partner and love yourself enough to heal your own generational and childhood wounds, which unconsciously left you open and susceptible to narcissists, then you may be in for a very hard time.
Firstly, you will not be healing from the trauma, you can only try to manage it, and secondly your intense focus makes you more likely to fall for a cunning narcissist again.
Why?
Because your soul has one agenda and one agenda only – to evolve you – beyond the level you were previously living at that was not allowing you to be free to be your Truest Self.
Which means bringing forth the EXACT personalities who will push on these unconscious wounds to make them conscious, so that you can finally heal them.
If you are currently with a female narcissist, this article will help you recognise the truth of who you are with.  The first step to recovery is realising cognitively who you are dealing with and that you do need to leave.
Then the real work within ourselves can be committed to … which is the healing of the reasons why we are stuck in this agony.
How Male and Female Narcissism Manifests As The Same
In this section, I want to make it really clear that the bigger, deeper most impactful stuff about narcissism – is consistent with BOTH male and female narcissists.
The following, I believe, is the number one criteria regarding IF someone is suffering from incurable Narcissistic Personality Disorder or not.
And this is the ONE thing that differentiates them from people who are NOT Narcissistically Personality Disordered … regardless of them acting out their unresolved trauma (all wounded people when triggered can act "selfishly") and despite them being needy for outside energy from other people.
(Both things that narcissists do as the VERY trademarks of narcissism.)
However, there is ONE thing that separates a person who is JUST emotionally wounded and as yet has not healed these emotional traumas … and an individual suffering from Narcissistic Personality Disorder.
This … "I WILL take the responsibility to meet and heal my wounds, and work on myself in order to change my life.
A person suffering with NPD will never genuinely do this.
Their ego takeover ferociously guarding the evidence of the shameful shrivelled up True Self, who the narcissist has attempted to kill off and bury (hide) … will NOT allow them to expose their damaged parts to ANYONE genuinely, and certainly not themselves … because that threatens the entire precarious False Self structure that they have erected in the True Self's place.
That's how you really know (apart from the extreme crazy cruel inhumane behaviour that most people are not capable of thinking, let alone doing).
The TRUE and ONLY determinant is: IS this person willing to meet, love and heal and resolve their Inner Being – including EVERYTHING they would rather not face about themselves – namely their original wounds which are causing the mayhem, destruction and pain in their life and for others?
That is the deal for BOTH male and female narcissists.
Additionally, both female and male narcissists:
Size up their targets and know how to appeal to exactly what THAT person wants to hear and receive.
Fact find a person's weak spots.
Reduce and control a person with their weak spots after initially feigning to support them.
Discredit people, things and dreams important to you, after initially feigning to be supportive of these passions in your Life.
Need constant "ego-feeding" with stuff, attention, significance and their version of respect and acclaim.
Punish mercilessly when the False Self is not feed adequately.
Do the push / pull game, "I reel you in and then I cast you out."
Are capable of taking out masterful smear campaigns against you.
Are controlling, possessive and insecure.
Can leave you stripped emotionally, mentally and financially.
Commonly position the children against you and attempt child alienation.
Project blame and argue with you in ways where you feel like your head is spinning.
Refuse to be durably accountable.
Harbour and keep bringing things up to punish you with – despite saying they were resolved about it in the past.
Play tit for tat – delivering punishments that do not fit the "crime" (except in their own heads).
Act out rage and react nastily on a hair-line trigger.
Make you feel like you are damned if you do and damned if you don't, and that this person can never be truly happy with you.
Toss you into the gutter without a second glance when they cannot get what they want anymore and / or you have been replaced with a better source of narcissistic supply.
Because this is what False Selves do. This is how insecure egos with no functional True Self at the helm behave.
Narcissists are insatiable emotional voids that can never create their own stable, solid or peaceful feelings.
And this is completely consistent with the behaviour of male and female narcissists, and the results are the same to you – regardless of whether or not you are a male or a female, heterosexual or gay – or what gender the narcissist is who did it to you.
Okay … so let's get into the meat of this article.
And please know I will be referring to the partners of narcissist woman in the male gender sense, simply because it is easiest to do so.
Gay women, please know this article also is for you – just as it is any woman who may have a narcissistic woman in her life in any capacity – not just a love relationship sense.
The Differences Between Male and Female Narcissists
At this point you may be wondering why I am even writing this article … if the narcissism manifestation is the same?
And TRULY the results are just the same.
People get just as devastated, traumatised and ripped to pieces by narcissistic men and women.
Narcissistic abuse is narcissistic abuse.
Despite this, within this Community very occasionally men have jumped up and down with "But it's the narcissistic WOMEN who get the children and trash their partners financially – because they are WOMEN"."
Noooo …. Not true!
I PROMISE you, I am a woman who was financially throttled by narcissistic men and I also have dear female friends who are going through the MOST horrible matters you could conceive of regarding their children in co-parenting at the hands of narcissistic men.
In fact it's common!
So PLEASE guys DO NOT believe for one moment that the damage in regard to self, finances and children JUST comes from narcissistic women.
I think it's so important that we have Unity here – because I promise you the Narcissistic Abused Community is all in this together – regardless of gender.
So what can we talk about here in regard to Narcissistic Women?
This … the different ways females "do narcissism" which actually has nothing to do with narcissism itself – it simply is to do with being female.
Please be aware though –there is STILL an overlap, most of what I describe is what male narcissists do also.
Let's start with the BIGGEST and (really the only major) difference.
Narcissistic Female Appearance
The most obvious difference is women can use feminine wiles.
Female narcissists know that the average male is very visual, and as such perfecting her looks is often high on her agenda.
(However, the same can be said for male somatic narcissists, gay or straight – who use their physical beauty to snare potential mates.)
Because a female narcissist does not have an inner sense of Self (just like her male counterpart) she constantly needs to be get feedback from outside of herself about her worth.
Often "worth" for a woman is about her physical appearance.
Look at our advertising, magazines, movie stars and celebrities.
Is it any wonder that female narcissists, who suffer terrible self-esteem and insecurities from a very young age, can make it so much about their looks?
These women may be prone to cosmetic surgery, dieting, excessive exercise, and even eating disorders in order to maintain their looks and bodies in order to seduce people.
Also, having the right label clothes and accessories can be very important to her – regardless of the credit card bill.
Of course all of this is hiding a crippled Inner Self who feels intensely ugly, unlovable and unworthy on the inside – despite people thinking that she is intensely confident. And because she is provocative and highly flirtatious – that appears to be true.
These are all gross over-compensations for how she really feels about herself.
These women have the tendency to use their looks to gain regular narcissistic supply to try to offset the torment of having no Inner Identity, as a prop to feed the False Self.
It is usual, in amongst regular times of feeling empty and hollow on the inside, that they will do new selfies to post on social media in order to gain fresh attention and outer validation.
Again … making them feel "worthy" for a short time … until the next dose is needed.
Another trademark is that she can't be seen without makeup.
Narcissistic women use their looks and sexuality to get what they want. This differs to most narcissistic men, who traditionally use power, acquisitions, status and intellect … (because of course these attributes are attractive to women).
Narcissistic women, simply because they are women with the deep inner DNA fears of survival and security (all women have these generationally) focus on a man's wealth.
Someone who is generous enough to want to provide for her and make her happy – who she will be able to play the entitled "what is yours is mine" game, whilst securing a highly materialistic lifestyle that will help bolster her False Self's worth.
Narcissistic women want successful, hardworking, good provider guys as their partners.
Or, if this is not the case, it will be something else that she wants in order to feel better about herself.
It may be lifestyle, connections, a roof over her head …
And if these men have had a history of struggling to lay boundaries – not wanting to disappoint other people, a propensity to "keep the peace" rather than speak up or assert their own needs …
… then she has hit the jackpot.
Narcissistic Women and Sex
Narcissistic women know that most men's weaknesses are sex and female beauty, and she will come on strong like the adoring princess he wants in everyday life and a vixen in the bedroom.
She will set out to convince him the emotional connection and sex they share is unique and phenomenal.
(Narcissistic men can do this too, appeal hugely to a woman's sexual appetite, with his charm and charisma and sexual finesse.)
Little does the partner of a female narcissist know, that that once hooked, sex usually becomes less and less frequent and commonly almost non-existent.
Sex for her is a tool to get what she wants as a form of control, and to use to punish by withholding.
(The slight variable here with narcissistic men is although they do the same … they can also use sex to abuse, degrade and humiliate partners … as some narcissistic women can too.)
At the start, when she has idolised her newest Source of Narcissistic Supply as "amazing", it is easy to shower him with attention and sex whilst caught up in her "love rush".
"You are the best narcissistic supply ever."
Yet, when that wears off, she will have already started devaluing and discarding him emotionally which diminishes the sexual connection.
And, it is not beyond her to create new sexual hook-ups with fresher sources of narcissistic supply whilst having her secure, stable and successful nice guy at home.
Narcissistic women are less likely to have other sexual partners than narcissistic men, however they are still very capable of adultery.
Non-intimate sex is the perfect source of narcissistic supply for her, because she can be admired and told how beautiful she is with men going "ga-ga" over her.
The truth is any settle down relationship will usually lead her to withdraw sexually – because true intimacy and being "naked" with someone without a mask is not what she can endure.
Being Everything He Wants and Needs
Narcissistic women have charm, but they also know how to get guys hooked by inciting "the protector" within men.
She has the perfect blend of look after me and love me and you need me and want me going on.
She is an expert of working out what womanly role to play practically as well as sexually and emotionally for him.
Does he want a woman with the smarts to help him with his business?
Does he need a woman to help look after his children when he is busy working?
Does he love certain styles of cooking?
The narcissistic female (the men do this too – find out what you want to improve your life and start providing it) will morph into whatever persona to become everything you need or want her to be and do.
Most narcissistic women will embrace and improve your life, by fitting into any role you need with devotion, support and adoration.
And, it's likely as a hostess, she excels.
She looks good, smells good and is superbly confident and charming. She is thoughtful, considerate, a good conversationalist and attentive to people. Your family, friends and work colleagues love her.
So … is it any wonder you think that your dreams to make your life incredible on ALL levels has been answered?
How could this woman be so perfect?
Little do many men know, that when a narcissistic woman is setting up her security, lifestyle and materialistic entitlements via a partner, she will go to some pretty incredible lengths to secure it.
The Cracks Appearing
As time goes on, the little wonderful and supportive niceties may take a turn for the more serious.
Falling pregnant is a distinct possibility.
And … it is likely that she will back away from working and start contributing financially less and less (pregnant or not).
Now, rather than supporting you and your life, she is doing what she wants that has nothing to do with you, and spending more and more of your money.
She will have all sorts of excuses about how she is not fulfilled in her work life, how it has been all about how she supported you in your Life and now it's your turn to support her.
(Some narcissistic women, may be "married" to their profession because it grants them copious amounts of narcissistic supply …. and in this case the above may differ … even though she will still feel entitled to your money.)
Many men, with narcissistic women try to make them happy, paying money for this study or that course, or to help her start her own business … hoping his beloved will find something that sets her heart on fire.
But what he hasn't realised is she is a "professional parasite", a bottomless pit, who can never be made happy no matter what he gives her.
This list of behaviours is likely … and really in all truth there are warning signs at times, even in the beginning … (red flags).
She will often tell him what it is that he is or isn't giving her that is wrong.
She will find fault with him in many ways.
She will chastise him for doing things wrong and then for not doing things at all.
She will charm, flatter and offer herself up sexually to get what she wants, and punish him mercilessly when her unrealistic narcissistic entitled expectations are not met.
She will throw in his face what other men do for their women and try to get him to compete with that.
She will start fights with him on a hair line trigger, performing out of bounds behaviour that can escalate to name-calling, throwing things, hitting, screeching off in the car or other assorted dramatic events – with little or no care for worrying about children being exposed to this.
Before important meetings or events in his life she may keep him up all night arguing.
She will emasculate him by regularly disregarding and ridiculing his ideas, suggestions, opinions and needs.
She may attack his sexuality verbally.
She will put him down in front of the children to bring them over to "her side" and have them as her allies.
She is uber sensitive to any little act that he does that is "disrespectful" to her.
It is likely she will be accusatory, distrustful, insecure and even accuse him point blank of terrible things.
She will demonise people and things that take his attention away from her.
She may flirt outrageously with other men or say or do things to make him feel insecure and jealous.
She will have regular dislikes of people, judge them, distrust them, have fallouts, and tell him how other people are jealous of her and are out to undermine her.
Totally contrary to how she behaved at the beginning when she was fully supportive of her partner's dreams and aspirations, she now minimises and demeans them.
Any decisions he makes to do with their life, money, home or the children without her permission are met with hostility and anger, yet she does not have any concept of playing "team" herself.
Please note all of this list is EXACTLY what narcissistic men do too.
When He Tries to Pull Away From Her
If her partner has had enough and tries to pull away from her she is capable pf playing the "emotional female" card … blaming her emotions and behaviour on hormones or PMS.
She is capable of lying and manipulating like all narcissists are, because like all narcissists the end justifies the means.
She is so disordered and unhinged internally that she actually believes her own propaganda.
She refuses to take responsibility for her abusive behaviour, be accountable or acknowledge his feelings except when he is going to leave her, and then the accountability, even if forthcoming, never holds.
She is entitled, she is the victim, she is the one who has been wronged – no matter how outrageous that is.
She, like all narcissists, has a terrible broken, selfish, pathological childish persona controlling her emotions and is capable of all sorts to get even, make his life difficult and try to make him bend to her will.
Which is her skewered version of the world – making him pay for what he has "done" and granting as much compensation as possible to her.
Narcissistic women are capable of using sex, guilt, helplessness, false alarms requiring his help, faking pregnancies and / or miscarriages to get his attention … and if he doesn't come running to her, she may turn to good old "Abuse by Proxy" (male narcissists do this too) – file false claims with police and slam him with all sorts of allegations which she has masterfully crafted to authorities and his boss.
She will use any evidence she has against him to turn his life into a living hell.
She will also punish him as much as possible with using the children as pawns … just like narcissistic men often do.
If she ended the relationship, before he left her, she will endeavour to replace him and move on without a backward glance.
And she will try to ensure the best child support deal she can muster.
She believes she is entitled to what is his indefinitely.
Narcissistic Women and Children
Narcissistic women may appear to care for and love her children more than most narcissistic men – but the truth is a narcissist does not love themselves, and is therefore not capable of loving anyone healthily – not even their own children.
Narcissistic women tend to be more attached to their children, because women are usually the caregivers of children.
Like all narcissists, her children are likely to be an extension of self, and a narcissistic woman's influence on her children is impactful.
Children to a narcissistic woman may be engulfed as a source of narcissistic supply, or if she feels they don't measure up in her eyes, or are not compliant enough to hand over narcissistic supply (the attention, recognition, significance and unwavering adoration that she demands) then she will project her unappeased ego self onto them in the form of criticism and punishment.
Often the narcissistic woman uses the outlet of her children as the dumpmaster for her internal shattered self, because they are defenseless targets.
Or her pathological selfishness may cause her to create caretakers and even "slaves" for her life, as she attempts to create enmeshments and dependencies that are complex and forged on guilt and obligation.
The withholding and then dispensing "love" is a way to cement these ties.
Most definitely, healing from a narcissistic parent and specifically a narcissistic mother, is essential in order to form and sustain healthy adult relationships in the future.
Sadly, until people do – if they are not someone suffering from NPD, and instead have taken on the co-dependent role in relationships (If I please you, you might love me) – it is very, very likely that the unhealed traumas from childhood will re-present in future relationship over and over.
Until healed.
Sadly, those who developed NPD as a result of narcissistic parenting will not choose inner healing.
Many people within this Community, who are NARP Members, have successfully working through that inner childhood trauma, and been released into healthy relationships within themselves and other healthy adults as a result of working with the NARP Program.
Healthy Relationships vs Narcissistic Ones
It's important for us – men and women alike (because we ARE all in this together) – to understand that all love partners can have issues.
Just as we have …
And … it is in fact very true that the greatest growth opportunities we will ever have is "relationship" is where people bring up in us the stuff we need to heal, and vice versa.
However … when we are doing relationship with a narcissistic personality who has a terrible lack of self-awareness, and who operates in nasty, spoil, entitled, conscienceless ways …
And … when this person is addicted to being angry, upset and causing regular drama …
And does not learn, heal or grow from the consequences of their behaviour …
And we find ourselves being diminished piece by piece …
Something is terribly wrong.
This is not the love experience our Soul really desires at ALL.
What this tells us, is we need to heal.
We need to find out what has really been going on inside us unconsciously keeping us attached to this, and heal it.
So that we CAN get on a COMPLETELY different Life Trajectory.
The following in regard to abusers is an EPIC understanding which changes your Life forever.
We can't change them, fix it or force them to behave differently in order for our life to start going right.
But we can do the ONE thing that narcissists will never do.
It is the ONE thing that distinguishes us, being wounded ourselves, from a narcissist.
It is also the ONE thing that removes us from their Energy Field and sets our life on a trajectory where narcissists don't exist.
It is the ONE thing that also finally frees us from all pain, symptoms and trauma of abuse.
This …
Taking personal responsibility as adults to be the generative source of our own experience.
Meaning this … we can self-partner, come inside and meet ourselves and unravel, solve and heal the original or ancestral wounding within us which has made us susceptible and hooked to these people.
We can stop the patterns that have been handed down generation to generation.
Then … when we do that … we can break away and rebuild our lives from the losses.
In fact, we are freed to experience life at a level we were never able to do before we were abused.
I promise you – this is the truth.
Myself and thousands of other people in this Community are living that reality.
That is the healing for real work that I love helping people connect to … men and women who have suffered ANY type of narcissistic abuse.
I have the absolute joy every day of hearing people's excitement, wonder, hope and lifeforce flooding back to them as a result of working with the NARP Program.
And thankfully after years or even decades of terrible trauma, many people are finding this shift within months or even weeks of getting started.
So the guys out there …  please know this Community welcomes you with open arms – we have wonderful male NARP Members as well as male moderators in the NARP Forum.
Finally, I hope that everyone relates to this article in some way – heterosexual men and women and the male and female gay community.
And as always I would love to hear from you in the comments below!
(Visited 28,944 times, 10 visits today)
The following two tabs change content below.

Melanie Tonia Evans
is an international narcissistic abuse recovery expert. She is an author, radio host, and founder of Quanta Freedom Healing and The Narcissistic Abuse Recovery Program. Melanie's healing and teaching methods have liberated thousands of people from the effects of narcissistic abuse world-wide.

Latest posts by Melanie Tonia Evans (see all)