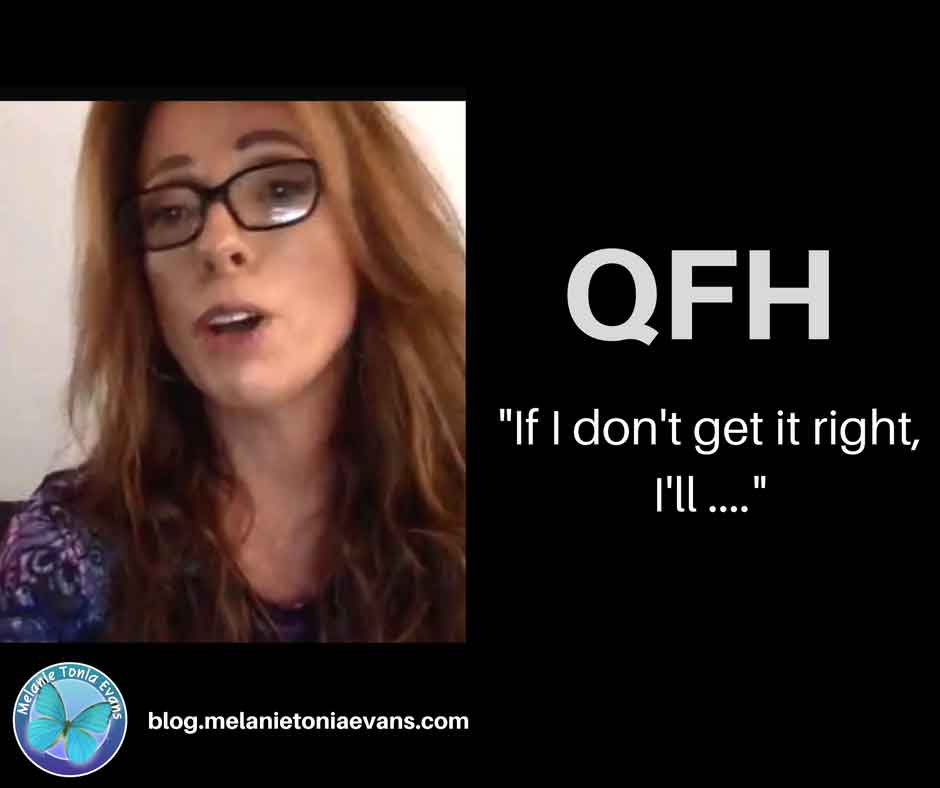 I am so excited to bring this live Quanta Freedom Healing with Suzi, to you today.
Because it relates deeply to one of the many internal false and painful beliefs that can not only make us susceptible to narcissistic abuse, but can also keep us stuck in trauma after narcissistic abuse.
It's that feeling of … "I have this or that to do, and it's URGENT!" … and …
"I can't relax till I get it done" … and …
"I constantly feel like I'm chasing my tail having to make sure myself and others are doing things that need to be done" …. and ….
"If things don't get done something horrible will happen."
When we carry these beliefs we may feel like we are always in survival.
Which manifests like this …
Always having an underlying feeling of intense dread and anxiousness and not matter what we DO, the feeling is always there.
Like doing laps on a hamster wheel never EVER reaching the destination of …
"Phew! I can relax now!"
I have come across these crippling beliefs with so MANY people … in fact it is some of the numerous BIG ones that unconsciously keep us stuck in abuse.
Like … being face to face with a person (aka narcissist) causing drama, curve balls, things that are uncontrollable no matter how much you try to control them … as well as all of our feelings of, "I never get it right enough, and as a result I'll … (fill in the gap)."
And the "gap" of course is never pleasant!
Stuff from the narcissist like suffering criticism, rejection, abandonment, punishment.
So this belief is really important to clean up, and … it is soooo important to know EVEN after narcissistic abuse that if we haven't healed this belief it continues to play out in ways that hurt us.
I know that one of the most damaging effects this belief previously had in my life was in relation to the people I loved.
I could not just BE with them … I was always agitated.
I was too busy thinking about "what I had to do" instead of just loving them and being fully connected and listening.
I used to talk to my son Zac like this, "Have you done this yet Zac?" "Why haven't you done that Zac?"
I was transferring my terror of what will happen if it's not done onto him.
I thought I was being loving, but it was anything but.
This Survival Program were making my love for him extremely conditional, and constantly damaging him because he was constantly feeling that he was never good enough.
Of course when we were doing this we didn't KNOW any better!
For many of us this is /was our "normal" because this is the way that we were parented.
But thank goodness we can break the cycle!
Now … just as a side-note … please know I am NOT great with technology.
In fact, it is all quite hilarious, because I am regularly on Skype with my great friend and Support Team Member Harry Springford Williams getting his technological help.
(Believe me … when he is not tearing his hair out because of my technological inadequacies, he is usually falling off his chair laughing at me!)
Anyway … in relation to this video with new software, I have NO idea how I went off camera … so PLEASE don't let this deter from the video content.
Anyway, back to the topic! I TOTALLY hope you love watching this healing as much as I loved doing it – and please join in!
By doing so YOU too will receive a shift and start to break free from the crippling beliefs of "needing to get it right".
And, as Suzi did, (as well as I have too thank goodness) you will realise how breaking free from this belief allows you to be completely different in the way that you can connect to your life as well as relate to the special people in your life.
That ripple effect is so important!
I hope you got a lot out of this healing if you participated, and that it has helped you release yourself from the burden of over-seriousness and anxiety so that you can be free to create, flow, dream and love.
Maybe you have already done Quanta Freedom Healing in my healing programs, or maybe this was your first time.
If you would like to learn more about the Quanta Freedom Healing and how it was created please go here.
Additionally, if you would like to learn about the 10 step Program (NARP) that contains the specific QFH Healings to break free from narcissistic abuse …
Click here for all the details.
Please share below your experience with the healing – as well as any real life changes it has now made!
And also ask anything you like about this healing.
No questions are off limits!
(Visited 6,474 times, 1 visits today)
The following two tabs change content below.

Melanie Tonia Evans
is an international narcissistic abuse recovery expert. She is an author, radio host, and founder of Quanta Freedom Healing and The Narcissistic Abuse Recovery Program. Melanie's healing and teaching methods have liberated thousands of people from the effects of narcissistic abuse world-wide.

Latest posts by Melanie Tonia Evans (see all)