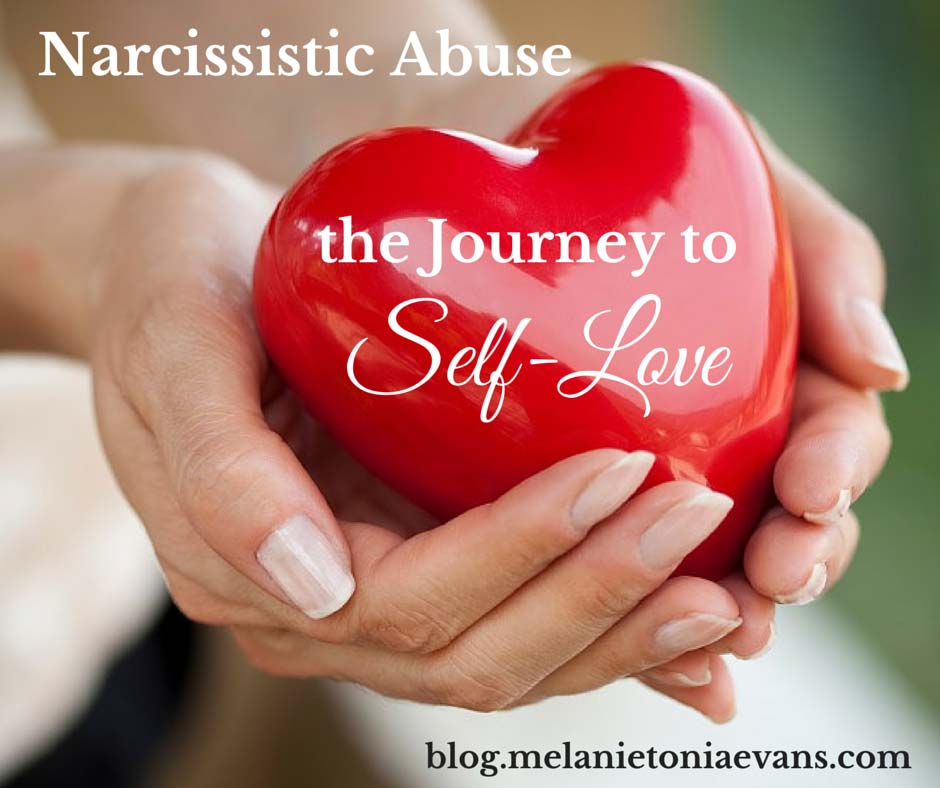 Continuing on from the topic of last week – self-love.
Self-love means you have the ability to have a deep, abiding relationship with yourself that is unconditional.
Your love for yourself flourishes, allowing you to evolve into the happiest, healthiest and most empowered version of yourself.
You have the self-respect to say "No" to those who are unhealthy, and you have the energy to love and support those who deserve your kindness.
Self-love feels like finally coming home to yourself.
So in today's article I am really excited to share why we had a lack of self-love, and how narcissistic abuse was the wakeup call for us to finally "come home" and love ourselves. This article also discusses how to start generating love for yourself in every area of your life.
Treatment We Never Believe We Would Accept or Tolerate
I remember, before narcissistic abuse, hearing stories and watching movies such as Sleeping With The Enemy and seeing some friends in abusive relationships.
I thought "That would never be me".
Stuff like that – demeaning put downs, psychological abuse, violence, pathological lying, criminal activity and purposeful mining of resources – had never been my model of the world.
I guess I had led a really sheltered life.
No one had the "perfect" childhood, and neither did I … however I was always brought up with good values, high integrity and "doing the right thing". My parents were model citizens in this way.
Being constantly accused of affairs, being hit, threatened and stalked, police, drama, court cases, fleeing, defending attacks, being fraudulently embezzled, having my reputation smashed to pieces, and lying awake at night fearing for my life were things I NEVER thought I'd be experiencing.
But I did … and I still went back for more.
How? Why? None of it made ANY sense …
Why had I been able to walk away previously from any man who spoke abusively to me, or raised a hand to me, yet in this case I was regularly called a "whore", bent over desks with a fist held to my head, backhanded for walking in the door late, and was trembling in my shoes every time I was held up in a checkout line (and so many more things than I could fill 10 pages with)?
Why in THIS case (that was WAY beyond anything I had tolerated EVER) did I STILL believe I loved this man and he really loved me, and it was a soul contract for me to stay and love him back to health?
This is the reason …
Because narcissistic abuse is NOT normal. It is not like any normal relationship, and its Higher Purpose goes way beyond any normal relationship.
The Higher Purpose of Narcissistic Abuse
I believe that relationships are all for the evolutionary purpose to grow in our relationship to "self". And this is important because you can't attract healthy relationship or "give" healthy relationship unless your self-relationship is healthy.
Narcissistic relationships take this to a whole other level.  I believe narcissistic abuse is more than just this; I believe it is one of the greatest and "highest level" of spiritual and self-development wake-up calls we could ever go through.
Before I believed and deeply understood this, I had a different spin on what was happening with him and me.
I believed that I alone was his only salvation, and I could rescue the shattered little boy inside who I believed REALLY adored and loved me. I believed my love could do it, and that by being his salvation, our love would be my salvation – and this would FINALLY grant me the true soul mate love that had eluded me my whole life.
After all I had never felt so connected to anyone EVER in my life.
The Higher Purpose of such a "powerful feeling of connection" was perfect … even though I didn't see it at the time, because the agonising confusion, pulls, addiction, sustained repeated abuse, and my inability for such a long time to let go and protect and heal myself back to health, were all designed to bring forth a grand requirement.
This was all about a grand requirement to establish my own self-love.
This was "the opportunity" to establish my own connection to myself, and to start generating Life with a Higher Power, rather than assigning another adult with that job.
This opportunity was a necessary life requirement, because if I hadn't embraced my soul's higher plan I KNOW I would not be alive today.
What I deeply now know, as a result of my own personal journey and my journey with so many others is this: those of us who have been narcissistically abused are all faced with this grand requirement of self-love.
Initially this goes against every grain in our body.
Until very recently "loving yourself" was considered self-absorbed, and "deeply falling in love with yourself" whoa … surely that must be completely narcissistic.
If you state to a member of an older generation that your highest goal is to "deeply fall in love with yourself" you will see how they recoil …
They won't just think you're "selfish", they may believe this is "un-godly", or assume you are mentally unstable.
This is the incredible job our leaders and world have done of cloaking the truth in illusions – grooming us to not be our own person, not be in our own divine true power, demean ourselves, diminish our self-worth, and believe we have no authority or ability to know our own truth.
These "authorities"  have caused us to hand our power over, to do things that we are told to do, without questioning it or seeing what is really going on.
If we really loved and valued ourselves, which then extends to the ability to genuinely love and value others, we would not allow these levels of abuse to ourselves or each other. We would be "awake"; we would not be so easily manipulated.
Rather than be encouraged to awaken to our connection to ourselves, we were taught to be dependent and fulfil obligation, serve, "go without", follow status quos such as "to death do we part", and all sorts of other requirements that did not allow us to listen to or anchor into our truth, have personal rights, or follow the calling and language of our own soul (connection to a Higher Power), which has nothing to do what people have manipulated us to believe.
Often this manipulation is cloaked in claims of being obtained from a Higher Power (and of course the rules change depending on what "authority" you take these claims from), or used with the baits that appeal to our disconnected, fearful state of "never being enough" selves.
Messages like: "Listen to me and do this, and you will have money, acquisitions, status, sex appeal, approval, love and attention."
Until we realise that is EXACTLY the manipulative hook that the narcissist brings to us for the purpose of our own evolution.
The narcissist presents – regardless of whether you are dependent on this narcissist because you are their child, or you having an adult to adult relationship with a narcissist – like this:
"I am your answer, your salvation and the answer to every insecurity and fear you had about yourself, life and other people."
And we buy it.
As a child you had very little choice. As an adult, if you have not yet established a self-connection, you also have very little emotional choice.
If we are not awake to the absolute truth of what this is really about, we believe narcissistic abuse is simply a terrible calamity – an unfortunate showdown with real life evil.
When we are "asleep" to the higher truth, we have no idea that WHY we are susceptible is this: we have not yet learnt how to be authentic to ourselves, and healthily connected to life and our Higher Power.
And we didn't realise that "loving self" is the first essential step to create this way of healthy being.
Before We Embrace the Truth
Before we realise the Higher Purpose of why narcissistic abuse happened to us, our pain becomes all about our indignation, rage, despair, and righteousness (victimhood) – and we have no clue as to why we are not getting any better.
I was there, and the really strange thing was – no matter how many times I hated him, bagged him out and reported to all and sundry what a monster he was – I still felt like I was going to die without him, couldn't let go, and continued to try everything possible to make him "get it".
"Surely, surely despising someone would mean you want nothing to do with them ever again?" I used to tell myself.
Nope it didn't – it really meant I hadn't realised the truth of what was happening yet.
If we don't understand and accept the truth – we are not free – we are stuck in painful illusions.
We try to force this person who is clearly NOT loving us, into loving us because we are still assigning this person as our Source.
Because we still haven't anchored into our deservedness to learn how to FULLY love ourselves, or become our own Source directly creating with a Higher Source.
This is a concept we are not generally familiar with at this point …
When we are deeply in the throes of narcissistic abuse we are still firmly cemented in the unconscious programs "The narcissist is my Source", and even if we could get our focus on to imagining being our own Source … it feels wrong, "selfish", or we may believe we are unworthy of such a connection, or maybe we believe it will ultimately render us "alone".
Or maybe we DO want a healthy relationship with ourselves desperately, but we feel so helpless, hopeless, devastated and shattered that we have no idea how on earth we could ever believe in ourselves enough or have the confidence to do it.
Or maybe we don't even know that this is a necessity, because nobody modelled it for us, or explained that it was.
The truth is: we were not programmed to know it was a necessity. Instead, we were programmed to not seek inner answers, not trust ourselves and go along with other people's versions of how our life should be.
In our disconnected state of not creating self-love we remain powerless. The pain doesn't go away and we try all sorts of maladapted ways to stop the pain.
My maladapted ways were about focusing fully on him, and believing if I could change what he was doing or get him to fix what he had done, or even bring him to justice and accountability regarding what he'd done, then I could heal.
It didn't work.
And I was no closer to picking up and working with the Higher Purpose of why this had happened to me – which was all about creating my own self-love.
In fact I was miles away from it – and I didn't know any better.
My self-talk was still abysmal.
My incessant blaming and shaming of him and other narcissistic people was causing continuous cortisol and adrenaline to flood through my system.
I was treating my body like it was a valueless vessel.
My mind and soul were similarly ignored.
I still used addictions and distractions to avoid going to my traumatised emotions, facing them and healing them.
In short I wasn't getting it, I wasn't evolving.
I was on a path of disintegration.
Embracing the Truth
My disintegration lead to the bottom of where it could go.
He was not stopping the abuse. I was still hooked. Everything fell apart.
Then I fell apart – more than ever before. This time completely.
I had no logical mind left to keep me believing in illusions, I had nothing left outside myself to save me or give me any hope for the future, and I had no physical or mental health left to continue on "as normal".
I had the choice – leave the planet or surrender.
I surrendered.
Everything within me collapsed and I asked God to step in because I just couldn't do life anymore.
I don't think I did this expecting to be saved, rather I did this because there was nothing else to do.
Then the awakening happened …
That day in that absolute moment of total surrender, a truth of such blinding clarity filled me, that I KNEW the truth.
There was no missing it …
I had never known anything so CLEARLY in my whole life …
I knew the entire journey I had gone on with narcissistic abuse was for the Higher Purpose of showing me my disconnection to myself that was NOT the truth of my soul and my life.
And I was "shown" that there was a 180 degree turn possible, of coming inside myself to deeply self-partner and begin the journey of profound self-love and self-acceptance, which would then create my connection to this Higher Power and life and others in the most powerful, joyful and loving ways.
I knew then, in that moment of crystal clear clarity, POINT BLANK where my lack of self-partnering, and assigning someone else as "the Source to give me myself" had ended up – a hairline breadth away from total demise.
From a state of 37 kilos, a complete psychotic breakdown, adrenaline malfunction, Complicated Post Traumatic Stress Disorder and a shattered life, I had a lot of work to do.
I really had a lot of work to do … because I had been told I would never recover from my conditions, could only ever hope to manage them, and would have an impaired life for the rest of my life.
Regardless of being told that, I now knew that my own evolution was the MOST important reason I was in a human body and choosing to be having a life experience, and that everything was simply the "playout" of how I was or wasn't signing up for that … So what else was there to do?
I was spiritual, I had always believe in "The Universe" a "Higher Consciousness" and a "Higher Power" (my version of God), but I'd never really understood what it was to "be at one" with this power.
I had previously thought of this Higher Power as some sort of "parent", and that if I was good and had integrity God would support me … you know like "Good things happen to good people".
I hadn't realised until now that this Higher Power was a "partner", and to partner with this Higher Power meant I needed to see myself as this Higher Power saw me – as worthy, as loveable and as acceptable – and that required fully self-partnering myself.
I'd never previously realised connecting to the knowing that I was unconditionally loved and supported by this Higher Power required finally "loving" and "accepting" myself first.
Now … I did realise.
The narcissist became irrelevant – it wasn't about him – it was all about me.
He was only a symptom that showed up of my own disconnected trajectory. In fact I realised if it hadn't been him in the stage play of my life, someone else would have needed to fill his shoes.
Throughout the following days and weeks more ah-ha's came in thick and fast.
I realised the ways I thought about myself – that I was never good enough, the ways I demanding more and more self-perfection, and the ways I spoke to myself was identical to the way the narcissist had treated me.
I realised the harsh conditional love I treated myself with – "I will like you Melanie (not even love you that was too great a stretch) if you get this done or achieve that" … EXACTLY matched the relentless conditional demands I experienced with the narcissist.
I realised the lack of time spent getting to deeply know, connect, soothe, heal or build trust and love with myself COMPLETELY matched the absolute emotional abandonment and insane allegations I experienced with the narcissist – which had me screaming at him SO many times "You don't even KNOW who I am!"
WHO REALLY didn't know who I was?
It didn't matter which realisation exploded up into my awareness one after the other after the other, it all led to the same truth – "People can only love, connect to and treat me at the level I love, connect to and treat myself".
This doesn't mean I was a BAD people – it meant I could be really BAD to myself.
And why are we bad to ourselves? The answer is simple, because our world and role models have taught us that we are the LAST person we should give our own love, devotion and attention to.
This journey taught me profoundly how totally screwed up that is …
Recovery in the Truth
The truth was setting me free sooo much, that the narcissist became totally irrelevant.
This is not to say that surges of memories of fear, pain and anguish weren't triggered, or thoughts of him didn't came into my head, or that I wasn't still having needy, empty scared panicked feelings of addiction to him.
I was.
However … I knew these feelings weren't to do with him, they were to do with me. He was only the manifestation of my own inner stuff.
And it wasn't like I just knew that truth and that was enough.
For any of us that alone doesn't deliver us to the other side.
It's all about the necessary quest to self-partner, which means getting inside ourselves and doing the work.
This means the dissolving of every false, limiting belief we have had about ourselves, about our connection to our Higher Power, and life and others, that caused us to be disconnected from "being" our own healthy Source to self.
All of these painful charges about him were only the symptom. There were deeper reasons going on inside my body – inside my subconscious programming – that needed my love and attention.
This was about my relationship to myself, up-levelling my painful beliefs, my previous young wounds and misconceptions and emotional decisions which had been sabotaging my ability to fully love and accept myself and know that I was worthy of unconditional love and acceptance from my Higher Power and Life itself.
This was all about my worthiness to be a human, alive and breathing and be filled with love, joy, purpose and inspiration and life-force without having to EARN it … rather, being able to receive and experience it simply because I existed.
Because only then could I authentically be a loving, joyous, inspirational human being contributing to myself and Life in loving, joyous, inspirational and life-affirming ways.
I knew that was the gift, the coming home of this journey, and I knew it was obtainable.
I had been "shown" it in my awakening.
I knew as yet I had never obtained this gift.
Up to date, I had always felt "not good enough", "not worthy" and I was hiding these inner wounds with trying to get other people to love me and approve of me, and striving for perfection so that finally one day I could feel good enough to accept myself.
I hadn't realised that "wholeness" was a state that I could JUST BE without all this faulty painful inner programming that I had been conditioned with as a child, inherited from previous generations, and absorbed from the world I lived in.
Like so many of us I had been previously "asleep", because when we are disconnected from ourselves we don't even know it.
We don't know it, because we have been programmed since a very young child to only know "our normal".
Disconnection from ourselves may be humanely "normal" but it's not "natural".
"Not natural" seeks establishing itself back to centre, and for people like us, narcissistic abuse smashes through our life to shine a whopping great spotlight – reflecting back to us where we really are with ourselves so that we can finally KNOW that lack of self-love and self-acceptance and obsolete self-partnering is not the life was are supposed to live.
That's the work – that's the journey. It's all about coming home to self-love.
What Self Love Looks Like After Narcissistic Abuse
I'll keep this about me … and what this journey has been, and how this journey continues to personally expand.
I know this is not just about me, because I passionately want this for everyone who has been narcissistically abused.
Self-love started with total dedication to myself, with the first step being cleaning out the agonising, screaming emotional wounds in my body.
Until this journey I had not realised how important the connection to my body was.
I thought it was all going on in my "head", but I learnt it wasn't. I realised that the thoughts in my head were a product of my inner wounds, and if I addressed my inner wounds then the thoughts in my head would change … and they did.
My body was contracted, it was shut down, traumatised and festering with emotional triggers, dread and fears of living. All of these emotions related to painful inner beliefs, ones I had always carried which had been fully activated and brought into consciousness as a result of being narcissistically abused.
To do the work meant dropping out of a great deal of "regular life" (not that I really could do it much anyway); it meant spending every moment I possibly could being intimately alone with myself, connecting with myself and deeply going inside myself to find and shift these wounds out.
This was the beginning of, for the first time in my life … profound self-partnering.
The more I self-partnered in this way, the more space opened up inside me, and I was able to bring into my inner freed up spaces a connection to my Higher Power.
That's up-levelling – the old beliefs being replaced with the Higher Source Truths on those topics.
I was being released from my past self and was starting to evolve to a level of feelings and "being" that I had never had access to before.
I was filling with love and I was becoming love.
The more I became love the more I wanted to love me.
I stopped polluting my emotions with condemning "bad" people, and deeply understood a higher wisdom – they were merely acting out of their intense wounds that had disconnected them from themselves.
I stopped holding other people responsible for my life and well-being and started to tap into my own Higher Power for guidance.
My self-loathing, demands for perfection and conditional self-love ceased to exist.
I started to nourish and flourish myself with good nutrition, yoga, exercise and hanging out with healthy, positive people.
I embarked on adventures and pursuits that I had never had the confidence to do before.
I started speaking up authentically to people about what I needed, and how we could evolve our relationships together.
I healthily confronted and laid boundaries when required, and easily let go of people and situations that weren't healthy without my previous fears of criticism, rejection or abandonment.
I made the solid commitment to myself that when any uncomfortable feelings in my emotions surfaced, I would continue to self-partner, find and release those limiting beliefs.
As I worked diligently at transforming into my True Self, I became thrilled with the TOTAL joy of evolving myself and receiving constant feedback from Life that what I was doing was working in incredible ways.
I was shifting out the Old Order of my life and midwifing a New Life which I had never experienced before.
This is the model of self-love after narcissistic abuse.
When we self-partner at the inner level the outer starts organically unfolding.
When we look after our consciousness, which really means transcending our previous wounded state … the rest follows.
And I realised that this was the true purpose of living …
Not "getting" things to be whole, rather continually growing towards more wholeness.
None of this would have been possible if I hadn't had the MASSIVE wake-up call of narcissistic abuse, and none of this would have been possible if I had not started the journey inwards – the coming inside myself to create self-love.
I know the same is true for you …
I hope this article resonates with you, and you can feel the truth of what I am saying, and I look forward to answering your comments and questions.
The following two tabs change content below.

Melanie Tonia Evans
is an international narcissistic abuse recovery expert. She is an author, radio host, and founder of Quanta Freedom Healing and The Narcissistic Abuse Recovery Program. Melanie's healing and teaching methods have liberated thousands of people from the effects of narcissistic abuse world-wide.

Latest posts by Melanie Tonia Evans (see all)