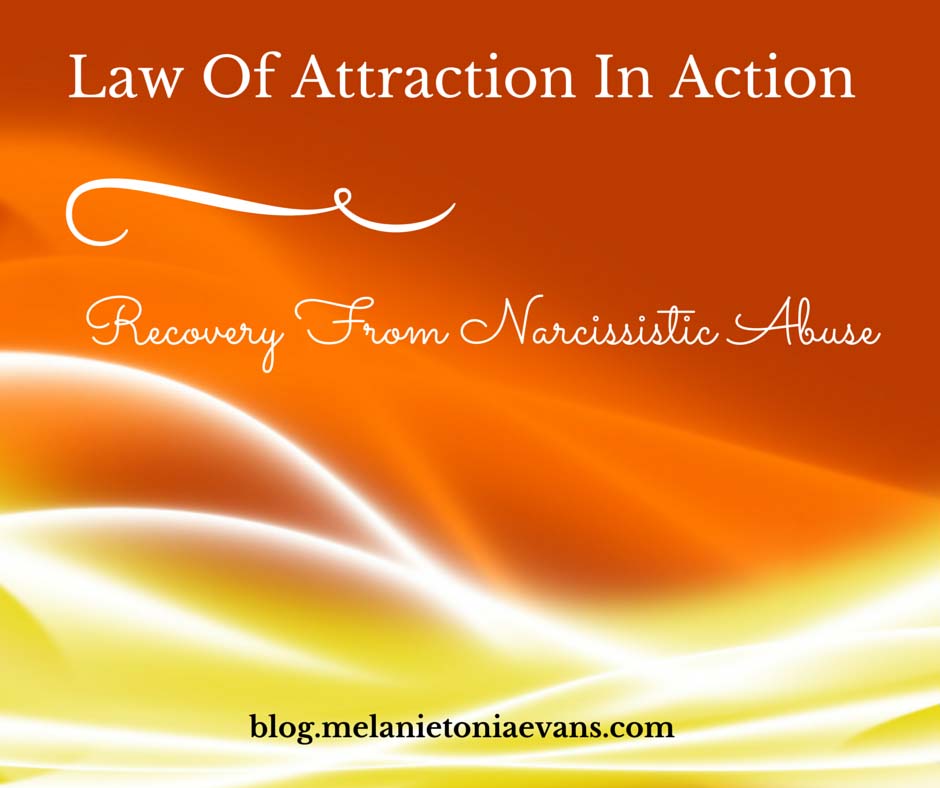 After Tami's interview about her Thriver recovery, and her journey with NARP and Law of Attraction, I received so much positive feedback!
Everyone loved it!
So much so that I started receiving suggestions to do another show. People wanted to learn exactly how to apply Law of Attraction to manifest their goals – whether it be a dream job, the right lifestyle, good health, money etc.
This sounded like a fantastic idea, but just to make sure I put it out to the Facebook Community to see what people thought.
And I started receiving even more suggestions… Here are some of them:
"With the way I sabotage myself, the way I can't hold friends, I need some starting points because there is just so much to do. Manifesting negative stuff."
"I was interested in what you and Tami were saying about the ego, and self-sabotage in connection to the LOA. I feel I am battling my ego every time I try to focus positively."
"I understand that I need to be who I want to attract. However, I am still afraid I will attract another narc. Or that I will 'see' narc tendencies that really aren't there in a good man. I trust in the healing but I guess I don't trust myself yet. That you attract what you are scares me."
"Understanding how to remove old negative filters so that L of A manifests good rather than bad."
"Understand more of filtering positive self-worth. The old life of negative thoughts keeps popping up, as I have difficulty staying in a positive mindset. It really affects my entire life and relationships."
In this show Tami and I covered each of these topics in great depth – to give you more clarity and so you can understand how you can move forward in your recovery.
But that's not all…
We decided to do a Quanta Freedom Healing live on air, so that you could see exactly how we can make inner changes to create instant outer results.
I can't wait for you to listen to this show!
Listen to Law Of Attraction In Action Part 1 with Tami
Listen to Law Of Attraction in Action Part 2 With Tami
Making Peace With the Now
Okay let's look at this logically – we know we can't paint a new finish on a crummy marred surface.
We know we can't build a new house on top of one that is trashed and hasn't been demolished and removed.
So, why would we think we can create a great and new life on top of regret, heartbreak, trauma symptoms and despair?
The truth is we can't – we have to clean that up first.
Law of Attraction works like this – you are creating more of you – which really means more of your emotional resonance about "that" topic.
You can't generate more security and wealth when you are traumatised by the financial losses you have just suffered.
You can't manifest true love when you are incensed, devastated and heartbroken by your last partner.
You can't create a healthy new career when you are disgusted by the way you were treated at your latest job.
We know what we don't want because of the pain of previous events in our life, and that helps us define what 'we do want' … but we need to get rid of all the negative destructive emotion (energy in motion) we suffered on these topics, otherwise we are going to get dished up by Life "more of that".
And this is the process before we start creating – we heal, we clean up and we release, in order to make space for peace, acceptance and inner unconditional happiness.
Meaning – I can be happy and at peace and in acceptance of my life, regardless of how it looks right now, and I can even be grateful this happened to me because it has given me the incredible opportunity to heal beliefs and aspects of myself that I have never healed before.
It's the acceptance of: This has given me the opportunity, as this HUGE wakeup call in my life (which narcissistic abuse absolutely is) to show me what I was previously creating, and how now I can heal, grow and change in order to transform my feelings, and then my entire life beyond recognition.
This needs to be the orientation to start creating life differently – especially after narcissistic abuse.
If we refuse to accept there was a self-generating evolution reason this happened to us (that our soul, Life, the narcissist and ourselves were all in agreement at a higher level), and if we refuse to give up victimhood, outer finger pointing and righteousness about it – then we can't generate ANYTHING other than more things in life to bring us more pain, devastation and anger, and more victimisation and more reasons to be indignant and righteous.
The same applies if we refuse to find a way to get over all the losses and damage we have experienced at the hands of a narcissist. The narcissist certainly isn't paying with our devastation and anger. That's like taking poison every day and hoping the other person dies.
The emotional poison in our body is generating more poisonous events in our life – That's the Law of Attraction deal – point blank.
The reason Law of Attraction works like this is, because WE get to decide – no-one else can or will rescue us from our emotion "decisions" – which is the state of our emotional vibration, our "feelings"
That is why working on our emotional state is the most crucial part of creating our entire life.
So, the starting point … if you are agonised by negative emotions is: Don't try to create yet. Instead take the hiatus of the essential clean up of your emotions, and do it to the best of your ability.
Battling Our Egos
I've written many previous articles on the ego as our self-saboteur, and I'll simplify here …
Our ego is the defences of righteousness, anger, fear, self-loathing, condemnation of self and others, arrogance, and being unconscious, which means not realising we are generating our own realities.
For a co-dependent, operating from our ego spells attracting what we don't want, and rejecting or not having emotional access within The Field of Life to what and who we do want.
For a narcissist it means manipulating, stealing, lying and abusing in order to get what he / she wants. The end result is the same, the demise of every wanted topic. Because a run amok ego eventually destroys all chances of true happiness, true love and true fulfilment and ultimately the host.
So what are our ego defences erected around?
The answer is this: our young unhealed wounds in our body that feel unworthy, unloved and not good enough.
So how do we overcome our ego in order to have positive Law of Attraction experiences?
We overcome our ego "takeovers" when we heal our young unattended to wounds. Because then there is no negative energy inside us for our ego to attach to and attack.
When we get space inside us (by releasing our young inner wounds), and bring in peace, calm and good feelings to replace them, the inner demonic voices of sabotage, fear, doubt, self-defeat and unworthiness get less and less and less until they just don't exist anymore.
If we are really dedicated to cleaning up our wounds, we get a clean run at "creating". This opens up for us as excitement, fun and inspiration – which is in stark contrast to the previous battle we had – to remain positive when the self-defeating voices in our head was attacking us at every turn.
If we don't attend to our inner wounds, we are trying to get new directions going in our life whilst fighting an ego that is still getting its power and energy from our inner wounds.
When we heal the wounds the ego dissolves – it disappears.
It's vital to understand the correlation here. The narcissist attacked your unhealed wounds, your vulnerabilities, your weak, underdeveloped spots. Your internal ego does exactly the same thing. Additionally the narcissist attacks and projects his / her unattended, disowned wounds on to others. The narcissist's ego is HUGE because of all the fuel it receives from masses of inner unhealed wounds.
The only way to truly stop being attacked by inner and outer egos is to heal your unhealed wounds. Then there is nothing inside you to attract or feed inner or outer narcissism.
Fear of Attracting Another Narcissist, And Seeing Narcissists Everywhere
Oh boy, this is a huge one to discuss in regard to narcissistic abuse and Law of Attraction!
Let's work backwards with the "Law" on this one.
Law of Attraction states as an absolute: We need to be vibrating at "narcissism is not my reality" in order to not have it as our reality.
Therefore the goal is NOT looking out for it everywhere!
This is one of the hugest mistakes people make – "The more I know about narcissists, the more I learn about them, and the more I research them, the better armed I'll be."
No you are NOT!
You are in fact a seething attraction pot for narcissists!
And it doesn't matter which way you want to argue this – the Law is absolute.
I promise you, your "knowledge" is no defence against your unhealed inner wounds unconsciously manifesting narcissistic abuse, which is now fuelled up even more, by more emotional energy directed at narcissists!
So how do we REALLY become inoculated against narcissists?
We do this when we up-level, when we heal, and when we show up in life in a way that states – "Evil, nastiness, icky yucky stuff and unconsciousness (narcissists) are not my reality".
What does this look like?
It looks like this:
Resolving (releasing, healing and up-levelling) our young inner wounds related to narcissistic abuse.
Becoming authentic, truthful, speaking up lovingly, laying boundaries, and knowing boundaries are OUR OWN responsibility and no one else's.
We give up victimhood and expectation. This means speaking up for what we need and want, whilst knowing specific people (who we previously held responsible for our needs) do not have to be the deliverer of our needs in order for us to have a great life. We let go of the idea these people "are responsible for us", and we generate healthy self-care and other healthier connections in our life.
We deeply self-partnering to the level where we know we can be in life open-hearted and flowing love and trust, WITH the ability to question, speak up, clarify and even investigate if necessary. And we become self-developed enough to have the power to lay boundaries or completely detach if we need to, WITHOUT the self-abandonment of our previous young wounded fears of being rejected, abandoned or attacked.
This takes development, it takes enough self-love to devote yourself to your own inner development. It takes self-acceptance to love yourself to clean up your young wounds that will always generate more of those wounds.
Then you will be able to back yourself in truth, not belt yourself up for mistakes and deeply support yourself, and be there for yourself.
Then, when you are developed enough, this changes everything – because you can now show up in life as an "empowered, developed adult", rather than unconsciously acting from the emotional state of a "still wounded, underdeveloped child".
This takes self-honesty on inner and outer levels.
It takes the level of devotion to self-create and heal yourself towards a healthy authentic inner beingness, and it also takes the the level of self-devotion to create an outer authentic life … one where you will no longer maintain a life for the needy reasons of trying to win approval, affection or validation by being with people and situations that are not your truth.
Being authentic in life requires you being willing to show up having honest conversations with effective mature communication with people in your life, rather than playing mind games, not "bothering" or playing the victim … and you prize vulnerability, authenticity and transparency (realness), with you leading the way, and then you can invite others to meet you are this high level of relatedness.
Creating genuine connection requires granting people the opportunity to up-level with you into evolutionary relationships, and if they don't want to be there with you, you let go, lovingly, no matter who they are, and allow them to be with others and life at their chosen vibration, whilst you continue to generate your own.
Becoming authentically empowered and inoculated against narcissistic abuse, requires generating deep connections of love with truth in your life.
It means deeply, authentically becoming a model of this YOURSELF.
When we have self-developed, intimately self-partnered ourselves, and learnt to love ourselves fully, finally we can allow people to really "see" us – regardless of what they choose to do with that.
This is how you create a conscious, full, gratifying, loving life of higher vibration that CANNOT and WILL NOT include narcissists.
This is NOT the orientation of looking out for narcissists, obsessively studying every warning sign, and reading books on how to spot a liar etc – because if this is what your focus is, you will absorb, be in and BECOME inner toxic fear and emotions that make you have to recoil and contract into protection and fear (whilst trying to appear normal), and / or you become a righteous, toxic victim espousing the evil that exists in the world to anyone who will listen to you.
Whether you are hiding under a rock or screaming from the rooftops "Narcissists Are Wrong, Let's Expose Them And Stop Them!" – you are going to be really painful or toxic to be around to everyone you care about, and you will drag all the audiences you are "speaking to" with you into dire fear, righteousness and unconsciousness.
Then you are granting the VERY energy that ALLOWS what we perceive as "EVIL" to exist in our world.
Every amount of attention focused on narcissist confirms, strengthens and energises their existence! How do you get a narcissist out of your life? Dissolve away any emotional attachment to them. They become totally unimportant to you.
Then they cease to exist, and can no longer attack you.
This is not just the personal formula, it is also the collective formula.
If narcissists no longer received the energy their False Self requires (any attention at all), they would die out – and if enough people in our world up-levelled to become unwounded, empowered, and had great self-connection, self-trust and the ability to show up with healthy boundaries, then narcissism would have to dissolve from existence.
If you are a parent, who is intensely focused on the narcissist and abusers in general, you are teaching your children how to embody and create fear, righteousness and victimhood – you are damaging them profoundly.
There is a much better way … we can become a model of loving empowerment, having done enough work on ourselves to be in acceptance of the lessons of life, excited about our future development and the unfolding that Life is showing up with.
When we start the journey of focusing on self and releasing our inner wounds, even before we start focusing on "creating", the good stuff starts showing up in ways that brings awe and gratitude.
Then we can start inspiring others into love, consciousness and joyous creation wherever we go – whilst being fully in our own self-loving and self-respecting power.
I really would love you to imagine what and who you will attract in that vibration. Can you imagine the joy of sharing and granting other people consciousness, love, joy and success because you are being this model in the world?
Then, we can finally realise the true reason of the journey we have been on, through the bowels of hell of dire unconsciousness, "evil" and suffering … was all to connect to ourselves, and find the authentic way to start living this truth.
The absolute truth is … what is necessary is to take your focus fully off narcissists and make it all about your own inner healing, development, expansion, boundaries, authenticity, peace, acceptance and gratitude for what happened to you.
And even have compassion for narcissists from a distance, because they are dire product of a world based on ego, fear and unconsciousness – our world created narcissism – POINT BLANK.
Stop judging and blaming them and warning people about them, and instead SHIFT yourself into profound acceptance, authenticity and love, and then you will have authentic empowerment and you will never fear getting taken in by a narcissist again.
And if you do get taken in – just know – there is more work to do! And that would be a blessed gift too, because your soul decided you needed that experience to come forth so that you can get "evolution of self" done.
Identifying False Belief Systems
You may understand now that identifying and changing our emotional state is the most important thing we can do after being narcissistically abuse.
So how do we do this?
The painful emotion is the clue – it is the symptom.
It's the frustration, fear, panic or angst about NOT being able to create our goals, no matter whether this is a new direction we want, or not wanting to endure any more emotional pain.
I want you to understand that the process I am about to describe, and which I demonstrate with Tami in the radio show, is the exact process for ANY negative emotion, to find the related painful belief.
A simple real life example may be … "I get knocked back from every job interview." And something like this can be a normal and painful frustration after the agony of narcissistic abuse.
But remember this is the symptom; it's the surface level of how you're feeling.
But it is NOT the TRUE reason.
And unless you address the reason regarding WHY you are feeling this painful emotion and life is showing up for you in this way (rejection at interviews), you are trying to make something happen from a foundation that has a big block in your way.
In this position it's really hard, and in many cases totally impossible, to create the reality you want to create.
So how do we find the TRUE reason?
We find it by dropping into our bodies and BEING with this negative emotion (the symptom).
This starts with asking ourselves, "Where do I feel this fear and frustration (the emotional charge) of "I get knocked back from every job interview."
Is it in your heart, your solar plexus, your stomach, is it so consuming you feel it "everywhere"?
Then be with this emotion, really allow yourself to drop into it wherever it is in your body and then ask it "How old is this part of me?" … Because we need to understand, this came from your past. Somewhere in your history you took on a belief about yourself, life or others that is causing this block in your life today.
A block that is not allowing your organic natural highest flourishing, nourishing and potential.
Now you need to trust, don't try to logically work it out, your logical mind is only guessing and nowhere near the truth.
Your body holds the truth, your subconscious stores everything, and it will give you the answer by intuition if you have your body open, breathe into this wound inside you and ask "How old is this?"
Trust the answer; it will come up as a number visual, or like a voice in your head, or as a feeling.
As an example, the answer is "4 years old" – go with that, don't question it.
Then keep your awareness deeply in the wound, with your body and emotions as open as possible – feeling the wound and not judging it, and then ask this 4-year-old part of you trapped in your body. "What is this really about?", and this is where you will get thoughts, feelings and maybe even an actual event.
You are now communicating with this 4-year-old part, the part of you that is STILL wounded and has not yet healed, and you may get feelings of "I'm worthless", and even an image of your Father telling you how "Stupid, worthless and no good you are".
Feelings and beliefs that you buried deep down long, long, long ago.
This is the TRUE reason, the belief that has wedged in your subconscious, which has been playing out in various ways in your life ever since that 4-year-old incident, and is the REAL cause of the present day symptom of you getting knocked back from every job interview.
The belief system is doing what belief systems do: "Play out to the letter."
And I promise you, you will be subconsciously showing up for job interviews in ways that co-generate this belief. Ways that you were not conscious of; ways that are coming from the emotional container of the 4-year-old who believes he / she is "stupid, worthless and no good."
There are three ways to fix this wound, in order to change the belief and in order to change the real life result you are having.
The first is repetition.
Logically affirming to yourself over and over and over again "I am worthy and enough" (or an affirmation like that). If the wound is significant, (and many are deeply embedded, big and powerful) this can take a lot of effort and a huge amount of time to dislodge the old belief system and have the new one take hold.
The reason is, our conscious mind has very little impact on our subconscious beliefs. Since 12 years of age our "gate" – the pathway from conscious mind (the outside) to the subconscious (the inside) was shut, meaning we are predestined and pre-programmed. In most cases our life has been on a set trajectory ever since.
So, it can take a great deal of time and repetition for the tiny trickles of information that can get through to have any sort of influence.
The second method is "re-parenting".
Something like "chair work" where you meet this parent, tell them how you feel, release the negative emotion and then use a process to re-parent yourself back into feelings of "worthiness" and "enoughness".
This is a more effective process than the first, but needs a therapist, money spent on repeat sessions, and could take a while for it to really have a powerful effect.
Or, the third option is using an energetic healing tool.
This method is used to release the wound out of your subconscious, and instantly replace it with the "Source Truth of healing, liberation and True Self expansion on this topic."
If you were to do this, you would get an immediate shift – an immediate up-level. This is a "super tool" of healing.
What happens is your body (subconscious) receives an instant shift as a result of using an effective energetic healing tool.
There is now documented science proving that your brain neurons release from old pathways and immediately form new healthier ones, when energetic shifts like this take place.
These discoveries and information, such as what is being researched and documented by Dr Bruce Lipton and others, are proving we can revolutionise the way we heal.
This is a healing upgrade option, because immediately you are not struggling to create a new direction. In stark contrast you literally become the new direction.
You become it because you have embodied (taken into your actual DNA in your body) your Higher Truth on the topic you were previously battling with.
Now you are not trying to merely "think" it – you "know" it and there is a profound difference.
That is what energetic up-levelling is all about. It is fast, powerful and direct as long as you are prepared to give up victimisation orientation,  meet yourself and deeply self-partner.
I believe self-partnering is essential for self-empowerment.
It is my total opinion that every therapist should be empowering their clients not to need them.
Every therapist should be healing their clients by granting them the ability to find and up-level their own painful belief systems.  Otherwise people are still disempowered – "they are outer-seeking" and dependent on seeing a therapist and spending ongoing money if they want real change – because they don't have the knowledge of super-tools, or how to use them.
I believe we should all have the freedom and ability to evolve ourselves when needed.
If we are not evolving ourselves at the true level of the real reasons why our life is playing out painfully, we are stuck with the battles with our own belief systems, and it looks like it is a battle with the outside world but it isn't.
In the example:"I get knocked back from every job interview" this person would be likely to come up with the logical reasons of: "I'm over-qualified for every job", or something like "All employers want someone younger."
These "reasons" are nowhere near the truth of what is really going on!
Additionally, talking about it to friends, family, and even therapists about the anguished pain of: "I get knocked back from every job interview" and seeking feeling validated and even supported doesn't change it!
Nor would "strategies" to change it …
This is why, so many people TRY to manifest new realities, and even put in a ton of effort and still don't get the breakthroughs.
(Then Tami discusses what she wants to work on in regard to her Quanta freedom Healing shift "Feeling unsafe when disordered people appear in her life", and we do the healing together.)
After a shift like this we have a profound change.
No longer are we showing up in life from the inner centre of "the wounded child", and this generates a whole new reality, because now we are able to show up in these events as "the mature developed adult".
This really needs to be experienced to be fully understood, and in the radio show you will experience Tami's emotional shift in action first-hand.
Before ending this article I'd like to share one last Law of Attraction point with you.
Things May Not Show Up As We Thought They Would
I was asked this on Facebook – and it's a great point … "Could you guys talk about how life sometimes gives us what we asked for but in ways we sometimes can never expect!"
This is my take on this …
We need to be open to life, we need to say 'yes" to life, the connections, the opportunities, the synchronicities … because our "end result" of what we are manifesting may be a path of "one step leads to another, which leads to another."
For me, this is about being open to connecting and generating open heartedness (radiance) without my overactive mind being in the way saying "No that's not it!"
The more and more free of wounds, and the more and more we are falling in love with ourselves and life, the more we can be open, flowing, receptive, intuitively guided and accepting of the gifts of Life.
If we say "Yes" to life – Life says a massive resounding "YES" to us!
I hope you have enjoyed this article, and I hope it has explained a lot, because this is such a big topic with many components to it.
Tami and I had such fun doing the radio show together – and most of all, Tami and I wish, with all our heart, that we can deeply, profoundly help you.
If you'd like to take the next step in your healing journey please see the Narcissistic Abuse Recovery Program.
Tami and I look forward to any questions or comments you may have for us here!
The following two tabs change content below.

Melanie Tonia Evans
is an international narcissistic abuse recovery expert. She is an author, radio host, and founder of Quanta Freedom Healing and The Narcissistic Abuse Recovery Program. Melanie's healing and teaching methods have liberated thousands of people from the effects of narcissistic abuse world-wide.

Latest posts by Melanie Tonia Evans (see all)