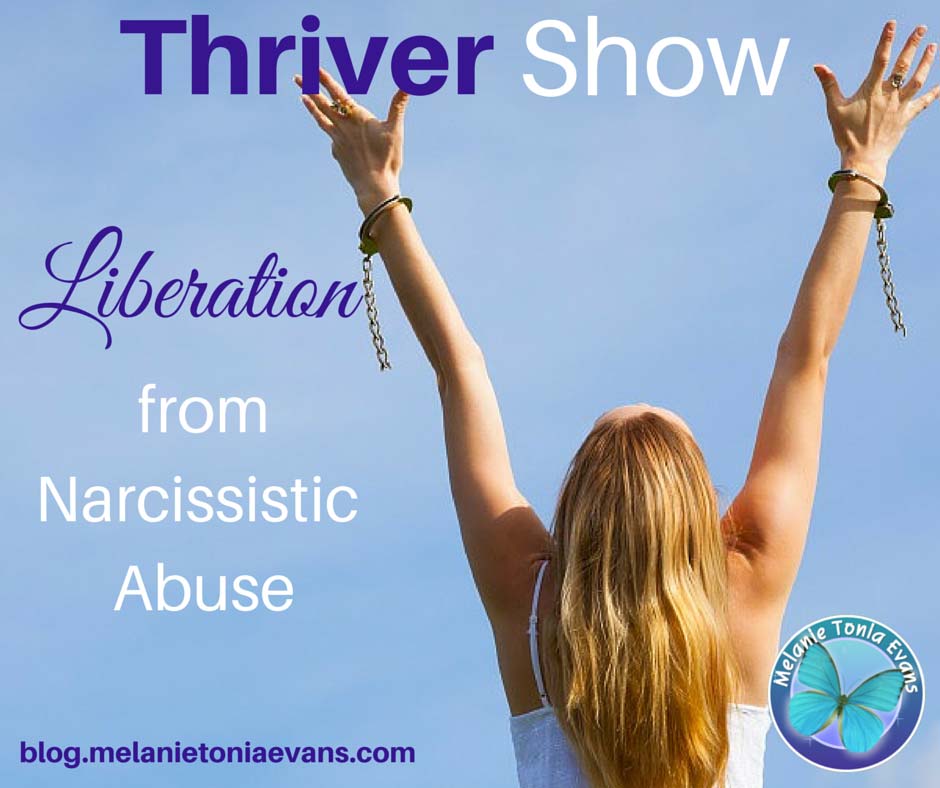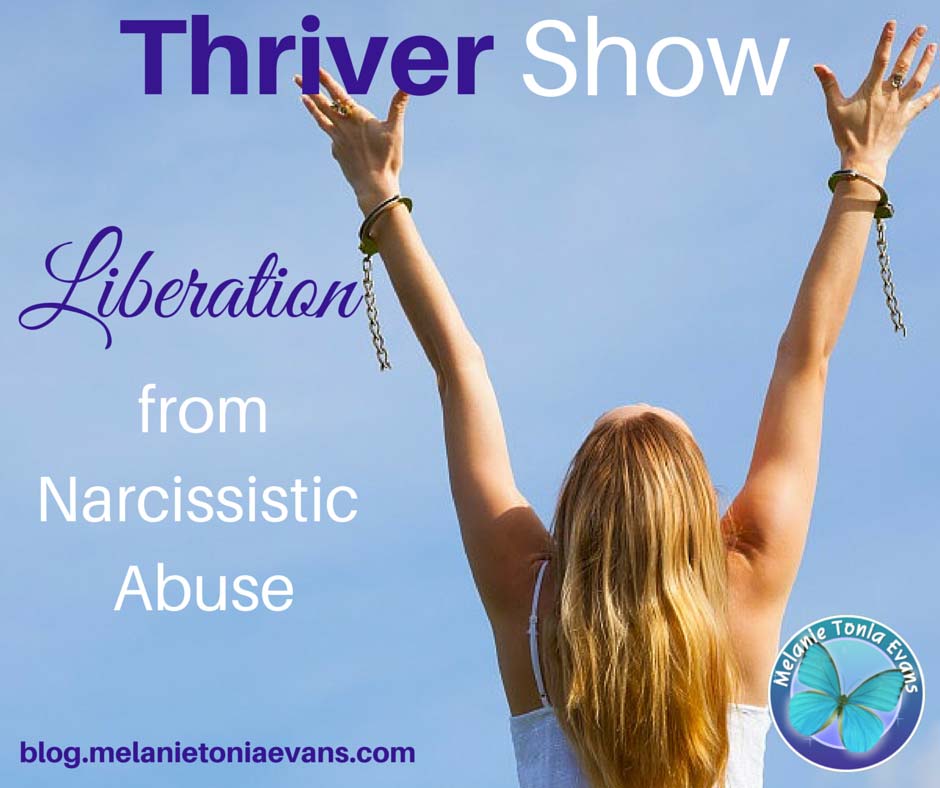 Angela was married for 22 years to a narcissist. She had decided that this was her lot in life, and that she was going to endure her marriage for many reasons including for her children.
The marriage, however, did break down and Angela was shocked, sickened and traumatised by how she became the enemy, and was cruelly smeared and attacked by her ex-husband.
Everything in Angela's life was under siege, including her children, and the high conflict divorce over a period of two years led to Angela losing her business and having to declare herself bankrupt.
Now, today … in such a short space of time, Angela has a new home, a great relationship with her children, a new mission driven career and a new loving man.
Even though she still has to manage shared custody with the narcissist, her life reflects no resemblance to what happened to her.
In this interview you will learn all about Angela's journey from being victimised, and living as a martyr, to empowering herself and healing from the inside out.
Please find the transcript below that Angela sent to me. I have included this because I know many of you want these transcripts. The show itself is a lot more free style, and Angela discusses much more than what was in the transcript – it is so worth listening to!
Angela please describe your N-experience
I was married for 22 years to a narcissist. The marriage was difficult. It took over 2 years to finalize the divorce, which was extremely high conflict. Throughout our marriage, I was well regarded by my husband's peers, and our community.
Our divorce though became a different story. It was used as a time to destroy my reputation and any credibility. Before I even knew about the divorce, he had already talked to many people in our community, our church, and our friends. We were both community leaders and respected business owners, but his goal during our divorce was to make sure my image was changed.
Prior to his filing, he told people I was unstable. He gave a list of reasons why he had to divorce me to our church leaders. Because he was very convincing the leader's went along with it and he had their support.
Throughout our marriage I knew I was married to a selfish man. I knew he was extremely self-absorbed. I ignored the signs and red flags, even though I was warned by friends and family. Our children continue to have a tumultuous relationship with him and our staff at work constantly complained about him to me. I was always in the middle, acting as a mediator. I was never able to put my finger on what made him different.
How did you find out he was a narcissist?
At one point, early in our divorce I was accused of parental alienation. He wrote a letter to our pastor about this, with facts to try to back it up and I got wind of the letter.
I immediately began questioning myself as a parent. I started researching parental alienation and in so doing, came across the term of narcissism.
I read on and light bulbs began to go off. Suddenly, I realized who I had been married to and what had been going on. It became perfectly clear. It was comforting to know I wasn't crazy, but at the same time, seeing things in writing and realizing what I was up against, was very scary. I realized at that point he was out to destroy me.
Before you started getting break throughs, and getting out of the nightmare … how were you as a result of the N-experience? 
I was devastated. I spent 22 years of my life holding on and fighting for our marriage. I definitely went about things the wrong way. I had three kids with him. I built a business with him. I enabled him as an alcoholic. I stuck it out, mostly because of obligation and responsibility for our children, even though I didn't like him as a person.
I felt that I had carried this man throughout our life. We had built a life together, and though I no longer liked him, I still stayed in the marriage. I wanted a normal life for our children.
However, I at some point gave up on us, and though I was settled, I was not able to be controlled any longer and he knew I didn't believe in him any more or have any hope in him. I went into survival mode almost.
I turned to my faith, which he ended up hating. I stopped being a person he could control and I started to find me and what I liked and needed. When I changed and when I really strengthened my faith, he realized he no longer had control.
It didn't take long after that for him to end it.
I was betrayed by not just him, but people who I thought were my friends, and by community leaders and even our pastor. I was lied to and judged. I was persecuted unfairly. I was badly broken. I felt my time had been wasted. My investment wasted.
I had held on mainly for my kids, but now they were in the thick of a horrific divorce and used as pawns in his game to hurt me. I felt in my means to protect them, I had only caused more devastation and then I had no real means to protect them any longer.
What were you doing to try to hang in there and cope?
I stayed in church. I read a lot. I used that time to learn about myself and to grow as a person. I really dug deep to try find myself and what I liked, now that I wasn't living in someone's shadow. I kept my eyes on God and resolved to be happy, no matter what the circumstances. I knew God had a plan and good would come out of it. I felt that from the beginning and held onto that. And of course, I had children watching me and I owed it to them to find the real me and to be the steady, living by example parent.
However, the pain was often intense. During the first year I was still working in the same office building with him, so no contact was difficult, plus we had children together. I was having panic attacks frequently. My blood pressure was up. I felt anxious and depressed. I went on anxiety medicine. I was struggling and I knew I needed something to help me. I was in therapy, but talking about it didn't seem to really help or end anything.
So, I bought your program within 6 months of my divorce, but I only dabbled in it initially. I think this was because I still had frequent contact and because of that, it was so difficult. I would do a healing here and there, and it would temporarily help, but then I would see him again and get thrown back into the conflict and things would just rev back up. I felt like I wasn't able to give them my best focus until the no-contact rule was really in place.
Because of the legal suits that were on me, I began insisting that communication was only written, and I became very formal and matter of fact with him. I left out emotion and that helped me form the no contact rule. It's like I stopped feeding him and that allowed me to breathe. It was then I was able to really commit to healing.
I think at some point I truly had to be ready to make the shift. For some reason, I wanted to remain a victim, even though I said I didn't. Eventually though, being a victim was tiring. I also was getting a lot of mileage out of being the "martyr". I was getting significance from people feeling sorry for me, and I know this was enabling me to stay sick.
When I felt the freedom from no-contact, it was so liberating that I wanted more. I was tired of feeling drained and hopeless. I was tired of being sad and anxious. I was tired of the panic attacks that caused me to wake in the middle of the night, profusely sweating in full-fledge panic. I was ready to let go also. I was ready to stop being a victim and to start being a survivor.
Once I committed to that, I started committing more to your healings. I could feel the shifts within me, almost immediately. The anxiety would dissipate. The feelings of injustice and fear would decline.
The peace it gave me was amazing and it really helped me stay strong in how to deal with him. I continued to learn better ways to handle him, if and when I needed to. I stopped fuelling him. I just stopped fighting everything and let the healings work within me.
I'd really love you to share the details of the divorce, and what ultimately happened.
The divorce was very high conflict. Everything turned into a legal battle. It took over two years to finalize. I was sued repeatedly. I had contempt of court charges filed on me. There was a lot of projections, lies and defamation of character. I spent $50k in lawyers trying to defend myself against everything.
I've never had any contact with the police until our divorce. His influence in the community resulted in me being physically removed from our business, twice, even though I was 50% owner. I had to legally fight to get back into our business, but it made a significant impact. We ended up dividing the business, but by the time it happened, it was in bad shape. I had to file corporate bankruptcy less than 6 months later, which caused my own personal bankruptcy.
Our kids were used as pawns throughout the divorce. Our oldest daughters are estranged from their father, but our 13-year-old son still has custody time.
We had a trial coming up and we were both told that after the trial it would still be another year before our divorce was final. The lack of closure and the constant battles were emotionally draining.
The nightmare ended only when he suddenly settled out of court.
This is was a miracle, because before then he had been relentless, and I know why it happened … it was far too coincidental … because …
I had already been doing some of your Narcissistic Abuse Recovery Program Healing Modules, but I knew something was still holding me in this energy pattern.
I went back to the recovery modules and really started focusing my energy on healing and moving past this. I zoomed in further on the pain points and I did the work needed to let them go. I had to heal. I had to try to forgive and let go of all the pain and all the injustice.
The Modules helped me release the pain out of my body and forgive. I hadn't given the NARP Program adequate time prior to this, but I reached a point where it became a necessity and that's when I became determined to let go of the victimisation which was still allowing me to be victimised.
It was after doing this work that the battle finally came to an end. It was when I no longer had the pain left inside of me that could allow him to attack me – that it stopped. That was when he decided to settle.
What did you discover about your inner programs that you were carrying within you, that had co-generated the abuse in your life?
My mother was very protective and controlling. Our relationship was often difficult and she died when I was 28. She took her own life. I love and respect her and she did the best she could. She had a rough childhood with a controlling father and she wasn't able to overcome it all unfortunately. I'm not blaming my mother, at all, but I was used to being controlled. I got married young and settled into what felt comfortable at the time.
I was a pleaser and I desperately needed to be loved. I gave up myself to do that and lost my identity. I started off weak and eager to please. I had no boundaries. I had no idea who I was. I was a perfect candidate for a narc who needed someone to control and feed his ego.
What has happened since doing the inner work in your life?
I am stronger. I am whole. I know who I am and what I want now and what I deserve. I gave up myself for a narc, to please him. I also didn't value myself enough to get out and stop it. I went through a total rediscovery and transformation. I am not the same person. I am better. I am not a victim any longer. I am a survivor who wants to teach people that you can not only survive, but thrive.
I had settled in that my life with my ex-narc was just going to be difficult. I was as happy as I could have been, but I had no idea what true happiness felt like. I was missing out on so much. I enjoy life now. I enjoy the big things and the little things. I appreciate more and have such a greater peace. And when bad times come, and they still do, nothing feels as bad anymore. It's as if a wall was between me and true joy and that wall fell. Nothing is insurmountable any longer.  My foundation is strong and I am enjoying the feeling of peace and happiness like I've never known before.
How have things improved with joint parenting now? 
I handle our joint parenting without emotion now. I treat any communication we have as very business-oriented. That keeps away all arguments, which you aren't going to win with a narc anyway. Everything is just matter of fact now and I don't explain my decisions or justify anything.
My oldest daughters have completely detached from their father. Both of them tried and they both found out the hard way and got hurt. It was painful to watch, but it was their journey and they had to discover it on their own, just like I had. My 21-year-old hasn't totally come to peace with it, but she's not ready to either. However, my 19-year-old daughter did everything she could to mend things and really came to peace with all of it in the last 6 months.
We don't really talk about their dad any longer, except when my son brings him up. He's still got custody with him and we still have to hear him vent and complain. My oldest daughter will still also complain, especially after seeing things on Facebook. They are still working on unresolved issues and healing needs to happen, but they aren't quite ready to get there.
I know the more I heal me and pave the way, that their time will come, and I am comfortable to support and allow their journey without needing to try to fix it for them, and I don't fuel it anymore either … I don't need to put him down to them. I know the healthiest thing I can do for them is for me to be healthy
How is your life now – what has changed and in what ways?
My life is the way I want it. I have a new house and it suits my personality. It's clean and decorated to my taste. It reflects who I am. So much of my past was a reflection of what he wanted, even in changing my career. I was in the healthcare field, but left it and now I'm slowly getting back into my passions and interests. I just started a business as a wellness and success coach, which allows me to help others get healthy and be their best. It's no longer a life based on what my husband wanted me to do. It's based on what I love and what I want to do!
I am free. I was in prison before. I stifled my real personality and I was afraid to really be me. I'm no longer afraid to say Grace at the table or hang up a quote in my house without being judged or condemned.
I fell into this "fake" life somehow. It looked good on the outside, but on the inside it was broken. Our church family thought we were the perfect couple. He did such a good job of pretending, but when we got home it was a different story. It's hard to live under someone's shadow, but it's even harder when that shadow isn't even real. Our beliefs about God became a huge distance between us. He was unable to believe in God, and when I strengthened my faith, it was like he saw God as a threat, instead of something to make me better.
Back then, I believed God wanted me there. I needed to learn something and I did. I also believe God knew I deserved better. He let me out of prison and though it was a tough journey, he walked with me and he led me to a much better life.
Now, I don't have to put on a mask or hide my real self. It's so liberating to be yourself, in your own house, instead of constantly trying to keep someone else happy. We just walked on eggshells all the time and we don't anymore!
I have a new house. I have a new career. I have a new relationship and I have a new life. I had to lose almost everything to get there, but it was worth it.
I met my fiancée about 3 or 4 months after I started doing the NARP Program, and he was amazing. I wasn't looking for a relationship, I was prepared to go through it all myself, but he was an incredible gift – and angel in my life. He still is. We are getting married.
I now am in a relationship that I have only dreamed of. I have genuine respect and love for someone and it's given back this time. It's a mature love. It gives and takes. It's truly unconditional and it feels amazing! I really had no idea before what it felt like to be loved by a man.
My first marriage was ugly. The divorce was even uglier, but I have 3 beautiful children and I truly believe I finally conquered something within me and my soul that allows me to truly live, love and be happy. I thank God every day for this, for my family and friends that stood by me and for finding this recovery program that allowed me to heal and let go.
What message do you have to share with others?
I want people to know they aren't alone. I want people to find peace and understand they were being abused. I want people to dig deep. Do the inner work that goes farther than you can possibly understand. This isn't your fault, but you can't stay a victim. You must be ready to break free and do the work to get past it. You can rid yourself of this pain. You can find your true self.
You can heal. You can look back and understand. Do the inner work. Heal yourself for you and generations to follow.  You won't regret treating yourself right for a change. You will find yourself. You will better yourself and you will then attract such beauty, you will have to pinch yourself to make sure you aren't dreaming!
Thank You For Listening To Angela's Story
I so enjoyed doing this show with Angela, and I know that it is one that relates to so many of the struggles that this community go through – smearing, career reputation, loss of income, children involved, high conflict stress and the anxiety, depression and helplessness that goes with all of that.
If you listened to this show and related to what Angela has been through, I want you to know that there is a way to get out of this nightmare. In just over a week's time I am hosting the next 3 Keys To Thriving After Narcissistic Abuse Webinar where I will be sharing the exact steps and tools that I have applied to help thousands of people not only survive but thrive after narcissistic abuse.
To claim your spot for this free webinar – click here. 
Thanks again for listening to Angela's show. If you have any questions or comments for myself or Angela please leave them in the section below.
(Visited 5,063 times, 1 visits today)
The following two tabs change content below.

Melanie Tonia Evans
is an international narcissistic abuse recovery expert. She is an author, radio host, and founder of Quanta Freedom Healing and The Narcissistic Abuse Recovery Program. Melanie's healing and teaching methods have liberated thousands of people from the effects of narcissistic abuse world-wide.

Latest posts by Melanie Tonia Evans (see all)